A Simple Mood Booster: Upgrade Your Living Space With These 5 Items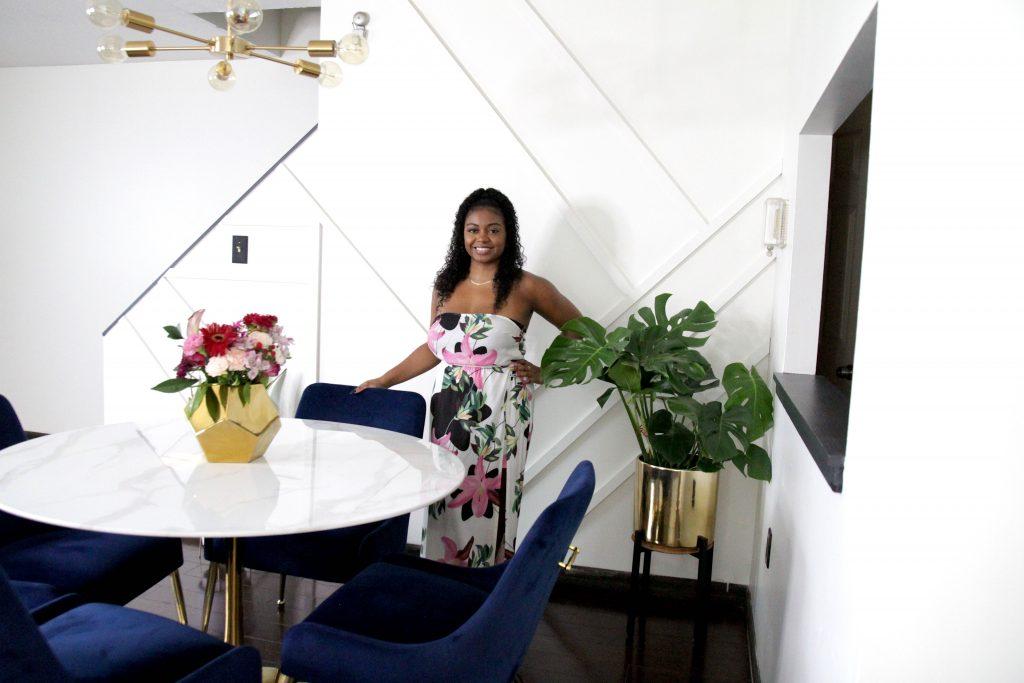 As we've been spending more time at home, I've been motivated now more than ever to make an investment into my space a little at a time.
Home decor and interior design are part of my self-care. Walking into a beautifully designed space with quality furniture and good energy makes me feel at ease, and helps motivate me to be my best and most productive self. Is it just me?!
I'm a huge believer in what I refer to as wholistic success, which entails investing in our personal, and professional lives equally and a huge part of our personal is the space we live in. We need to invest in our homes as we invest in ourselves, and in our careers. It's all part of what makes the whole picture of our lives come together. It creates the whole of us.
I have grand plans but we all need a starting point, and I decided to start with my dining room. I live in a home with an open concept living/dining room space. It's a central location in my home. With this mission in mind, I contacted fellow Brooklynite and interior designer Victoria Lee Jones. Once I told her my vision of upgrading my dining area, she suggested right away that we add a new paint job, accent wall, updated fixtures, and a new table.
Let's get into the details of it all below:
Furniture 
I knew changing our dining table would make the most significant difference in our space. We had a traditional, wood-like (I am not sure what the material was) table that did not match my boyfriend's and my modern approach to decor. When I spoke with Victoria, I shared that I wanted to be sure the gold accents I love would be reflected in the choice.
There were a lot of great options and in the end, we decided on the Orin Ellis Sevinc 48" Dining Table with a gold base and in the larger size of 29.5" H x 48" L x 48" W. I was initially concerned that it would take up too much space, but it's perfect. And the circular table maintains the flow of the room.
Article continues below advertisement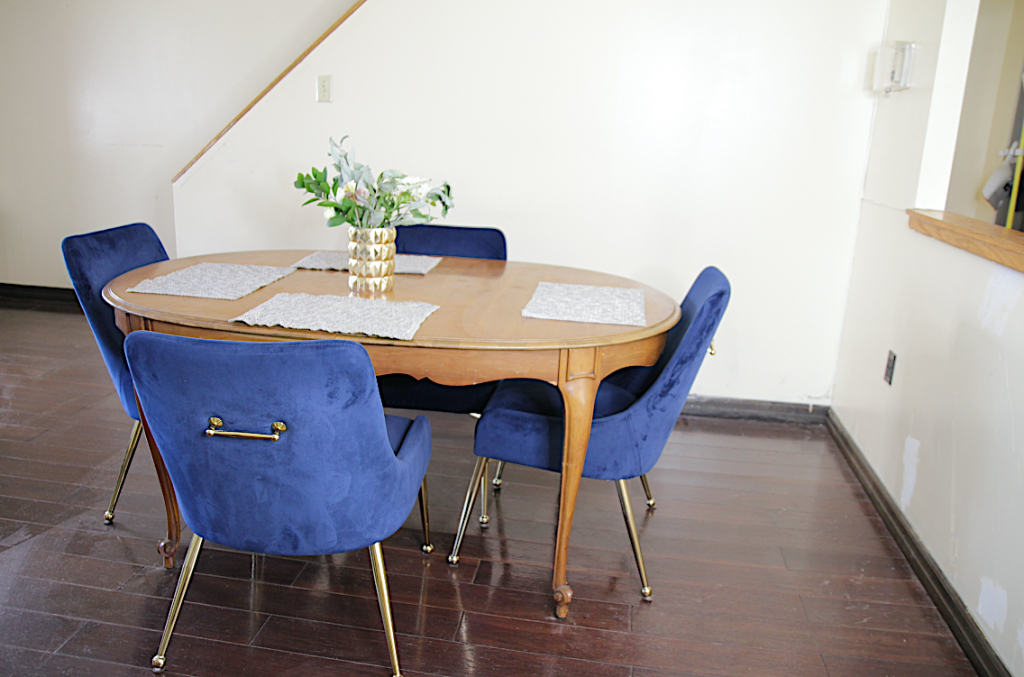 Article continues below advertisement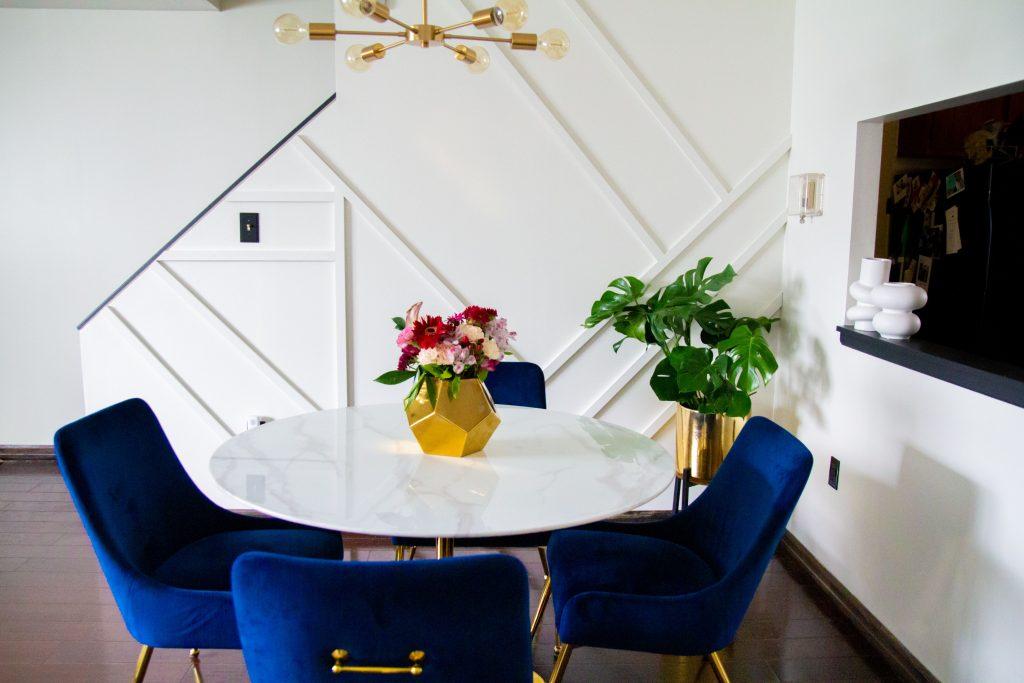 The table is the only piece of furniture we added, as we already had existing chairs from Wayfair. Down the line, we may add a sideboard but we're taking things one step at a time. You don't have to upgrade/update everything all at once. It can be overwhelming so take it on slowly.
Article continues below advertisement
Paint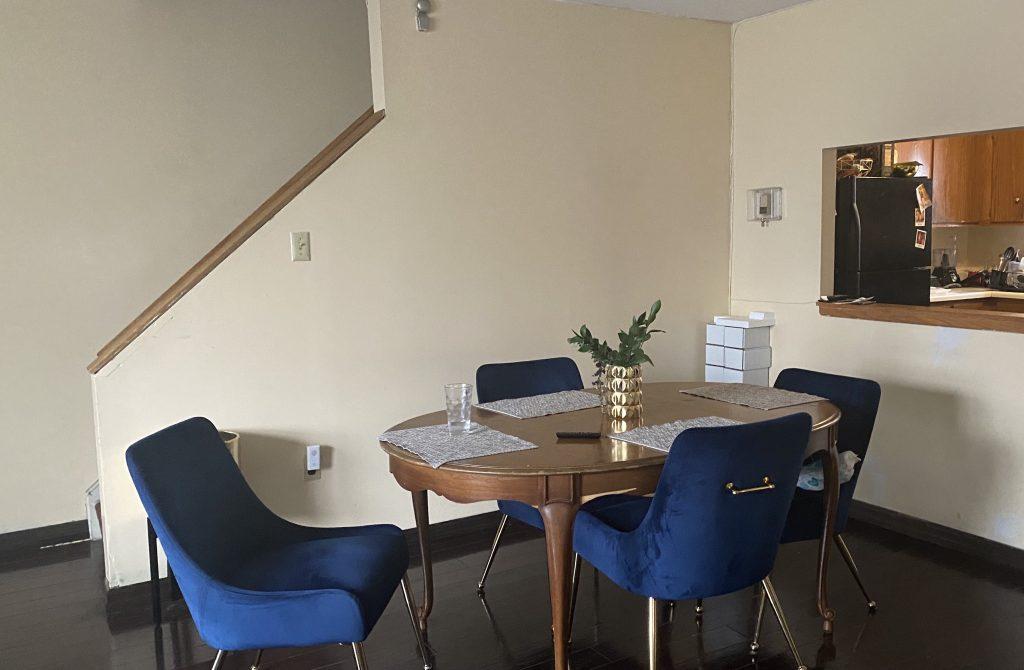 When it came to painting, I wanted to lighten and brighten up the room. Because we only have a rear window, the room can feel pretty dark. So we decided to go with white on the walls. However, I wanted to be sure the white had a hint of warmth to it so our space didn't feel too bland, or clinical. Clare Paint had the perfect white for this very desire!
We decided to go with Clare paint's Timeless, an off-white color with creamy undertones. My interior designer Victoria took things up a notch suggesting that we also do some black accents along the stair banister and on the kitchen window cutout. For this, we looked at a few different blacks, and I even sampled a grey and a brown just to see how it looked in the space. Ultimately we landed on Clare's Blackish.
Article continues below advertisement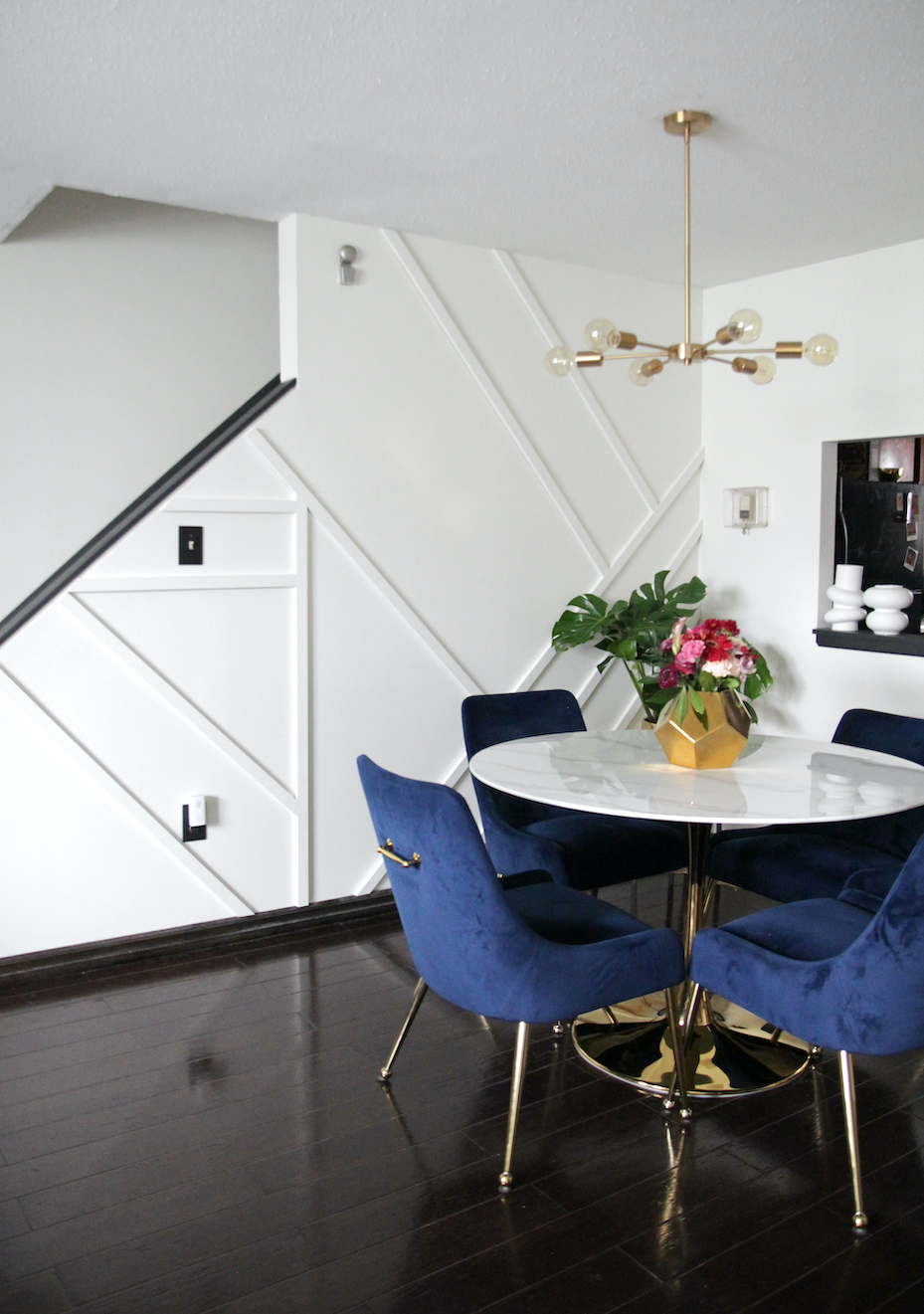 The paint is hands down my new favorite brand. It goes on smoothly and provides full coverage. It dries fast and doesn't smell toxic. In fact, you can hardly smell it at all. I learned this is because they're GREENGuard Gold certified which means it meets strict standards for low chemical emissions and releases fewer pollutants.
Article continues below advertisement
The consumer experience with Clare is phenomenal. For the paint samples, they send peel and stick panels that allow you to see the paint in your space without having to damage or alter any of your existing paint. I liked that I also had the flexibility to move the samples around the space and see how they looked in different lights at different times of the day. The bonus part of the whole thing is that Clare is Black woman-owned! I loved being able to get beautiful paint and also support a woman entrepreneur who looks like me.
Further, the Victoria Lee Interior design team added an accent wall to create some structure and design in a subtle way. The wood pieces were purchased from a local hardware store and nailed to the wall. We painted using Clare's Timeless paint to match the rest of the space.
Article continues below advertisement
Plants
I love how much plants add life and beauty to a space instantly! For me the bigger the better. But I am still new at the plant mom thing so I needed plants that were pretty low maintenance. I turned to The Sill to help with this part of the design mission.
The Sill is *surprise* another woman-owned company! (In fact we featured the founder recently). I loved ordering with them. It allowed me to get the full detail on light requirements, and the level of care needed for the plants I had on my wish list.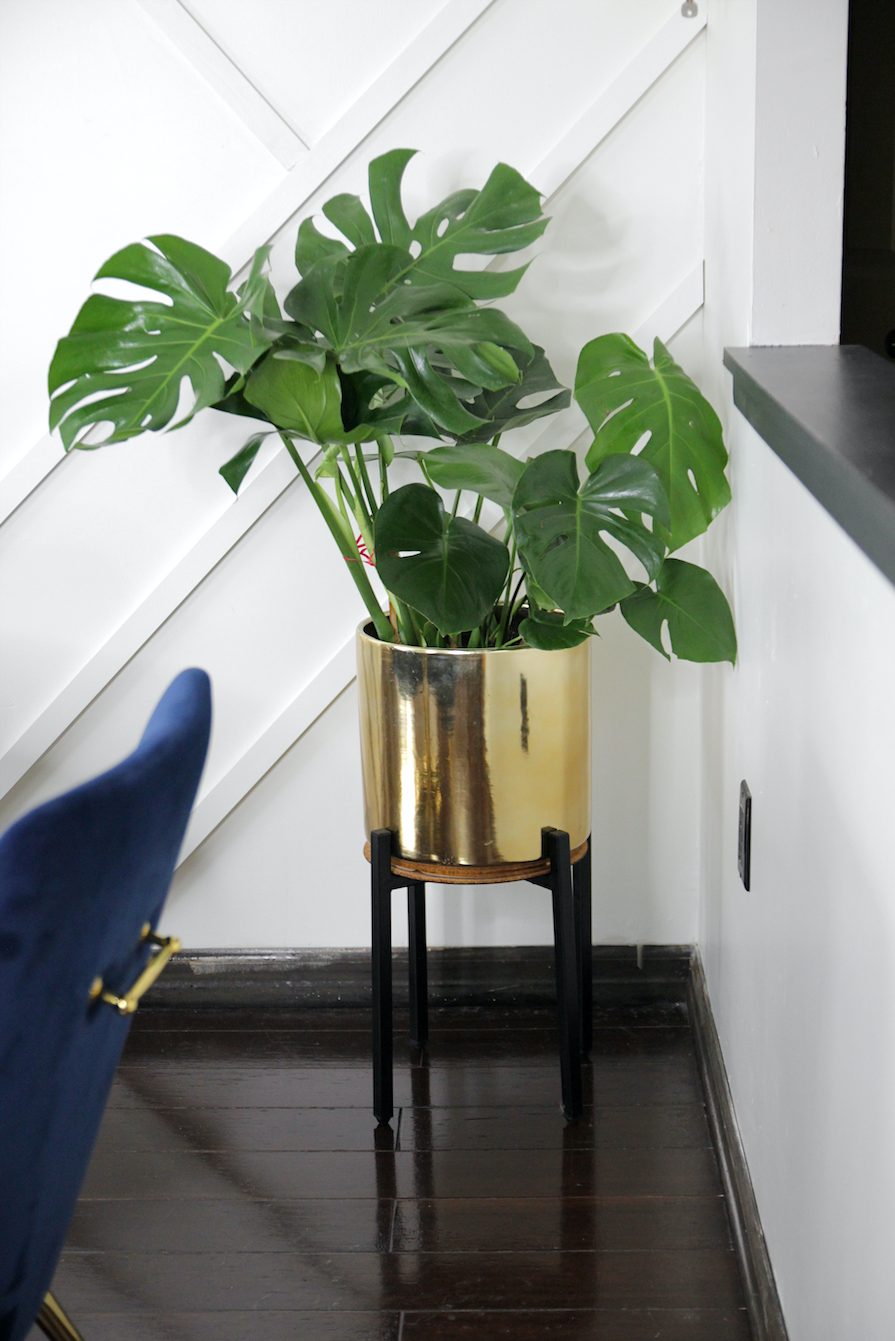 Article continues below advertisement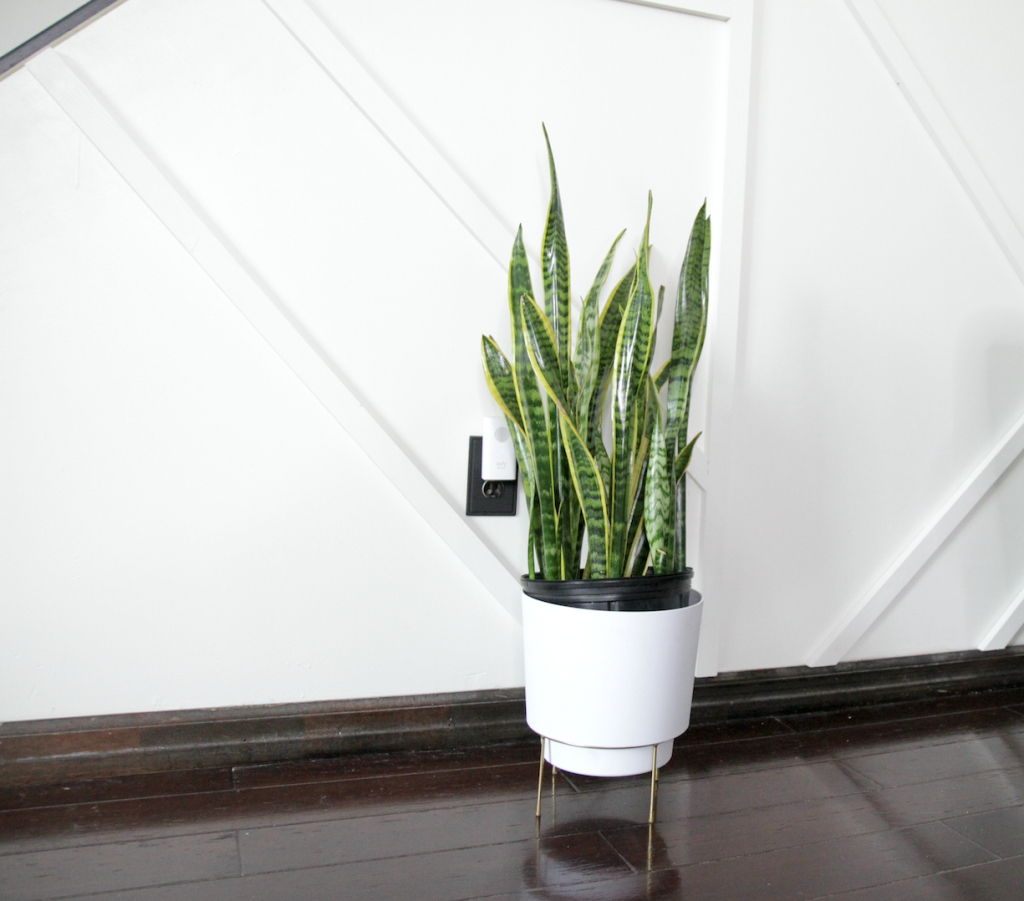 Article continues below advertisement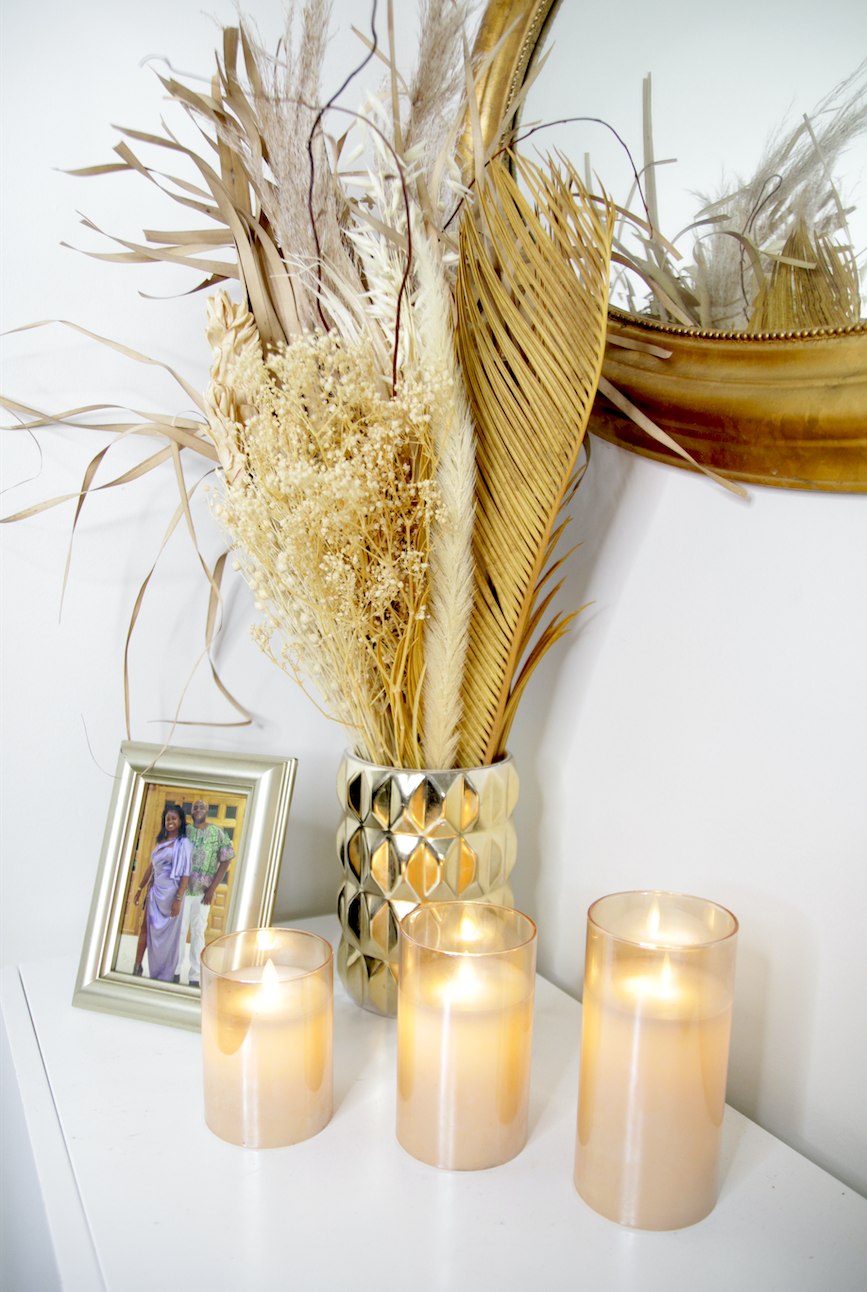 Article continues below advertisement
The Sill has stores in select locations but primarily operates online and can ship your new plant baby right to your door.
Fixtures
I again turned to Wayfair to add an updated light fixture to the dining space. Previously we did not have a light in that space, only a plate covering where the light should have been. Victoria Lee's team helped me select a modern fixture that worked for the space. The light has a streamlined design that makes a statement but still fits with the rest of the space.
Article continues below advertisement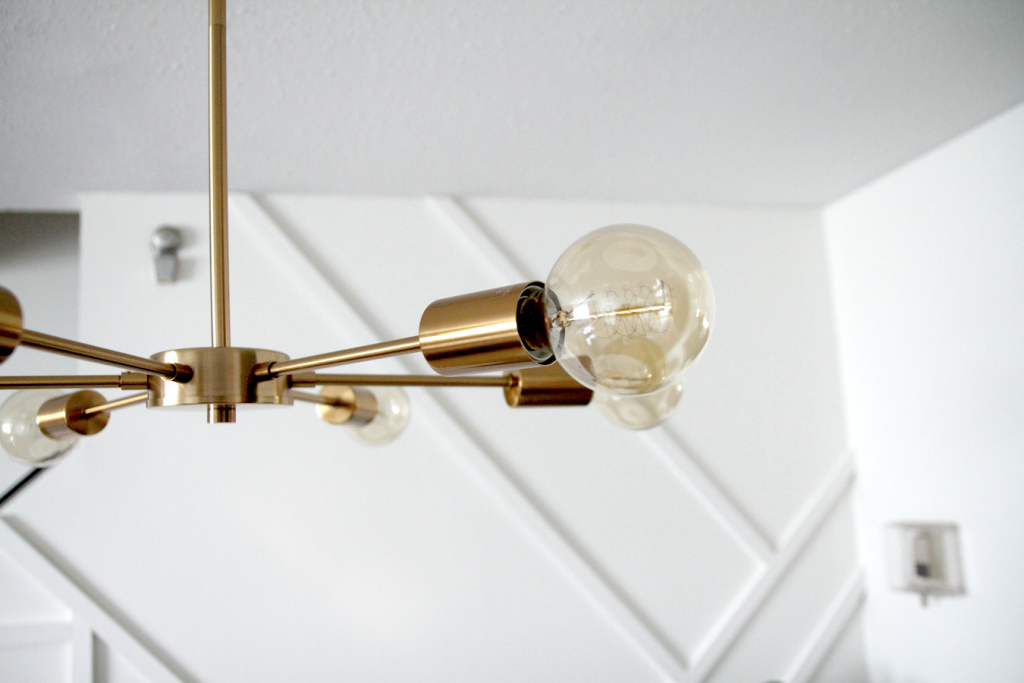 It's called the Jankowski 6 – Light Sputnik Sphere Chandelier in brass. And bonus, it does not come with bulbs. While you might be wondering how that could be a bonus, well, this means that the bulbs you choose will have the power to set the vibe and you can swap or update it anytime you like. We decided to go with the Urbanest 60 Watt warm white bulbs. I love them because they are warm and feel unique.
Article continues below advertisement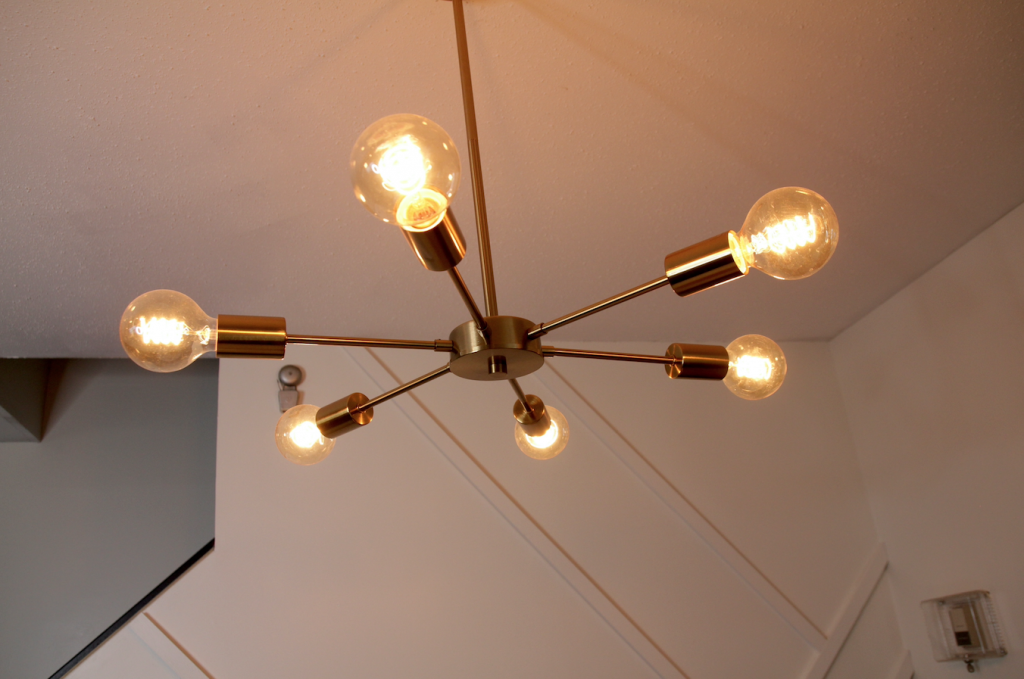 Decor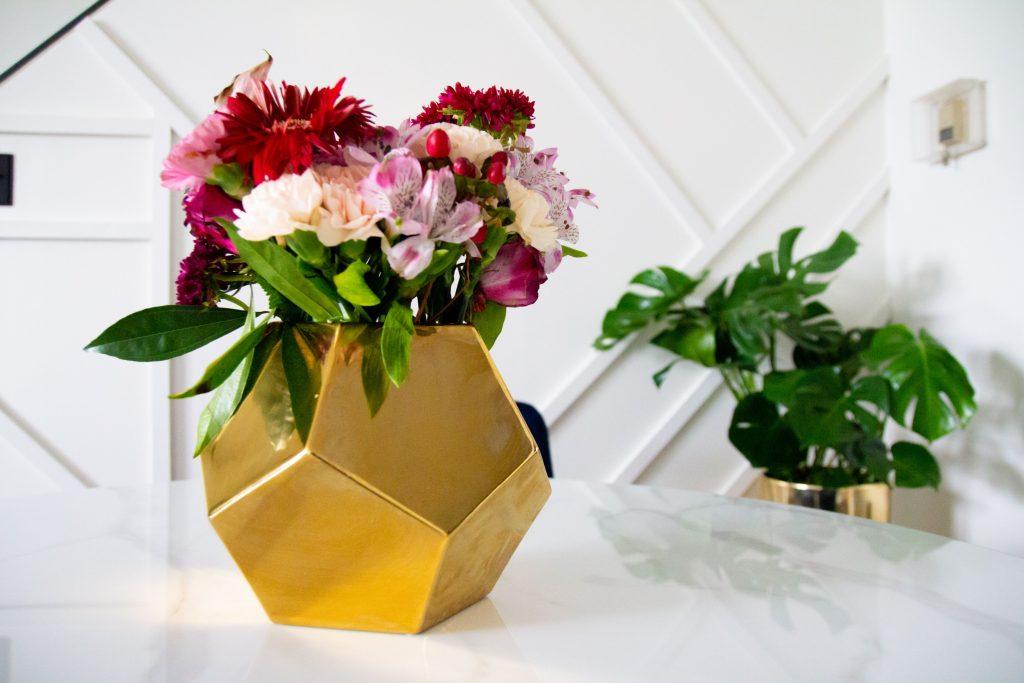 Article continues below advertisement
Conclusion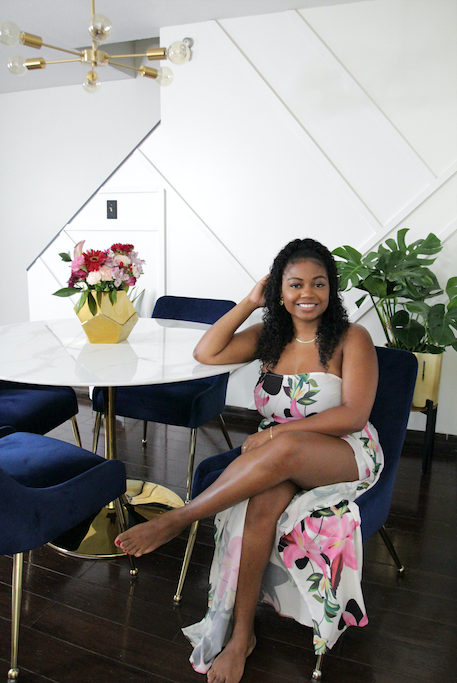 Overall not counting the plants, and paint all these upgrades were under $1,000! The table retailed at $771.24 at the time I purchased it, but currently, it's listed on the site at 60% off the original price of $1,580.04 bringing it to $627.49. No matter what your budget is, there is always a little something you can do to elevate your space and in turn, hopefully, elevate your spirits as well!
[Editor's note: This post was sponsored by Wayfair, and items were gifted from Clare Paint and The Sill.]