Visualize Your Goals With The Timeline Project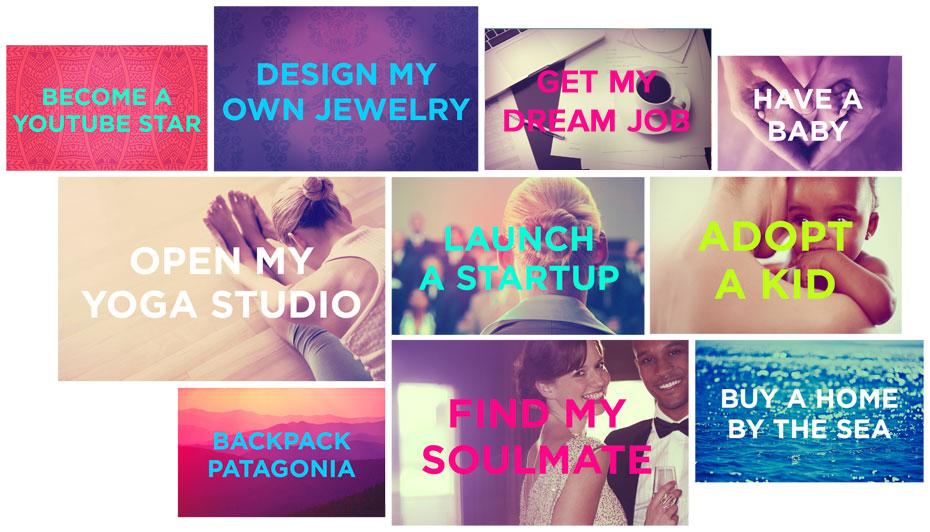 We hear it all the time: write down your goals. Visualize what you want, and set a deadline. Then there's the famous quote "a goal is a dream with a deadline."
The common factor here? Goals without deadlines are worthless, and to add real value to what you're working on you should be able to see it — either physically or digitally. Now, there's a tool to help you with this process called The Timeline Project.
It's an initiave from Bayer Health Care that allows you to create a digitial vision board. Just go to TheTimelineProject.com, sign up, create your timeline and then share it (#TheTimelineProject) and @mention us so that we at Her Agenda can cheer you along as you achieve your goals!
The project recognizes that as millennial women, we have lots of goals. Those goals, however, are not limited to simply what we would like to accomplish in our careers, but we're also focused on our health, family, and achieving the lifestyle we want to coincide with the career we're working to build. You can set a wide range of goals for any aspect of your life including work/education, health/lifestyle, family/relationships, social, and civic engagement. When you set your goals and create your timeline, the website generates relevant articles connected to your goal that helps you achieve that goal.
The team behind the Timeline Project reached out to us to be one of the first ones to try out the site. Here's my timeline:

Here's some of the goals from the Timelines of other Her Agenda writers and contributors:
[wonderplugin_slider id="1"]