WATCH: 'The Revolution Will Be Digitized' Black Girls Code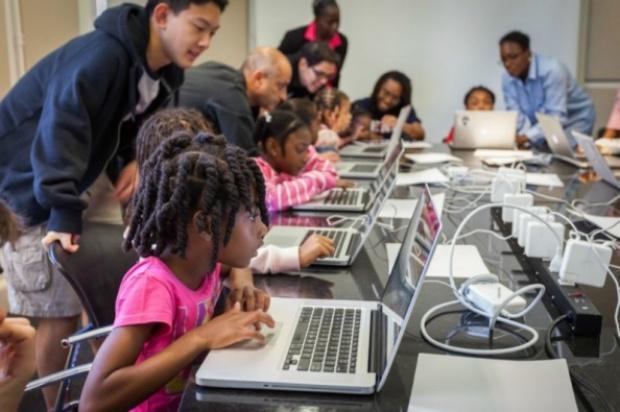 By
Vitamin W
Mar. 17 2014, Published 1:18 p.m. ET
Black girls can change the world, thanks to Kimberly Bryant! The badass tech entrepreneur and White House Champion of Change honoree has been arming young girls with the tools to enter the not-so-diverse world of technology.
With her organization Black Girls CODE, Bryant continues to teach young women and girls HTML coding, app design, and marketing, starting as early as elementary school.
Last year, BCG launched a web documentary to introduce the world to these brilliant young minds. In the latest episode, the cameras follow girls in South Florida as they thrive despite racism, income inequality, and attending underperforming schools.
Watch these coders, educators, and business owners during a "build a game in a day" in the latest episode, "The Revolution Will Be Digitized." Who will be the next tech entrepreneur?