12 Ways To Get Your Audience To Engage With Your Presentation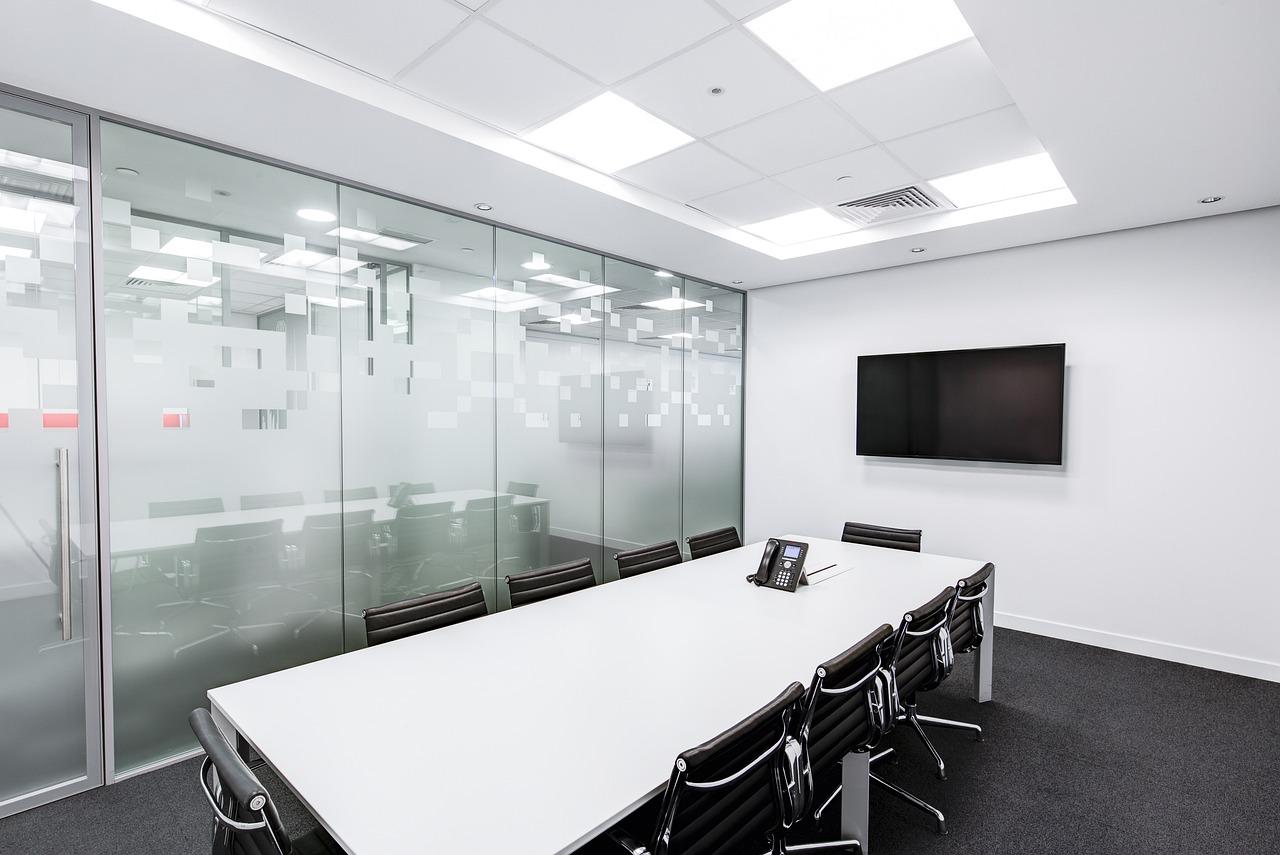 By
Her Agenda
Nov. 13 2023, Published 12:13 p.m. ET
A presentation is a great way to get innovative ideas across to colleagues. In many ways, a presentation can be the first stepping stone to change. For your presentation to be a catalyst for change, you'll need to make sure it comes across in an engaging way.
If your colleagues are sitting there twiddling their thumbs during the whole presentation, the odds are that they haven't taken much in. It's important that the people listening to your presentation know exactly what you're trying to say by the end of it and are willing to add to the conversation where they can.
If you're hoping to deliver an engaging presentation for your audience, take a look at these top tips.
Start From The Audience's Perspective
If your presentation is too complex or full of specialist knowledge, it may not resonate with your audience. Think about the level of knowledge your audience is likely to have and start there. It's also worth noting what are the most interesting points about your presentation.
Use these points to get your audience's attention and build your presentation around them. Put yourself in your audience's shoes and think about what you'd want to hear and how you'd like to hear it.
Structure Your Presentation
It's vital that you give your presentation some structure. Without structure, it will be difficult for your audience to understand. It may come across as one big block of information that can't be taken in by anyone who is listening.
Similarly, it will be easier for you to deliver the presentation if you have structure. Think of delivering your presentation in bite sized chunks that allow you to keep track of where you've been and where you're going.
Article continues below advertisement
Get Your Audience Talking
A presentation is a great time to collect opinions and questions about the subject being delivered. Whether you take a vote, ask a simple question, or open the floor up to audience questions, it's an ideal way to keep people engaged. You may want to think about sharing a PDF with your audience before the presentation.
You can do this easily with doc to pdf conversion with NodeJS. Sending a PDF beforehand will give your audience the chance to think about the subject and make a note of any questions they want to ask.
Use Storytelling
Storytelling is perfect for delivering a presentation you want everyone to remember. It doesn't have to be a personal story but that can help the audience relate to you. Since the dawn of time, stories have been an excellent way to pass on knowledge and information in a memorable way.
The average person is far more likely to remember a story than a list of facts. Remember your story should promote whatever you're talking about. The end of your story should result in a solution that everyone can understand.
Article continues below advertisement
Take Advantage Of Technology
Gone are the days of needing to read a presentation off paper. You can now make your presentation as visual as you need to. Take social media, for example. The average social media user is far more likely to engage with a picture or a video than text these days.
With the help of technology, you can make your presentation interactive for your audience. The more interactive your presentation is, the more likely it will hold your audience's attention.
Invite People In
If your presentation has a large audience or it needs to be lengthy to explain your subject, consider bringing in other speakers. When CEO's want to talk about a revolutionary subject to their employees, they invite other people to pitch in. This could mean asking someone from each department to say something.
This isn't just a good way to make sure all the angles are covered but also a good way to make sure you get a break. Taking a short break will allow you to gather your thoughts and ensure you don't miss out on any vital information.
Article continues below advertisement
Audience Polls
This is another ideal way to get your audience involved in the presentation and it can be fun too. As you speak, take a poll and get the results in live time. You can then use the results to build on the discussion and open any questions.
One of the biggest reasons to use a poll in your presentation is that it creates an opportunity for a mental break. The audience will need to take a break during your presentation and this is the perfect way to allow them that while still engaging them in what you're doing.
Make Your Audience Laugh
Don't worry, you don't have to turn into a comedian overnight. However, some lighthearted humor that your audience will relate to will help to keep their attention. It's not always easy to think of humorous things to say that connect to your topic.
Spend some time thinking about the work that your audience does and the lives they lead. It can sometimes work to play on the pitfalls of the job while revealing a solution to them in your presentation.
Article continues below advertisement
Practice
There's nothing more important than practicing your presentation. You may get every word written to perfection on-screen and then freeze as soon as you're in front of an audience. Public speaking is known as a genuine fear for very good reason.
The more you practice your presentation, the easier it will be to get things right. Even if you feel nervous in front of the audience, if you know your presentation by heart, you can rely on your knowledge to get you through. The more you speak in public, the more confident you will become at delivering presentations.
Display Confidence
As mentioned above, confidence comes with practice. So, how do you hide the nerves until then? One of the best tips for looking confident during a presentation is simply to have a glass of water with you.
As you pause through each section of your presentation, take a sip of water. Concentrating on doing something else other than speaking, just for a moment, is a good way to reframe your perspective and keep your nerves under control. Not to mention it can help your mouth from getting dry as you're speaking.
Your body language is also a huge indication of how you're feeling. Make sure you have good posture and you're not afraid to make eye contact with your audience.
Article continues below advertisement
Use Physical Props
Physical props can add the extra wow factor to your presentation. Visuals can take you so far but physical props will connect what you're saying to something tangible. Let your audience see and touch the props up close if you can.
If your presentation is lengthy, wait until you're halfway through to use any physical props. This is the best way to regain concentration from your audience and help them to see it through until the end.
Extend Your Voice
If you're delivering your presentation in a small board room, you may not have to worry about this too much. However, if you're delivering a presentation on a stage, in front of a large audience, you may need to practice extending your vocals.
It can help to make use of sound technology but even when you have the help of a microphone, you'll need to have some practice. Holding the microphone at the right angle and at the right distance in front of you will make all the difference.
If you've found this article helpful, take a look at the rest.