We Are Inspired By: MAKERS – Women Who Make America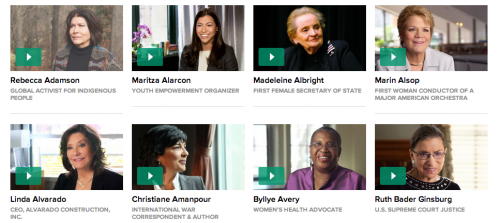 Winfrey on her difficult upbringing, making the most out of a second chance, and turning her remarkable career into a platform to serve a cause greater than herself.
And on February 26th 8PM EST PBS will air a documentary with the same title that will tell the story of the women's movement through the firsthand accounts of the leaders, opponents, and trailblazers who created a new America in the last half-century.
We cannot wait! Everything they're doing is very much in line with what we love to promote and highlight on heragenda.com. So head on over to Makers.com to check out the inspirational stories of some women who clearly never let anyone or anything slow their agendas.