We, The Women: August 5th Edition

Young millennial women are always on the go, and sometimes we just don't have the time to keep up on everything going on in Washington. Introducing We, The Women, your one-stop shop for all things politics. Keep up with the latest news that's affecting our government while keeping up with your busy schedule!
Yesterday, President Barack Obama turned 52 years old. To celebrate, he spent some time on Sunday with family and friends at Camp David, the President's country residence in Maryland. Michelle Obama tweeted out a sweet message and accompanying photo to wish her husband a happy birthday.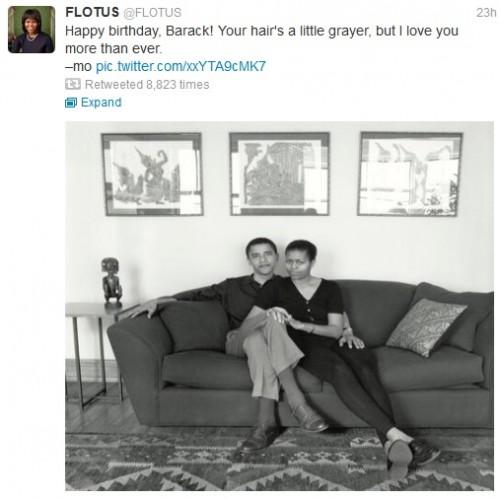 In honor of the Commander-in-chiefs new age, we bring you a special edition of We, The Women where we bring you 52 Things To Know About Barack Obama!
Article continues below advertisement
His name is Swahili for "one who is blessed"
He is the first President to have a Blackberry
He has read every Harry Potter book, and has often read them to his two daughters, Malia and Sasha
His favorite childhood book is "Where The Wild Things Are"
He can speak English, Spanish and Indonesian
His favorite president is Abraham Lincoln
He is left handed, a trait found only in about 10% of the world's population
His father, whom he only met a few times, grew up herding goats
He is the only person besides Bill Cosby that can get free food from D.C.'s historic restaurant Ben's Chili Bowl
He owns a pair of boxing gloves signed by legendary boxer Muhammad Ali
He doesn't like ice cream, which stems from his teenage job at Baskin-Robbins
If he did not become a politician, he would have liked to become an architect
He enjoys playing poker
He has tried dog meat, snake meat and roasted grasshopper, all while he lived in Indonesia as a young child
He also had a pet ape named Tata while he lived in Indonesia
His favorite meal is his wife's shrimp linguini
His favorite meal to make is chili
He wears Hart Schaffner Marx suits
He is the first African-American to be president of the the Harvard Law Review, a student-run organization of Harvard Law School
He took his wife Michelle to see the movie "Do The Right Thing" on their first date
In 2006, he won a Grammy for his audio book "Dreams From My Father"
In 2009, he was awarded the Nobel Peace Prize
In 2012, he became the first U.S. president to openly support same-sex marriage
A big fan of basketball, he was nicknamed "O'Bomber" in high school for his skills on the basketball team
Some of his heroes include Martin Luther King Jr. and Mahatma Gandhi
He is distantly related to former Vice President Dick Cheney and actor Brad Pitt
In 2010, Obama gave up smoking cigarettes for good, a promise he made to his wife before he ran for president in 2008
It wasn't until he went off to college that "Barry" asked to be called Barack. He did this in an effort to establish his identity
He is not a fan of low hanging pants, a trend that some of today's young men seem to prefer
He makes a bracket for the NCAA Men's Basketball tournament, a bracket that has been openly shared every year since he has taken office
He is 6 feet and 1.5 inches tall
He is the first President to appear on a late night talk show
His brother-in-law, Craig Robinson, is the head coach of the Oregon State University Beavers
He has no full brothers or sisters, but has 8 half-siblings
He didn't finish repaying his student loans until he was 43 years old, right after he signed his first book deal
His favorite artist is Pablo Picasso
Before becoming president, he drove a Ford Escape Hybrid. He bought this car after getting rid of his Chrysler 300 sedan
One of his favorite TV shows is "The Wire," a TV series about the drug and law enforcement culture in Baltimore that aired in the early 2000s
He has a beer named after him in Kenya
Despite the above fact, Obama rarely drinks alcohol
He collects Spiderman and Conan the Barbarian comics
He majored in Political Science at Columbia University before going onto Harvard Law School to receive his law degree
A big fan of music, he has both Jay Z and Ludacris on his iPod, and also enjoys show tunes, Bruce Springsteen and Bob Dylan
He is also a fan of Beyoncé and enjoys the song "Single Ladies"
Some of his favorite films include Casablanca and One Flew Over the Cuckoo's Nest
Some of his maternal ancestors were slave owners
While in the Senate, his office desk belonged to Robert Kennedy. On it, he kept a carving of a wooden hand holding an egg, a Kenyan symbol for the fragility of life
He likes snacking on chocolate-peanut protein bars
He is not very good at bowling
His code name amongst Secret Service personnel is "Renegade"
He can do a pretty impressive impression of Marlon Brando in "The Godfather"
He is the first African-American President of the United States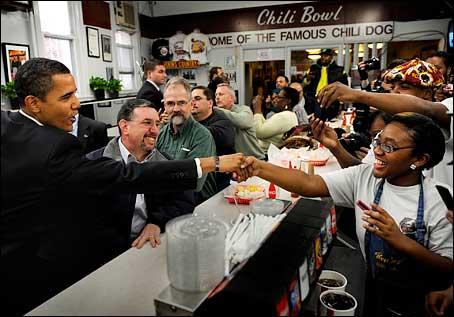 Article continues below advertisement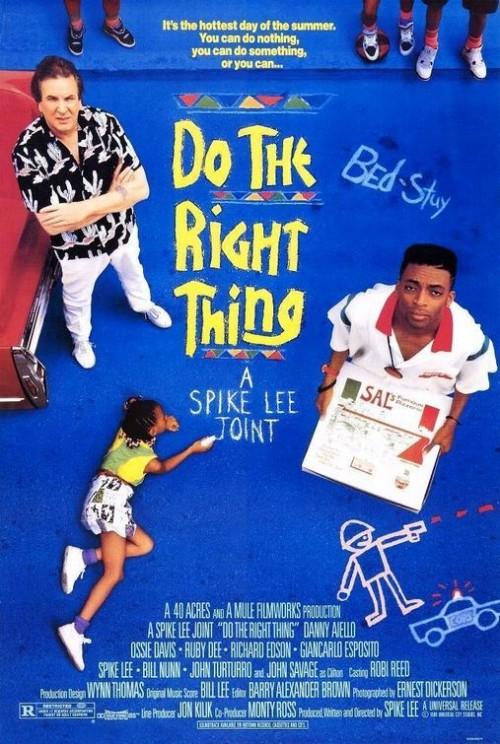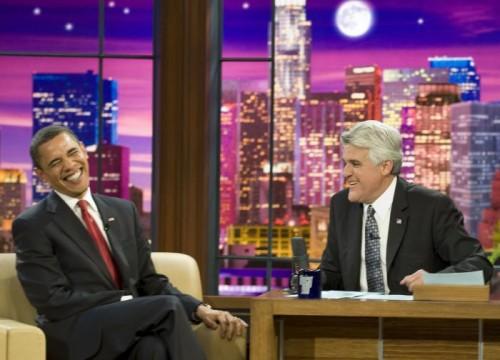 Article continues below advertisement