We, The Women | Dianne Feinstein Stands Up To The CIA, Obama Appears On 'Between Two Ferns', And More News You Need To Know

Millennial women are always on the go, and sometimes we just don't have the time to keep up on everything going on in Washington. Introducing We, The Women, your one-stop shop for all things politics. Keep up with the latest news that's affecting our government while keeping up with your busy schedule!
Where in the world is Barack?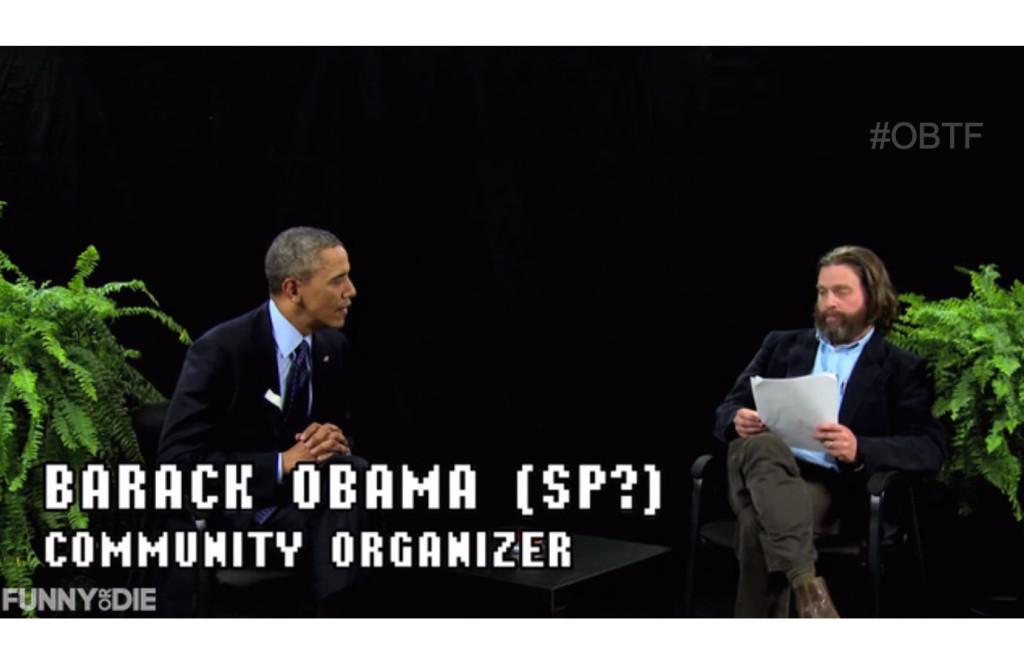 This week President Obama tapped into his funny bone by appearing on the Internet comedy talk show "Between Two Ferns." During the interview, which lasted about 6 and ½ minutes, host and actor Zach Galifanakis asked Obama a wide range of hilarious and outlandish questions about everything from his birth certificate to Dennis Rodman. Obama did get a chance to take advantage of Galifanakis' largely young audience by putting in a plug about healthcare.gov. For the full clip, see below.
Article continues below advertisement
Article continues below advertisement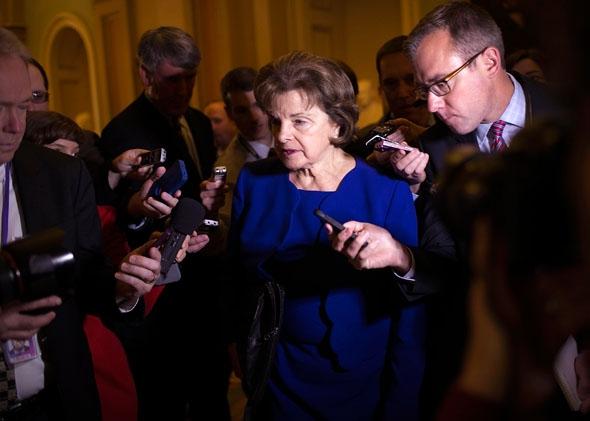 Waterboarding is never a delightful or lighthearted subject to talk about, but Senator Dianne Feinstein (D-Calif.) refused to let the CIA silence her opinion on the matter. This week, Feinstein, Chair of the Senate Intelligence Committee, publicly accused the CIA of allegedly engaging in a myriad of behind-the-scenes shenanigans, including secretly removing documents off of computers used by committee members. CIA Director John Brennan was quick to refute these claims, but Feinstein angrily vowed to shine a light on the rather questionable interrogation methods used domestically and internationally by the CIA after 9/11. This public cry of foul play is simply the result of a long-term tension between the two groups as the committee reaches the end of a nearly 6,000-page report in regards to these interrogation methods.
Article continues below advertisement
We salute Feinstein for not letting an organization as powerful as the CIA scare her away from publicly exposing unjust behavior to the American people if proven to be true.
Oh where, oh where has MH370 gone?
The world has been dumbfounded by the mysterious disappearance of Malaysian Airlines flight MH370. It went missing early last Saturday when it was traveling from Kuala Lumpur, Malaysia to Beijing with 239 people onboard. It fell off the radar two hours after take-off and was never seen after that. Officials did find 12-mile long oil slicks that are typical with plane crashes, but the searchable area is still pretty large, making it difficult for rescue teams to narrow down locations to search. There has been a huge lack of accurate information as to what happened with the Boeing 777. At first, two passengers on board with stolen passports were suspected of being involved in a possible terrorist act, but that was later confirmed as false.
Syria's Children: Forgotten?
Article continues below advertisement
There are still problems in Ukraine and Crimea, and growing riots in Venezuela, but forgotten in the midst of all these crises is the civil war in Syria that is still going on. NBC News is still focusing on the conflict in Syria, especially as it relates to children in the war-torn country. Since the war began, more than 5.5 million Syrian children have been displaced. More than 10,000 have been killed as a result of the violence, and 38,000 Syrian children have been born since the war broke out. With the hashtag #SyriasChildren on Twitter, NBC is highlighting the grave concerns that the UN and other governing bodies have about a place that is now being considered "the most dangerous place for children."
Justice Department to investigate General Motors
As a result of the huge ignition recall last month, the Justice Department has officially opened a criminal case against GM. As of today, a total of 13 deaths have been linked to the faulty ignition problem. GM has tried to offer assistance in the form of free loaner cars and a $500 voucher to put towards a new GM car. Needless to say, the Justice Department is not impressed with these efforts and will be looking to hold GM accountable for their lack of quick and effective response to just one of many recalls over the last decade.