We, The Women – Barack Obama, Shirley Temple, Equal Benefits, Stand Your Ground

Millennial women are always on the go, and sometimes we just don't have the time to keep up on everything going on in Washington. Introducing We, The Women, your one-stop shop for all things politics. Keep up with the latest news that's affecting our government while keeping up with your busy schedule!
Where in the world is Barack?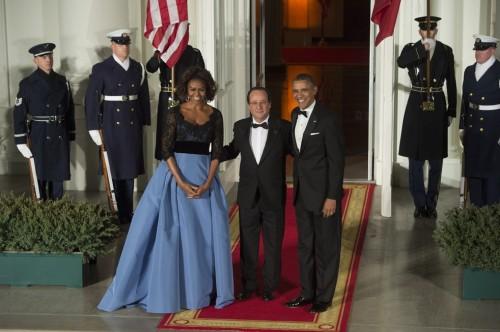 President Obama spent most of his time right at home yesterday, hosting French President François Hollande. After a joint press meeting in the morning, the President and First Lady welcomed Hollande back in the evening, where they hosted a State Dinner and Reception for him. State dinners are typically a very nice formal evening affair in which one country's head of state will host another country's head of state. It is mostly done to reaffirm diplomatic ties between the two countries. This particular state dinner was rather interesting, especially since Hollande showed up alone. Hollande has recently come under intense scrutiny back in France for allegedly cheating on his now ex-girlfriend/ former French First Lady Valerie Trierweiler with actress Julie Gayet. Needless to say his love life was not a topic of discussion over the caviar, quail eggs and Colorado-raised beef they ate during the four-course meal.
Article continues below advertisement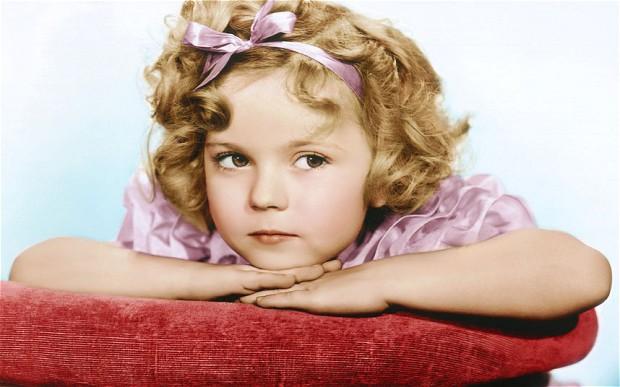 Article continues below advertisement
This week we salute Shirley Temple Black, most known as a young, curly-haired, singing and tap-dancing child star who rose to fame in the 1930s starring in movies such as Heidi, Curly Top, and The Littlest Rebel.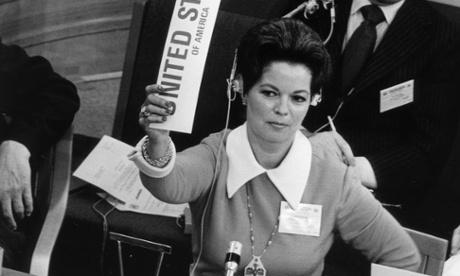 Article continues below advertisement
After retiring from the big screen at 22, she eventually took on a career in politics, unsuccessfully running for Congress in 1967. Afterwards, she pursued a more successful career in diplomacy, serving as a U.S. delegate in the UN in 1969, the U.S. Ambassador to Ghana in 1974, and lastly as the U.S. Ambassador to Czechoslovakia in 1989. We salute Temple for being such a strong advocate for the rights of refugees, elderly and the environment during her time as a diplomat.
Gay Federal Employees To Receive Equal Benefits
The Justice Department issued out a memo on Monday to all federal employees stating that same-sex marriages should be given "full and equal recognition, to the greatest extent possible under the law." Essentially, this means that same-sex couples will be entitled to the same thing as straight couples, such as death benefits, bankruptcy filing, and not having to testify against your spouse in court. This is just the latest success in a wave of recent pushes for gay rights across America.
House passes Debt-ceiling bill without a big fight
Article continues below advertisement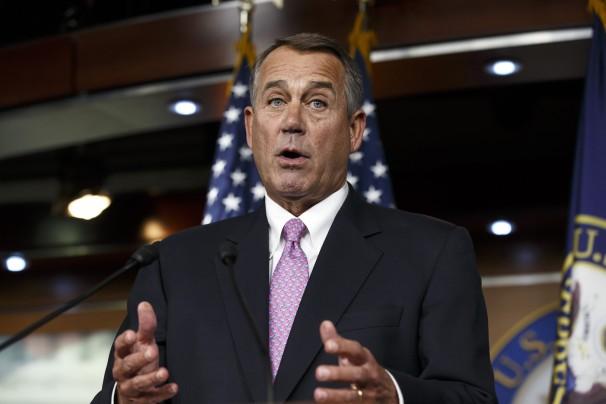 The House passed a relatively "clean" debt-ceiling bill yesterday, which will allow for the government to extend its borrowing powers for another year and avoid a $17.2 trillion default without having to make any compromises along the way. This is seen as a disappointment for Republicans, many of whom wanted to see tougher laws pass in the hopes of cutting down the national debt. Speaker John Boehner (R-Ohio) said that the votes simply weren't there. The bill was passed 221-201. It will now go to the Democratic-approved Senate, where it is expected to pass.
Stand-Your Ground Law called into question again
Article continues below advertisement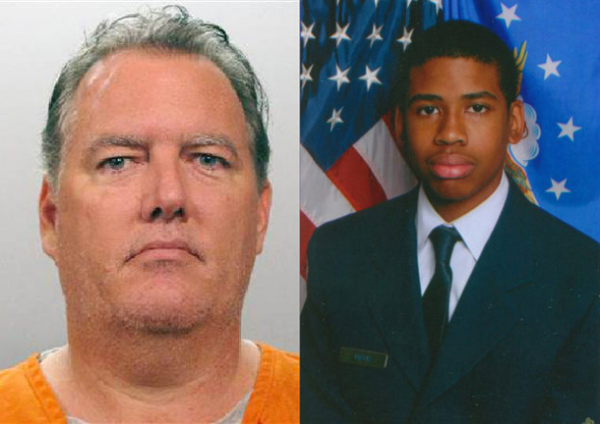 Florida's controversial Stand Your Ground law has crept its way back into the headlines. This time, a white man Michael Dunn shot and killed a young, black, unarmed teenager named Jordan Davis last year while Dunn was parked at a convenience store with four other boys in the car. He was waiting for his girlfriend to finish making a purchase inside. People around the nation are infuriated over this latest case, mainly because it sounds an awful lot like the Trayvon Martin case that rocked the nation this past summer. The trial is still ongoing.
Holder explores ex-felons voting rights
Attorney General Eric Holder has asked state legislatures to repeal laws that currently revoke an ex-felons right to vote once they've been released from prison. Repealing laws like this could potentially give voting rights back to about 5.8 million Americans. Holder argued that taking away voting rights from felons only makes it harder for them to assimilate back into society after time behind bars. Studies have shown that ex-felons who are granted voting rights again are less likely to end up back in jail. Holder sees this as just another step in the broad movement to reform the current criminal justice system, which has constantly been charged with treating minority groups unfairly.