We, The Women | Hillary Clinton Advancing Women, 2015 Budget, Pussy Riot

Millennial women are always on the go, and sometimes we just don't have the time to keep up on everything going on in Washington. Introducing We, The Women, your one-stop shop for all things politics. Keep up with the latest news that's affecting our government while keeping up with your busy schedule!
Where in the World is Barack?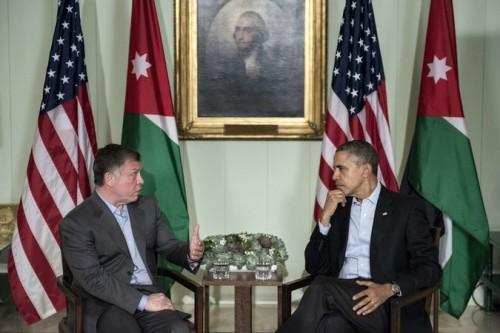 Obama opted for warmer weather this past weekend, traveling to California for various events. Most significantly was his meeting with His Majesty King Abdullah II of Jordan. A large part of their time together was spent discussing the serious refugee crisis that Jordan is facing in light of the Syrian civil war. At the end of their talks, Obama vowed to offer new aid to Jordan to assist them in their efforts to help the approximately 600,000 Syrian refugees that are now calling Jordan a temporary home.
Article continues below advertisement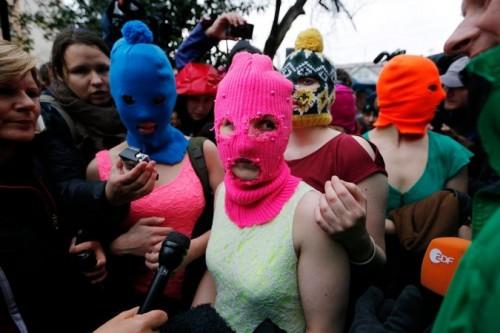 Pussy Riot just can't be tamed: just this past week two members of the controversial Russian band were detained and later released in Sochi, where they were apparently working on another song to use in a possible political protest in the Winter Olympics host city. Pussy Riot has been a very outspoken band, often singing songs opposing the rule of Russian President Vladimir Putin. Needless to say Putin is less than thrilled by the group and is accused of trying to arrest them in the hopes of keeping their protests away and out of the mainstream media spotlight. Both Nadezhda Tolokonnikova and Maria Alyokhina have been imprisoned for approximately two years in the recent past for Pussy Riot-related incidences. We salute Pussy Riot for so fiercely standing up for what they believe in, regardless of the threats that may try to keep them from speaking out on the injustices they see and experience daily.
Article continues below advertisement
Obama making changes to 2015 budget
President Barack Obama is expected to propose a budget that will include billions of dollars' worth of domestic spending on things such as Social Security benefits. This proposal would go against much of the compromise on reducing spending that Obama aimed for with Republicans that simply did not work out all that well last year. Republicans are expected to disagree with the decision. For more information on the full story, click here.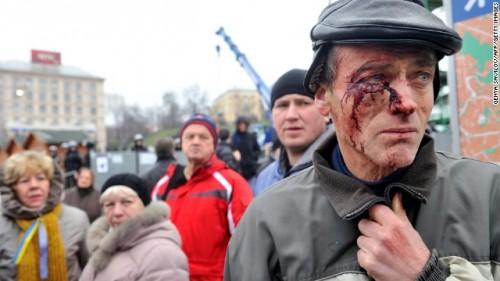 Article continues below advertisement
The international community is closely monitoring the months long rioting that just turned violent in Ukraine this week over an economic deal gone very wrong. The death toll is said to be around anywhere from 70 to 100 so far, and is only growing. The protests began when Ukranian president Viktor Yanukovych backed out of an economic deal with the European Union (EU) in favor for one with Russia. Ukranians were infuriated with the decision because they felt as though the EU deal could yield better economic opportunities for the struggling country. Economic and political leaders are afraid that Russia is using Ukraine's independence as blackmail to get them to stick with them instead of sign a deal with the EU. The recent violence and situation in Ukraine only intensifies already rocky relations between the U.S. and Russia as well. No final agreements have been reached and talks are still ongoing.
Hillary Clinton Is Doing Even More For Global Women's Empowerment
Hillary Clinton, a fierce advocate and supporter of women's empowerment movements around the world announced this week that she would be partnering with the New York University and the Gates Foundation to launch a new global initiative to review data in the hopes of analyzing the advancement of women and girls since the 1990s. Clinton hopes to push for more progress and collection of data on the subject, which she feels has been lacking for some time now.