We, The Women- September 11th Edition

Millennial women are always on the go, and sometimes we just don't have the time to keep up on everything going on in Washington. Introducing We, The Women, your one-stop shop for all things politics. Keep up with the latest news that's affecting our government while keeping up with your busy schedule!
Where In The World Is Barack?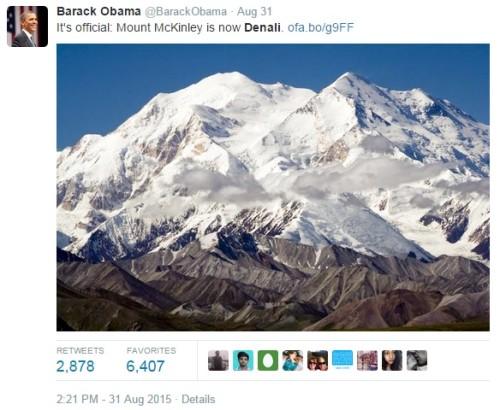 During his historic trip to Alaska and the Arctic Circle, President Obama announced that Mount McKinley in Alaska would be renamed to Mount Denali. Indigenous communities in Alaska originally referred to Mount McKinley as Denali until it was named after President William McKinley in 1896. President McKinley has no ties to the Mountain nor had he ever visited the region. Denali translates to "the high one" in the Athabasca language, which is fitting for the tallest mountain in North America with a summit elevation of about 20, 237 feet.
Women of the Week: the Kumari Sisters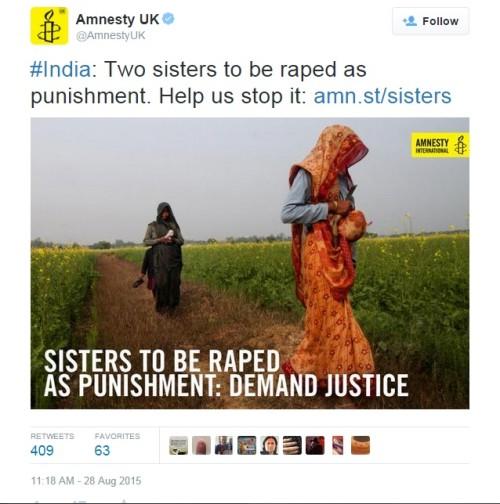 A petition from Amnesty International has gone viral after news broke out of two sisters sentenced to be raped and paraded in their village in Northern India. The sisters are being sentenced for the actions of their brother, who eloped with a married woman from an upper caste. The petition from Amnesty demands authorities intervene and rectify the decision that has been handed down by an all-male village council. These councils have no legal status yet continue to function in rural villages. The two sisters, 23-year-old Meenakshi Kumari and her 15-year old sister fled their village in May. Meenakshi has appealed to the Indian Supreme Court for protection. We applaud the bravery of these sisters in demanding justice. The rights of Indian women must be upheld and the sexual violence they face must cease.
Article continues below advertisement
In Other News
Stephen Colbert Invites Political Figures to the Late Show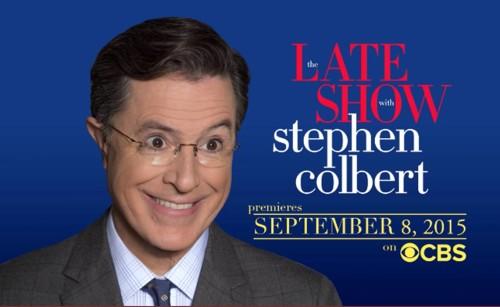 Article continues below advertisement
Stephen Colbert recently revealed his array of guests lined up for his takeover of the Late Show. His guests include both entertainment and political figures. On the night of the premiere, George Clooney and Republican Presidential Candidate, Jeb Bush are set to appear. Moreover, Democratic Presidential Candidate, Bernie Sanders will be a guest on Sept 18th with Academy Award Winning Actress, Lupita Nyong'o. Additional guests for the second week include United Nations Secretary General, Ban Ki-Moon, Naomi Watts and Kevin Spacey. Colbert replaces David Letterman on the Late Show, which premieres at 11:35 p. m. tonight on CBS.
Kentucky Clerk Denies Same-Sex Marriage Licenses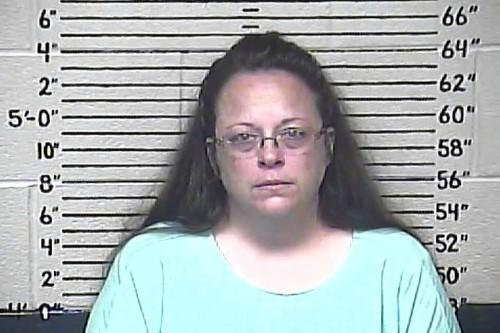 Kim Davis, Rowan County Clerk from Kentucky, has been found in contempt and sentenced to jail after appearing in front of US District Judge David Bunning for refusing to issue marriage licenses to same-sex couples. Davis told local news reporters she was refusing marriage licenses to same sex couples "under God's authority." After the Supreme Court legalized same-sex marriage in June, Davis began to refuse issuing licenses citing religious beliefs. Steve Beshear, Governor of Kentucky, ordered all clerks to comply with the Supreme Court's ruling, which Davis also violated. In August, Judge Bunning impeded Davis's request to delay issuing same-sex marriage licenses. She is currently appealing in the Sixth US Circuit Court. Davis herself has been married four times and divorced three times.