What Carrie Fisher And Debbie Reynolds Taught Us About Mothers And Daughters
By
Shanthi Blanchard
Dec. 29 2016, Published 2:04 p.m. ET
On Wednesday, just one day after the death of Carrie Fisher, her mother Debbie Reynolds passed away.
"She wanted to be with Carrie," her brother Todd Fisher told Variety.
The relationship between mothers and daughters is a powerfully complex web – intricately designed with as many parallel lines as there are perpendicular, and is simultaneously as fragile as it is strong.
Carrie Fisher and Debbie Reynolds were a testament to the complexities of the mother daughter relationship through the life they very publicly lived.
Like many mothers and daughters, Fisher and Reynolds shared similarities unique to their relationship. Both respected actresses, the combination of their beauty and blockbuster roles catapulted them as icons for their generation.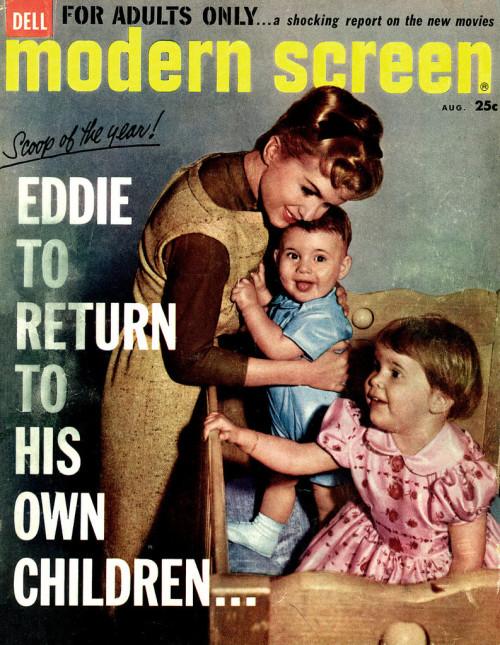 Article continues below advertisement
Reynolds' life in the limelight began with Singing In the Rain, but soon evolved into a living movie, starting with the affair of her then husband Eddie Fisher – actor, father to Carrie Fisher – with Reynold's best friend and fellow actress Elizabeth Taylor. Her second husband Harry Karl very publicly gambled away both their fortunes and her third husband, Richard Hamlett whom she divorced in 1996 she nicknamed 'the devil.' The last would put her off from marriage for life.
Fisher, no doubt was sensitive to this melodrama, and struggled equally with her mother's fortuitous success, the dysfunction of her parents, and grappling with the unorthodox – and perhaps lonely nature – of her untraditional childhood, constantly surrounded by crews and cameras but separated from the familiarity of her mother's touch between the takes and the directors voice who always commanded them.
Article continues below advertisement
Even when she was with her mother, the question haunted her – would she ever be anything but Debbie Reynolds' daughter? It was here that she began deviating herself, perhaps in part to find who she was and equally, to establish what she was not.
First partying, then drug experimentation and then, a much harder, coarser world of addiction which underlined her rise to fandom success. But it was when Fisher went to rehab and discovered her diagnosis of bipolar disorder that the beginning of a 10-year separation between herself and her mother occurred, the likes of which took nearly 30 years to reprimand.
"It's very hard when your child doesn't want to talk to you and you want to talk to them, and you want to touch them, you want to hold them," Reynolds says in a 2011 interview with Oprah.
Article continues below advertisement
Fisher details much of this saga with her mother in the movie, Postcards from the Edge, which outlines the story of a young actress (played by Meryl Streep) coming home from rehab to her far more successful mother (Shirley MacLaine). Yet it was through her mother's strong example and fearless approach to life the Fisher found the strength to survive both her drug addiction and fight her mental illness.
Article continues below advertisement
"I would say that Carrie and I have finally found happiness. I admire her strength and survival. I admire that she is alive, that she had chosen to make it," Reynolds stated in the interview. She goes on to say, "I want happiness for my daughter – I want Carrie to be happy."
Article continues below advertisement
Fisher, went on to write several more books and made important appearances in the Star Wars series sequels. She successfully starred in her own stand up show Wishful Drinking, which she wryly takes cracks at her and her mother's dysfunctional relationship.
"I think happy has been sort of made into this Hallmark card of a word, and I don't know what that means. So I will just say that I enjoy my life, I make choices, I do what I want to do. I am a strong person. I am not afraid of almost anything, and that's a lot because of your example," she says to Reynolds.
Article continues below advertisement
To Fishers point, hallmark cards can't capture the complexity of happiness – especially when set into the context of mothers and daughters. The relationship – tangled with all its intricacies, parallels, intersecting points, fragility and strength, alludes to the understanding that happiness is something to be found, not given.
For Fisher and Reynolds, they found their own kind of happiness as mother and daughter in the latter years of their life, living just across from each other in neighboring houses.