What Diversity And Inclusion Really Means In The C-Suite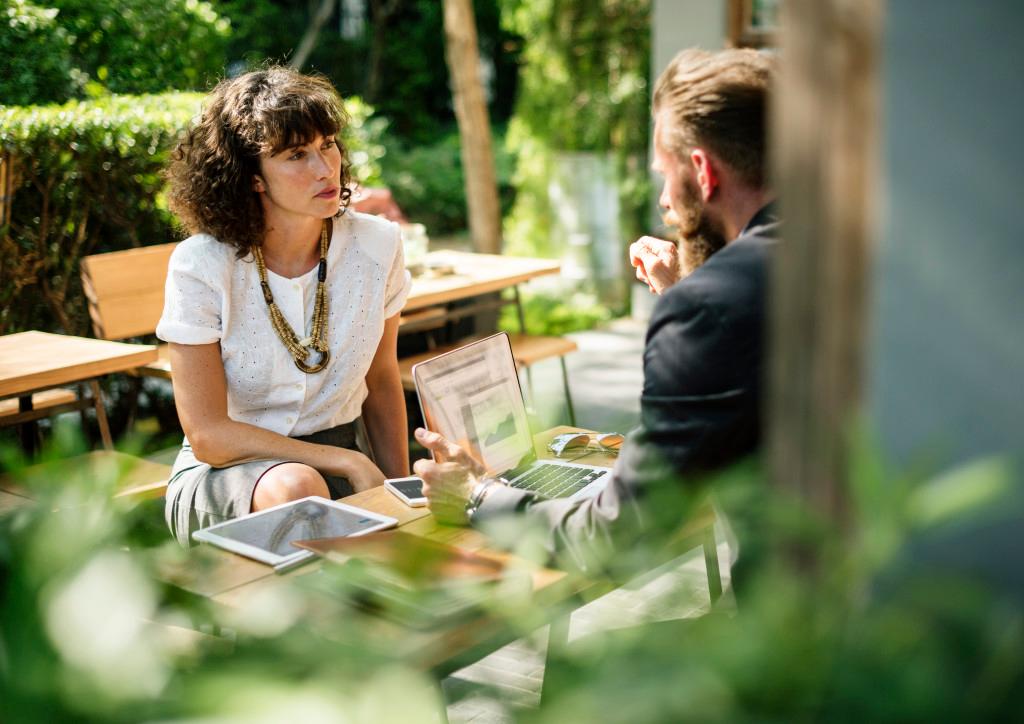 There is a good chance that the CEO of your favorite fortune 500 company is a white man over the age of 50. There is also a good chance that most, if not all, of the C-suite of said company, are also white men. There is possibly one white woman, and in rarer occasions, a person of color.
This model of leadership is no longer sustainable. It's no secret that the U.S. population is becoming more black and brown and consumers are becoming increasingly more conscious of political and social issues. As the phrase "diversity and inclusion" reverberates through the halls of organizations big and small, and as unconscious bias trainings sweep conference rooms across the country, many are starting to understand that there is a business case for diversity and inclusion, but more importantly, inclusion in leadership.
TJ Maxx for example, whose parent company TJX also owns Home Goods and Marshalls, is one of the most diverse employers in the country with people of color making up nearly half of the workforce. However, after the departure of their former CEO Carol Meyrowitz to Chairman of the board, the company's C-Suite is sorely lacking any type of variety. Northstar Asset Management Inc., an activist investor firm who owns a substantial amount of TJX stock, is asking the company to change this. In a recent proposal to the board, Northstar is asking that the compensation of current CEO Ernie Herrman be made dependent on his efforts to diversify leadership.
Article continues below advertisement
A company's commitment to diversity and inclusion is really all about better serving their customers. When the experiences of leadership are far removed from the experiences of customers, companies risk alienating their base and making bad business decisions. Qualified candidates of both genders and every hue approach opportunities differently, solve problems differently and relate to customers differently. If you're running a business in 2017, you need this type of perspective on your team; a quick glance at the numbers makes it easy to see why.
Article continues below advertisement
When women get the opportunity to lead, we are critiqued in ways that men aren't, but we make visible impact. Take Indra Nooyi for example, CEO of PepsiCo since 2006. Nooyi, an Indian woman, has led the charge on reimagining the company as more than just a popular carbonated drink, to a portfolio of brands with a vision of creating healthier products for consumers. Under Nooyi's leadership, the company's net profits have grown from $2 billion to over $6 billion. Although the now infamous Kendall Jenner Pepsi commercial likely didn't pan out as the marketing team would have hoped, with Nooyi at the helm, the company is taking risks and casting a vision for the future with their customers at the center.
American business as we know it has adapted during times of war, depression, and segregation but has fallen behind in creating a space for women and people of color in leadership. Millennials, in general terms, want work to be meaningful. We are the most diverse generation yet, with race and gender being discussed more openly than ever before. As we climb corporate ladders around the country, it is the challenge and opportunity of our generation to be more intentional about inclusion than our predecessors. The old boys club has to be dismantled and leadership and networking pipelines must be created instead. Most importantly, we have to hold corporate cultures accountable from the inside, out. Social media is one of our generation's most powerful tools. Facebook, Twitter, and Instagram allow us to connect directly with brands and consumers alike around an issue. If we as consumers continue to shine a light on the lack of diversity within the companies and brands that we love, we can move this conversation forward.