What Happens When Women Work Together? Magic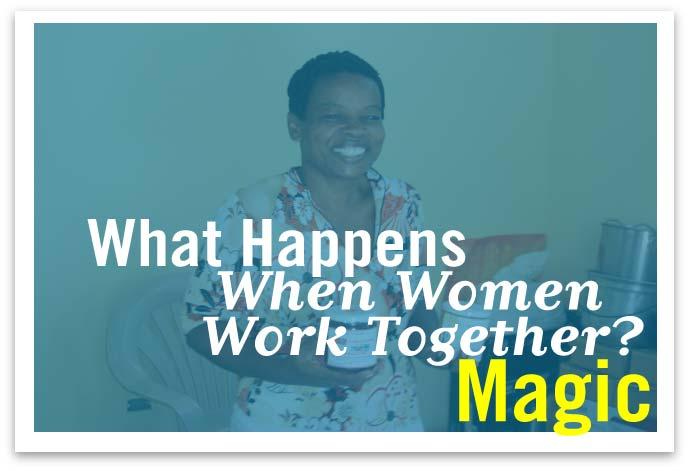 "If you want to go fast, go alone. If you want to go far, go together" -African proverb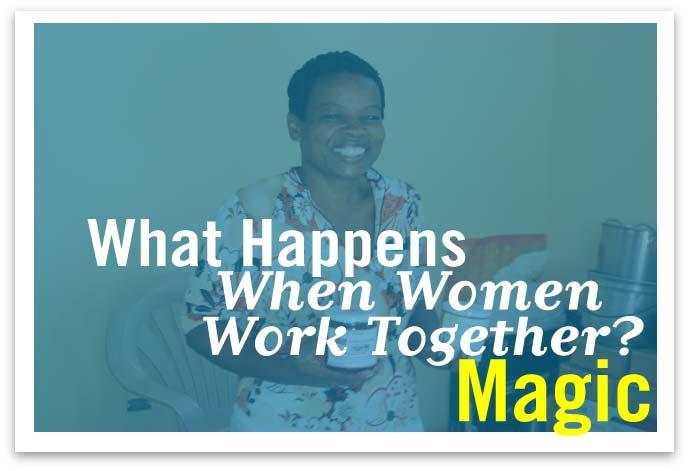 It was a hot day, the air sticky and humid as it typically is in Caribbean countries. Trekking through a large farm with my camera gear in tow, being diligent to not step on the farmers' budding crops, I anxiously approached the small stone house that held the Femmes En Voie De Developpement De Cabaret (FEVODECA) women's collective.
In Haiti for a weeklong documenting journey, I was most excited about this day; the day that I would meet "the women" I called them. Quite shy they were, but extremely welcoming of my two colleagues and myself. They had their products neatly laid on a table, well displayed for our viewing (and buying) pleasure. The president of the collective, one of the older women, greeted us warmly. She explained to our cameras about their organization.
The collective was started a few years back, after the earthquake of 2010, by a small group of women. It was their attempt at putting their lives back together, to provide an income for their families in a then recovering yet severely crippled economy.
The entrepreneurs spotted an opportunity. They realized that after each seasons harvest, much of the uneaten fruit would spoil, so they began making jams using the overripe fruit.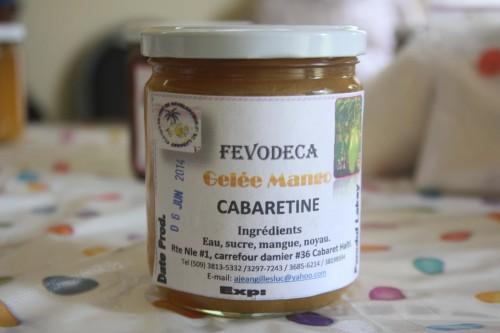 Article continues below advertisement
It was a small operation in the beginning. They had very little money to run a business the president explained, so they pooled their resources together to make the first few jars. One woman brought the fruit, another the jar, another the sugar.
Once Haiti began moving into the development stage of disaster recovery, new opportunities became available. These women, along with 150 other women in their community, were selected to receive small business grants (from UMCOR) to start or improve a business. This also included business development training where they learned about managing finances, marketing, production, and created a business plan to support their vision.
Instead of going into business individually, 35 of the beneficiaries decided to pool their money together to improve and expand the jam making business.
Article continues below advertisement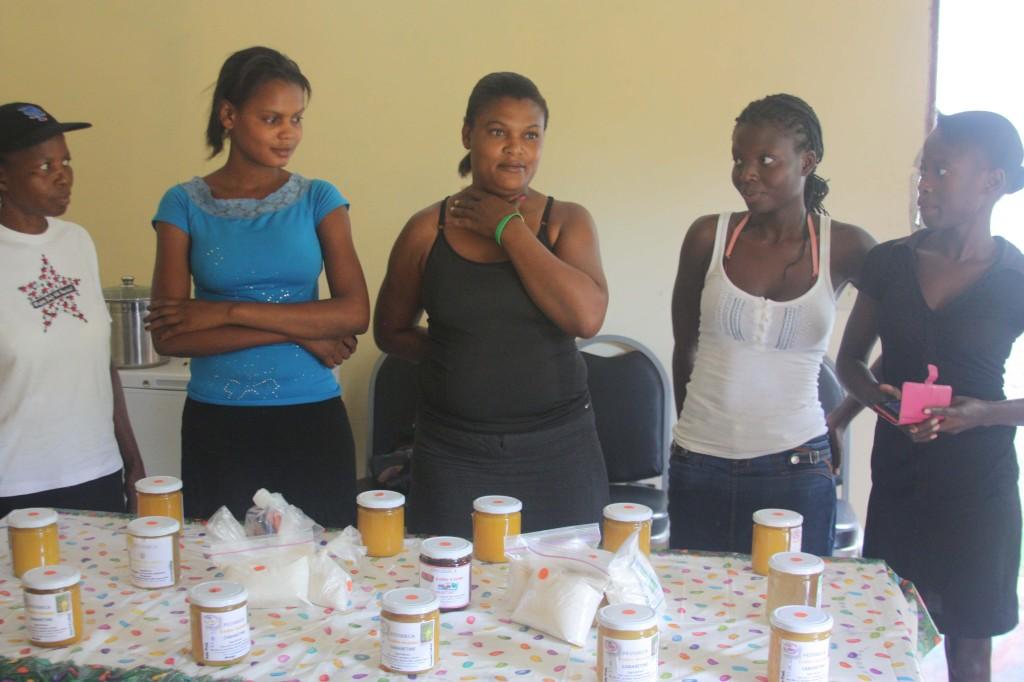 The cabinet of the FEVODECA women's collective
At the time of my visit they had several different flavors of fruit jam. My favorite was the Aloe Vera Jam. They have also expanded their product offerings to include baking flour made from different kinds of fruit. The president took us into the cooking area to show us the improvements they were able to make to their business with the grants. She proudly shared that the collective now has 325 members.
Article continues below advertisement
The women are very careful to make sure the profits remain in the collective to keep the business running. The president told us that they are proud of their progress, and look forward to the day their business turns enough profit to provide income for all of its members. They want to be self-sustaining, and have enough to be able to put their children through school.
After the President was done speaking I asked her, "Do you consider yourself and the collective role models for other women in Haiti?" With a big smile, she put her head down and said, "Yes, we are role models."

Article continues below advertisement
This encounter reminded me why I'm involved in community development work. To see this real and very tangible example of women at work in their community was important for me to see both professionally and personally. As a feminist, as an entrepreneurial thinker, and as a spirit-filled person constantly looking for inspiration; I got what I came for.
Running a successful business is indeed commendable, but I was more inspired by the sense of community. And no, I'm not suggesting you run out and find a group of business partners. The lesson I learned visiting the FEVODECA community goes farther than their business plan.
The potential these women saw in the collective versus the individual is powerful. In life it's way too easy to get caught up in self (I certainly can), forgetting or overlooking the power of community. But there was something magical about this collective, about the concept of a sister collective.
If we had more sister collectives, can you imagine what our communities, states, country, and world would look like? I can. I see economic growth, acceptance, shifting beauty standards, unity, and power. Sister collectives happen organically when women come together and chose to grow in community with one another. But ladies, we must be intentional.
Article continues below advertisement

As I returned home I began to look for the sister collectives in my own life, and I was pleasantly surprised to find them. The strong bond between the women in my family is a sister collective. My best friends from college and I are a sister collective. The lovely ladies at my church and I are a sister collective. Relationships with my mentors are sister collectives.
Why not start your own sister collective? A space for friendship, mentoring, support, honest feedback, and encouragement. A sister collective can become a think tank for growth and innovation personally and professionally. Or if you already have a sister collective, shout it out and let the world know!
Here are a few ideas to get you started:
Article continues below advertisement
Small group/Bible study
Writing group
Exercise group
Your local Black Girls Run chapter
A Meetup group
Professional group
Book club
Entrepreneur group
Travel group
Find a mentee or mentor
Facebook group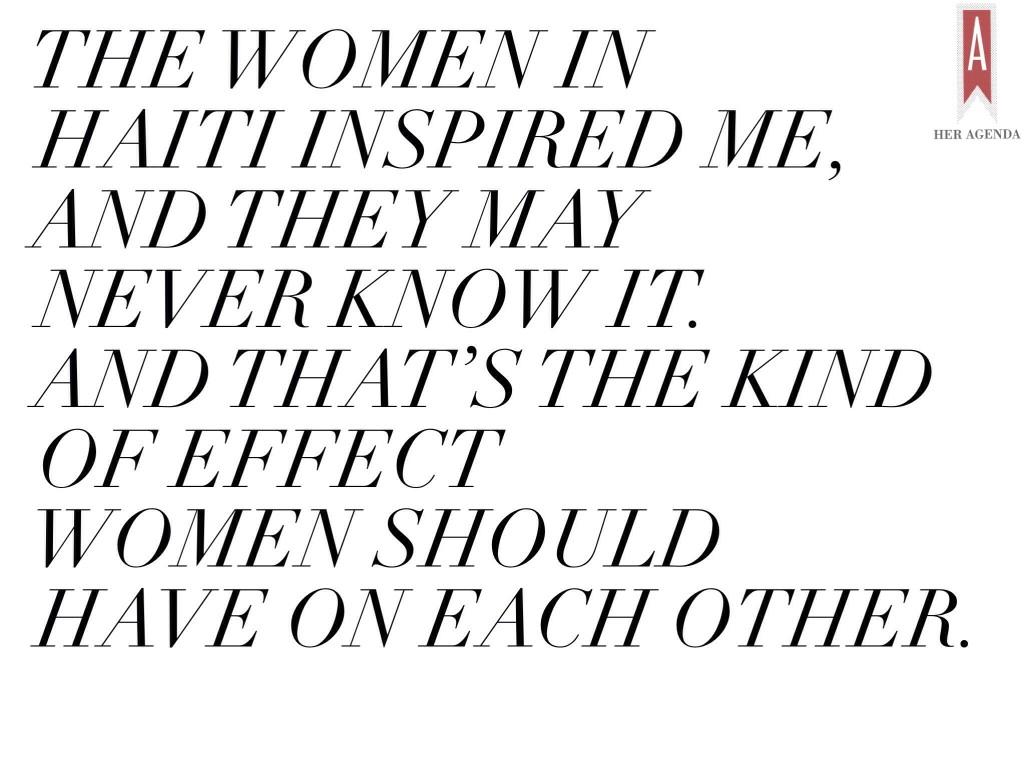 The women in Haiti inspired me, and they may never know it. And that's the kind of effect women should have on each other. Whatever or wherever it is, let's work together ladies and watch the magic happen!