What It Takes: Kai Avent-DeLeon Founder of Sincerely, Tommy on What It Means To Be An Entrepreneur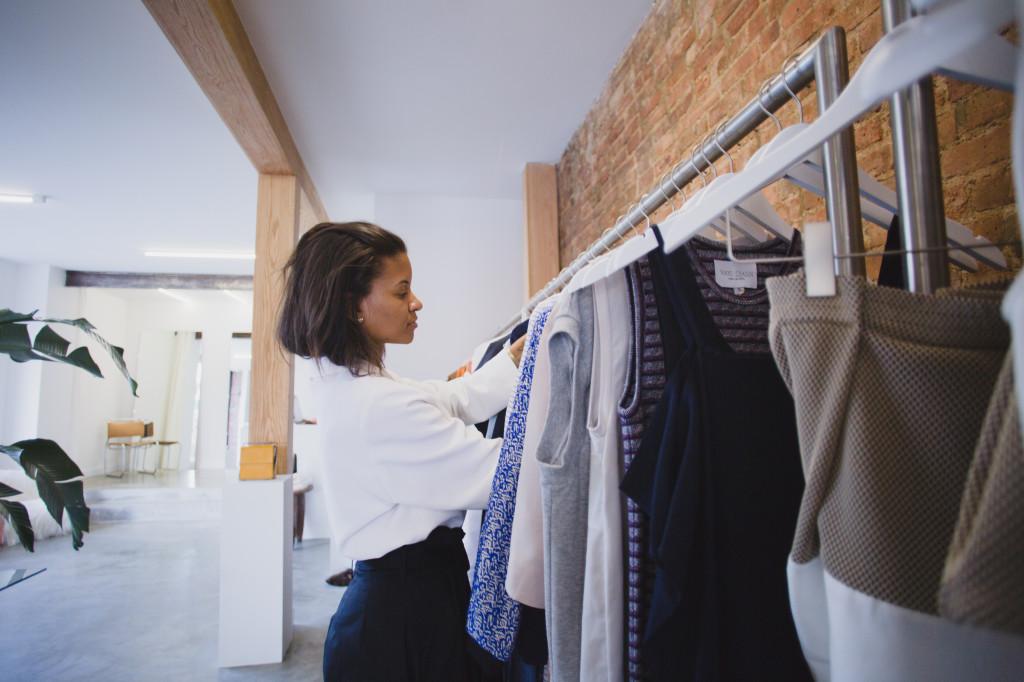 Kai Avent-DeLeon (Photograph by Bridget Badore)
Bedford-Stuyvesant, Brooklyn may not be the first location you think of when shopping in New York City. But Bed-Stuy native and retail entrepreneur, Kai Avent-DeLeon is organically shifting that perception with her concept fashion store Sincerely, Tommy.
In a community more known for it's historic brownstones rather than it's fashion destinations, Sincerely, Tommy brings a refreshing take on shopping through it's unique set up. The store also features a cafe offering free wifi for customers and visitors. And, beyond the surface, Kai conceptualized the type of feeling she wanted visitors to leave with after being exposed to global designers who create creative, distinct clothing pieces like Loza Maleombho and C.F. Goldman.
Before creating Sincerely, Tommy she worked at numerous boutiques within buying and sales and worked in operations at Chanel for over a year. Now, as an owner of her own retail space, she's able to bring all those experiences together and create something of value right in her own neighborhood.
Kai spoke with HerAgenda.com about her role models, the most rewarding part of being her own boss, the importance of social media to the Sincerely, Tommy brand and more.
Her Agenda: What originally inspired you to create Sincerely, Tommy?
Kai: Since about 16 I always knew that I wanted to have a store and I knew that I wanted it to be something that was different from a normal retail experience. Especially being in New York, just wanting to create something that was really different and special, and focus on experiential retail versus the basic: kind of just go in, shop and leave. So that was pretty much my thought process before opening the actual space. I wanted to create a space where we were focused on emerging brands that you couldn't find in any other stores but they still had really good quality and decent pricing.
Article continues below advertisement
Her Agenda: When you think about entrepreneurship what comes to mind?
Kai: I think of someone who is very detail-oriented. When I think of someone who's an entrepreneur I think of someone who's very focused, motivated, dedicated, committed. Someone who has a vision, I think that is always the most important factor of being an entrepreneur because it's so easy to say you want to create something or own something of your own but, actually having a vision for what that looks like and what it'll be is the bigger more important step.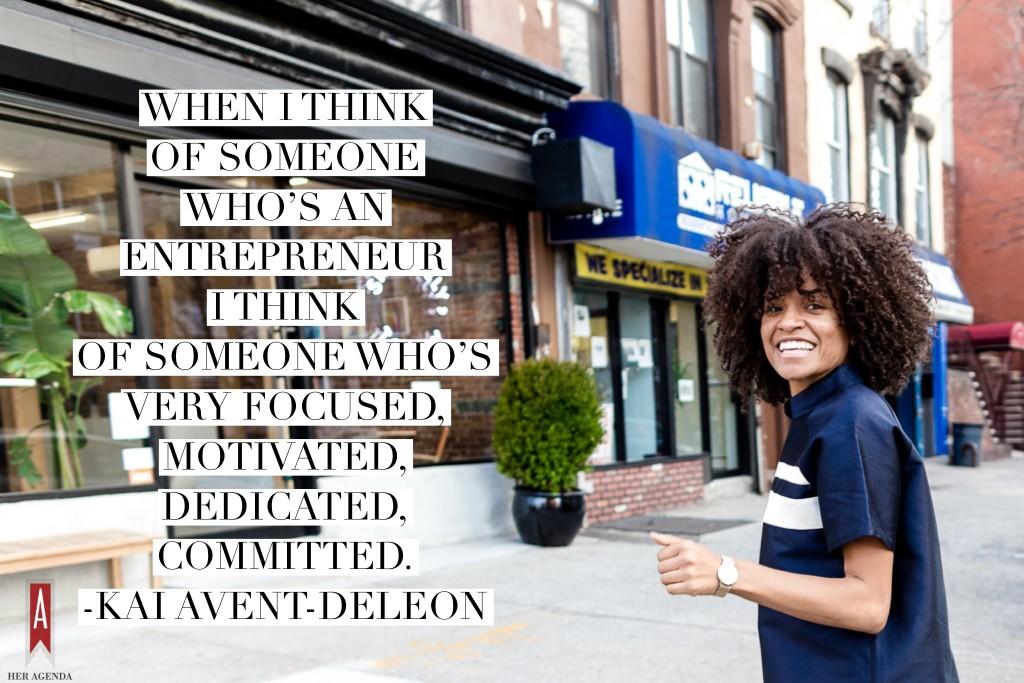 Article continues below advertisement
Her Agenda: Do you have any specific role models who encourage you to attain your goals and go after your dream of creating this concept store?
Kai: Role models I would have to say the women in my family like my mother and my grandmother have always really inspired me to want to be an entrepreneur because both of them are. They both created their own businesses in areas where it was pretty much unheard of, and they were making or rather creating concepts that no one else was doing they were kind of ahead of their time. Seeing them be successful definitely had a big influence on me.
Her Agenda: Are there any distinct parts of your background which you think prepared you for entrepreneurship and Sincerely, Tommy?
Kai: From my first job [to] finding out or discovering that I wanted to own a clothing store, I just continued to take jobs that would give me the experience of how to run a store. So I always pretty much stayed in retail as a buyer, manager, a lot of operations [positions]. It teaches you the back end of things.
Article continues below advertisement
Her Agenda: Who do you look up to in the fashion industry and why?
Kai: I think I'd have to say Maryam Nassir Zadeh who has a cool shop, hers is in LES [Lower East Side]. I really respect how she's created her space and what she's does with it. [Also] I'd say a friend of mine, Phoebe Lovett, who has just created an organization that basically brings together women in creative industries and allows them to kind of connect and work together and share ideas. So she does these pop-up panels, these pop-up work spaces where these women can come together and share space and really be supportive. Which I think is really important because I feel like we're sometimes so divided in supporting one another, and instead of doing that we often compete or feel like there needs to be competition.
Her Agenda: What does your day-to-day look like as owner of Sincerely, Tommy?
Kai: My day to day is never routine even when I try for it to be. I pretty much wake up and it's 24/7 store. So whether that's me doing something outside of the store, it usually is directed back to the business. So I may do an event that's not directly a store event or Sincerely, Tommy Event, but it somehow links back to this space. I do a lot of research and finding new brands. We travel a lot abroad: we do a lot of buying in Europe. This summer we're doing a lot more traveling to Africa trying to seek out more African brands. I'm in the store every day so I'm dealing with customers, I'm dealing with sales reps there's just so many things that happen. It's sometimes hard to say well I do this at this time because anything can happen. We get a lot of press, so I usually will do one or two interviews like every other week whether that's in-store or over the phone like now, so I'm constantly moving. Going to a lot of events to network or promote the store is something that's very new for me but I also realize how important it is for the store, so I do that a lot now [too].
Article continues below advertisement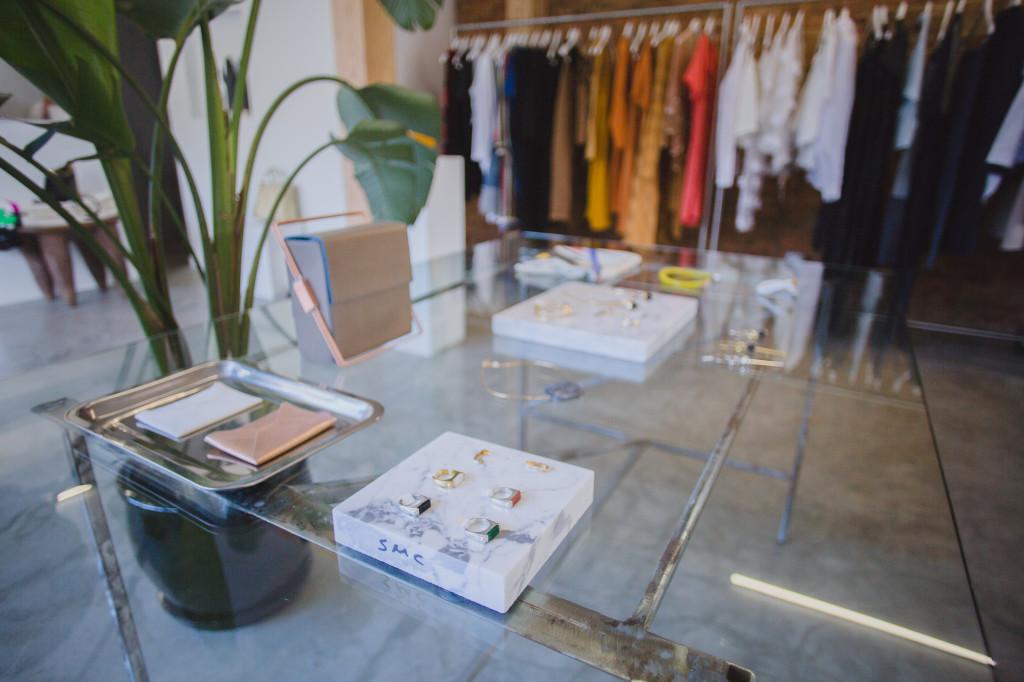 Photograph by Bridget Badore
Article continues below advertisement
Her Agenda: What do you think is the most rewarding part of your career choice?
Kai: Meeting people who appreciate the store and what I'm doing and hearing their feedback. Seeing younger people be inspired by this because that's really the biggest most important component is to have my generation and the younger generation understands the importance of what the store represents. Beyond carrying really cool clothes we've decided to open it in a neighborhood that is still up-and-coming but really represents a community of creators and we want others to see that and be inspired by it.
"Beyond carrying really cool clothes we've decided to open it in a neighborhood that is still up-and-coming but really represents a community of creators and we want others to see that and be inspired by it."
Article continues below advertisement
Her Agenda: What was the biggest challenge or roadblock you had to overcome to bring Sincerely, Tommy to life?
Kai: I would say finding staff which is something I still kind of look at as a challenge, because we're essentially entrusting an outsider to come into something we've created and put so much work into to be responsible. That's always the challenge because no one's ever going to love it and care for it as much as you do. Also, just being a boss of someone or supervisor of someone who's essentially the same age as me because I am so young. I often find people who are my age, so finding that balance of maintaining a level of seriousness is always interesting. I'm learning from it all the time.
Her Agenda: How important do you think social media is to the Sincerely, Tommy brand?
Kai: I think it's really important. We basically live in an age now where everyone is constantly on Instagram, Facebook, Snapchat whatever it is like that's how our generation communicates and tries to understand things and finds out what's cool. So for us we take a lot of pride in our social media and really try to convey the aesthetic of the store and the brand through Instagram and it just helps us reach another demographic of people that aren't directly in New York. So it's a major component for us for sure.
Article continues below advertisement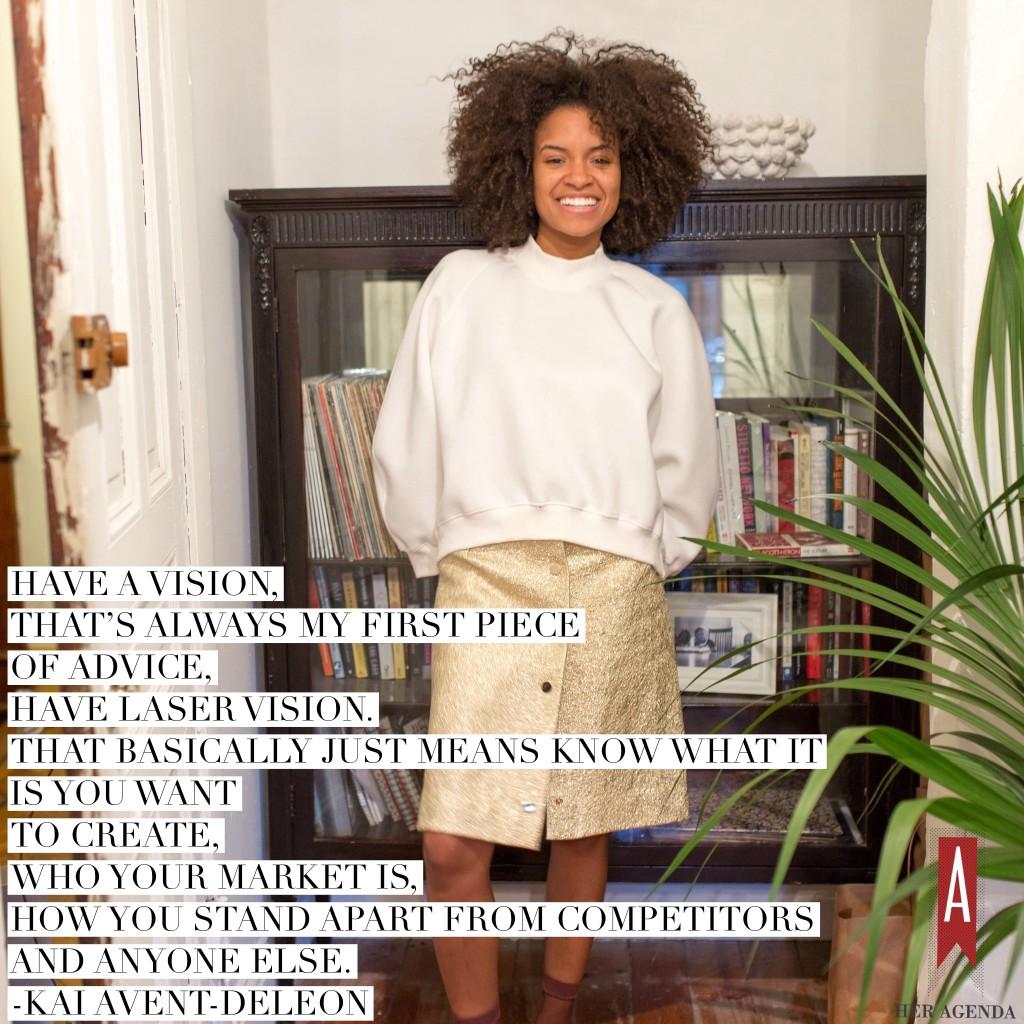 Her Agenda: What advice would you give to budding entrepreneurs?
Kai: Have a vision, that's always my first piece of advice, have laser vision. That basically just means know what it is you want to create, who your market is, how you stand apart from competitors and anyone else. What are you offering that would attract people?