What It Takes: Two Teams Of Women Working Together For Their Fashion Dreams
With the heavy emergence of fashion reality television shows, we can walk away with our own interpretations of what it's really like to be in the business. Most designers we see are passionate, creative, ambitious and usually a solo act. However, there are a few successful teams of designing duos that prove there's room for more than one at the top.
From Dolce & Gabbana to Rodarte and Dean and Dan Caten of DSqaured there's no question of how far these teams can go. Bringing in total revenues of billions of dollars there is evidence that with the right combination of business and creative minds you can find success.
Though we may not find many mainstream there are women all around the world taking their fashion design dreams by the reign and partners by the hand and heading into the business. The team behind Rodarte, are lead by two women.
On the more indie, up and coming scheme of things, brands like Tribal GEM, a UK based fashion line ran by best friends Abiola Gbaja and Lulu Awori and The Rare The Raw , a US based fashion line by sisters Taylor and Teonah Knighton are relatable examples of the power of fashion teamwork.
In our interview with both design duos we found out what a designing pair values the most, the bond and support system found within each other.
Her Agenda: So tell us, was it always your dream to go into fashion as a pair?
Tribal GEM: Neither of us had aspirations for the fashion industry until the conversation around the possibility of starting the label which immediately resulted in a decision to proceed with the idea. Neither of us have fashion education experience, with Abiola being a Criminology and Sociology graduate and Lulu a Business Marketing graduate. However we both feel that, without the other, TRIBAL Gem would be a far cry from what it is today or not exist; it is a combination of our shared interest and love of fashion and African culture.
Article continues below advertisement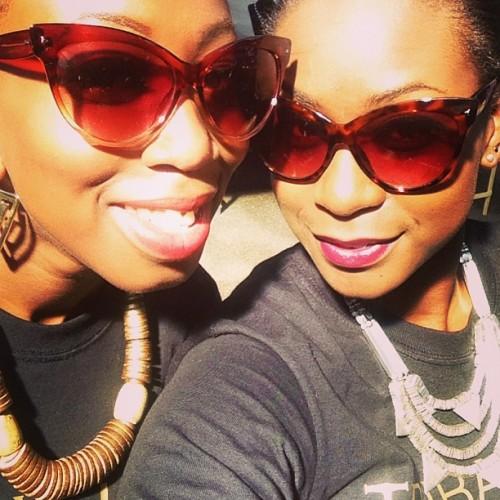 The Rare The Raw: Teonah always knew she was interested in getting into fashion, whereas Taylor was a late bloomer. It took Taylor a longer time to find her passion and career choice, but she finally got there, and knew that she wanted to be a part of the fashion industry. Since we both are in the fashion industry now and study both design and marketing and merchandising, we knew what better way to create a team than teaming up with your own sister.
Article continues below advertisement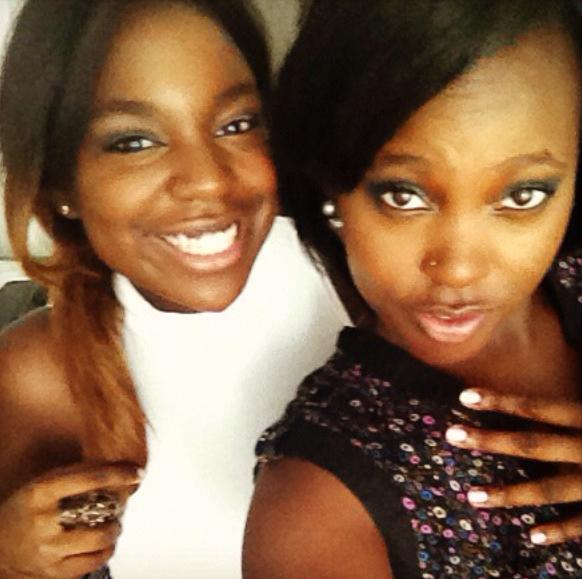 How important has it been to have your own support system with each other?
TRTR: We are very family oriented, so it comes natural to us to support each other in every endeavor we're involved in.
TG: It has been incredibly important to have each other to consult on various parts of the TRIBAL Gem journey so far. Each of us has a unique perspective that we believe allows us to see a bigger picture than if we had attempted to go into a venture alone.
How important has it been to have a support system as a young women who are entrepreneurs?
Article continues below advertisement
TG: It has been encouraging and uplifting to meet and work with other young female entrepreneurs by hearing their stories, successes and failures we have also learned. Additionally, working with them has allowed us to fill any gaps in our own capabilities. For example, working with Sylvia Kerali of www.coralthirteen.com on our new website has been a great learning curve for us and it has been so useful to be able to draw on her vast knowledge of the web and digital media which has had a tremendous impact on the continuing journey for TRIBAL Gem.
Do you support other young female entrepreneurs? And has your business benefited from such?
TG: We are always open to support other young female entrepreneurs and, as stated previously for example, we have benefitted. In operating TRIBAL Gem we have found ourselves connecting with entrepreneurs both local to us and internationally also which has brought us incredible insight into how they operate their ventures in their environments.
TRTR: Both Teonah and Taylor attended Saint Vincent Academy for their high school years. Saint Vincent Academy is an all girl Catholic school, where we learned the importance of sisterhood and supporting one another. Our business has benefited on how all of our "sisters" support us each and every step of the way.
Finally, what's next for your business?
Article continues below advertisement
TG: Up next for TRIBAL Gem is further developments to our womenswear offering and potentially we'll be reaching other audiences in the near future. All updates will be made via our new website, www.tribalgem.co.uk and on Twitter: @TRIBALGem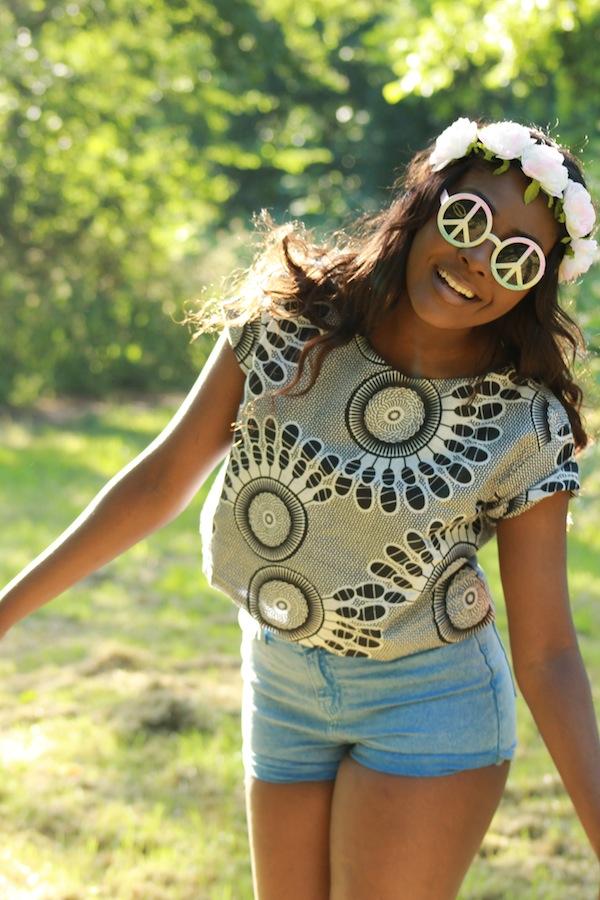 Article continues below advertisement
TRTR: We will be launching a promo video of our first collection titled "Good Kid Bad Kid." We will also begin teaming up with Asos Marketplace to begin selling our product through the Asos Marketplace company.