What It Was Like To Break A World Record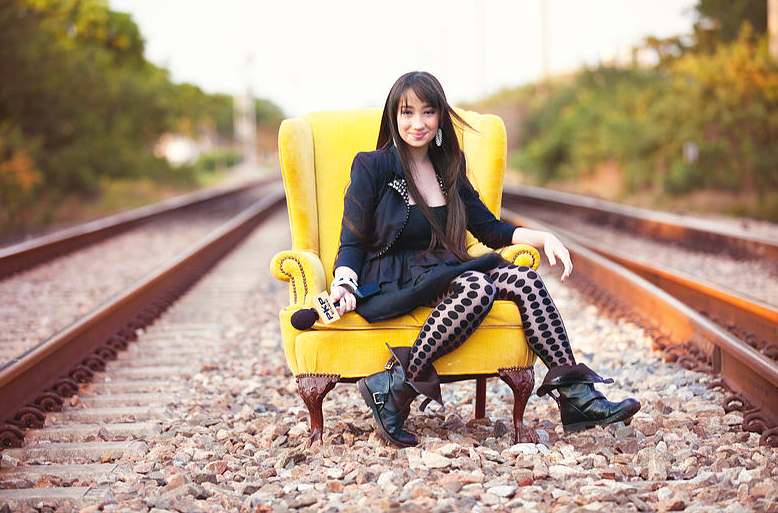 Throughout elementary school I remember going to the library and checking out American Girl books, but on the way to the check out counter, I'd always pass the open book in the reference center of the Guinness World Records. It wasn't possible for me to even think of myself someday being in the book. I mean, a World Record? Me? Doing what? What could I do better than anyone else in the world? I wasn't thinking negatively – just realistically.
By fifth grade, I spent the majority of my after school time in the dance studios, in between that I was working toward a black belt. I won't mention the hours I spent in gymnastics that were squeezed into the non-dance or non-karate hours because I know there's only 24 hours in a day but somehow I packed a lot into each day. Add to that, I started my radio show when I was 11 and would interview celebrities on location across the nation. After interviews, I'd edit and prepare the radio show and send it to the station manager. It started with one radio show that grew to four by the time I was in middle school. I also continued doing steel drum gigs because in a few years I went from street performer to gigs at water parks, festivals, etc.
Eventually I had to choose between the dance, karate, and gymnastics because I advanced in each area that many were choosing a talent in conjunction with home school. I rebelled on that idea and went into more academics with the International Baccalaureate program in high school. If you see a pattern, the pattern is I like being busy. I like being productive and busy.
Article continues below advertisement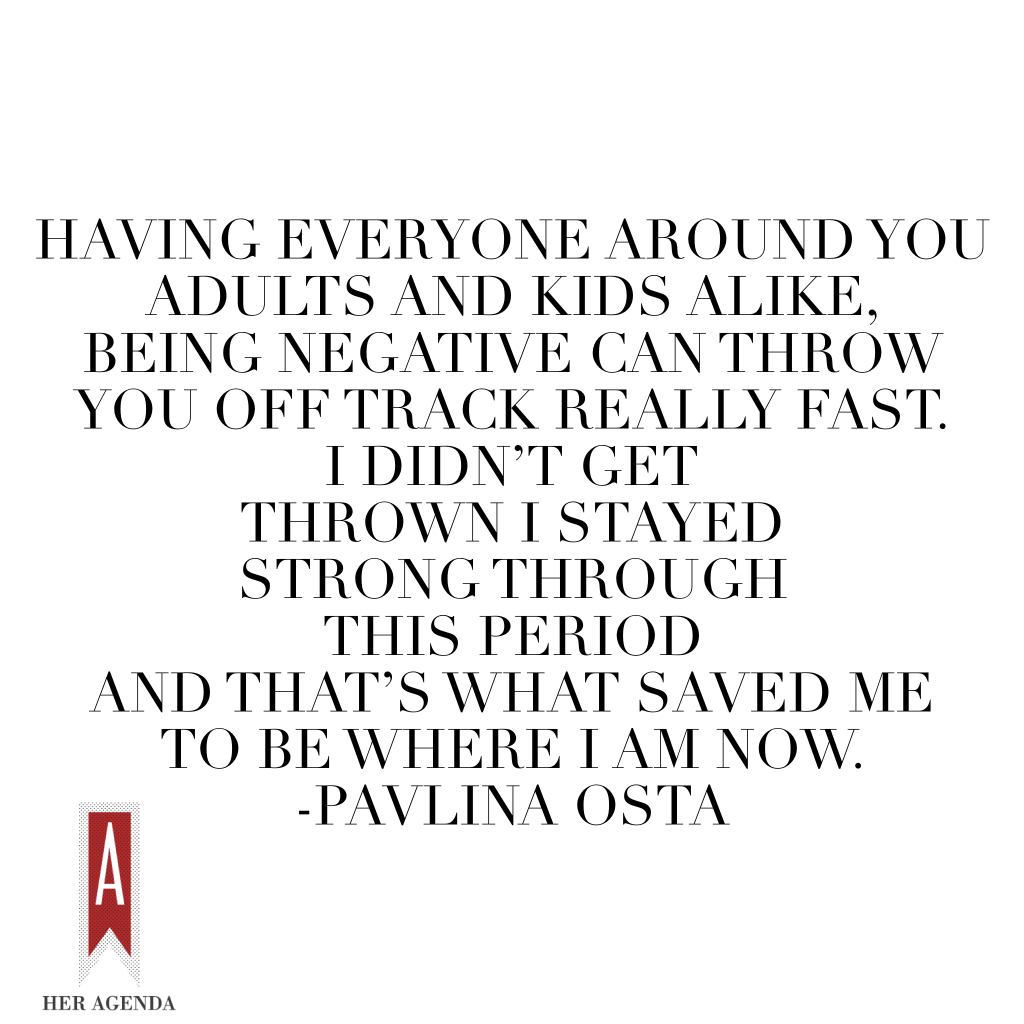 But also, by this time I've had to fight a lot of negative people. My peers had no idea why I was doing a radio show, the teachers didn't care, and my friend's parents would talk about my being different among themselves that usually influenced the kids to have the same opinion. I often think if you can ride over this part of your career and survive – the rest is easy. But having everyone around you – adults and kids alike, being negative can throw you off track really fast. I didn't get thrown – I stayed strong through this period and that's what saved me to be where I am now.
Article continues below advertisement
Fast-forward a few years to 2014. I just won a Gracie Award. I'm chosen out of 10,000 to be one of 100 Disney Dreamers in Orlando with Steve Harvey. I have 15 radio stations carrying my show. It's August 2014 and I'm credentialed media again for the USTA Arthur Ashe Kids Day in Flushing, NY. I'm interviewing the talent for the day of the show. This year it's The Vamps, MKTO, Sean Mandes, and Hunter Hayes. Many people ask how I prepare for my celebrity interviews. The answer: like a book report. I research and then look at their most recent social postings. I found out that Hunter Hayes had just achieved a Guinness Record for the most performances in different cities in 24 hours. BAM! My brain flashed back to all those days I'd pass by that big book in the reference section of the school library. The Guinness World Record Book. Could I do it?
I had a week with Steve Harvey of understanding how to make dreams happen. His tough love quote to me was, "If you dream with no action, it's sleep." Plus, my time with the Alliance for Women in Media in New York when I won my Gracie Award made a big impact for what I wanted to achieve. The seed was planted. Now to implement it because I felt I had all the tools in place to do something big – something amazing!
Article continues below advertisement
The next few months were planning and preparation. I needed a high traffic venue and access to the venue for 24 hours. That narrowed down most places on the map and since I'm under 18, there was also the insurance issue. To schedule interviews was too sketchy and time consuming so I needed to do on the fly interviews. Regular people. I decided on Wal-Mart during the Thanksgiving Holiday shopping season in my hometown. This seemed perfect! Getting the 24 hours of broadcasting was difficult but I had LIVE365 air the show across their airwaves thanks to a friend of mine in Tampa, Jason Dowd, providing the air time at no charge.
Article continues below advertisement
I think I need to explain how determined I was to succeed in this. I can't remember getting too many "good luck Pavlina" pats on the back before the big day. It was just another time of making it happen. But I didn't let that discourage me. I wrote on my white board in my bedroom in big letters, "Breaking A Guinness World Record Today." I knew I was going to do it! I also knew my strength and drive came from two sources…my inner strength and the people who had impacted my career –women in media who I've talked to over the years. Gloria Steinem; Shaquille O'Neal's mom, Lucille; Suze Orman; Wanda Jackson; Vince Carter's mom, Michelle; Gretchen Carlson; Erica Farber and more. These women were cheering me on that I could do it.
Article continues below advertisement
Around 1AM I met the current World Record and one of the production team members asked if I was ready to go home now. No Way! He took a nap right in front of me. No joke! At 2AM, there's a Florida thunderstorm that the other production team member had been sitting and tracking on his smartphone.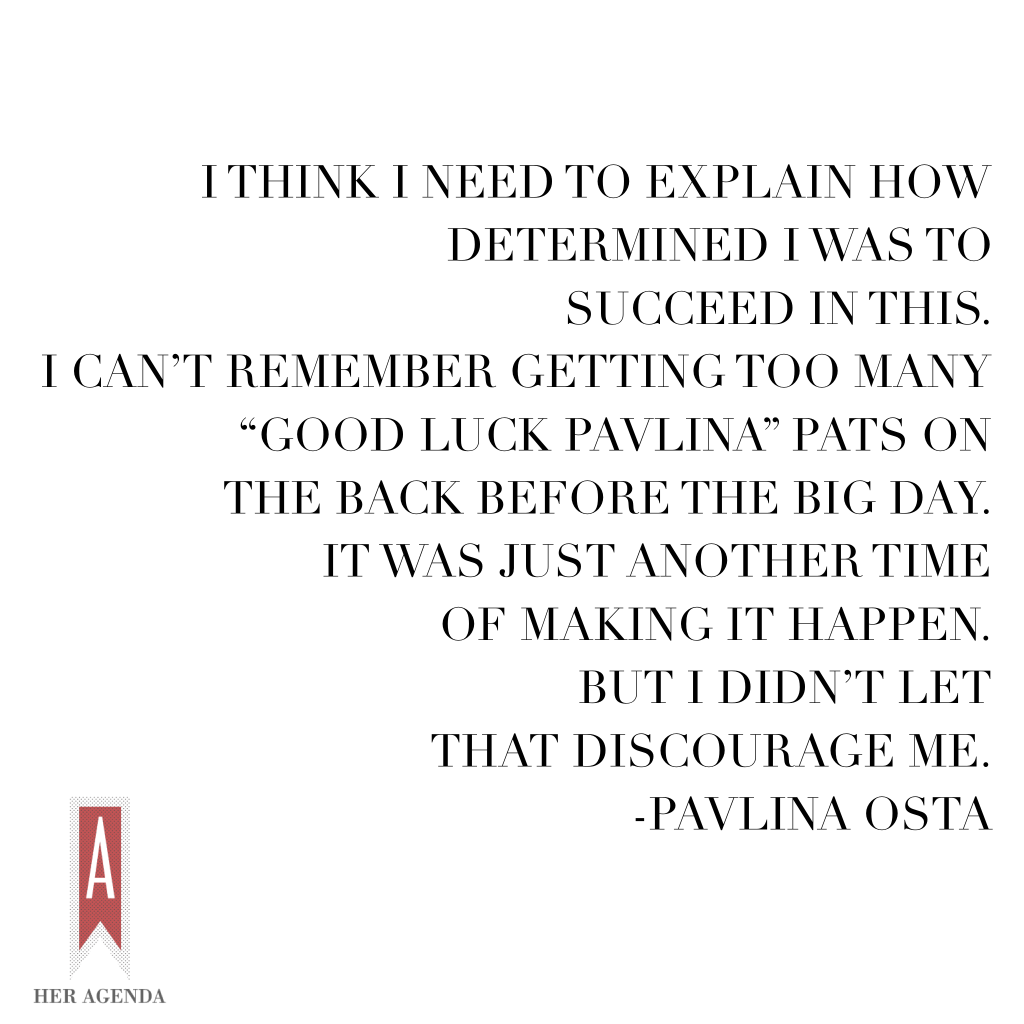 Article continues below advertisement
"Ready to stop Pavlina? We have a Florida Thunderstorm coming through and it's looking pretty nasty".
Did I mention we're out front of Wal-Mart and not inside? So the camera crew covers up their equipment and we all hold tight during the thunderstorm. Only a few people came during that time. I was determined to grab them and most were willing to do an interview. Night-time people coming into Wal-Mart are an interesting type of people. I'll leave it at that – the early hours, besides the thunderstorm was "interesting".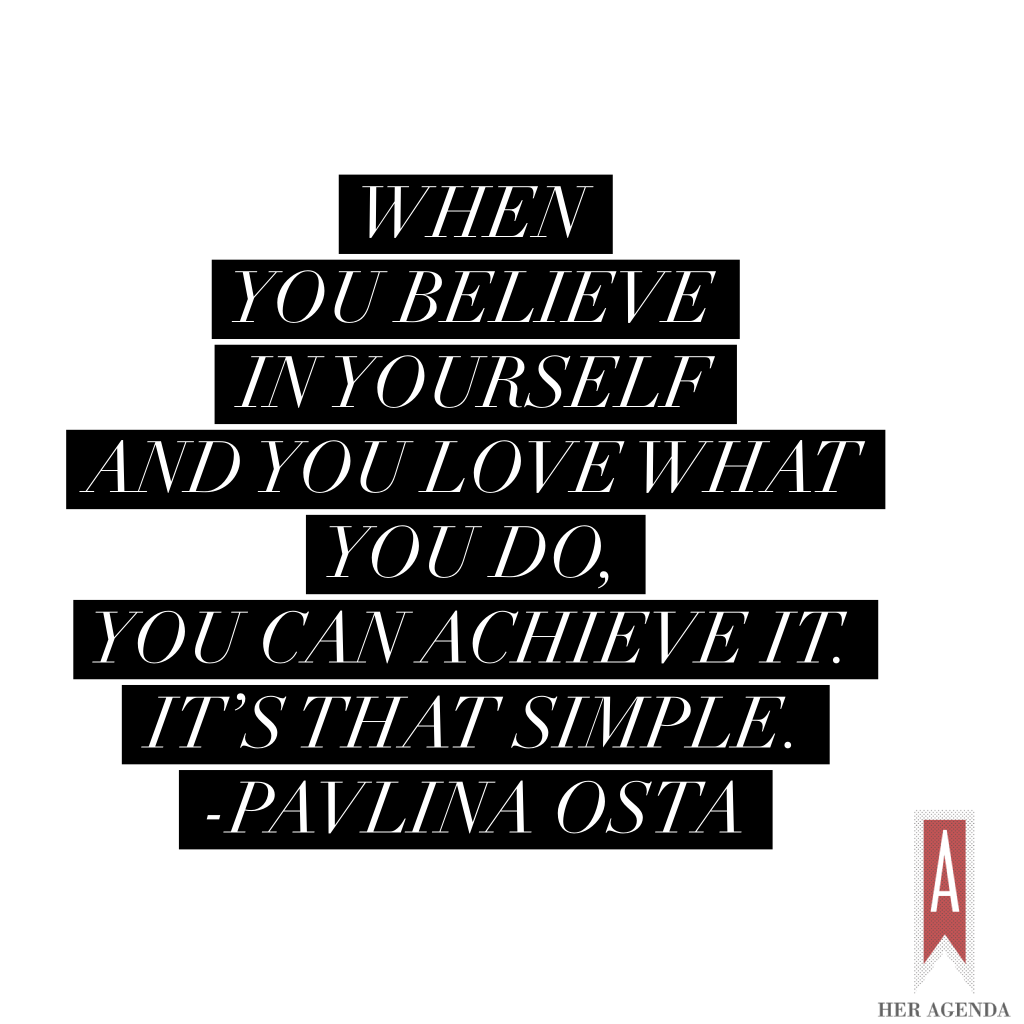 Article continues below advertisement
During the 24 hours, I ate very little and took 2 bathroom breaks. No sleep. As the 24 hours ended, I got ready to prepare my ending speech, that I did it. I wasn't even tired! 24 hours and 347 interviews later- I could have kept going. How? Because when you believe in yourself and you love what you do, you can achieve it. It's that simple.