What It's Like Being A Black White House Reporter In Trump's America, And More 2020 Election Thoughts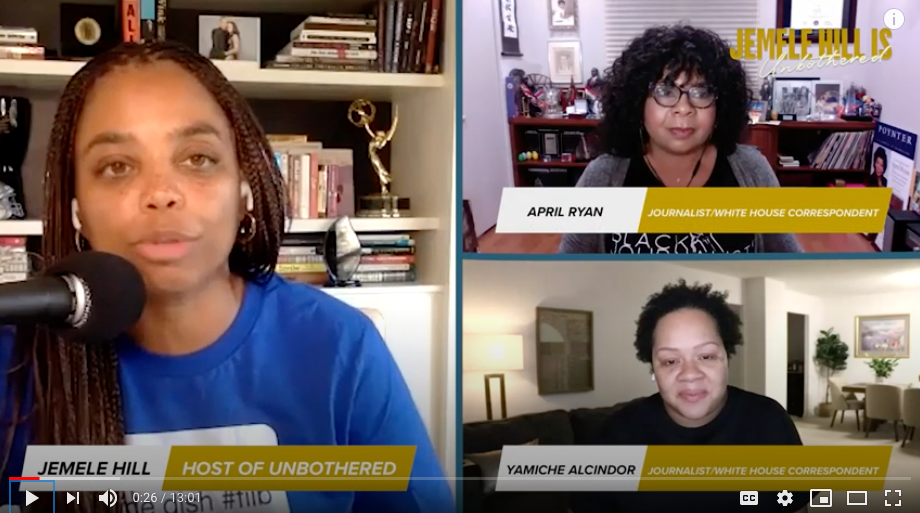 The 2020 Presidential election is likely the most pivotal of our lifetime. The fate of equal pay, women's rights, healthcare, immigrant's rights, and basic human rights, are at stake on this ballot. We have watched debates, listened to interviews, read multi-page documents filled with political jargon in preparation for this moment.
White House correspondents Yamiche Alcindor and April Ryan joined Jemele Hill for the latest episode of Spotify's "Jemele Hill is Unbothered." The trio discussed the 2020 election, being a reporter in Trump's America, the biggest challenges for a Biden/Harris administration, and Trump's refusal to leave the White House.
On Being A Black White House Reporter In Trump's America:
April Ryan: I did not sign up for this, but I stand on the shoulders of my late mother, my late father, my ancestors, and my great-great-grandfather Joseph Brown, who was sold on the auction block in Fayetteville, North Carolina; never knowing that his great-great-granddaughter will be standing in front of the President of the United States, asking questions about our people.
Yamiche Alcindor: I honestly think that being Black is a training ground for doing your job under duress. For a long time, I did not realize it. Black people everywhere, when they walk up to me and ask, how can you possibly put up with this? How can you possibly do your job under duress? I say you are probably doing your job under duress. You probably have a supervisor who has told you something about yourself that is not true.
Article continues below advertisement
On The Biggest Challenges For A Biden/Harris Administration: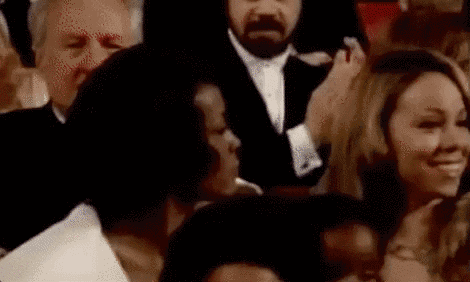 April Ryan: I think his challenge is the Donald Trump mentality. Even if Donald Trump loses, Trumpism can, and will, remain for a long time; it is not going to be beaten down. It is not going anywhere. The question for me is, how does Joe Biden handle that? How does he bring the forgotten man into this umbrella? They are going to come begrudgingly if they even come. How do you do that? That is his biggest challenge right now. The mindset and the thought of Trumpism.
Yamiche Alcindor: Can Joe Biden convince people that the fear that President Trump has drummed into people all over this country is unfounded? President Trump has convinced a lot of Americans that Democrats are socialists, that there are people who want to take away their rights, that there are people who want to take away their neighborhoods, that they want to abolish the suburbs. There is also the idea that there are people, especially, I will say, in some areas of this country, white people in particular, who are scared of diversity, who are scared of a changing country, and it is a country that is undoubtedly changing.
Article continues below advertisement
On Trump Accepting The Election Results: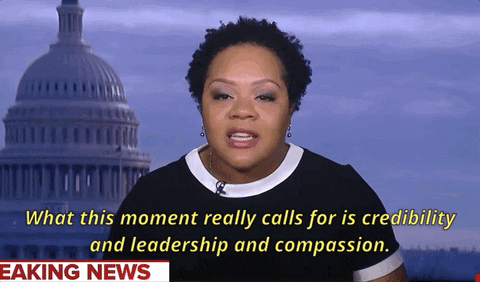 Yamiche Alcindor: Well, The President has been clear that he feels like if he [isn't re-elected] that the election is rigged. He has been clear that he wants to put a Supreme Court Justice on the Supreme court to rule in his favor if there is an election challenge. President Trump is thinking of the Supreme Court as his backup plan. Again, objective, not just opinion. In some ways, it is going to be interesting to see what happens on election day and the days, and possibly weeks and months after.
I think that President Trump, if it is a blowout and there is nothing to challenge and he can't physically ask for a recount, then Republicans probably will not say we need to get a recount, even if it's not something that can statistically happen, but who knows? I think Republicans, the line they have drawn, including Mitch McConnell, has been this peaceful transfer of power. When the President said that he wouldn't commit to one, Mitch McConnell and a host of other Republicans said that's the way America works. When it comes to a peaceful transfer of power, we expect that to happen no matter who wins.
Article continues below advertisement
April Ryan: Jemele, I love Yamiche. She's so cerebral. This is a reality show Yamiche, come on! I have to help you understand this man is not logical. He has already said that he is going to watch, and if he doesn't like it, he's going to white knuckle, no orange knuckle, the resolute desk. But let me say this, on January 20th, when there is a split-screen of Joe Biden taking the oath of office and the troops going in, or whatever happens on the other side because Donald Trump is not going to go to the swearing-in ceremony, [because] we know this man. He's very theatrical. So what's gonna happen is he's not gonna leave. I talked to Bill Clinton, Bill Clinton said, "yeah, he's going to sandbag the place." He's going to sandbag the White House; Bill Clinton said this on my Instagram live. He had me laughing. Hillary Clinton said, "yeah and I told Joe Biden not to concede." This is going to be a reality show to the tenth degree. I talked to Eric Holder last week, former US attorney general. I said, "what's going to happen?" He said, "look, it's not going to be any drama." He said because the peaceful transfer of power will happen. He said, once Joe Biden, if he is elected president on January 20th, all of the codes go to Joe Biden. Trump can't hold on to that. If you're staying in the White House, troops just get them out. Joe Biden will officially be president.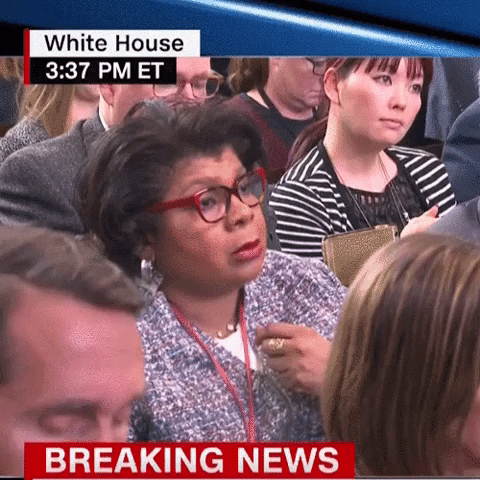 Article continues below advertisement
What can you do to ensure that we, as a society, continue on a path to equality? Encourage those around you to vote on November 3rd and beyond. Vote in your local elections. Talk to your friends and family who are not into politics. Ask them what they need, and lead them to candidates with those ideologies. Communicate your needs to elected officials and hold them accountable. Together, we can win.
Listen to the full episode below: