How To Mix The Hottest Runway Trends Into Your Workwear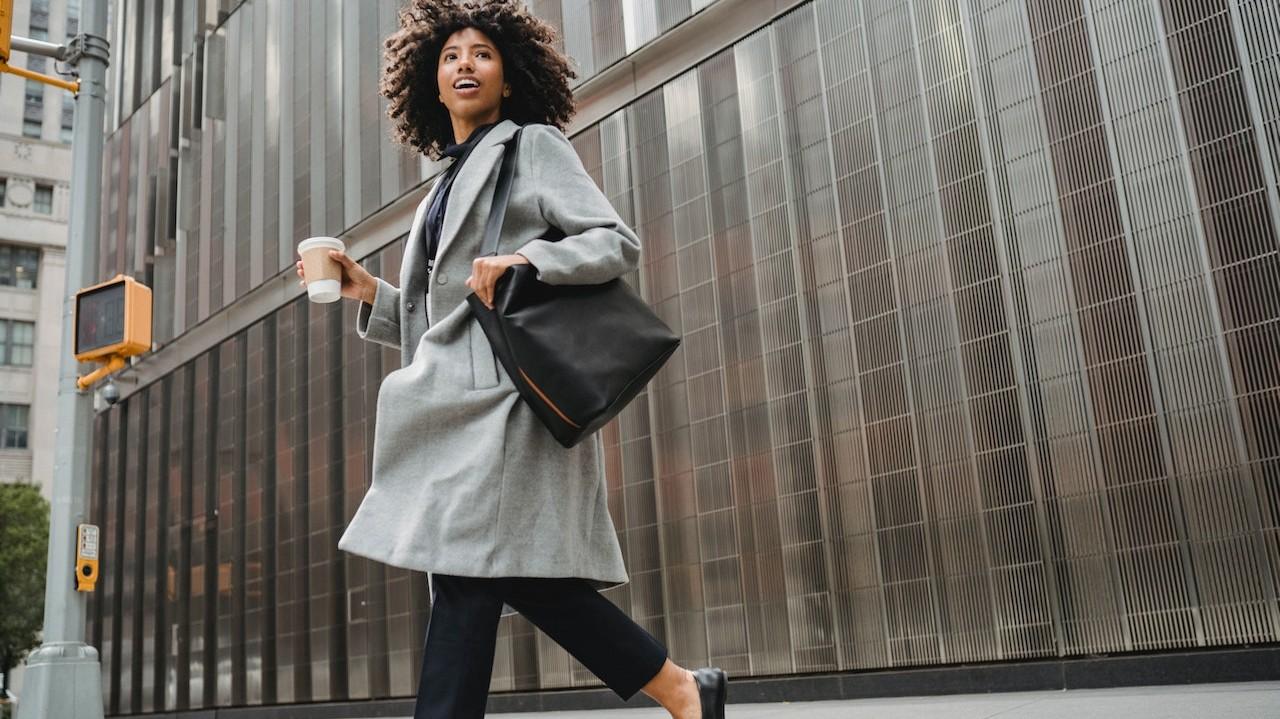 As the fashion world has changed, the tops have gotten tighter, the skirts have gotten shorter, and the colors have gone highlighter bright.
Even after strolling through department stores looking for cute clothes, I'm going into the fall with no professional or modest clothing. My friend complains consistently of never being able to find a simple but cute top for work.
"Everything is cropped," she often complains while shopping at our neighborhood H&M.
But just because the recent fashion trends have pointed to tube tops and platform heels, doesn't mean that you can't incorporate the trends into your everyday style or workwear.
Here are five popular fashion trends that you can style to wear at work in a way that is more office-appropriate, as shown by some of fashion's biggest influencers:
Cropped Tops
A trend that has not died down in the past few years is cropped tops, and they're almost easier to find today than a full-length top.
Just four year ago, Elite Daily wrote an article specifically tailored toward women who were tired of the crop top and were seeking full-length clothes again. Since it was published, the popularity of crop tops has not died down, showing up on the runways of fashion weeks around the world. Vogue, Hello Magazine, and even Financial Times have all referenced crop tops as a summer fashion staple.
The issue with crop tops is that they are not traditionally considered "professional" workwear. It is still generally frowned upon to expose your midriff at your desk job.
Lucky for us, Jenee, fashion influencer and founder of HighLowLuxxe, shows via her IG, how you can dress a crop top up for work or a more modest, chic look. Pairing the cropped shirt with a high-waisted bottom exposes less skin. In the look above, she also opted for a classic button up, which is always a safe choice for a work outfit.
Article continues below advertisement
Super Brights
When you think of dressing for the office, you might think of neutral tones like white, black, and navy.
You might shy away from wearing a highlighter-level hue in the workplace because it doesn't fit traditional beliefs about professionalism, but color can be fun and exciting. A study done by The University of Texas found that colors like gray, beige, and white induced feelings of sadness and depression, especially in women. So not only is color exciting, but it can also make you more generally satisfied.
If you're concerned about wearing a bright color to work, have no fear. Style blogger Blair Eadie Bee displays how you can incorporate bright hues into an outfit and still make it look professional. In her neon pants and button-down top, she looks like she is about to go to the most fun day-job ever. Layer a sweater and coat (if it's actually cold where you are) and you've got a winning look.
Article continues below advertisement
Corset Tops
While we may not be in the Victorian era anymore, we are certainly interested in its fashion. Another trend that's been all over the fashion world recently is corset tops.
Corsets were classically made to enhance the bust and cinch the waist, but some modern corset tops have relaxed a bit, with less stringent measures to achieve an hourglass look. The modern corset features construction in the waist, but it does not rely on lacing up the back or having uncomfortable rods protruding out of the side.
Corset-style dresses are a great workwear option, as we can see on fashion influencer Asiyami Gold, above. She shows us how corseted tops do not have to be super revealing or uncomfortable.
Funky Prints
Who said clothes can't be daring anymore? Maximalism is dominating the style industry, featuring bright shades and
You may be shy about wearing a groovy printed outfit to work since it draws so much attention, but if you are willing to be the center of attention for one day, consider styling a funky print like fashion blogger Chinyere Chi-Chi Adogu. In the look above, she chose a matching set with a plain black top. You can also try the pants with a neutral jacket or the jacket with neutral pants.
Article continues below advertisement
Cut Outs
Casual Fridays, anyone? One of the biggest fashion trends has been cut-outs and they can be anywhere, whether it's on your top, your skirt, or your dress. Fashion platform Who What Wear descries cut-outs as a big 2022 fashion trend, displaying various styles of tops and dresses with cut-outs.
If you're going to wear an outfit that intentionally has holes in it, you have to play it smart. You do not want the holes to be in the wrong places. Lifestyle influencer Christina Kwarteng shows us how to wear a casual cut-out top that keeps it modest and she looks endlessly chic doing so. Add a blazer and you're good to go.
Since all of us have different style preferences, bodies, and levels of comfort, following fashion trends can be really hard sometimes. What is popular in the fashion world may not always be easy to pull off, especially when it comes to professional environments. No matter what your level of comfort or where you work, there is a way to incorporate some of the popular fashion trends into your everyday life.
The next time you consider searching for the same white button down in the department store, consider trying something new and trendy, because fashion is a participatory activity that should engage everyone, everywhere.