Nafessa Williams Talks Cast Chemistry On Whitney Houston Film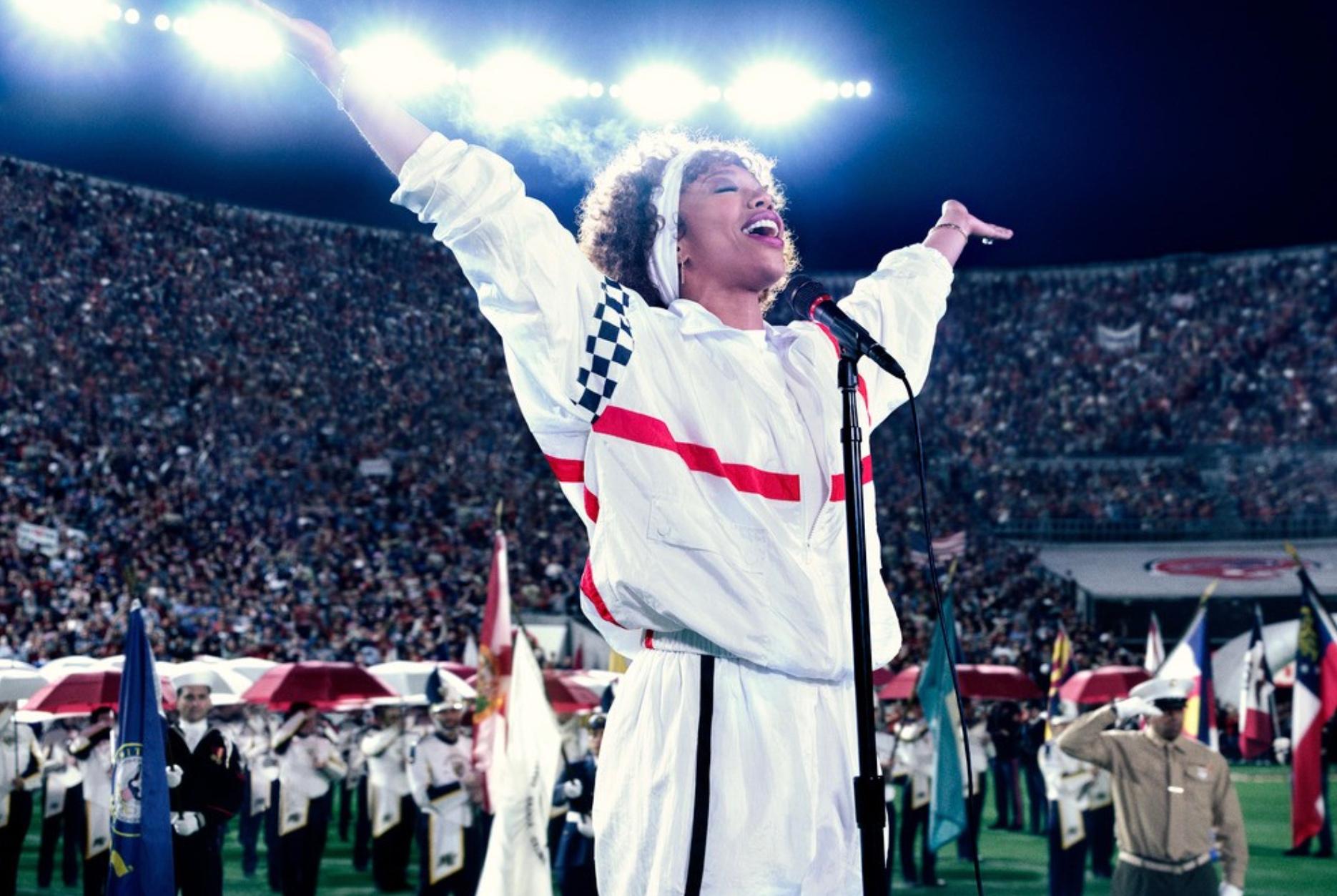 Whitney Houston: I Wanna Dance With Somebody is the first-ever telling of Houston's story to be officially sanctioned by her family. The film hits theaters December 23 and stars Naomi Ackie as the chart-topping vocalist, showcasing her rise to fame, career triumphs and trials, and untimely death.
Ackie is known for playing the warrior Jannah in "Star Wars: The Rise of Skywalker," and she won a BAFTA for her performance in the television dark comedy series The End of the F***ing World.
Nafessa Williams (Black Lightening) stars alongside Ackie as Houston's trusted friend and confidant, Robyn Crawford. Crawford became Houston's assistant and, later, her creative director. Williams insists her chemistry with Ackie was instantly undeniable, as far back as the pair's initial Zoom audition peak pandemic.
"Not to toot my own horn but I felt it. I was waiting for them to call me because I had never had instant chemistry, especially over Zoom, with another actor as I had with Naomi. I was like, 'There can't be anybody else that has this chemistry with her,' because it just felt magical. It felt easy. It felt effortless. I felt her and ["Whitney Houston: I Wanna Dance With Somebody" director Kasi Lemmons] cheering me on in my last audition so I was waiting for them to call me. You kind of feel it when you feel it," Williams said.
Article continues below advertisement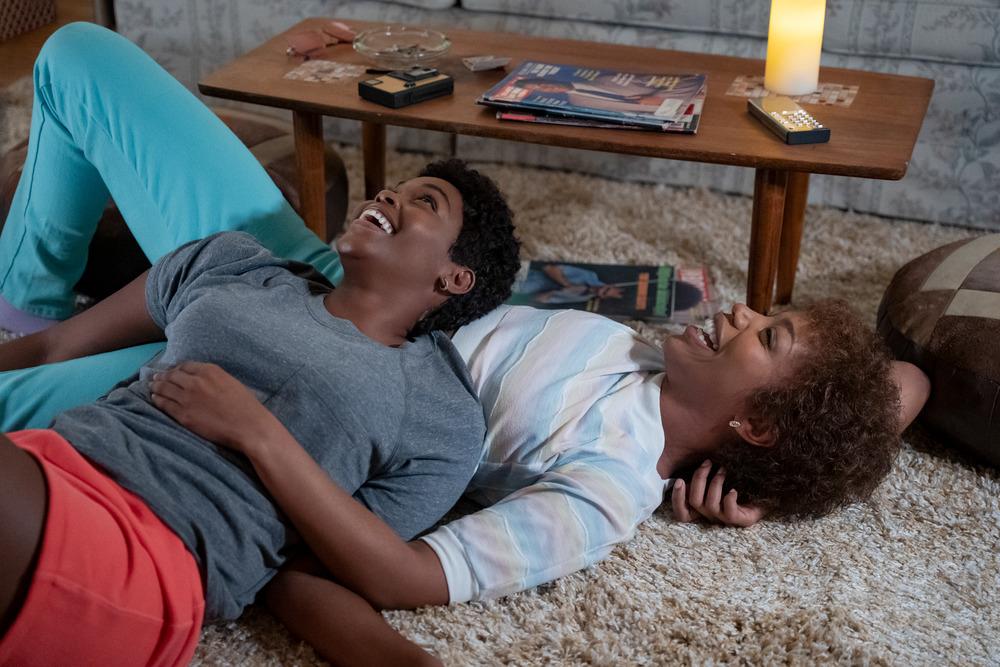 Williams attributes the instant connection to the fact that she and Ackie share astrological sun signs with the real-life Houston and Crawford. Houston and Ackie are leos while Crawford and Williams are sagittarius. Ackie and Williams committed themselves to capturing the complexity of the semi-controversial friendship. The Sony title unabashedly explores the romantic and platonic elements of their relationship.
Article continues below advertisement
"I would describe the on-screen depiction of their relationship as love. That was the foundation. They truly loved each other," Williams said. "I was happy to get to the truth of their relationship. We've all heard things, but nobody really knew so I was excited to get to the truth. I was excited to tell a different story of Whitney. I know some people are like 'oh another movie', but this is different. I repeat that as much as possible so that people understand they're coming to see a different movie. It is essentially a love story between [Whitney and Robyn] with a side that we haven't seen and obviously a beautiful celebration of Whitney's life and legacy."
Director Kasi Lemmons celebrates Houston's legacy by crafting the Grammy winner's inner world from a raw, authentic lens from her battle with addiction to her internal and external struggles with sexuality to familial betrayal to her complex relationships with key figures like Bobby Brown, Clive Davis, and Jermaine Jackson. Throughout the film, Houston's music serves as a nostalgic roadmap to navigate her major life moments while simultaneously revealing what truly was going on behind the music.
Article continues below advertisement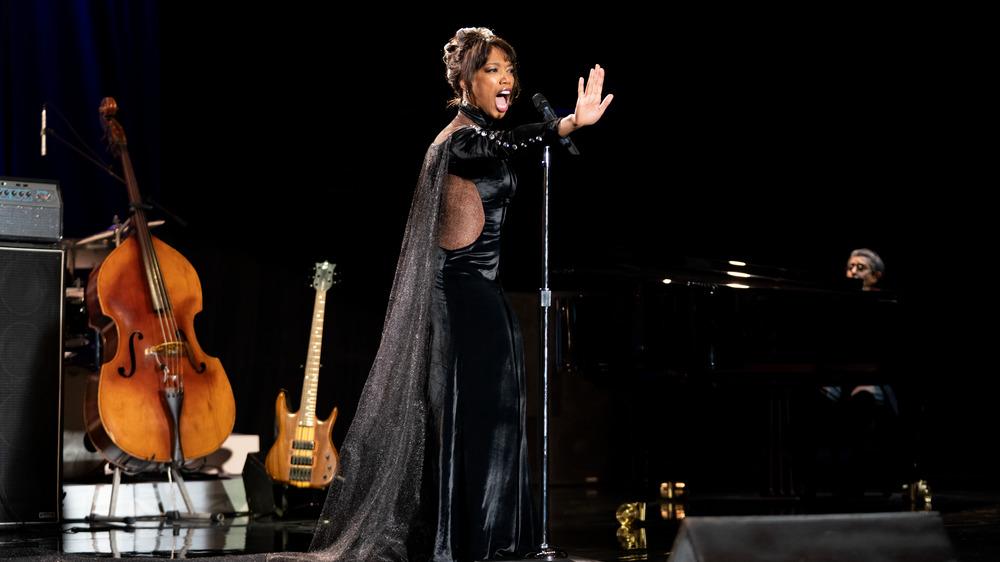 The film's vocal performances are all Whitney, with Ackie lip-syncing. As Clive Davis told USA Today, "We were very impressed that Whitney's persona was being captured. The [singing] voice, of course, will be Whitney's. When it came to Whitney, we just didn't think anyone could capture her vocal genius, so it will be the Whitney voice in the film."
Houston is adored by millions across the globe who are fiercely protective of her legacy, so using Whitney's vocals was a wise choice. Ackie's lip-synching and embodiment of Whitney's trademark stage presence and physicality bring the reenactments of her iconic performances to life.
"Reimagining these moments was my favorite part of all of it, especially the performances. I was like a fan. Somedays, watching Naomi, I would cry because I was like 'Whitney is standing here'. You can feel her essence and her spirit on set, and it just felt inviting, and it felt so good," Williams said.
Whitney Houston: I Wanna Dance with Somebody arrives in theaters December 23.