Who Is Acclaimed Word War II Photographer Gerda Taro?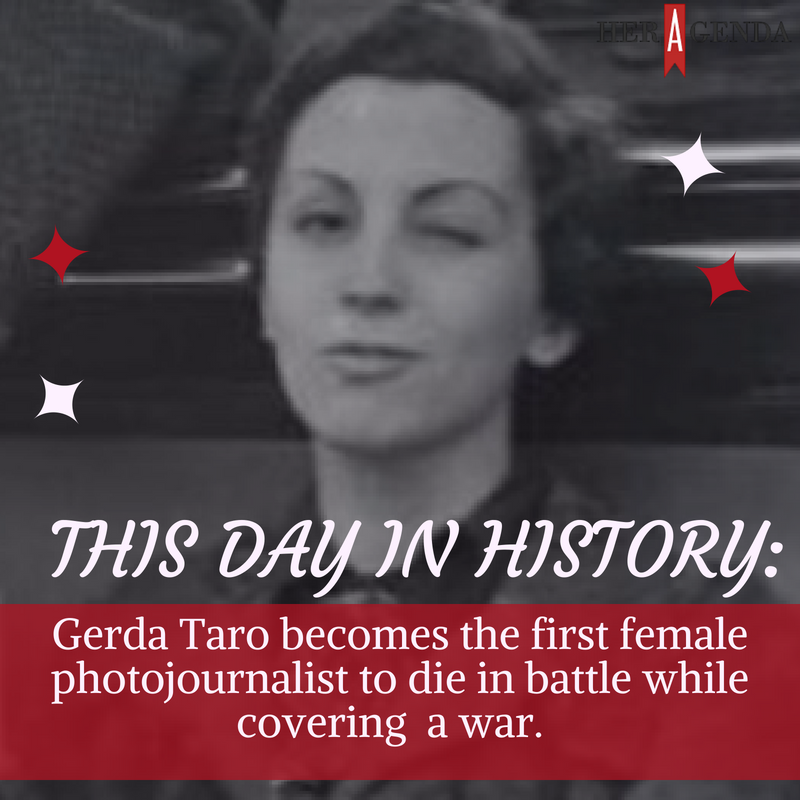 Have you ever wished your life was like a movie? For wartime photographer, Gerda Taro, it was.
From fighting against oppressive governments to her spicy romance with photographer Robert Capa, Gerda's life has all the elements of a modern blockbuster.
Born August 1st, 1910 in Stuttgart, Germany – a country on the verge of race war and fascism – and having died on July, 26, 1937 in an entirely separate country still plagued by fascism and war, Taro's life was a whirlwind of drama and activism.
To celebrate what would've been the 108th birthday of Taro, here are five facts about the often overlooked photographer.
She Was Forced To Flee Her Native Country
In late 1920's Germany, tensions within the country were soaring. You were either a supporter of the Nazi regime, or you were unwelcome. Taro, born Jewish, was obviously not a supporter of the movement aimed at killings of thousands of people in her religion. Her innately strong leftist's beliefs and bold progressive stances led to her path into activism, which even involved her arrest in 1933 for protesting against the Nazi's.
Taro and her whole family were forced to leave Germany. Unlike her parents and siblings who chose to emigrate to countries like Palestine and England, Taro decided to move to Paris, alone.
Paris Brought Her True Love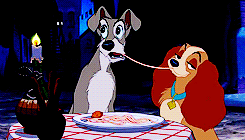 Article continues below advertisement
Taro wasn't alone in Paris for long. Keeping true to the cinematic narrative her life would continue to follow, she found love interest, Robert Capa. His story for being in Paris reflected her own – a Jewish man forced to leave his home in Hungary because of ever-heightening anti-semitism. Both bonded over having mutual activist experiences in their home countries that threatened their safety. However, neither were deterred from their calling Paris, and found in each other a partner with whom they could continue their fight for justice.
While surely a complimentary lover for Taro and someone with whom she would have many adventures, Capa's biggest contribution to Taro was introducing her to her first true love – photography. Capo was a seasoned photographer who taught Taro the fundamentals of camera work and helped her become employed with a real photography agency. When he was sent to photograph the war in Spain, she would follow. Together, they would take some of the rawest, bravest images of their time, and earn themselves a name in history.
Capo Is Also The Reason Taro Never Got the Fame She Deserved
Article continues below advertisement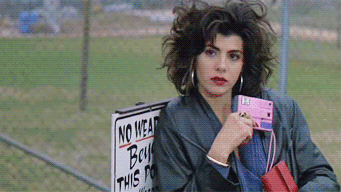 Since they worked as partners, Taro and Capa agreed to share the byline CAPA for both their works. As one of only a handful of women reporters, it's not hard to imagine that the decision was influenced by the time's notions about gender. The ambiguous byline may've served as a way of protecting the legitimacy of Taro's work. Ultimately, it caused an unknown number of photographs to be attributed to Robert Capa.
In both life and death, he was thought to be the artist behind many of her photographs, in a fashion not as disturbing as the plot of Big Eyes, but eerily reminiscent of it. Taro would remain in her husband's shadow for years to come.
Article continues below advertisement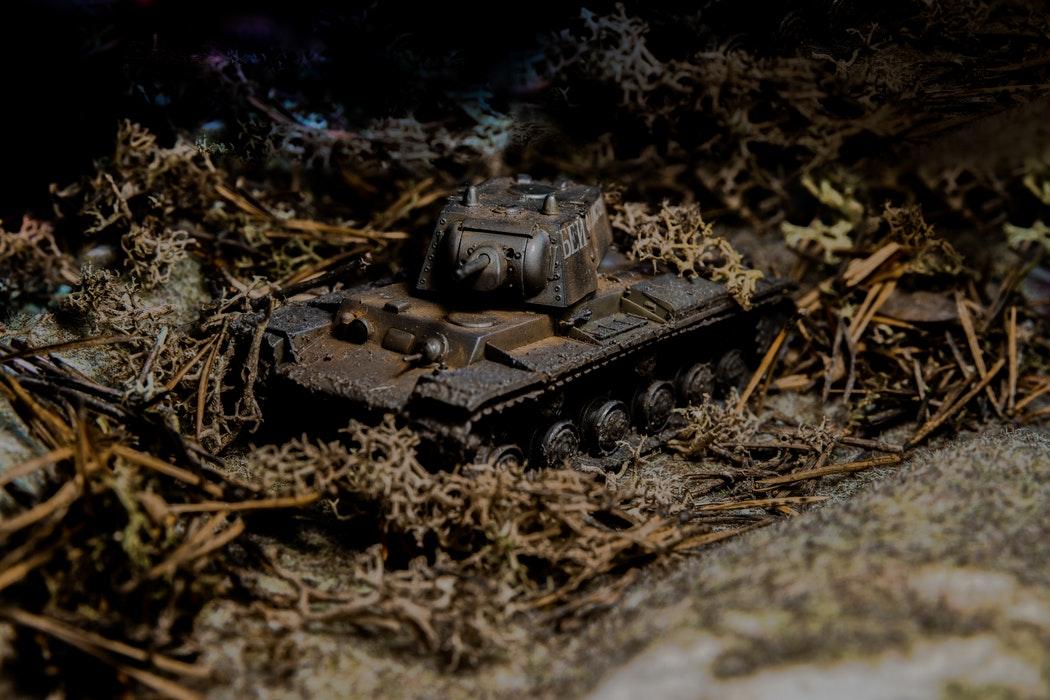 On the day of her death, Taro died happy because she was doing what she loved. She and her friend, Ted Allan, a journalist, were in the middle of a battle scene, trapped in a hole, with rocks falling on either side of them. This was the environment Taro thrived in, the place where she took her rawest photographs. With chaos all around her, she continued snapping pictures. Allan tried to protect her by using her camera as a block against the concaving hole and bullet shells around them. They succeeded, she took what she felt were "fantastic" photographs. She was so ecstatic, she decreed that they were to have a "party" to celebrate. In their enthusiasm, they jumped onboard a car of wounded soldiers. They didn't anticipate a tank to come crashing into the car, hurting Allan and fatally wounding Taro.
Article continues below advertisement
70 Years After Her Death She Gains Credit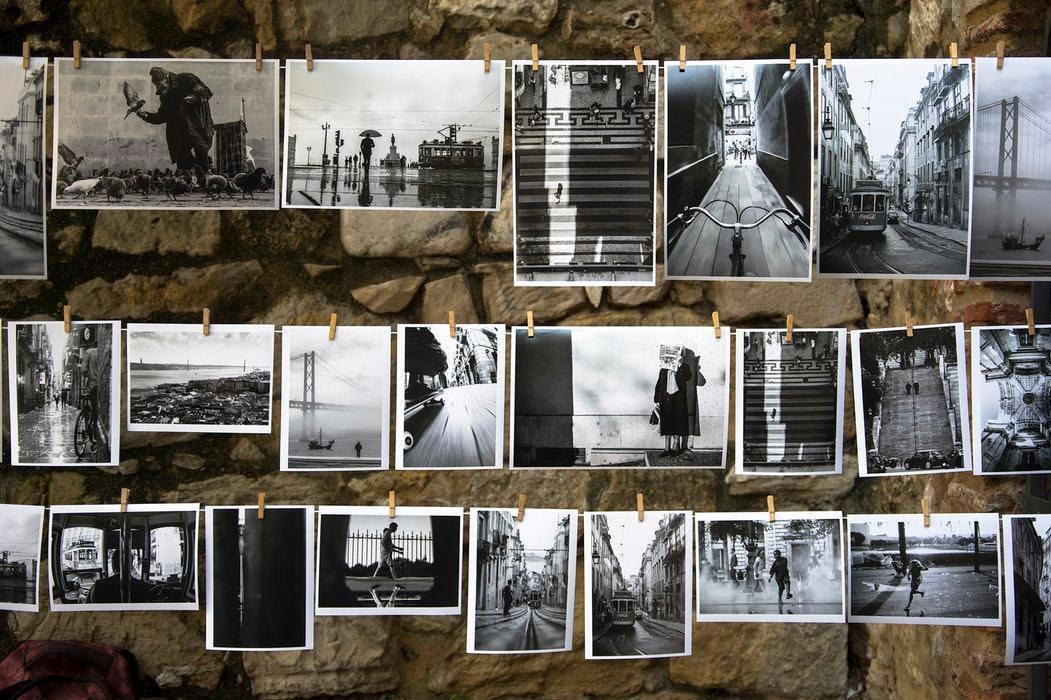 Article continues below advertisement
In 2007, the International Photography Center in Manhattan held the largest ever exhibition of Taro's work. For the first time, photography fans and historians alike could come to a place solely focused on Taro's legacy as an artist, and not a partner to Robert Capa. The associate curator, Kristen Lubben, of the show said the exhibit aimed to right history, and put the talented woman in the spotlight she always deserved. Stylistically, Lubben, says the work of the two is very different. Taro's work is much more "posed." This and other key differences can be used in differentiating their work and giving credit where credit is due.
Around a year after the exhibition, over 4,000 photos are discovered that were taken by Robert Capa, Gerda Taro & their friend, war photographer, David Seymour. The newly uncovered photos didn't solve the mystery of which photos were Taro's and which were Capa's, but provided historians with a baseline for understanding how they could discern their photos in the future.
For Taro, and all the brave, forgotten women of her time, recognition is not always imminent. Though unremembered and unnamed, the work they did has paved the way for future generations of women. For that, we mouth "thank you" to the universe and hope we can be the generation who gets attributions right.