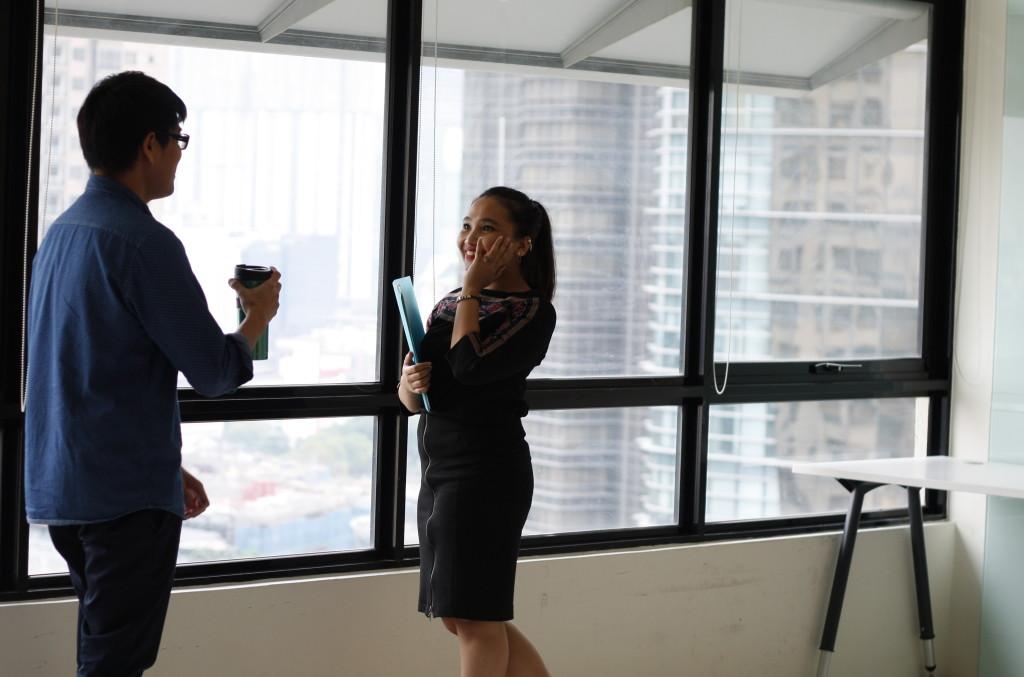 Why Women Should Never Turn Down An Opportunity To Speak
By
Women 2.0
Jul. 6 2017, Published 3:00 a.m. ET
I recently attended a renewable energy conference in San Francisco, where over lunch a woman introduced me to her male colleague and told me I would be seeing him on a panel that afternoon instead of her. She went on to reveal that the organizers had asked her to speak, but she gave away the opportunity, even though she's the head of her department and could easily talk circles around others in her field. She rationalized her decision by saying, "He just knows so much more about this than I do."
Several times over the past few years I've seen women pass up speaking opportunities like this despite conference organizers' efforts to include more female speakers in their programming. No doubt many women have good reasons for staying away from the podium. But I contend that women do not have the luxury to decline speaking. In the end, if you don't lead others, you'll never fuel someone else's fire to lead.
 Inspire Your Sisters
Speaking engagements are an important part of expanding female leadership and the possibilities for future generations of women. Every time one of us gets on stage, we inspire all the women in the room to do the same. When our voices are heard from the podium, we provide a much-needed perspective for our industry colleagues, making them think in new and different ways. When we don't choose to share our voices with an audience, we might as well not have voices at all.
If we want women to have access to the same opportunities as men, we have to be willing to give up a lot. And though it isn't fair, that means we may have to work harder than men do to get to conferences and lead and inspire.
Article continues below advertisement
The Challenge
Part of becoming a leader is caring about yourself enough to know that a speaking opportunity warrants delegating some tasks to others to ensure you have the time and space to do your work. Instead of passing on speaking opportunities or deferring to our male counterparts, I suggest that we do better at pursuing and engaging in speaking opportunities. In practical terms, we may have to get help to do that by asking husbands, family members, friends and co-workers to shoulder some of work and home responsibilities for a few days.

Article continues below advertisement
In the coming year, I challenge you to move speaking further up your priority list. Find practical ways to help you be a leader, like hiring someone to help you on your panel presentation or asking relatives for help with childcare.
You're Not Alone
Leading and speaking professionally is hard for many women. So, if it's hard for you, be real. If it took two babysitters, a mother-in-law, and a personal assistant to get you to a speaking engagement, then weave that anecdote into your presentation, if appropriate. It's okay to acknowledge the difficulties and still show up to share your vision and your words with your colleagues. Without your voice, future generations miss out on the opportunity to learn from your voyage. Don't let that happen.