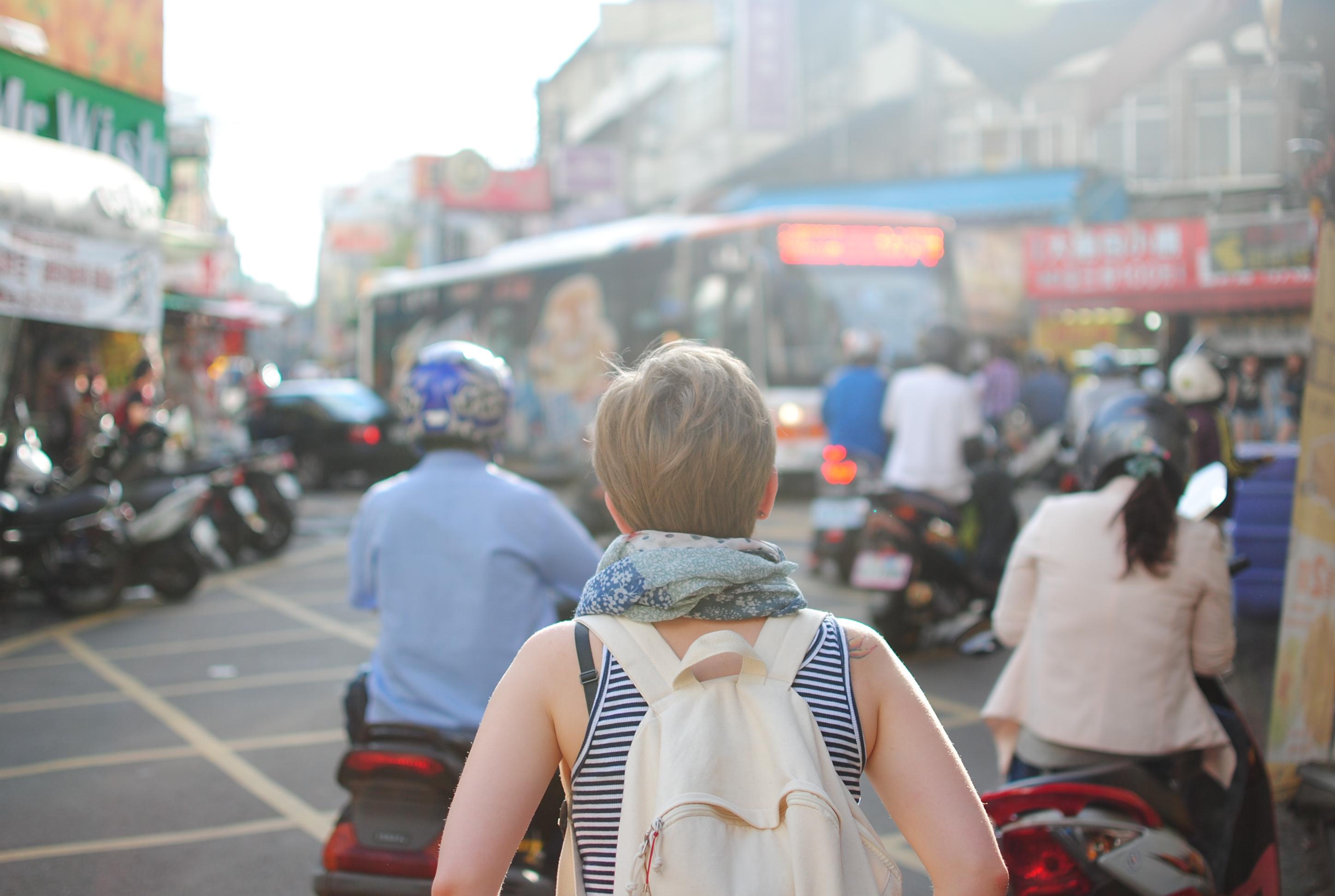 How To Achieve Financial Independence While Traveling The World
By
The Single Wives Club
Apr. 19 2017, Published 3:00 a.m. ET
Kicking off the Woman on the Move: Virtual Panel Series speaking on location independence was none other than Amirah Cook of the duo Cool Young History! Amirah, who was the first featured speaker of the series, has been traveling the world for over 4 years with her husband, Jarrell Cook. They've traveled together to approximately 30 countries and 4 continents and are now living a location independent lifestyle in Bangkok, Thailand. I know what you're thinking, there's no way a young millennial couple from Ohio is traveling all over the world and crushing their dreams together but they are!
5 Ways to Achieve Location Independence:
1. Blogging
Everywhere you go everyone is telling you the importance of blogging. Why? It's pretty plain and simple; it's a great passive way of making money. You share what you know and do it in a way to engage and build followers and to market upcoming and existing products. In her presentation, Amirah shared how blogging has opened doors for Cool Young History. They have over 7.5K followers and have been featured in publications from xonecole, Jet Magazine, and more through sharing their journey on their blog.
2. Affiliate Marketing
Article continues below advertisement
While learning about ways to generate savings and funds through affiliate marketing, Amirah plugged in her Airbnb link on coupon sites. From this strategic move, she generated $10K in referral credits that allowed her and her husband to travel through many European countries and Morocco for virtually free! Additionally, she has many different affiliate links plugged into her site that allow her to create passive income.
3. Creating Products & Services
Have you ever created an eBook? If not, then you're missing out on a quick and simple way of creating passive income. While in France, Amirah and I were discussing some of our goals and she shared several resources with me. After doing more research, I wrote an article called 'Everyone Should Write an eBook'. Amirah referenced in her presentation that she's seen me leverage the power of creating a digital guide to build my brand and create another stream of income. It's amazing to think that Cool Young History was just in the beginning stages at that time. Now there are several eCourses available such as the Dual eCourse: Passport to Passive Income & Lightbulb Effect.
Article continues below advertisement
4. Freelancing
You will probably never hear the end of freelancing. Now it's easier than ever to sign up on different platforms and use your skills as a freelancer. Think about what you're always complimented on or what comes naturally to you and figure out a way to package it to generate another stream of income. Whether it's writing resumes, blogging, editing or graphic design; there's a platform for you to showcase your talent and work remotely.
5. Reselling
While in Asia, Amirah created a custom snack box for followers that wanted to have a taste of exotic snacks abroad. She literally grabbed her favorite snacks (curated a box) and made a profit. With her access to amazing crafts, she started selling silk scarves while in Cambodia.