10 Women Directed TV Shows And Movies To Look Forward To In 2021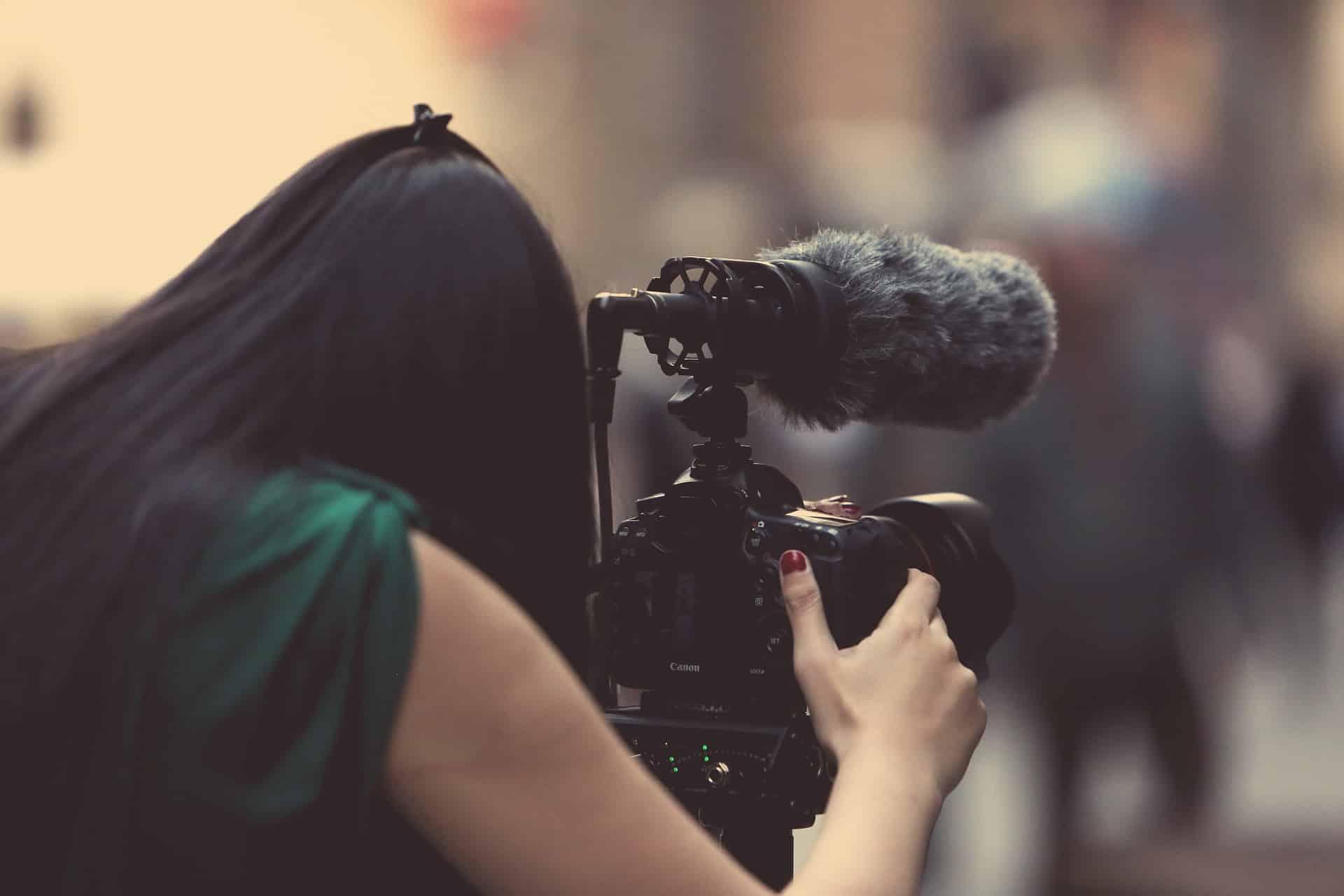 Though COVID-19 put a halt on several productions in the year of 2020, there are some women that refuse to be slowed down. In fact, more women are sitting in the director's chair and breaking through stereotypes, than ever before.
As revealed by The Center For The Study Of Women In Television And Film, the number of women directors rose from 15% in the years of 2018 and 2019, to 32% in 2019 and 2020, that's a 17% increase. With productions starting to pick back up around the country, here are 5 women-directed television shows and 5 movies that we can't wait to see in 2021.
1. Kate Herron Directing Loki
The long-awaited new Disney Plus and Marvel Studios television series, Loki, will be airing in 2021 with Kate Herron directing the full 6-episode series. Loki explores more of the God of Mischief in the Marvel Universe. Herron has a long list of directing credits under her belt. Herron concluded 2019 directing four episodes of Sex Education, and an episode of Daybreak.
2. Elisabeth Moss directing in The Handmaid's Tale Season 4
With the fourth season of Hulu's The Handmaid's Tale, actress Elisabeth Moss steps behind the camera and into her director's chair. Moss is set to make her debut as a director in 2021 as she directs three episodes of the award-winning series, in addition to acting in the show.
Article continues below advertisement
3. Ava DuVernay Directing Colin In Black And White
Who else is more fit to direct the upcoming Netflix series Colin In Black And White than Ava DuVernay? Duvernay is the highest-grossing black woman director in American box office history. Colin In Black And White is a series portraying Colin Kaepernick's' high school experience, and DuVerny will be directing the series that is set to come in 2021.
Article continues below advertisement
4. Beth McCarthy-Miller Directing In Call Me Kat
Beth McCarthy-Miller directs the pilot of the new television series Call Me Kat, which airs on Fox in 2021. McCarthy-Miller serves as one of the executive producers, beside the lead actress, Mayim Bialik. This show adds on to her 165 credit-long list for her directing career.
5. DeMane Davis and Maja Vrvilo Directing in Clarice
The upcoming CBS series Clarice starts airing in Febuary of 2021. Clarice is a sequel to the 1991 Oscar Winning film, Silence of the Lambs. Clarice will feature episodes directed by thriller director DeMane Davis alongside drama director Maja Vrvilo. This adds to the 10 projects that Davis has directed including episodes of How To Get Away With Murder, You, and Station 19. Similarly, Vrvilo continues to add to the 22 projects she has directed with productions such as Star Trek: Discovery, MacGyver, and Hawaii Five-0.
Article continues below advertisement
6. Nia DaCosta Directing Candyman
Fall of 2021 will bring in the horror feature film classic Candyman, directed by none other than Nia DaCosta. The 2021 Candyman is described as a spiritual sequel to the 1992 Candyman film. According DaCosta's IMDb, she is also set to direct Marvels Captain Marvel II that is in the preproduction phase for 2022.
Article continues below advertisement
7. Cate Shortland Directing Black Widow
Disney Plus and Marvel Studios brings back the Black Widow role and Cate Shortland is directing. This Black Widow film explores the past of Black Widow before she joined The Avengers. Shortland has been directing since 1998 with projects like SMILF, The Secret Life of Us, and Bad Cop, Bad Cop. You can see Black Widow on DisneyPlus on May 7th, 2021.
8. Kay Cannon Directing Cinderella
Camila Cabello stars in Fulwell 73 and Columbia Pictures Cinderella, directed by Kay Cannon. Cannon has been a producer on projects like New Girl and 30 Rock, however, this will be the second project that Cannon has directed. Cinderella can be seen in February and will take a modern twist on the original Cinderella story.
Article continues below advertisement
9. Chloé Zhao Directing Eternals
Marvel Studios and Disney Plus will release a new storyline of heroes in the Marvel Universe and Chloé Zhao will be in the directors seat. In November of 2021 Marvels Eternals will premiere on Disney Plus. According to Zhaos IMDb, she has been directing since 2008 despite this being her first ever Marvel film.
10. Lana Wachowski Directing The Matrix 4
Lana Wachowski will be directing the new Matrix installment The Matrix 4. Wachowski wrote and directed the first Matrix film with her sister Lilly Wachowski, however Lana will be the sole director for the fourth film. The Matrix 4 is expected to be out by December 2021, as the year finishes off. This production attaches to Wachowski's 13 project long directing career.