4 Millennial Women Leading In Business And Innovation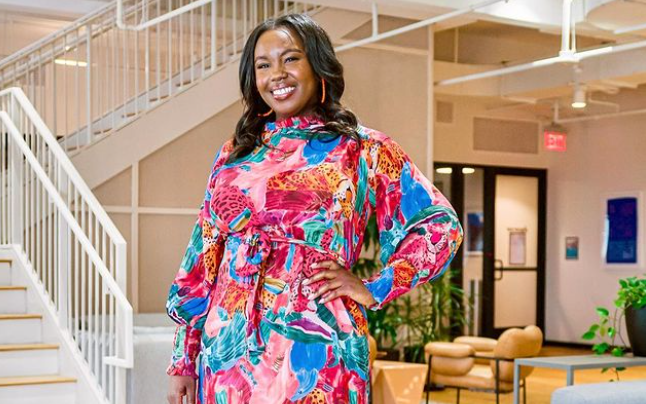 The Association for Talent Development reports that by 2025, millennials will make up nearly 75% of the workforce. More and more millennial women are leading in business and paving the way for others to follow. Meet four women who will inspire you to start your own leadership journey.
Chelsea C. Williams, Founder And CEO, Reimagine Talent Co.
This founder made Fortune's "The Next 1000" list for her work with Reimagine Talent Co. Its mission is "to educate the next-gen workforce and empower conscious organizations to foster inclusive & equitable spaces." They fulfill their mission, according to their website, through custom workforce development, talent development, retention, and diversity, equity and inclusion programs and consulting.
With her firm, according to Fortune, and the major partnerships with leading companies and universities, she is filling a need for better strategies to recruit, engage, and develop diverse talent across generations.
Article continues below advertisement
Gwendolyn Willow Wilson, Comic Book Creator And Writer
According to theThe New York Times, Wilson loved comic books starting in the 5th grade and wanted to join boys playing X-Men on the playground. They said no girls at first, until she pointed out she could play Storm in their make-believe world. While Wilson initially wrote articles and a book, creating graphic novels was her passion.
While the series won the Hugo Award in its first year in publication, it also brought out dialogue about diversifying long-loved characters. It was so successful, she expanded her reach in the comic world of both DC and Marvel, including writing editions of Superman, Wonder Women, Vixen and more. She also published a series called A-Force, the first all-women Marvel superhero squad.
Article continues below advertisement
Chari Cuthbert, Founder And CEO, BYCHARI
Chari Cuthbert's handmade jewelry business BYCHARI went viral when, in 2020, Michelle Obama's stylist purchased a VOTE necklace that the former first lady wore during her speech at the Democratic National Convention. Her revenue reportedly "doubled for the day" right after the speech was aired. Her pieces have been worn by celebrities including Kate Hudson, Rose Huntington-Whiteley, Aimee Song, Chiara Ferragni, and Rocky Barnes.
Danielle Weisberg and Carly Zakin, CEOs of theSkimm
Media platform theSkimm began as a daily email newsletter aimed at empowering millennial women with information about current affairs in a non-partisan way. The Daily Skimm, their cornerstone product, still offers important daily news via in brief, interesting bits. According to Wharton Magazine, Weisberg and Zakin were producers for NBC News when the media industry was being hammered by the recession. They saw the writing on the wall and decided they had to create a different media outlet. The key to their business has always been creating a community and connection.
Engaging, according to reports, 7 million regular subscribers speaks to their success. The platform has evolved into a media empire with newsletters, podcasts, virtual courses, video and audio content creation, and a book. With continuous growth, Weisberg and Zakin have ensured a legacy as media innovators and leaders.