Women-Owned Businesses Are Thriving According To A New Report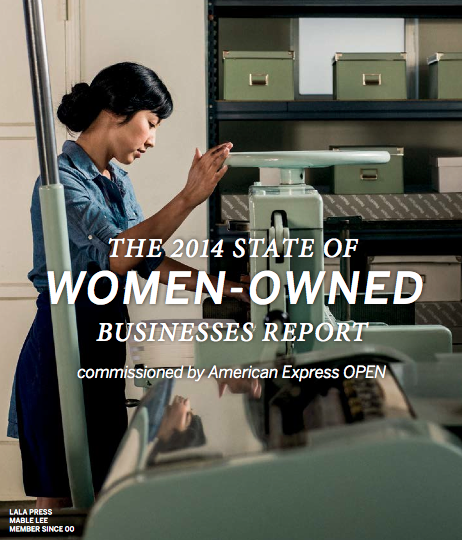 Women all over the nation are revamping the word boss.
As of 2014, 9.1 million women-owned business are thriving in the United States and generating over $1.4 trillion in revenue, according to a recent report on the state of women owned businesses from American Express. Since 2007, about 506 women owned businesses have started per day. That's about 21 new women-owned businesses starting every hour nationwide. Major Metropolitan cities like New York, Los Angles, Chicago, and Miami are topping the charts with collectively housing over one million women-owned firms.
More than ever women are taking on the responsibility of owning businesses in all work industries and breaking records for the most women owned businesses in centuries. Healthcare and social assistance industries which includes doctors, dentist, and residential care provider's make up 52 percent of the U.S. work industry and 16 percent are solely owned by women. Professional and technical industries which include attorneys, accountants, public relations practitioners and human resource specialists have come in a close second with 15 percent of the nation's industry made up of, you guessed it, women-owned businesses.
As if breaking records for gender wasn't enough there have also been records broken for women of color in women-owned businesses. African-American women, Asian American women, and Latina women make up one-third of women-owned businesses, a statistic that has increased every day.
The strides women are making in the work industries are hard to ignore and the number of women-owned businesses are steadily on the rise. With minority women breaking records America hasn't seen before and women becoming CEO's at a higher rate there is no doubt what the future holds for the new stigma of bosses. As 2014 nears it's end for the generations to come the saying may no longer be an "old boy's club" but a "new women's club" as women are emerging as owners and embodying everything it means to be a boss.