Women's History Month: Let's Celebrate The Landmark Wins Of Miss Universe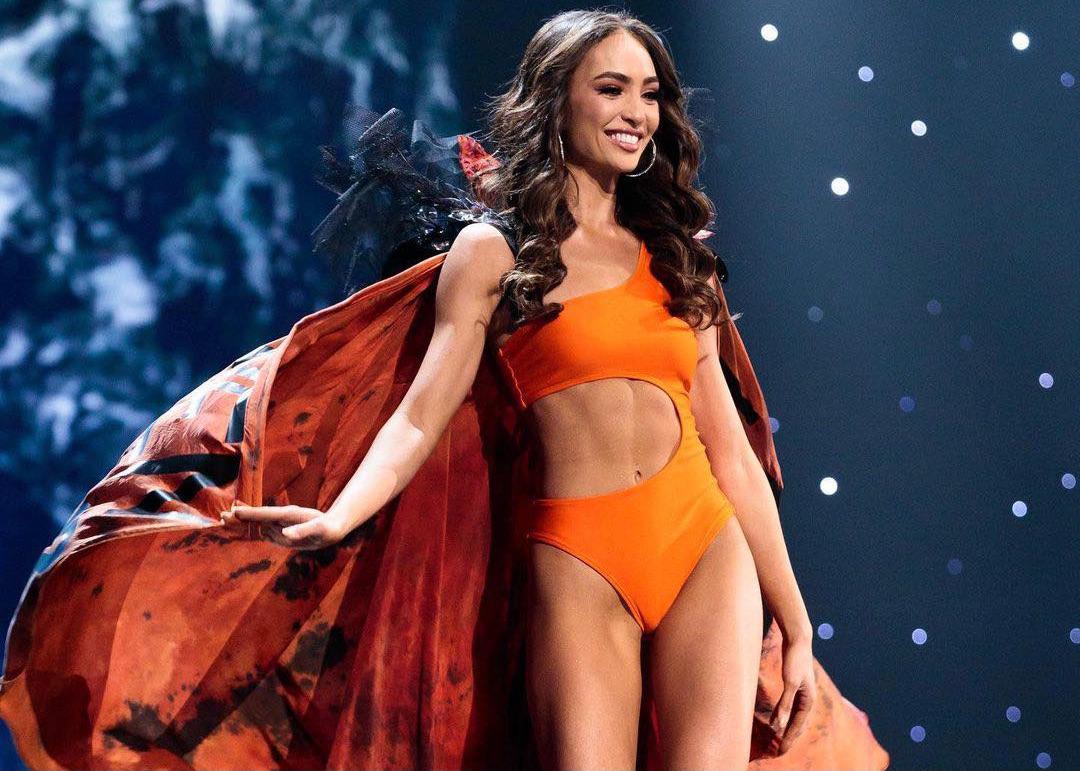 March is Women's History Month, and every year since 1995, we've all celebrate the contributions of women to society.
This year, history was made at the Miss Universe pageant, as a Filipino-American won for the first time. The pageant showcases beauty, intelligence, and philanthropy among young women seeking to change the world with their platforms. Let's take a look at a few historical moments from Miss Universe competitors:
1. R'Bonney Gabriel
On January 21, R'Bonney Gabriel became the first Filipino-American to be crowned Miss Universe. In the 71st annual Miss Universe pageant, Gabriel competed against 84 women in New Orleans, Louisiana. When Gabriel made it to the top five, she was asked about what changes she would like to see implemented in the event.
"For me, I would like to see an age increase because I am 28 years old and that is the oldest age to compete," she said during the pageant. "And I think it's a beautiful thing. My favorite quote is 'If not now, then when?' Because as a woman, I believe age does not define us. It's not tomorrow, it's not yesterday — but it's now. The time is now."
2. Janelle Commissiong
She was the first Black woman to win Miss Universe, representing her home country of Trinidad and Tobago. Commissiong lived in the United States and studied at the Fashion Institute of Technology in New York City before moving back home to become Miss Trinidad & Tobago. She was crowned Miss Universe one year later in 1977. According to Black Enterprise, she became an advocate for Black rights and world peace, receiving the Trinity Cross in 1977, which was the highest award receivable at the time.
Article continues below advertisement
3. Leila Lopes
HIV/AIDS activist Leila Lopes was crowned Miss Universe on September 12, 2011 in Brazil. She became the 60th title holder and the first Angolan woman to be crowned. Prior to her win, a Black woman had not been crowned Miss Universe in twelve years.
4. Akiko Kojima
Throwing it back all the way to 1959, Akiko Kojima was the first Asian woman to be crowned Miss Universe. The Sydney Morning Herald published an article celebrating her win in 1959, citing her as a "black-haired, black-eyed" beauty queen. The newspaper described her as radiant in front of the crowd of 4,800 spectators.
5. Zozibini Tunzi
Miss South Africa Zozibini Tunzi won the title of Miss Universe on December 8, 2019 in Atlanta, Georgia.
According to Black Enterprise, Tunzi was quoted saying, "Society has been programmed for a very long time that never saw beauty in a way that was Black girl magic, but now we are slowly moving to a time where women like myself can finally find a place in society, can finally know they're beautiful."
Miss Universe has become a pageant with the goal of championing women for their beauty, resilience, and intelligence. Due to their efforts, women have been able to break boundaries and make history in the decade-spanning competition. In celebration of women's history, we look to the competitors who pushed the envelope.