Women's Month Wednesday: 5 Tech Leaders To Celebrate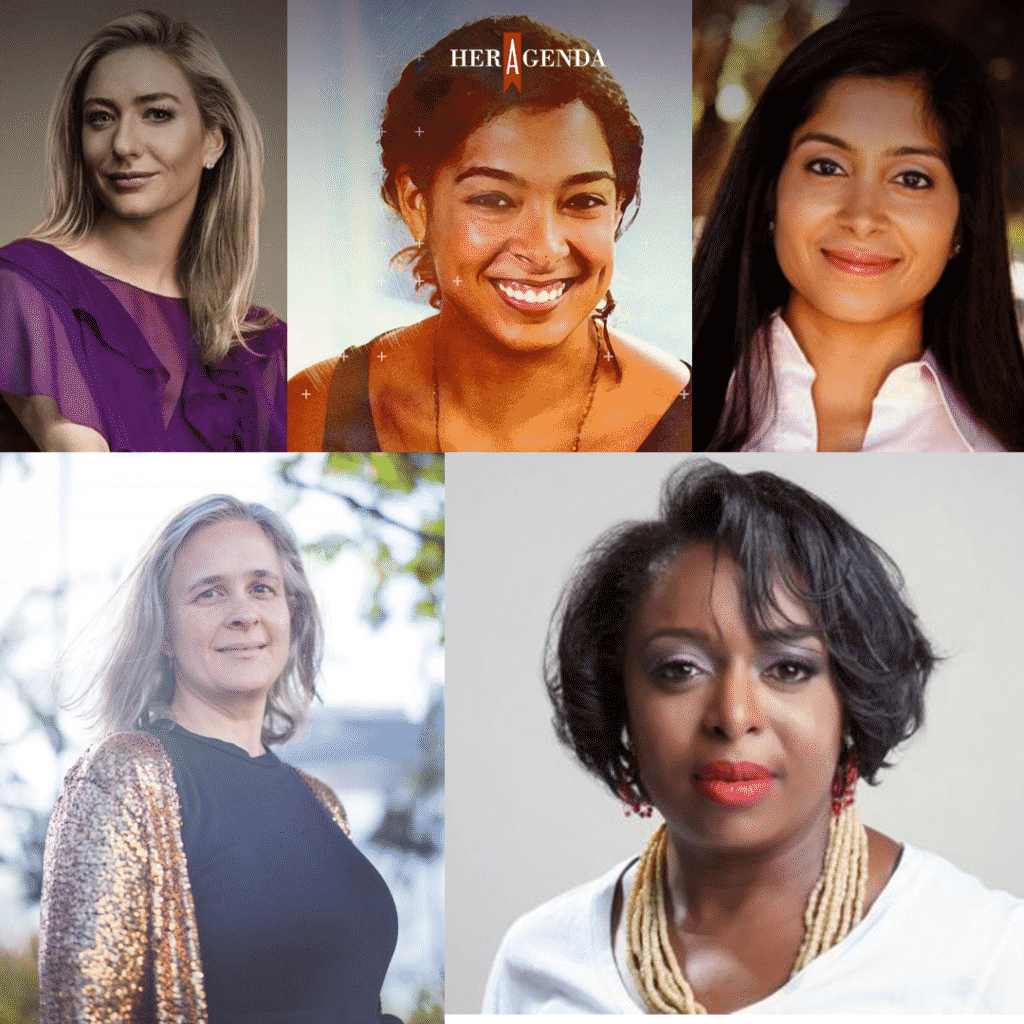 The technology industry continues to grow, with many companies gaining unicorn status and investors eager to get in on the next break in the industry. It's no secret that the technology industry has traditionally lacked diversity and there still remains a significant gender gap. Women in the industry are using their position to remove barriers to access, spearheading diversity programming and holding organizations accountable for lack of equal representation.
Here are five technology industry-leading women who are redefining the tech demographic and shattering the glass ceiling.
1. Kimberly Bryant, Founder, Black Girls Code
Kimberly Bryant recalls navigating her education in Electrical Engineering at Vanderbilt University with a feeling of cultural isolation- much of her cohort didn't look like her. Continued low representation in fields like math, engineering, science and technology have less to do with low interest among African American women, and more due to lack of access and exposure to the opportunities. After years in the technology industry, in 2011, she began her journey as founder of the non-profit organization, Black Girls Code.
Black Girls Code aims to provide young girls of color opportunities to learn technology and computer programming skills from an age where they're thinking about what they want to do when they grow up. Kimberly Bryant is also dedicated to addressing the biases that exist within organizations and among people.
Article continues below advertisement
2. Elisa Miller-Out, Co-Founder and CFO, Singlebrook
Elisa Miller-Out is a technology entrepreneur and investor, board director, and managing partner at Chloe Capital, an investment firm aimed at investing with a gender and diversity lens. She is the Co-Founder and CFO of Singlebrook, a people-first software consulting company, committed to the long-term success of all clients. Singlebrook is the third company founded by Elisa Miller-Out, and she has a breadth of experience across industries. She is the Entrepreneur in Residence at Cornell University, and mentors with a number of Accelerators. Elisa has also served as a member of the Climate Action Council of NYSERDA, Women 2.0, StartFast Code, ConvergeUS, and CSRwire, among others.
3.Laura Weidman Powers, Co-founder and Advisor
Laura Weidman Powers has spent over a decade in Silicon Valley. What has stood out to her is a lack of diversity in the technology industry. She founded Code2040, an organization that is bringing equal access to technology resources for Black and Latinx people. 2040 is the estimated year that Black and Latinx people will encompass 42% of the United States' population. It is Code2040 and Laura Weidman Powers mission to "activate, connect, and mobilize the largest racial equity community in tech to dismantle the structural barriers that prevent the full participation and leadership of Black and Latinx people in the innovation economy."
Article continues below advertisement
4. Whitney Wolfe Herd, Founder and CEO, Bumble
Whitney Wolfe Herd is the youngest self-made woman billionaire after Bumble went public in February 2021. She is the Founder and CEO of the dating app that was founded on the premise of empowering women to make the first move, popularly coined, "feminist Tinder." Whitney Wolfe Herd uses her voice to bring awareness and condemnation to sexism in Silicon Valley. She is on Forbes list of America's Self-Made Women in 2020 and Forbes 30 Under 30 for Consumer Technology in 2017.
5. Pooja Sankar, Founder and CEO, Piazza
Pooja Sankar founded Piazza so that every student could have access to learning and opportunity through her classmates. After being one of only a handful of women in her studies in computer science, she spent a lot of time trying to figure things out for herself. The boys would help each other, but it took her time spent at Oracle, Kosmix, and Facebook as a software developer for her to feel like she was on the same level as her colleagues. Piazza connects students to one another, and their educators, for ongoing learning and development through a virtual class space.