Yes, My Work Playlist Is A Little…Ratchet. And? #Werk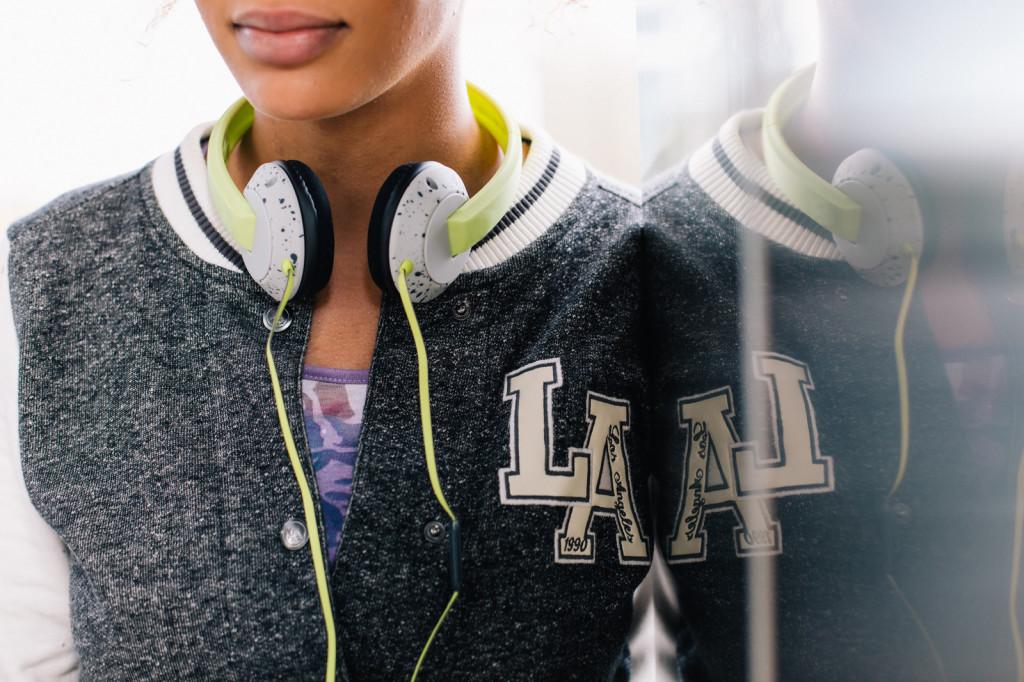 I was 19 and on my way to my first major internship on the Upper East Side.
I had done all I could to prepare myself for the experience yet I still needed an extra boost of confidence. As I sat on the train trying to settle my nerves, I came up with a clever way to put an end to my worries. Whipping out my iPod my fingers danced along the screen and faithfully stopped at R. With a double tap my headphones were filled with the sweet symphony of layered synthesizers and hard 808 beats; tied together by a grunt that only Rick Ross could muster.
"Everyday I'm Hustlin'" was the theme and as the train got closer to my stop I steadily reminded myself that today would be no different.
Listening to ratchet music while working may seem like an antithesis but it certainly has it's benefits. Now before you turn on Future while filing papers we'll have to clarify a few things. After all, we don't want you to subconsciously begin rearranging the comma's on your company's expenditure report.
Before landing my first corporate job I interned at a hip-hop magazine where we pledged allegiance to "Try Me" by Dej Loaf every morning. Our 5th avenue office was far from the streets of Detroit but we possessed a strong affinity to her plea. Early mornings on the job are rough and the last thing you need is for someone to "try you."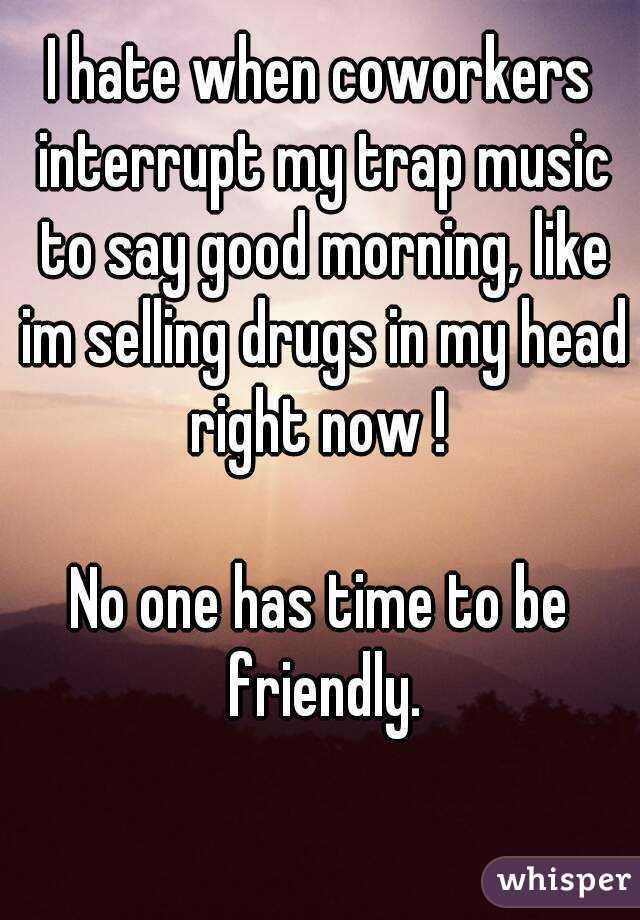 Article continues below advertisement
Author Hans Christian Andersen once said "Where words fail, music speaks" and I couldn't agree more. There are moments where I've been so annoyed with my morning commute that I want to storm into the office in true Kanye fashion and declare that they should be honored by my lateness. Thankfully, on most days I'm relieved that I got there on time and ready to get the job done. Never the less, if anything tries to kill my vibe I use trap and rap music to get back into grind mode.
Here are some reasons why it works: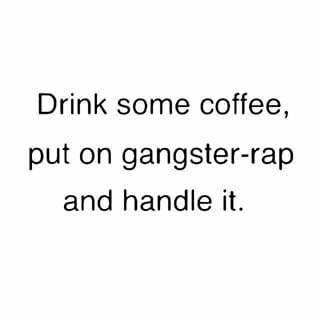 Article continues below advertisement
Ratchet rap music can positively impact your mood and productivity levels.
There may not be a Pew Center study that can statistically support my claim, but I believe this to be 100% true. Whether it be the thrash of the catchy beat or the aggression in the lyrical delivery, trap and rap music will always motivate you to "put in work." Ace Hood said it best "closed mouths don't get feed on this boulevard" and it's true! If you ever need motivation to get up and chase your dreams, listen to trap music to allow your mind to go to a zone where only money talks.
Article continues below advertisement
Listening to Rap can help ease the pain of disappointment
If you've coordinated a playlist that gets you into grind mode, be sure to have a few songs that will pick you up when something doesn't go according to plan. Stressful commutes, discouraging emails and awkward interactions can all cause you to retaliate in ways you will regret. Kayne West's "Stronger" or "Touch the Sky" are always nice pick me up songs after a discouraging moment. If that doesn't float your boat, find songs that motivate you to work and win with a team. Songs that stress fraternity and accountability may work best (see: We Dem Boyz, Started From the Bottom or anything narrated by DJ Khlaed). Allow the music to remind you that you're not alone and there are other people working alongside to ensure company success.
It's always good for celebrations!
Whenever I receive an email with good news I imagine myself walking down the hallways with the confidence of Nicki Minaj's first verse in "Moment 4 Life." Nothing can beat getting the job done and it's even better when you're being praised by your boss for doing so. Whether you've just nailed a presentation or finished filling a whole database put on a (happy) Drake song and celebrate yourself!
In all honesty your ratchet work playlist can't be counterproductive if it helps you acclimate to the environment. While crafting (or editing) a playlist the most important thing to remember is to add songs that will promote positive productivity. Listen to things that will motivate the Girl Boss within to evolve into the boss she was always meant to be.