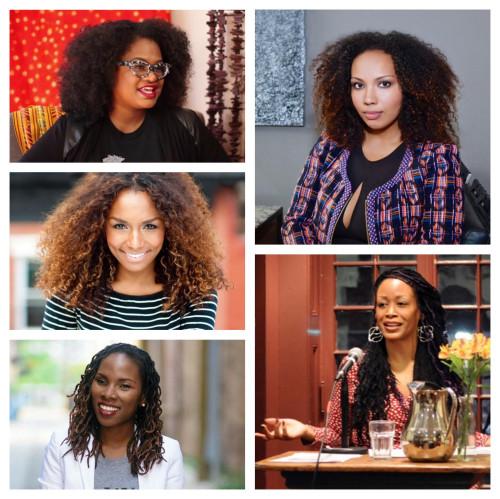 You Need To Follow These 5 Women Sparking Dynamic Discussions on Black Twitter
By Robyn Mowatt

Aug. 13 2015, Published 3:30 a.m. ET
Black Twitter can be thought of as simply a safe, interactive space where those who are marginalized express themselves. And it's no secret that women are dominating this niche within the twittersphere, as evidenced by the emergence of massive movements like #BlackLivesMatter. Here we're highlighting just a handful of the women who create hashtags, generate meaningful discussions and push positive movements.
Article continues below advertisement
#YouOkSis was created to draw attention to the street harassment that women cope with globally on a day-to-day basis. Feminista Jones expressed that street harassment is a major issue affecting women, and more specifically Black women.
Mykki explained that #SolidarityIsForWhiteWomen grew from wanting to express that feminism is seen as strictly a movement created for White women and therefore only benefits them.
Beverly shared the story of the #WhyIStayed hasthtag she created that stemmed from her marriage which consisted of domestic violence. At the panel she shared that after using the hashtag, hundreds of users also participated and shared their domestic abuse stories showing that she wasn't alone in her issues with domestic abuse.
Each of these hashtags have trended on Twitter and have proved that Black women are dominating the digital platform. The following list (not in any particular order) represent a few of the women on Twitter that consistently offer insight on what it means to be unapologetically Black. They're noteworthy contributors to the culture. They range from technology advocates, social workers, editors etc. but what each women has in common is that she is a representation of a bigger picture of black womanhood.
Article continues below advertisement
 Feminista Jones, Writer, Love & Sex Editor at BlogHer
Twitter.com/FeministaJones
Feminista Jones is a social worker by trade and a talented writer/editor. She captivates audiences online and on social media through her unabashed ability to speak truth on Black womanhood and sex positivity. #YouOkSis and its global reach is an example of Feminista Jones' dedication to those deemed voiceless, the hashtag used globally started a conversation on street harassment against women that was long overdue. The hashtag was created after Feminista shared a street harassment story on Twitter and @BlackGirlDanger responded with the hashtag "You ok, sis?" Following this the hashtag trended nationwide presenting harassment in a new light by women users online.
Article continues below advertisement
Jamilah Lemieux, Writer, Senior Editor of Digital at EBONY.com
Article continues below advertisement
 Kathryn Finney, Founder and Managing Director at digitalundivided
Article continues below advertisement
Twitter.com/KathrynFinney
In the world of tech Black women are left marginalized and Finney works on improving the visibility of Black women in tech. Digital Undivided was created to develop programs and initiatives which help create opportunities for Black women in the tech community. Project Diane and the FOCUS Fellow Program and more are components of the impact of Digital Undivided. Both components are successfully creating unique career placements for established companies and entrepreneurs seeking mentors and funding. Finney is an essential part of Black Twitter because she exposes the racial gap in tech unapologetically and offers her insight on this topic due to her background in the tech space.
Article continues below advertisement
 Luvvie Ajayi, Writer, Social Media Strategist,
Founder of The Red Pump Project
Article continues below advertisement
Twitter.com/Luvvie
Luvvie is obsessed with pop culture and she has no problem keeping tabs on the memes that circulate on Black Twitter, she's also a talented writer and tech junkie. Her musings on tech, social media can be found on her blog Awesomely Luvvie.
She represents the segment of Black Twitter that is great at being who they truly are. She also travels and teaches workshops related to: SEO, blogging, branding and social media marketing. She recently a pitched at BlogHer 2015's The Pitch — a portion of the conference where women entrepreneurs pitched a 30-second business plan in front of all conference attendees and a panel of well-respected women business leaders. Despite not winning the full prize, she still received $10,000 towards The Red Pump Project which is a non-profit organization that exists to raise awareness about HIV/AIDS and the women and girls affected. Luvvie is proof that doing what you love can lead to great opportunities.
Article continues below advertisement
The Stages of What Happens When There's Injustice Against Black People | Awesomely Luvvie http://t.co/wFuRubSCSi
Janet Mock, Host of SoPOPular at MSNBC, Author, Speaker, Contributing Editor at Marie Claire
Article continues below advertisement