Young Hollywood Actress And Producer Marsai Martin Launches Financial Literacy Series For Gen Z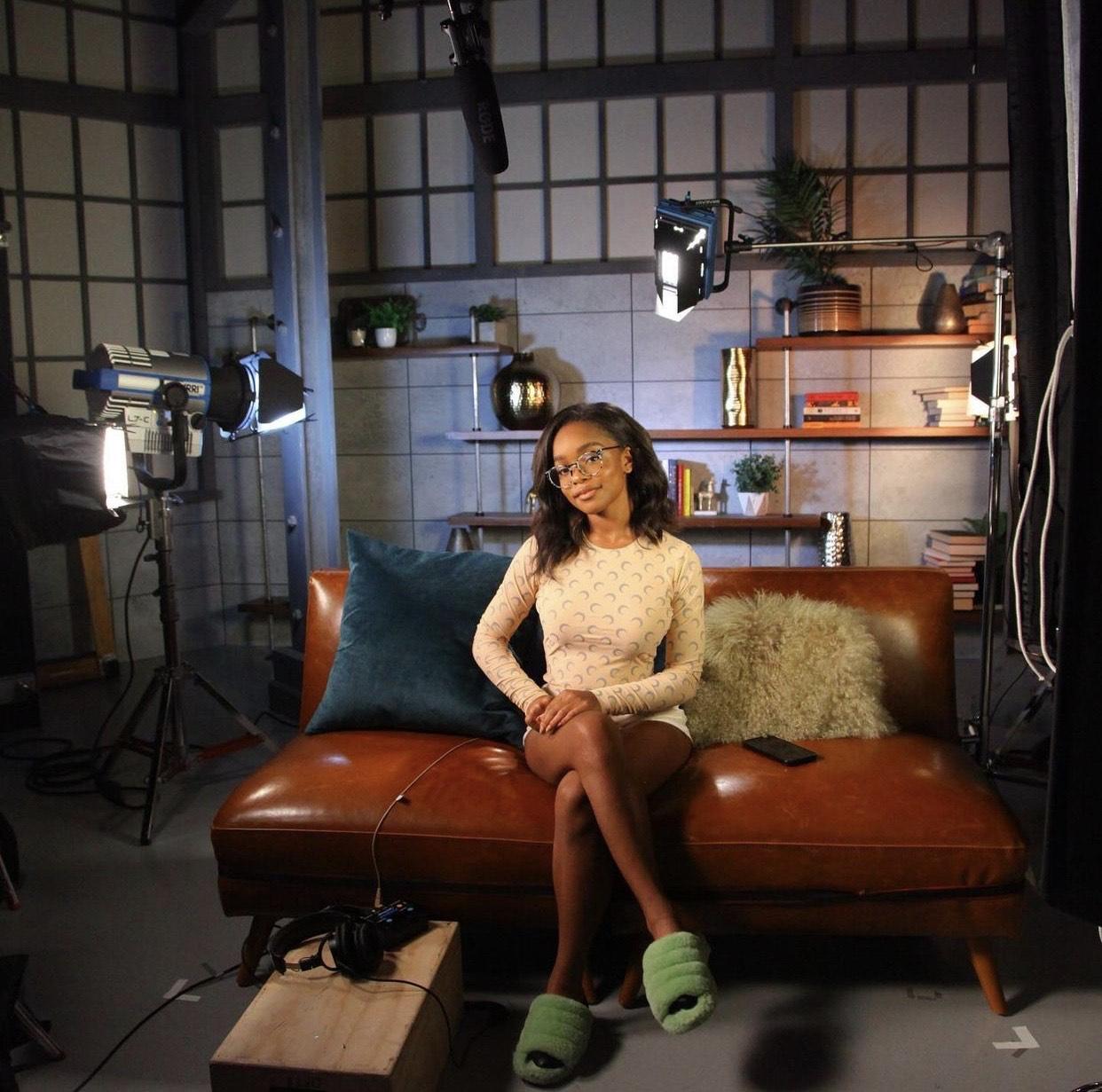 By
Asha Bey
Aug. 6 2021, Published 4:30 a.m. ET
"I wish I knew this when I was younger," or "why didn't they teach me this in school?" is something we've said at least once or twice when we've discovered a new money tip. Well, Marsai Martin is making sure Gen Z doesn't experience this feeling as she launches her financial literacy series "Money with Marsai."
Marsai Martin
Martin made her name known in Hollywood for her role as Diane Johnson on the ABC sitcom show "Black-ish". Since making her debut on the show in 2014, she received numerous awards, nominations, three NAACP awards for Outstanding Supporting Actress in a Comedy Series, and Young Artist award. Marsai has made Hollywood history, becoming the youngest person to ever produce a movie. Marsai is also the youngest African-American producer, having produced the film Little.
This summer, the young producer decided to take her film skills and make some money moves that can inspire her entire generation.
Money with Marsai Martin
According to AfroTech, Money with Marsai Martin has partnered with Verizon Media's Gen Z platform, In The Know to launch a video finance series that will feature honest and candid conversations about financial wellness for young people. "Becoming financially independent has been such an important part of my journey both personally and professionally, so I'm excited to partner with In The Know to share what I've learned from my experiences with people my own age," Martin said in a statement.
Article continues below advertisement
In a time where side hustles and investment conversations are happening more than ever before within our community, this young actress is using her platform to educate her peers about finances. "As one of the most successful and entrepreneurial generations in history, it's important for us to prioritize financial literacy and educate young people on the tools and strategies they need to succeed.", shared Martin.
It's fascinating to observe the unique ways Gen z has generated an income through several outlets on the internet. From becoming content creators and partnering with major brands to buying and selling popular sneakers online, they are building their wealth to financial freedom. However, with a wealthier and younger generation, it's crucial to establish effective money habits now to prevent major financial mistakes later.
Article continues below advertisement
In this six-part series, experts in finance talk with Marsai Martin and offer advice to viewers about the concept of money, how to manage it, determining effective savings goals and more. In the first episode, Martin kicks off the series discussing "What is money?" with Suneye Rae Holmes, Economic Professor at Spelman College. The conversation is guided by key questions many of us wonder about when it comes to money such as "how close are we to becoming cashless?"
Article continues below advertisement
According to Black Enterprise, future episodes will include guests like the Partner and Global Head of Sustainability and Impact at Goldman Sachs, Margaret Anadu; author, investor and serial entrepreneur, Dawn Dickson-Akpoghene; author and influencer, DJ Envy; financial activist Dasha Kennedy, and top Hollywood business manager Humble Lukanga.
Although these series are targeted at the younger generation, she shares great information anyone can benefit from. Be sure to check out the second episode of Money with Marsai featuring DJ Envy and stay tuned for future episodes!