Your Guide To On Campus Recruiting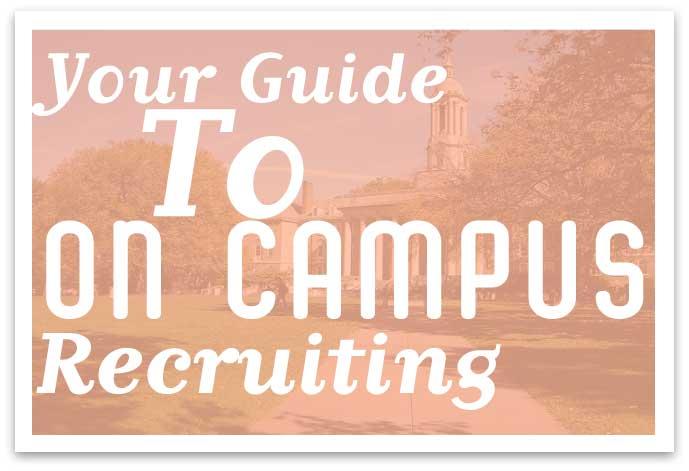 It's everyone's FAVORITE time of year: on campus recruiting!!! This is a process that takes up the majority of your fall semester, so buckle up and get ready since it's already in full swing.
Below you will find my tips for success during the recruitment process.
Career Fairs/Information Sessions: Many schools have already had their career fairs take place and companies come to campus in order to give their spiel on why you should work for their company. While this is important, come ready to sell yourself to get an interview. Know specifically what position you want, confidently walk up to the recruiters and state why you're right for the position. Have a thirty second pitch, also known as an elevator speech, introducing who you are and why your experiences match the job qualifications.
On-Campus Interviews: Pretty much every company that comes to campus to recruit will give you a behavioral interview. During behavioral interviews you give specific examples from your past experiences regarding a particular theme the question is getting at. These themes include but are not limited to: leadership, teamwork, flexibility, communication and analytical skills. The biggest mistake people make when they come into my office for mock interviews is assuming that they can answer my question by stating a long story about the situation they were in and the task they were given. This method will not help you get the job! Using the STAR method will get you to the next step.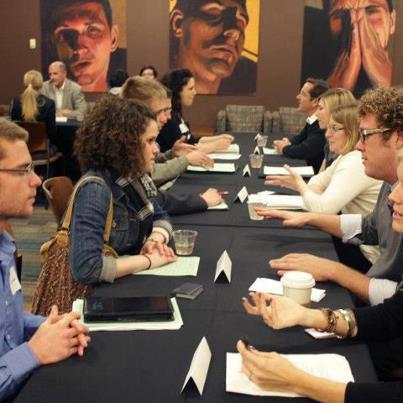 Article continues below advertisement
STAR Method: What recruiters are really looking for is a question answered using the STAR method: Situation Task Action Result. The most important parts of STAR are the action and the result. Give the company specifics regarding what you did to add to a project in order to yield a fabulous result that saved the day. When speaking about your result, make sure you give as much detail as possible. Instead of saying, "we increased our profit margin," instead try something along the lines of, "my team and I increased our profit margin by 15% thanks to the suggestions I made. We were able to find a method that worked for everyone, and we were able to earn a B+ on the project overall. On our next project, we employed the same strategy and earned an A grade from our professor." Vary your examples throughout the interview and you will go far using this method.
Second Round Interviews: Should you make it to the second round with a company, it is important that you prepare ahead of time. Many companies hold these interviews at one of their office locations so that you can get a better feel for who they are as a company. A typical second round interview may involve lunch or dinner, a tour of the office and interviews with several different people who will be your superiors should you be hired on. Before arriving to the second round interview, you should have already done additional company research and prepared at least three questions to ask your interviewers about the position, the company or their own career path at the organization.
Always say thank you: Remember to send thank you notes post-first and second round interviews. The last question you should ask your interviewer is what their contact information is. While hand written notes are always best, hiring decisions get made in less than 24 hours these days, so an email will do just fine. Even if you do not get the position, it is important to end things on a positive and professional high note.
Best of luck this recruitment season! As always if you have specific questions, please comment in the box below and I would be happy to help!