Sure, Ashley Longshore is a successful painter, creator, and entrepreneur but she is also a vivacious, strong, passionate force in the world.
A self-proclaimed 'urban hippie,' Ashley enjoys being one with nature as much as she enjoys shopping on Madison Avenue amongst the high end items depicted in her work. A prolific artist at a pivotal moment in her career, she has been compared to Andy Warhol by Town & Country Magazine for her obsession with pop culture figures and brands, as well as for her relationships with celebrities. She has had major collaborations with brands, such as Chloe and Anthropologie, and has emblazoned the path for pop art and fashion to coexist. Her work has been featured in magazines in both the United States and countries around the world.
Ashley shared her infectious positivity with Her Agenda, explaining what led to her success in the art world and beyond, and how she continues to remain grateful for all of it each day.
Her Agenda: Your studio is in New Orleans, are you originally from there?
Ashley Longshore: I'm originally from Montgomery, Alabama! I was raised to be this very conservative trophy wife, and have a Mercedes full of kids, and some lawyer husband. I should literally be sitting in a PTA meeting right now. So I've really defied the odds of the deep south, Southern woman. I've always felt really awkward about that. When I got to a certain age I went to boarding school in Atlanta and I went to college out in Montana and travelled extensively. I have always been searching for something much bigger.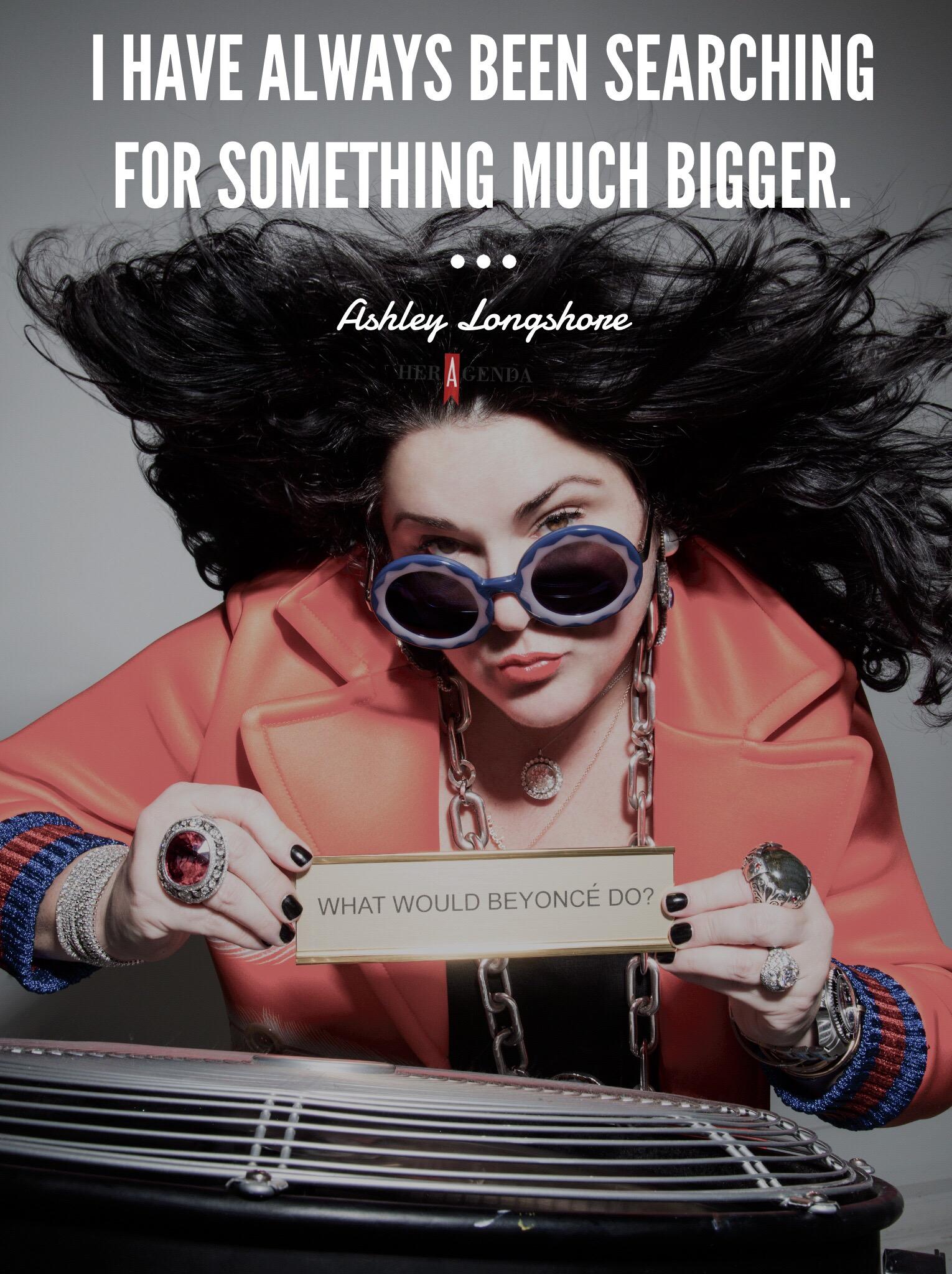 Article continues below advertisement
Her Agenda: When did you pick up your first paint brush? How old were you?
Ashley Longshore: I was 18 years old. My mother always had me in all kinds of extracurricular activities – I was never in painting though. When I found it on my own I instantly felt this euphoria, this loss of time. I don't know if you've ever found anything in your life that just overtook your mind and your body to the point that time no longer existed. For me, finding art, I found this true bliss. And for me also being able to express myself and exactly what I want to say. Fifteen or twenty years ago before I had the confidence that I do now, I was able to hide behind it. At the beginning of my career it was a screen to hide behind and now it's a microphone.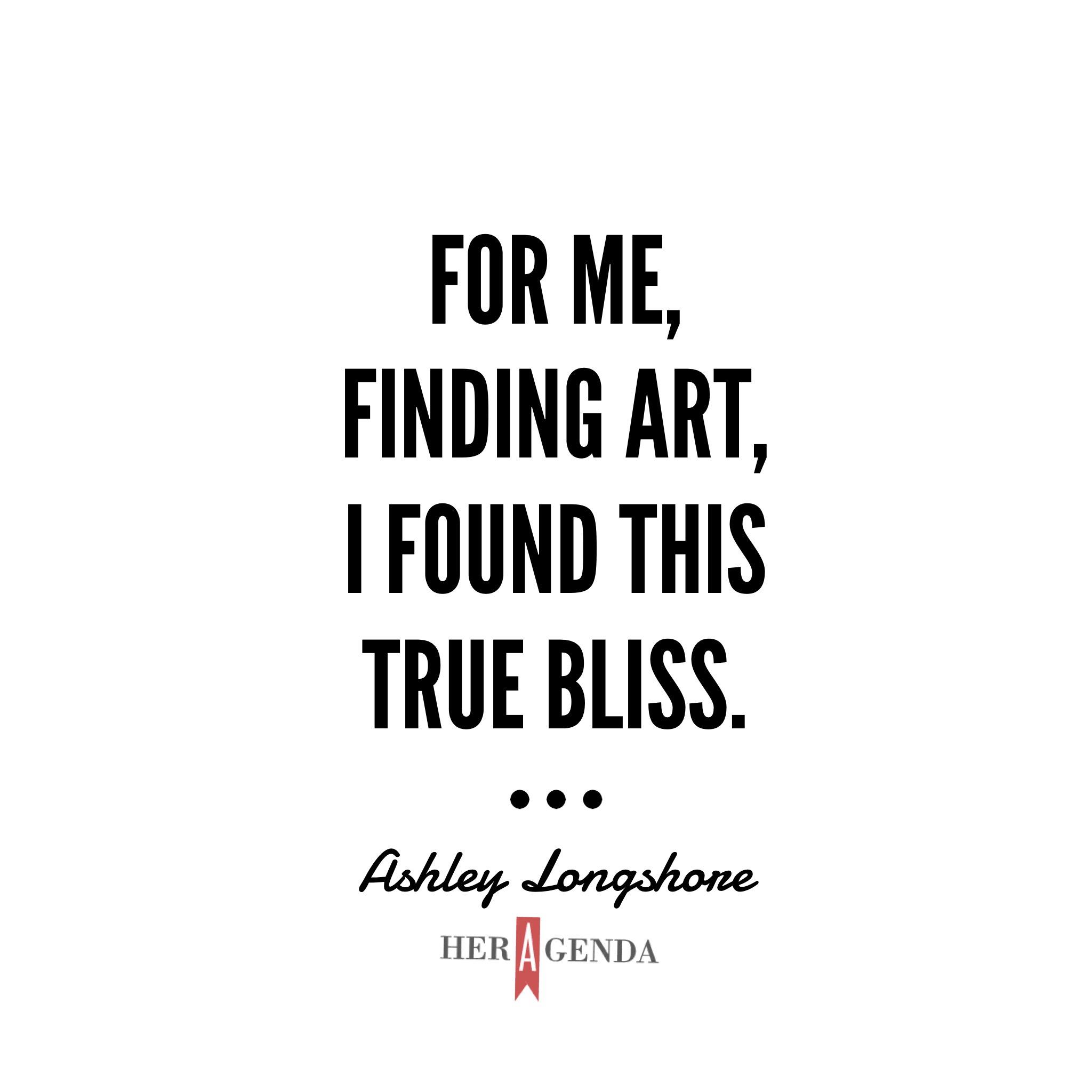 Article continues below advertisement
Her Agenda: Knowing where you wanted to travel, and what to look for, did you always have a business mindset? Where did that come from?
Ashley Longshore: Well I think where it came from was being completely broke. I think the hotter the fire the stronger the steel. When you're price shopping for tortilla chips at Walmart, for me, that's something I did not want to do for the rest of my life. So I think when you get put in a situation like that, that is when you have to be smart and realize how to use the opportunities that you have in front of you.
Article continues below advertisement
Fortunately, all of this social media or sending an email, didn't cost a dime. When I first started, the idea of having to send out a postcard that cost 39 cents per card I was like – "I can't do this." How can I get people to pay attention to me without having any money? That is when you really get creative.
Her Agenda: Do you feel once social media really took off, that helped break out a lot of your visibility in the art world?
Ashley Longshore: Absolutely! And two, traveling as much as I was, and trying to get myself out there in all these different cities that I was going to – I would try to get emails and stay in touch with people. Social media allows people to keep track of what I am doing, they can see things in real time. I think for people that are interested in food, travel, art, music – that instant gratification of knowing where your favorite artists are and what they are doing – those are the types of things that make you feel happy.
Article continues below advertisement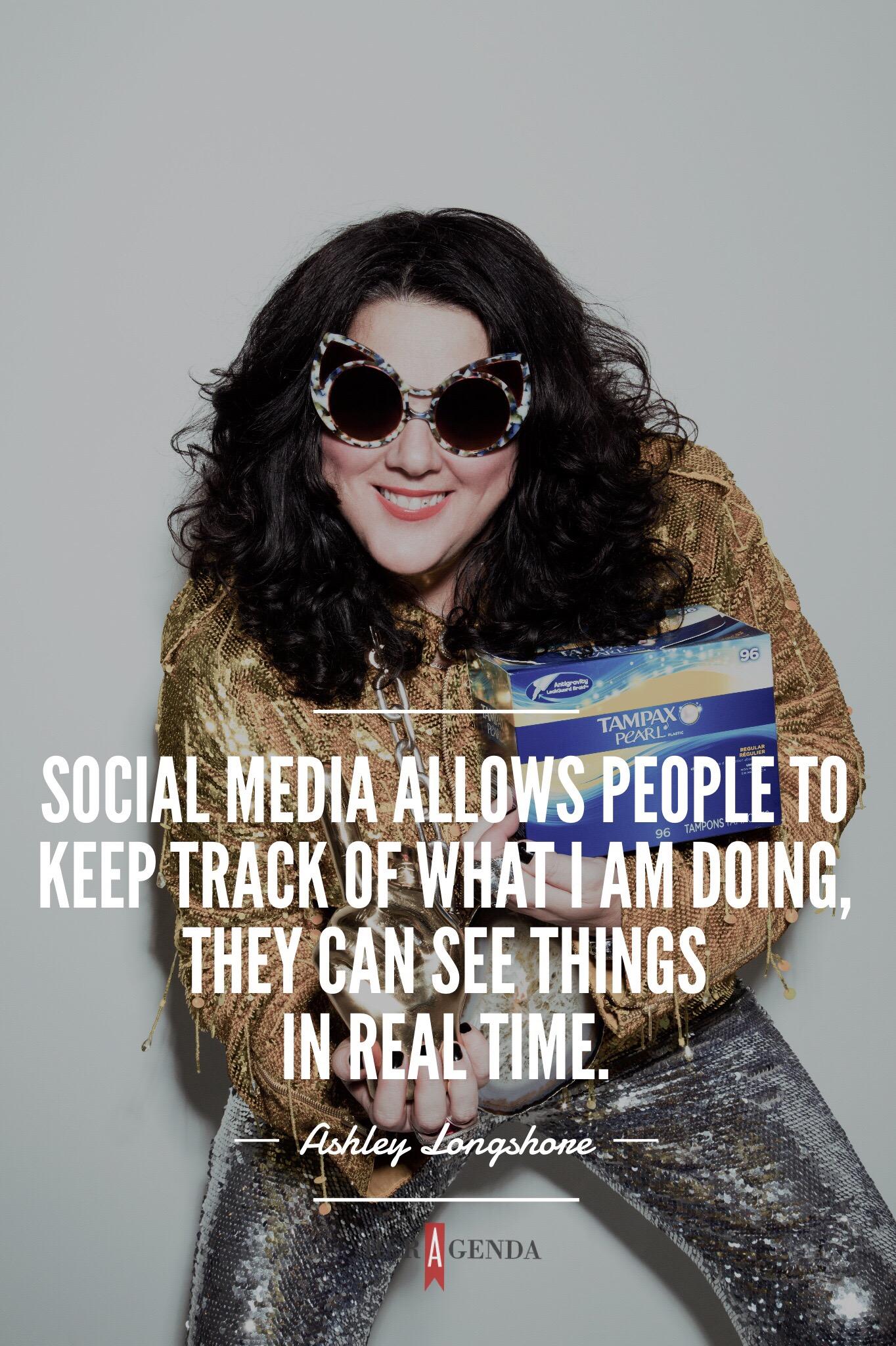 Her Agenda: In terms of young people now who are trying to pursue arts in some degree or another, would you say networking is a big portion of succeeding?
Ashley Longshore: I think time management, being prolific, having a positive attitude, and knowing that even when you are sitting there broke as sh** with your own thoughts going, 'What am I going to do? I am suffering, how do I get out there?' You have to be able to sit there in your own mind and be your own best friend, your own biggest cheerleader. Don't be the person who tears yourself down and tells yourself why you can't do something. You always have to be on the positive and telling yourself why you can.
Article continues below advertisement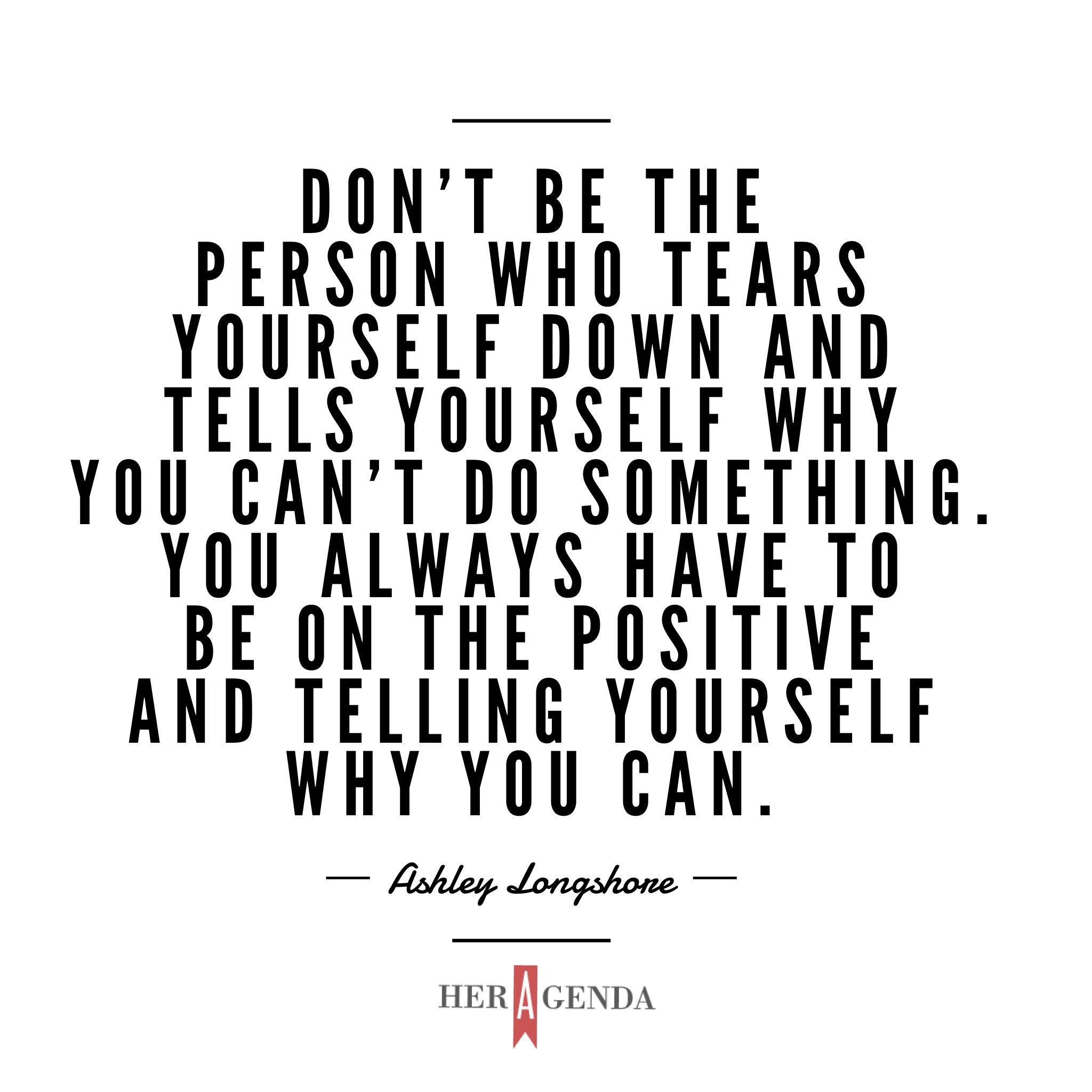 For all these young entrepreneurs and anybody trying to make it in the creative field, I feel that being creative and having ideas isn't a shortcoming for anyone who is an artist – we all have feelings. Once you figure out your medium, it shouldn't be a problem to get them out there. The problem is, now how can I give myself enough value to know that I am a business, and I should never have to give 50 percent up to a gallery.
I should never have to give up the opportunity to know who my clients are. I should see myself as an American entrepreneur, an artrepreneur if you will. I want to know my clients, I want to know my business, I want to know my audience, and I want to be involved in this intimate relationship between making the artwork and my buyers!
Article continues below advertisement
Her Agenda: Have you always had this positivity and this go getter personality? Is this something you've always had, that has followed you through your endeavors?
Ashley Longshore: Yes! And I think telling you that I was this girl who was raised in the deep South to be a trophy wife, I'm sitting there looking at these little cheerleaders in the 7th grade with their tiny little size four bodies, bouncing up and down, flirting with the footballs players, and I'm going – why does this not look fun to me? What is wrong with me?
Then I realized the very thing that made me so weird, the thing that made me feel so awkward is the thing that's so awesome about me! I'm going to love me no matter what. I think when things are hard – you are supposed to go 'Ashley are you okay? I love you, you are going to be okay.' And that is how you get through f**king anything!
Article continues below advertisement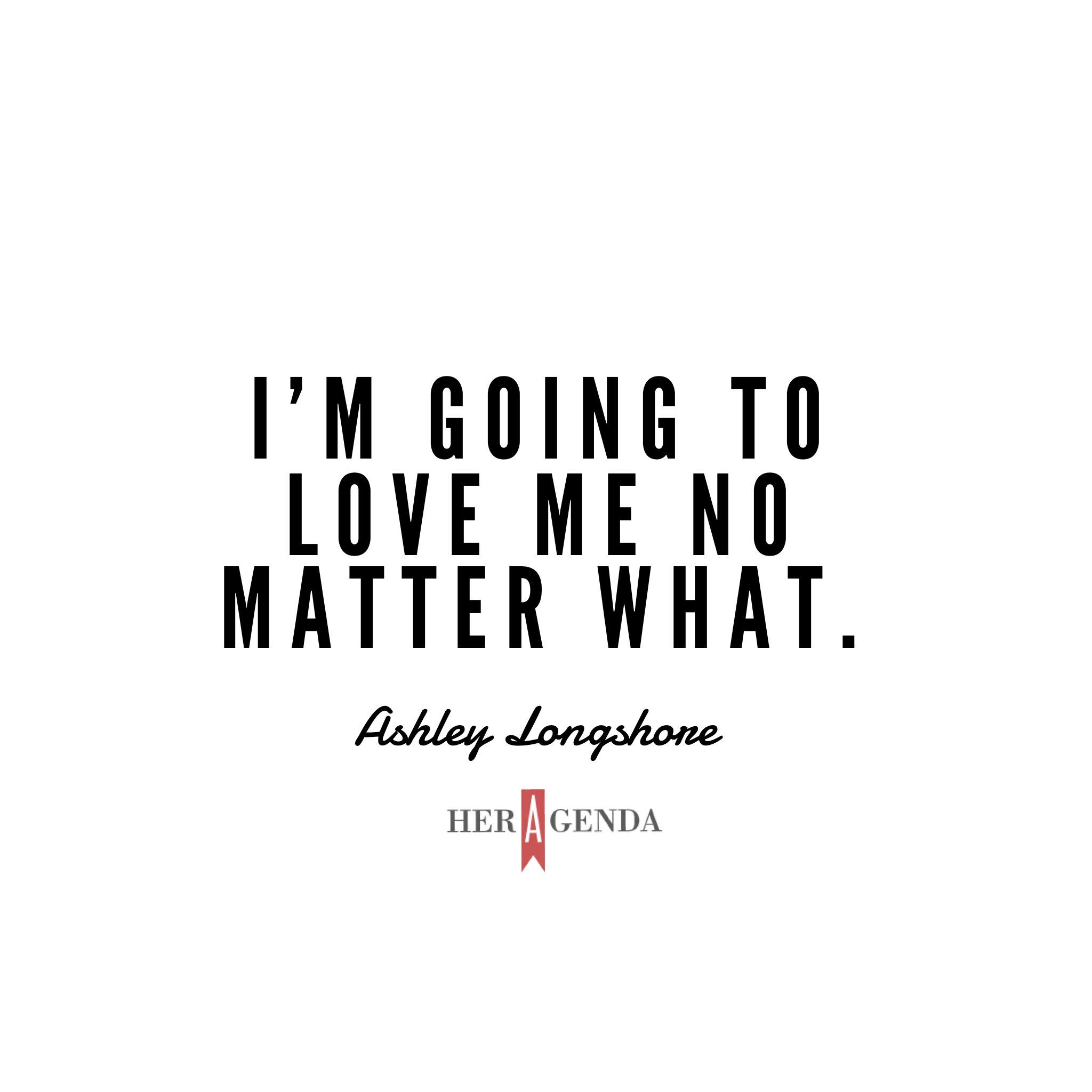 Her Agenda: Yes, like finding your inner strength.
Ashley Longshore: That is the basis of anything, I mean look at Oprah Winfrey! Look at anybody who is truly successful out there and made a name for themselves. There is always adversity. There is always an opportunity to say you know what, I just give up. But when you have that fire under you and you really want to be an entrepreneur there is really no room for that.
Article continues below advertisement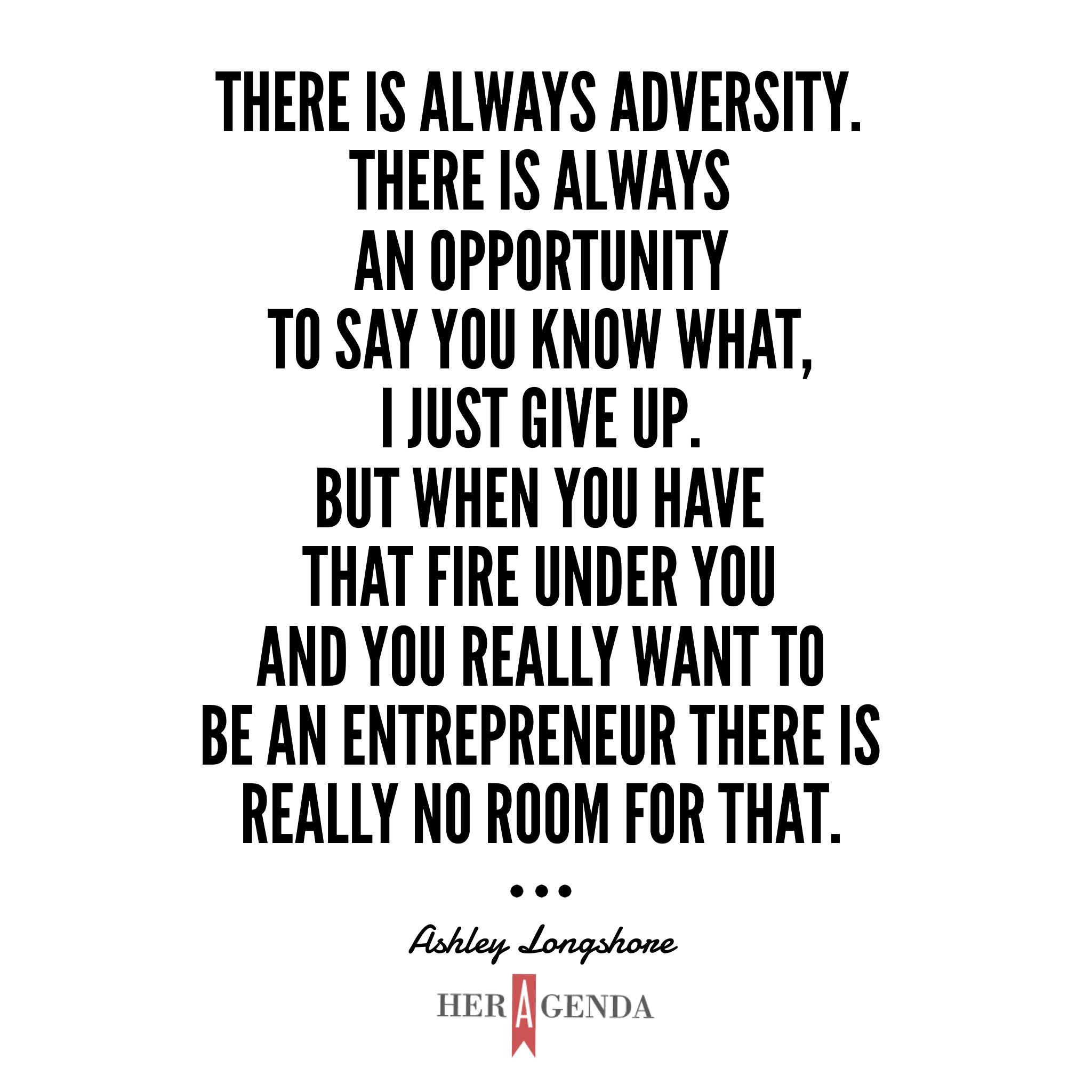 Her Agenda: Where were you when you were 21 years old? What was going in your life?
Ashley Longshore: I was in college, I was trying to find myself, I was living out in Montana. I was painting, I was doing that self exploration that everybody should be doing in their early 20s. Who am I? How do I fit into all of this? What am I trying to say, how am I going to make it? What do I really need and what do I not need? What kind of people do I like? Do I want to be a money grubbing psychopath trophy wife or am I going to pull myself together and take all this opportunity as an American woman –take everything that makes me different and unique and start a business and make millions of dollars every year, and never have to ask anybody for a damn thing! I chose the second option.
Article continues below advertisement
Her Agenda: While you were at college and painting, exploring and learning – did you ever think you would take this and it would become a business?
Ashley Longshore: I wanted to be everything that I could be. When you work hard and put yourself out there, there is this unbelievable connectivity that happens and it's electric. It's like the whole world lights up. I believe in endless possibilities, I believe in endless positivity – I just believe. I am not going to let any negativity tear me down. When things don't go right I am going to get fired up and take that energy and let it thrust me forward.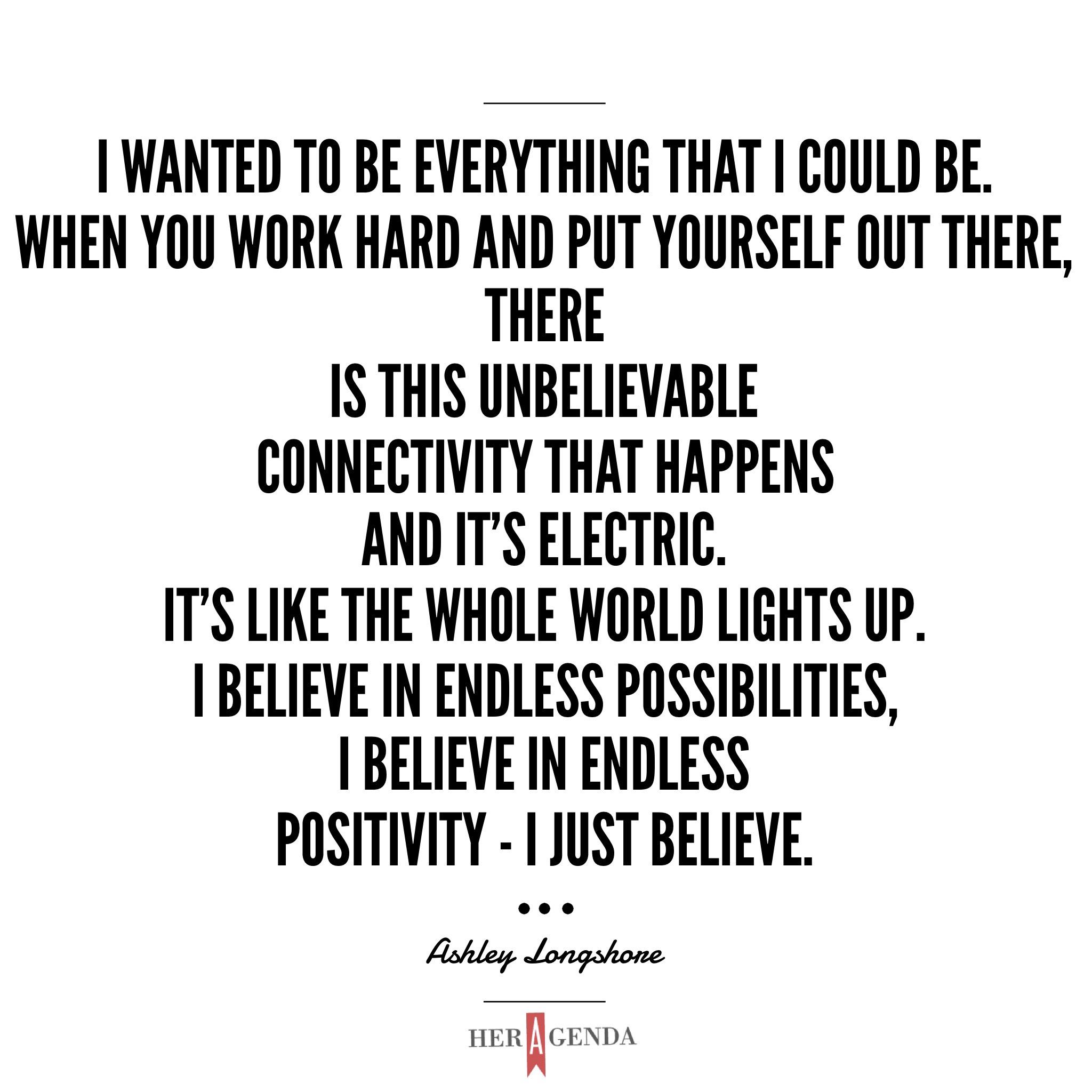 Article continues below advertisement
Her Agenda: You came out with a book this past year – tell me about what that experience was like. When did you decide you wanted to write this book?
Ashley Longshore: I started thinking about my own experiences as a woman and combining that with the imagery of my artwork. It turned into the most fun, happy, beginning of my memoir ever! You can finish the whole thing in one sitting, it's an easy read. It is a book full of truth and positivity and people need that right now.
Her Agenda: Do you have anything else you want to share with our readers?
Ashley Longshore: I just want to put out there one more time the unbelievable power of endless positivity and believing in yourself. In your whole entire life time there is one consistency and that is that you are going to be with yourself 24 hours a day, 7 days a week. Are you being true to yourself? Are you being your own best friend? If you can do that, then you're not afraid to be honest, to take risks, and it really eliminates a lot of fear from a very scary path in being an entrepreneur or artist. You just have to stop telling yourself all the reasons you can't and all the reasons you can. Be patient and some magical sh** will happen, I promise!
[Editor's note: This interview published on September 5th, 2017. It has been edited for length and clarity.]