To Evita Turquoise Robinson creating Nomadness Travel Tribe wasn't about going on vacation with like-minded individuals to stunt on the 'gram.
That couldn't be more further from the truth.
Nomadness is about empowering and educating Black people through travel — an experience and right that Black travelers in the 1940s didn't have the luxury or right to do.
To give you a Black history lesson on what traveling was like for people of color in 1937, a mail carrier named Victor Hugo Green, created the Negro Motorist Green Book, also known as The Green Book, which was a guide that listed places where they accepted and serviced African-American travelers all over the world.
Coined as 'The Black Travelers Bible,' it was the same book that helped Evita deliver the most impactful speech of her life on the TED Talk stage this past June. Six years in the travel business, Evita is disrupting the travel industry by making sure they're no longer ignoring Black millennial travelers.
In the middle of working from home, creating potential partnerships with different tourism boards across the world, the globetrotter spoke with Her Agenda to talk about dispelling myths when it comes to Black travel, being a trailblazer, why travel is more about being a right than luxury and money lessons she's learned as a boss.
Her Agenda: One thing that I've noticed about you is that you created your own lane. You merged your interests in TV production and traveling. Because there was no blueprint in your field, how did you manage to fargo this route?
Evita Robinson: I think it's really as difficult and as simple as this: just start. That's really what it's about. [People] get too hung up in what comes next when you need to focus on left foot in front of right foot.Progress is a ton of trial and error. I really can't sit here and tell you I knew what this was and how this was going to go every step of the way. People throw me curve balls and surprise me every single day.
Article continues below advertisement
Also, follow your gut. One thing about Nomadness is that I am our target demographic, with that comes a sense of trust that I have in myself. Understanding that I am very much a student especially on the business side because I come from the creative world. I am a student of all of this as much as I am a leader of it. I'm always willing to learn how that manifests and what it should look like. Really take stock of what's important to me and make sure that I can look myself in the mirror at the end of the day and be okay with the decisions that I've made on behalf of myself and my community.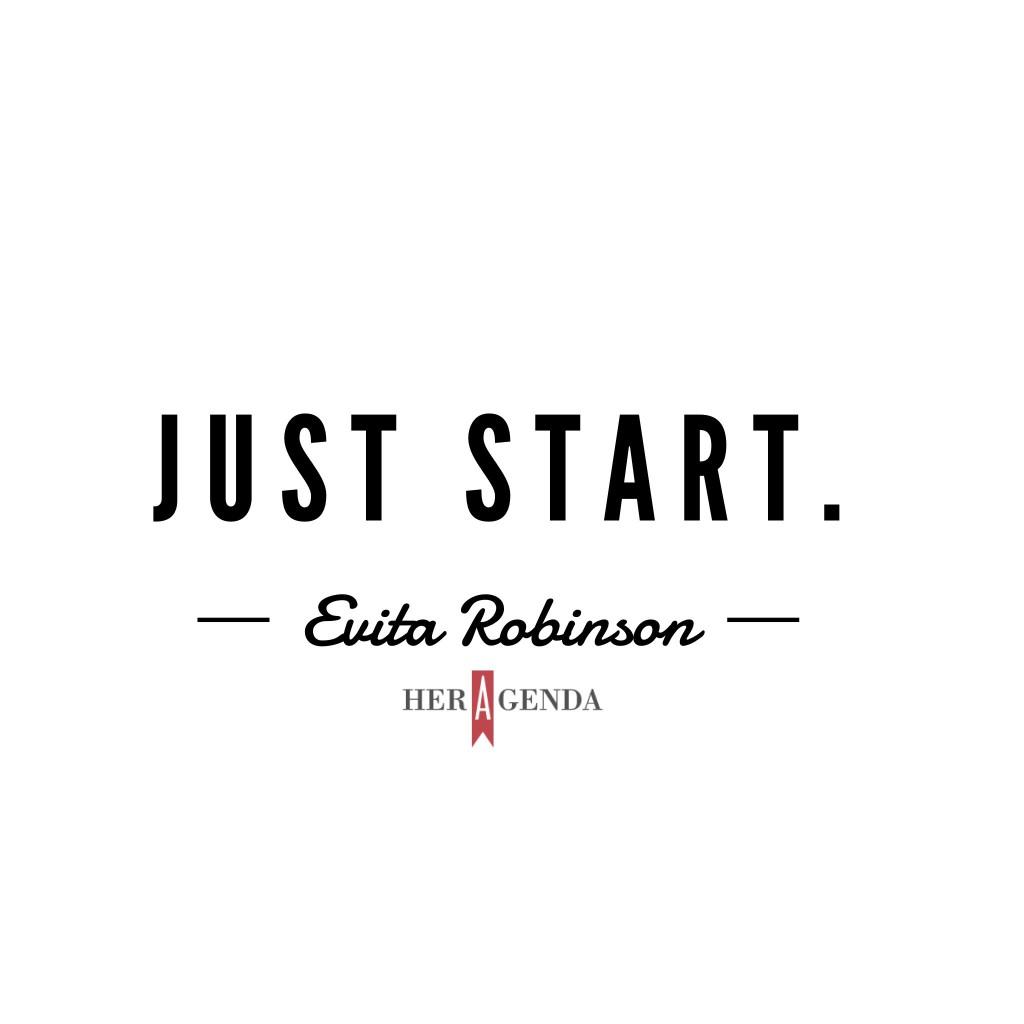 Article continues below advertisement
Her Agenda: I was reading early on that you were a one-woman band. When did you decide that you needed to build a team? What were some of the things you did when creating your team?
Evita Robinson: It actually happened fairly fast. Once I saw we were leading towards the first trip that was something that was eye opening for me. The first group trip that I've ever been on in my life was the one I was facilitating. It put a lot of that stuff in perspective, but once I saw that's where we were going, I realized that this was bigger than me. I'm an Aries, control freak, a-type personality, so our hands are in everything, especially something that's so personal.
Seeing where I had a weakness, I'd observe who had a strength there. And for me, it's not about putting a roll call out. I wanted to observe people in their authentic nature. I would really start observing the people in the group and what I saw people that had just that. They came to the table with things that we needed. I did it in a chain letter. Gave them a date, time and an address, and everyone showed up. I told them, I don't know what this is. I don't know when I can pay you, but I know there's something bubbling here that I would love to bring on board. If you can't do it no love is lost.
Article continues below advertisement
I think it's get tricky when things start to manifest and you realize that they're no longer a good fit. These are the parts of being a CEO that suck. It's difficult because as your brand evolve, what you need evolves. The people that were there from the beginning may not be the people you need to take it to the next level to go forward. So, those are really tricky times because I'm so close not only with my community, but the people I bring on. You have to deal with situations like that with a scalpel, not a hatchet. Try to find a way to be respectful of people but understand that this is also business.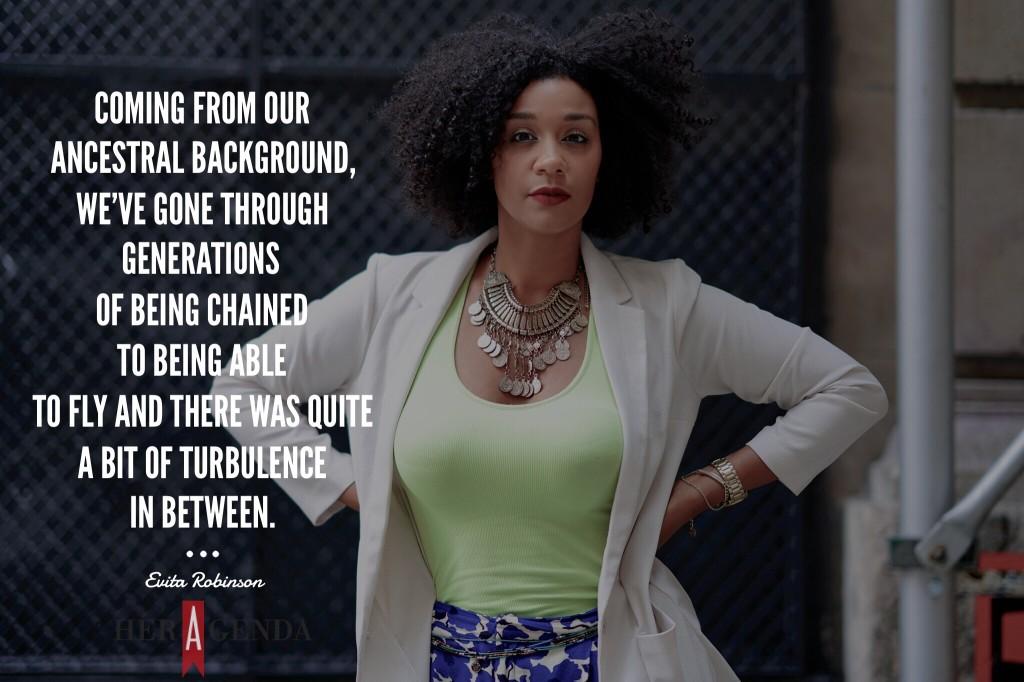 Article continues below advertisement
Her Agenda: Let's talk about you being a business owner. Earlier you mentioned that you didn't know if you'd be able to pay your team or not. Tell me what's the hardest money lesson you had to learn?
Evita Robinson: One of the surprising ones is not all money is good money. That's one of the reasons why I never went the investor route. I've had millionaires as mentors tell me 'Evita, if you starting doing this and taking [investor's] money, you're going to have to do inauthentic sh*t to hit these benchmarks that they put on you. That will drive you crazy.' They started to say 'What you do is too organic for this. We need for you to go the sponsorship, and advertising route. Something that is an equal and benefit value for both your brand and the brand that comes on board with you rather than equity.' Still to this day, six years in, I own 100% of Nomadness and that's something I'm really proud of. The financial goal might take a little long to get there, but I know when I get there I still own it and two, I know I did in a way that still spoke to the altruistic nature within me, and that's very important to me.
Article continues below advertisement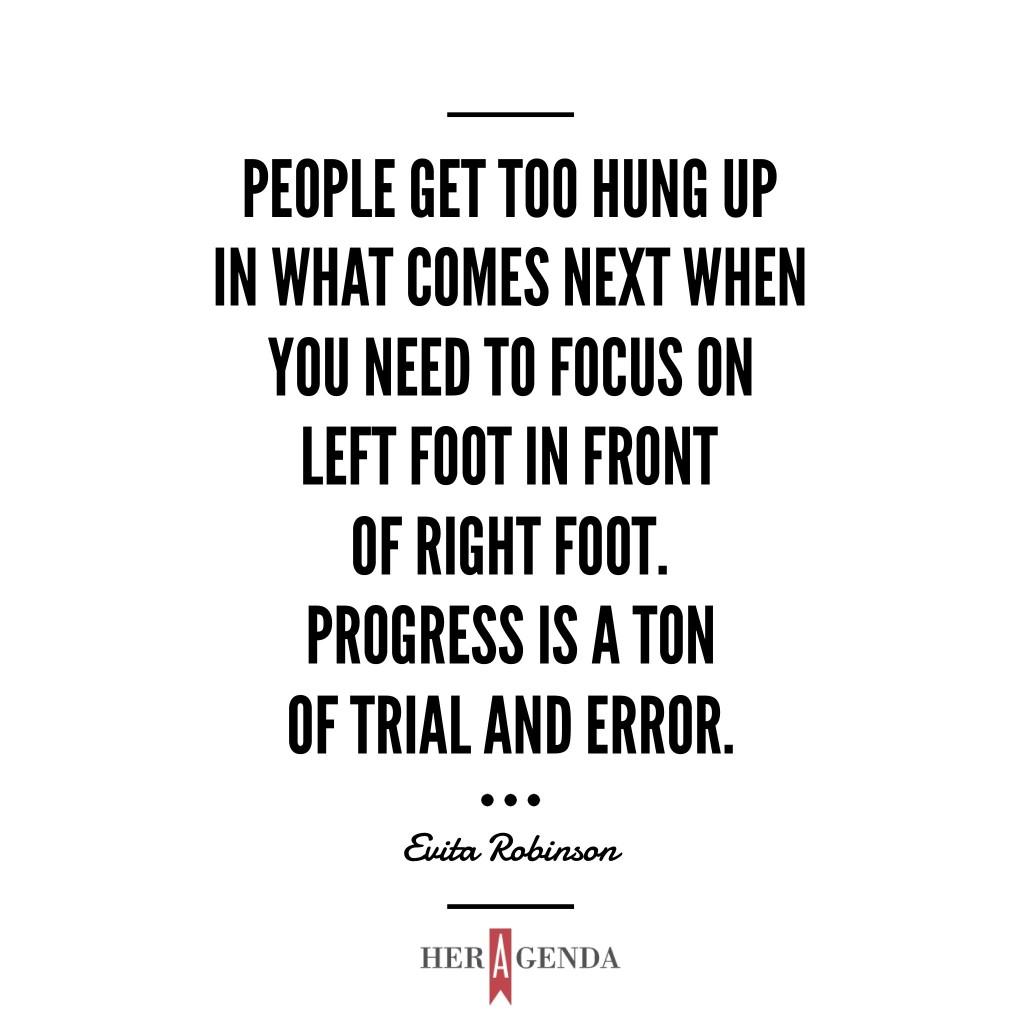 Her Agenda: What are some myths you want to dispel about group travel?
Evita Robinson: The idea that Black women can't get along for extended periods of time. That has been shot to sh*t in regards to Nomadness. We're very much an encouraging and supportive group of people in totality and a lot of that comes with how we deal with each other. People have created friendships, and relationships. All things things have happened in a normal society happened in the Nomadness group. We break that down the whole idea that Black people, particularly Black women, are perpetually and habitually caddy and against one another. We do that both in travel and within the group itself.
Article continues below advertisement
Her Agenda: Congratulations on your TED Talk. I see that travel to you is not about going on vacation, because at one point to Black people didn't have a right to travel. Talk about why it's so important?
Evita Robinson: Coming from our ancestral background, we've gone through generations of being chained to being able to fly and there was quite a bit of turbulence in between. There's so much power in that because of the historical context. I have a copy of the Negro Motorist Green Book printed and I've had it with me every day when I was in TED theatre writing this TED talk. I was researching these addresses to see if any of these places existed and if they did, did they know they were a part of this overground Black travel of the sorts. It was fascinating to become so entrenched and obsessed with what this must have looked like traveling in the Civil Rights movement in the United States.
Article continues below advertisement
I talk about it on an international scale like James Baldwin, Nina Simone, Josephine Baker, people who actually got out, where Paris was a big stop. We need to internally know these stories, and be empowered by them when we go abroad, but we also still need to identify a lot of the bullsh*t that still exists. And that's what I bring to light in the TED talk as well. We're breaking these stereotypes. We're going to places that 'Black people don't go' and doing things that 'Black people don't do.' I'm really gunning for more boards of tourism, destination marketing because they need to hear this.
Article continues below advertisement
Fifty billion dollars is what African Americans inject into traveling domestically annually. You say you want part of that money, but your marketing does not reflect that at all. We're this forgotten market, but clearly we're moving and shaking or else communities like Nomadness and others would not exist. There would be no need for it. It's about connecting, respecting what has changed, and being very honest with ourselves about what hasn't. For me, I'm stepping out in the forefront as the voice of the movement to bring that conversation into institutions that I feel need to hear it.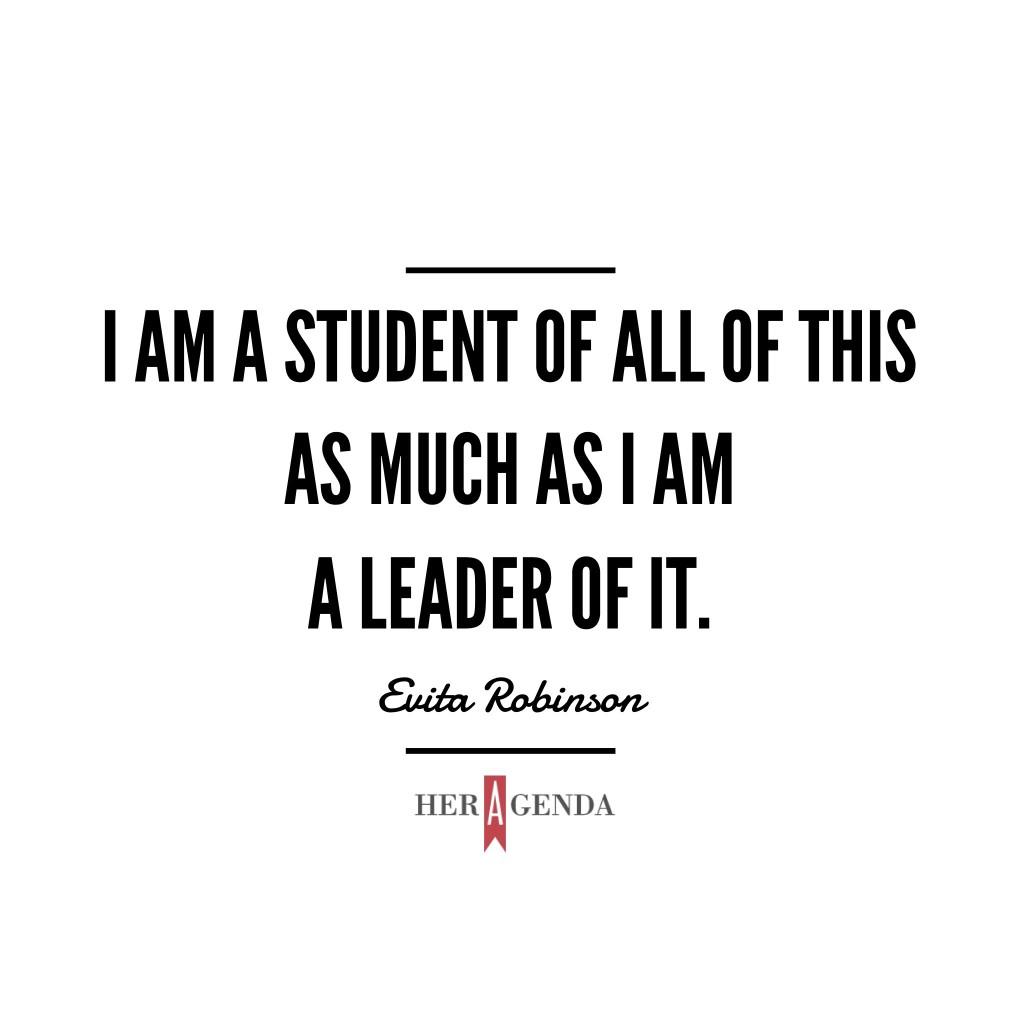 Article continues below advertisement
Her Agenda: They say you have to have money to travel. What's your advice on saving money for traveling?
Evita Robinson: Saving is really dependent on what you have to work with. I don't have a TV. I haven't had a TV in years and I've gone multiple years without having TV and that's money that can be funneled into an account that you don't touch.
There's so many resources that people have now: Flight Deals, Secret Flying, Sky Scanner. There's so many ways to find flight glitches, flight sale algorithms that a lot of the hard work is done, especially if you're not married to a specific destination. You can find cheap flights, which tend to be the most expensive part of your trip. I think portals like Airbnb are important because you'll find places that are cheaper than hotels and more authentic experience because you're dealing with the hosts that live there. You can eat where they eat, locally, instead of a hotel where you're being funnelled into tourist spots. I really believe in using those localized resources.
Article continues below advertisement
Also, being smart about where you go. Going to a place where your money goes far. I'm working on getting an apartment in Johannesburg, South Africa. Every time I'm in Johannesburg I feel like I'm ballin' because of the conversion rates –go where it works for you. Places like Thailand is where your money will go far. Be cognizant of that.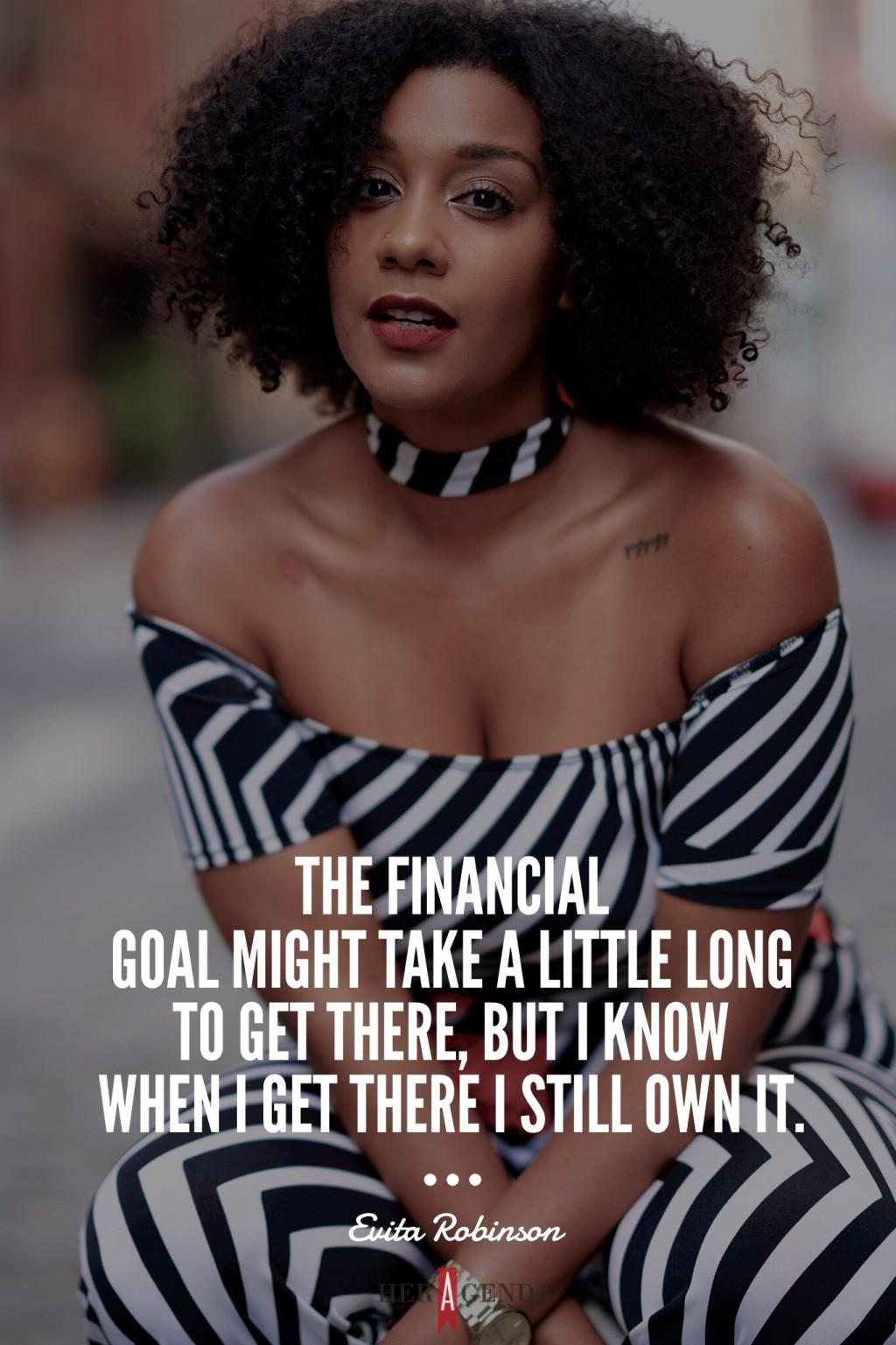 Article continues below advertisement
Her Agenda: Let's talk about your motto?
Evita Robinson: My years take on [different] mottos. One of them, which is tattooed on my forearm, says 'Stay hungry, stay foolish.' To me it means always stay hungry. Stay looking and satiating your appetite, whatever that is, find what moves you. Staying foolish is being that risk taker. Your idea may not make sense to other people, but if it makes sense to you and you can see it, that's the biggest hurdle that needs to be jumped. You're already ahead of the game — go! For me that's what 'stay hungry, stay foolish' means.
But this year, one of the mottos I've talked to my team about this year is 'Do less, better.' Honing in on the relationships we've built in the last six years, the skills we have internally, the resources we have externally, seeing what we can do and really zone in on the quality. I think those are two that resonate with me.
[Editor's note: This interview published on October 23rd. It has been edited for length and clarity.]