The years between 18 and 34 are some of the most influential in a woman's life – no longer a child and emerging into adulthood. The choices made during these years can impact a woman's life forever. Helping guide and empower that journey for many young women in America's heartland is Haley Johnson, Campus President of Brightwood College in Nashville, Tennessee.
Brightwood College in Nashville's student population is 80 percent female, many of whom are looking to gain the skills that can help you build a rewarding career. Through Haley's philosophy of compassion, and by placing students at the center of 'their story,' Haley is helping those students create second chances for themselves.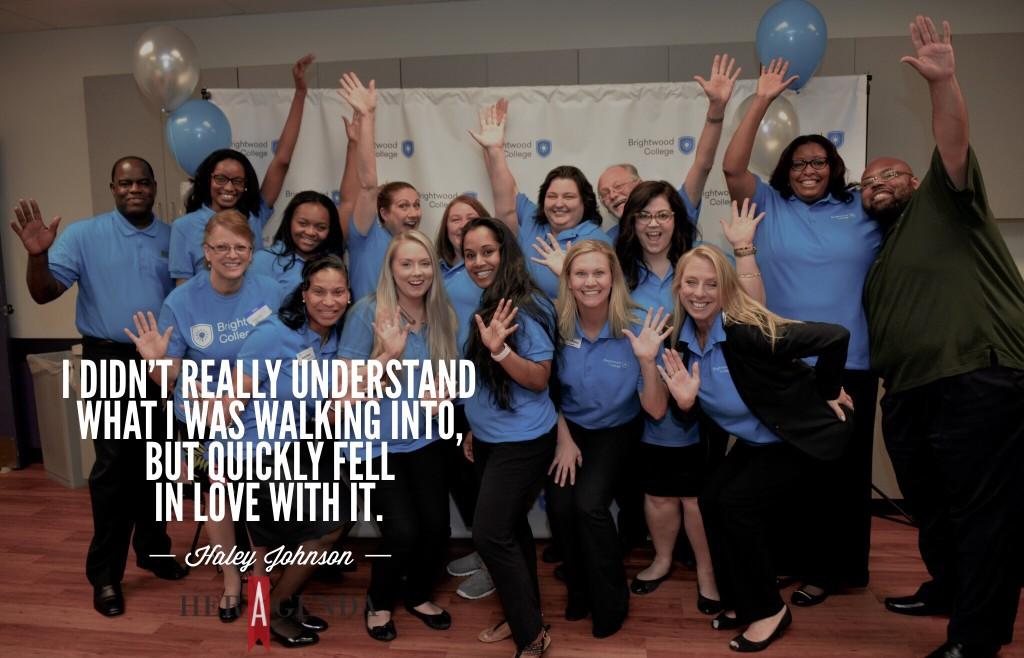 Her Agenda: Let's start with a quick introduction. Haley, tell us a little bit about yourself.
Haley Johnson: I'm Haley Johnson, and I am the president of Brightwood College, Nashville. I was born and raised in Pulaski, Tennessee, but I've lived in Nashville for the past 15 years. I was an admissions representative for four years. Then, a director of admissions for eight years. I've been president of Brightwood College in Nashville for four years.
Article continues below advertisement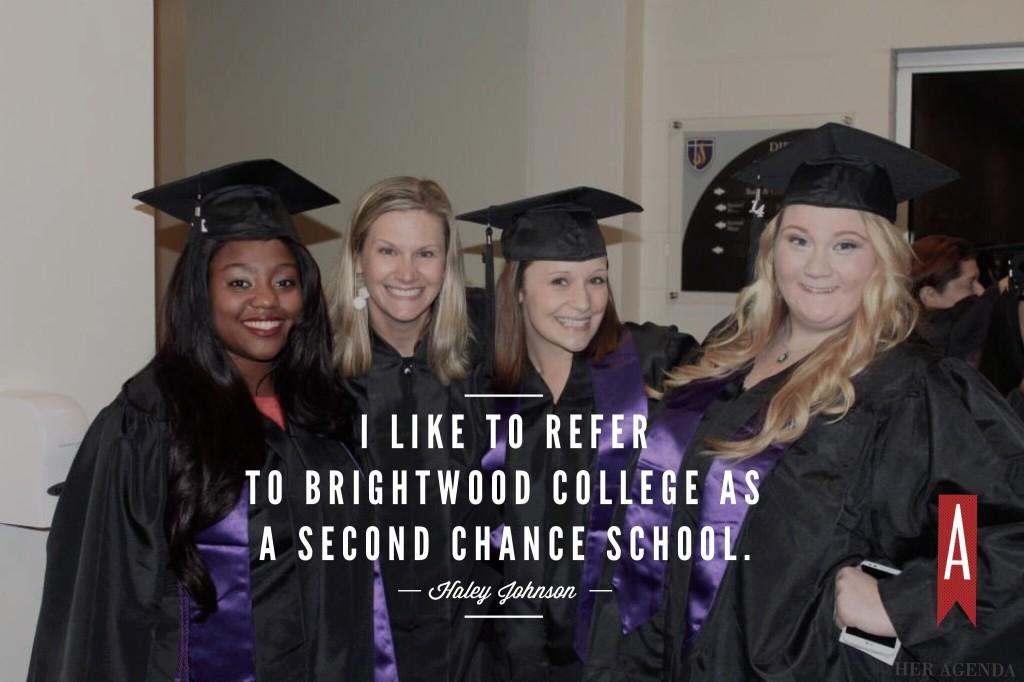 Her Agenda: Was educational administration something you studied in college?
Haley Johnson: It was not. I actually have a degree in business. I love education, but I didn't want a teacher's pay. I think teachers are one of the few professions in the world that are grossly underpaid for the impact they have.
Her Agenda: Did you ever see yourself in the education field?
Article continues below advertisement
Haley Johnson: Yes and no. I'm from a family of educators – my mother, my grandfather, lots of aunts and uncles [were educators]. So, I was raised around education. I've always had a passion for education, but I fell into this job by happenstance. Once I graduated from college, I answered an ad for an admissions representative. I applied for the job back when people answered job calls from the newspapers. I didn't really understand what I was walking into, but quickly fell in love with it.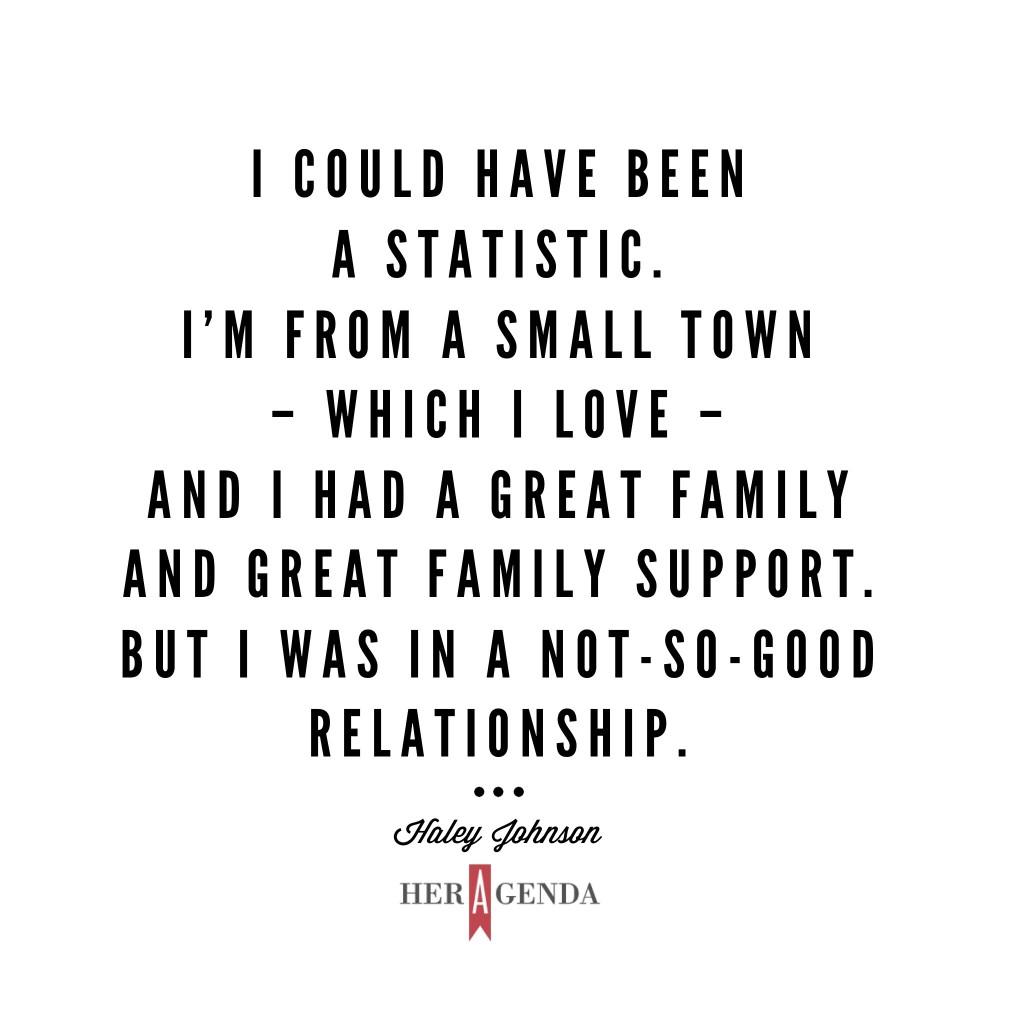 Article continues below advertisement
Her Agenda: What were the things that made you fall in love with education?
Haley Johnson: Initially, my job was to help applicants through the admissions process – and make sure that they started school and completed successfully. That's pretty exciting stuff once you realize that you're having an impact on people's lives and an impact on getting them into their careers.
Her Agenda: Tell me more about Brightwood College. What are your students like?
Haley Johnson: I like to refer to Brightwood College as a second chance school. A lot of our students tried college after high school and for a lot of reasons – life happens, a child, a divorce, whatever the case – they are further on in life and want to come back.
At Brightwood, we offer them that chance to come back. We provide a more flexible lifestyle, so they can complete their education and work at the same time, while also taking care of their families, if that's what they need to do.
Article continues below advertisement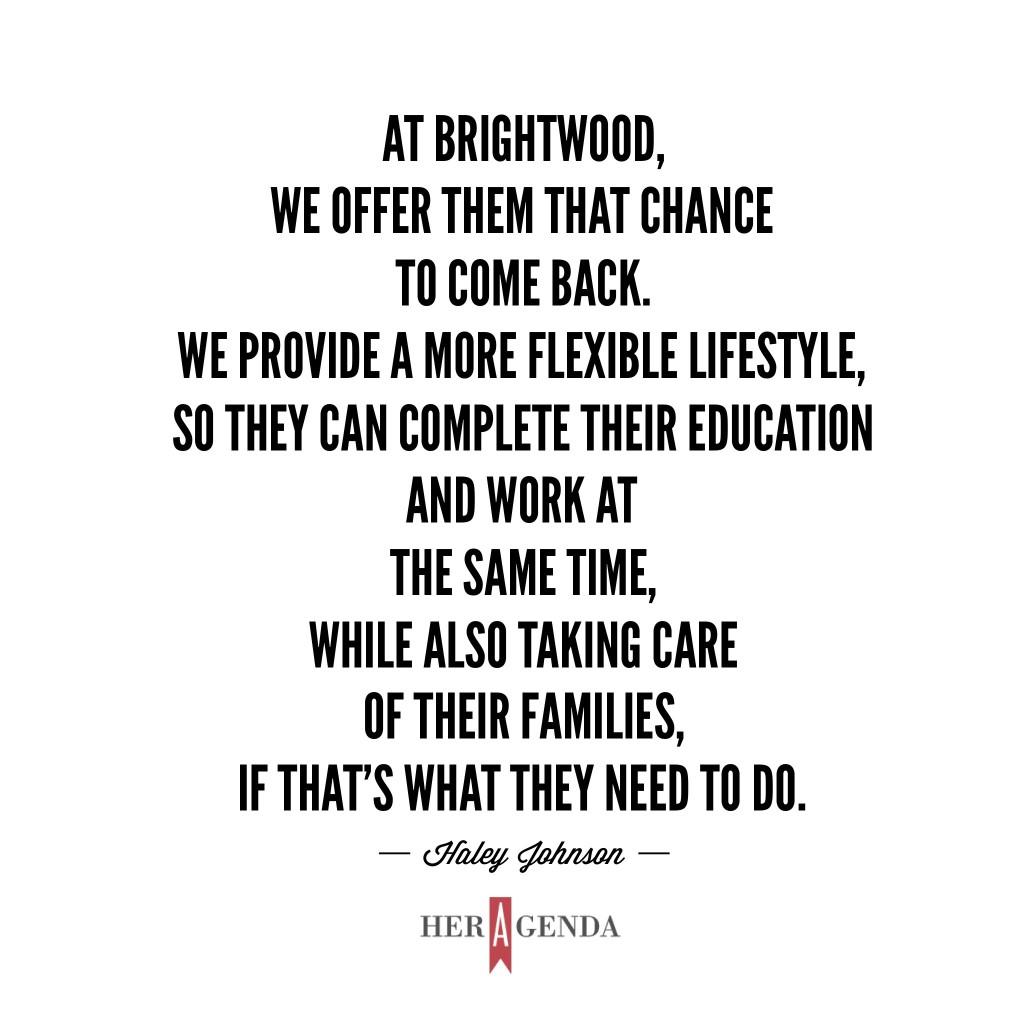 Her Agenda: There's this idea out there that college is not as valuable as it once was: machines are taking our jobs, everyone is overeducated and underemployed, and that you don't need a college degree. As a higher education administrator, what are your thoughts around that?
Haley Johnson: For our students specifically, college is very valuable. We train for on-the-job skillsets. Our medical assisting, our electrical tech, dental assisting, medical billing and paralegal programs – those are specific skillsets, and students benefit from having hands-on skills and training when they pursue those roles.
Article continues below advertisement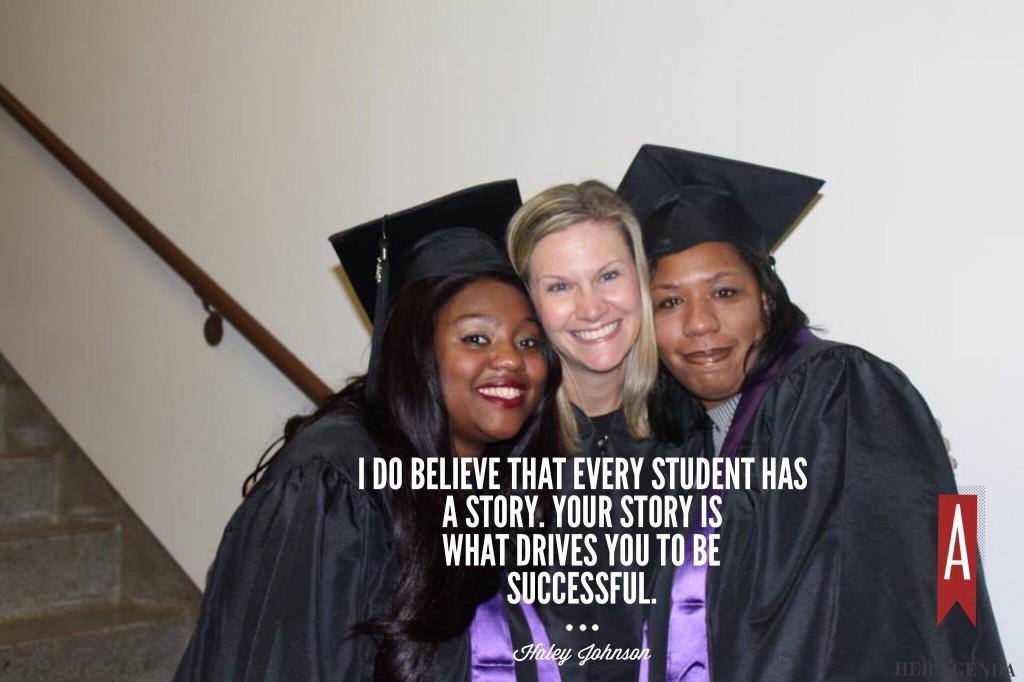 Her Agenda: There's a phrase you're known for saying around campus: 'what's your story?' That phrase is a foundational element to your philosophy as Brightwood College, Nashville Campus President. Why that question, and what's important about it? What is its role in helping you connect with students?
Article continues below advertisement
Haley Johnson: Early on in my career, I had a director of admissions say that to me. He said, 'What's your story?' Then he said, 'Every student here has a story.' It just always stuck with me. I say it at every student orientation and graduation, and it's because I do believe that every student has a story. Your story is what drives you to be successful. For some, it's about childhood. For some, it's about overcoming a domestic violence situation. For some, they are the first person in their family to go to college. For some, they overcame poverty. Whatever the case, I encourage my team – who are at the top of their careers – to never forget where they came from. So, when they are tired, and they are in that moment with a student and that student is just giving them every excuse in the book, they remember somebody that helped them along the way and use that as their motivation to help students.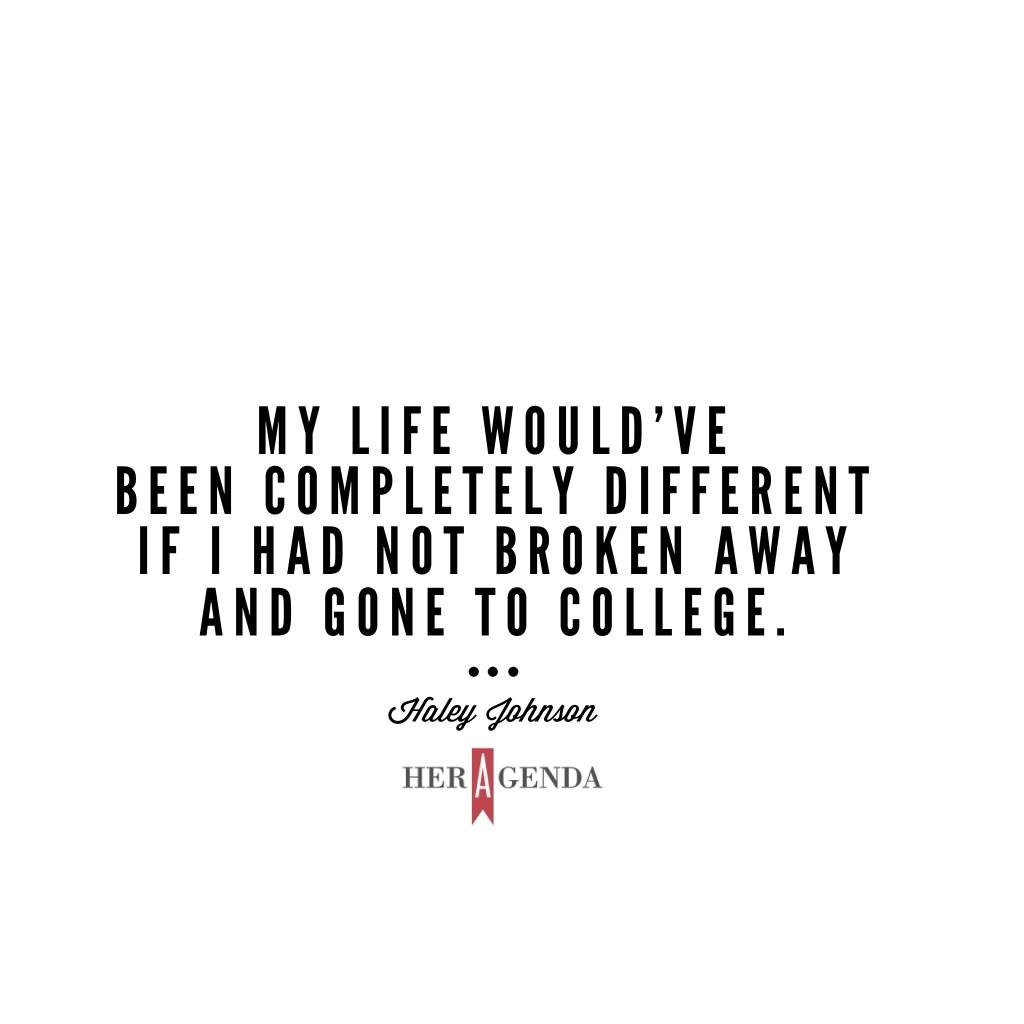 Article continues below advertisement
Her Agenda: To turn that question to you, what is the thing that drives you each day?
Haley Johnson: Empowering other women and helping others realize their full potential. It truly is. I could have been a statistic. I'm from a small town – which I love – and I had a great family and great family support. But I was in a not-so-good relationship. I was actually engaged at a young age. My life would've been completely different if I had not broken away and gone to college. I would've been living a very different life than I am right now. College certainly changed my life and got me out of that situation and gave me the confidence to pursue my dreams. I look back and think how different things could have been, you know?
But now, I can usually spot if a woman is in an unhealthy relationship. I feel like because of my experience, I'm really well equipped to have a conversation with her without overstepping.
Article continues below advertisement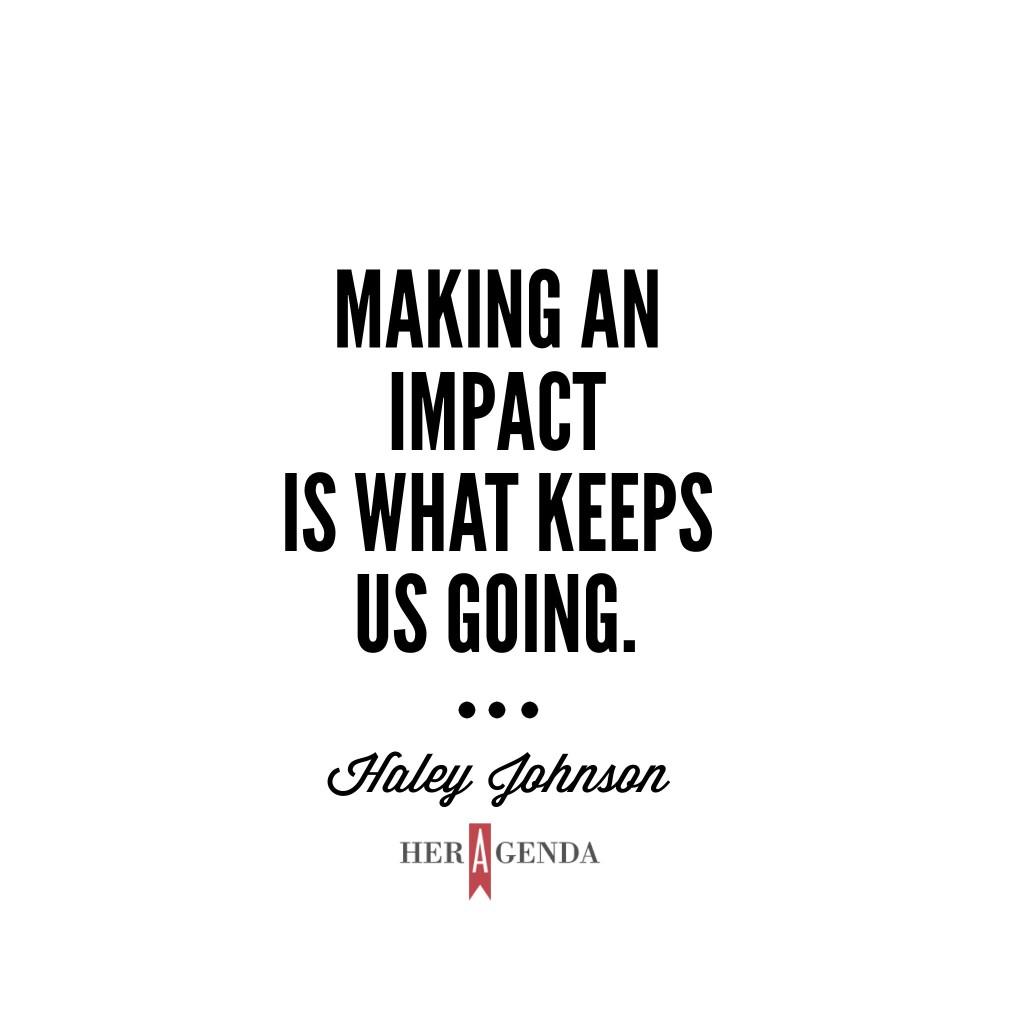 Her Agenda: Having that kind of guidance during those young adult years – that time in life when women are being faced with meaningful relationship decisions – is so imperative. It must be such a powerful point of making an impact.
Haley Johnson: Making an impact is what keeps us going. It sounds cliché, but it's truly not. This job is more than a job for me. I left and then came back – I was director of admission for eight years and thought, I want to do something different. So, I got out and did medical sales for two years, and I enjoyed it. I really had a great schedule. I miss that schedule sometimes. But, my heart was here at the campus and I felt like I had more to give. At the end of the day you need to be able to walk away and say you left it all on the line.
Article continues below advertisement
Her Agenda: Women obviously face many demands in terms of work and life, especially when it comes to family. The women attending Brightwood College face multiple demands in terms of balancing their personal lives while developing their careers. How do you help guide them?
Haley Johnson: We have a motto here at Brightwood that we say before each meeting: 'We want to create a culture that is focused on our students' success and create an environment where staff, faculty and students are empowered to do their best.'
As women, we need to empower each other to be the best versions of ourselves. Every woman's role is important, wherever she is. Each woman has to do what's best for her family. If she is happy and her child is happy, and she has support, then I think that is the best choice for that woman. We need to lift each other up as women and support each other because every choice is hard. Being a working mother is hard. And, being a stay-at-home mother is hard. We just need to be able to support each other.
Article continues below advertisement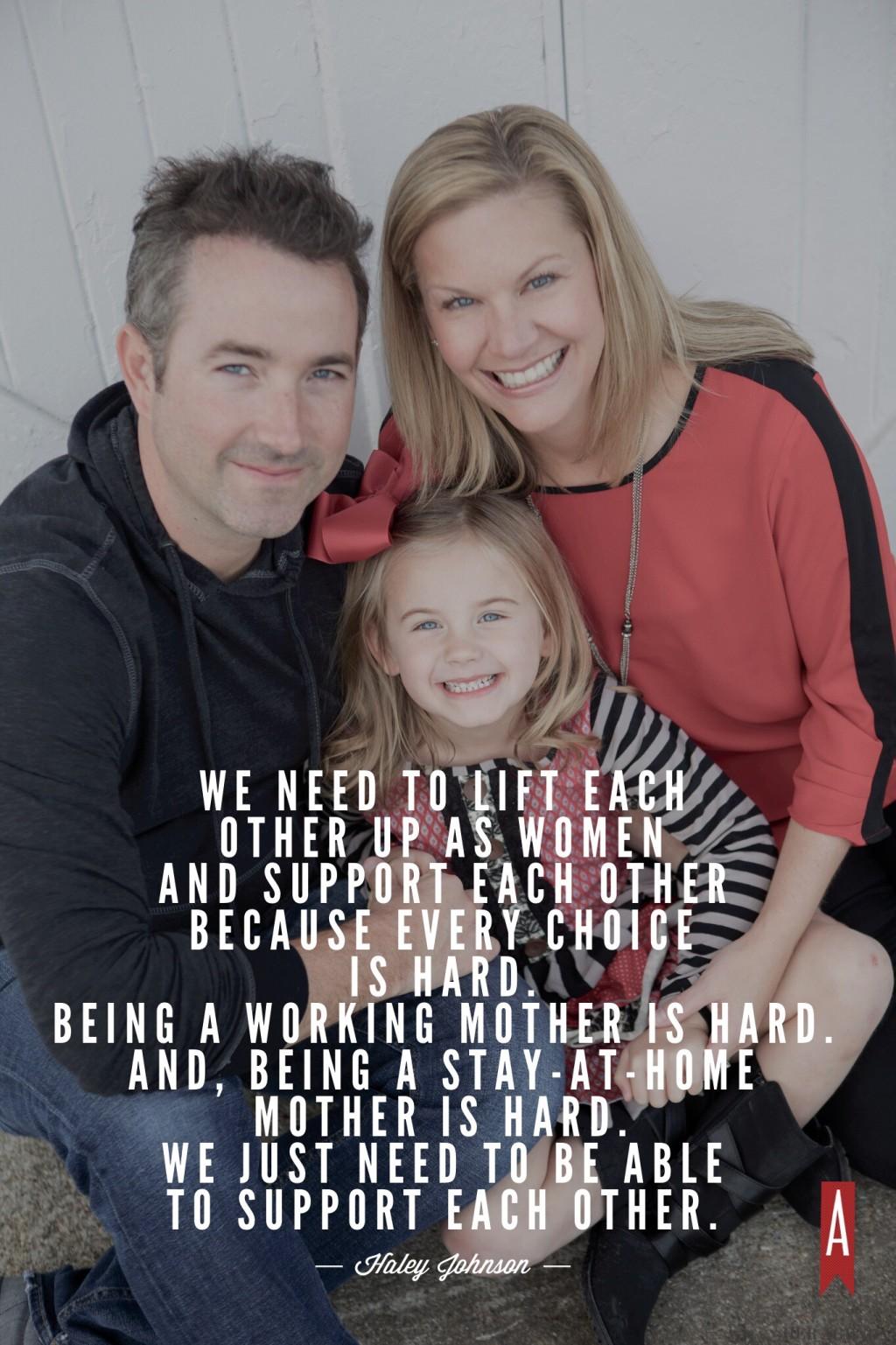 As managers, we have a little more flexibility. If I need to run out to my daughter's play, I can. My hourly employees may not have that flexibility or feel as if they do. We have to allow our female and our male employees to know that family does come first. I think that gets them to work harder for you because you do care about their families.
Her Agenda: Only 26 percent of college presidents are female, even though 57 percent of students enrolled in college are women. What is it like to be one of the few women at the top of your field?
Article continues below advertisement
Haley Johnson: It feels pretty good, honestly. I'll tell you that. It definitely feels good. It's something I take great pride in. I was raised by three strong women. They led by example. They gave me the confidence that I needed. I've never felt that because I was a woman it was an obstacle. That was because I was raised by strong women.
But I've been really fortunate here at Brightwood to have also had some strong male leaders who have mentored me for the past few years. I could not have asked for a better group of leaders.
Her Agenda: What is one of the proudest achievements you've had at Brightwood College?
Haley Johnson: We typically have two graduation ceremonies a year and they always seem to come up at just the right time. Our jobs are very difficult and very demanding – but also rewarding. The graduations seem to come at the right time every year where we can go and see the students walk across the stage and see their families.
What's really unique about Brightwood College is that, maybe a student's mom graduated from here a few years ago and now she is back at graduation and her daughter is part of the program and then both are back with another family member. Those moments are always rewarding. Those are the kind of things that reaffirm what we do and keep us pushing.
Article continues below advertisement
Her Agenda: Before we wrap things up, do you have any personal or professional advice for young women on building their careers?
Haley Johnson: In terms of their career, I would say it's never too late to change direction. If you have a political science degree or an English degree, it's never too late to go back to school. It's never too late to readjust and to pursue your dreams and just have that confidence and take that leap of faith. Many times, women don't send in their resume or they don't follow up with that job lead because they don't have all the qualifications. And, so many times they have passed up on a really great opportunity.
Also, networking is key. Women have got to network – through their friends and family. Many jobs are landed through networking and putting yourself out there. Don't be afraid to put yourself out there and go after it.
From a personal level, always be true to yourself. Find a job where you can earn a living while you're creating a life. That's really important that you have a job that gives you enough financial satisfaction that you can have a nice life and pay the bills, but at the end of the day that gives you joy.
Article continues below advertisement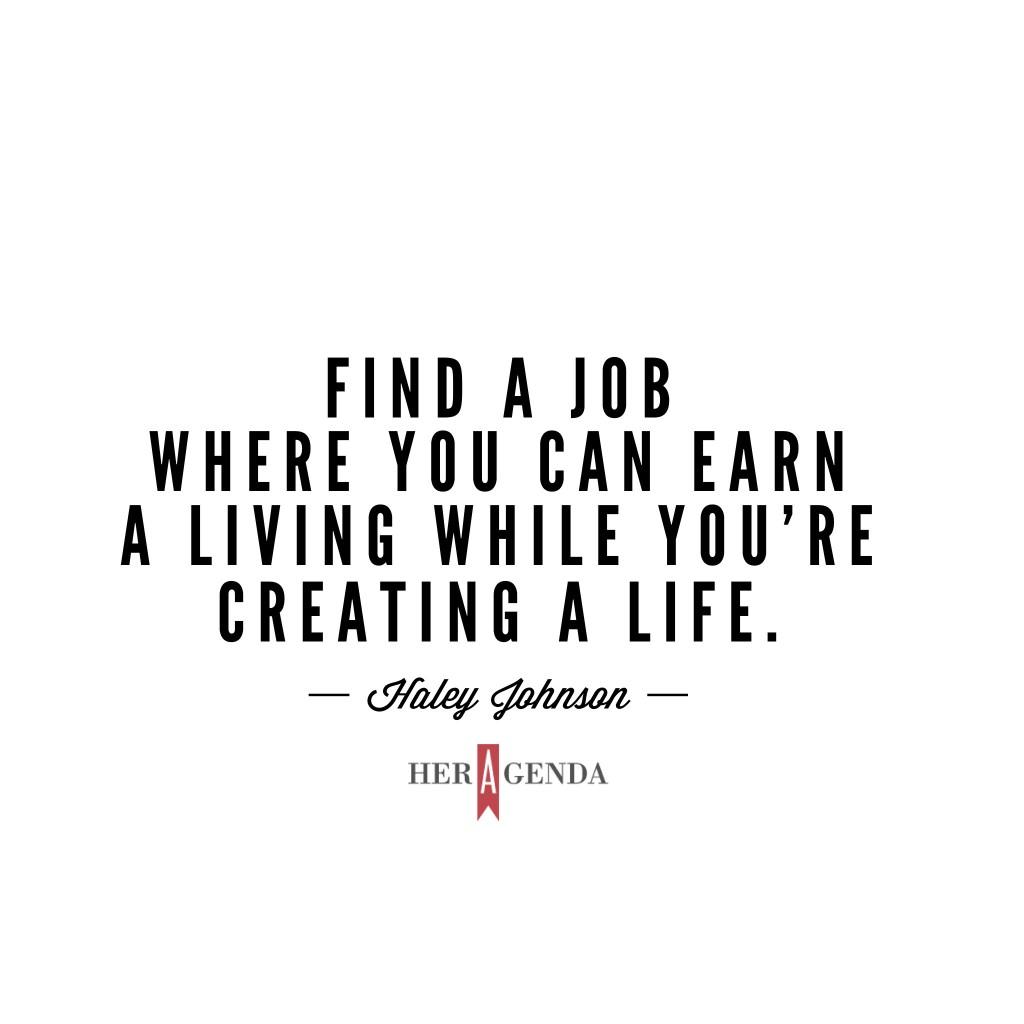 [Editor's note: This interview published on July 10th, 2017. It has been edited for length and clarity. This Power Agenda is sponsored by Brightwood College.]