With a tell it like it is, bold, and bright spirit author Jessica Bennett is tackling patriarchy one project at a time.
As an award-winning journalist and critic, Jessica writes on gender issues and culture as a contributing writer and columnist at The New York Times, where she has covered sexual consent on campus, feminism, and Greek life.
A former staff writer at Newsweek and columnist at Time.com, Jessica is also a contributing editor at LeanIn.Org, the nonprofit of which she is the cofounder and curator of the Lean In Collection – a photo partnership with Getty Images to change the way women are depicted in stock photography.
Read on for a peek inside Jessica's agenda where she shares advice for making waves, and standing up for your rights, all while still having some fun.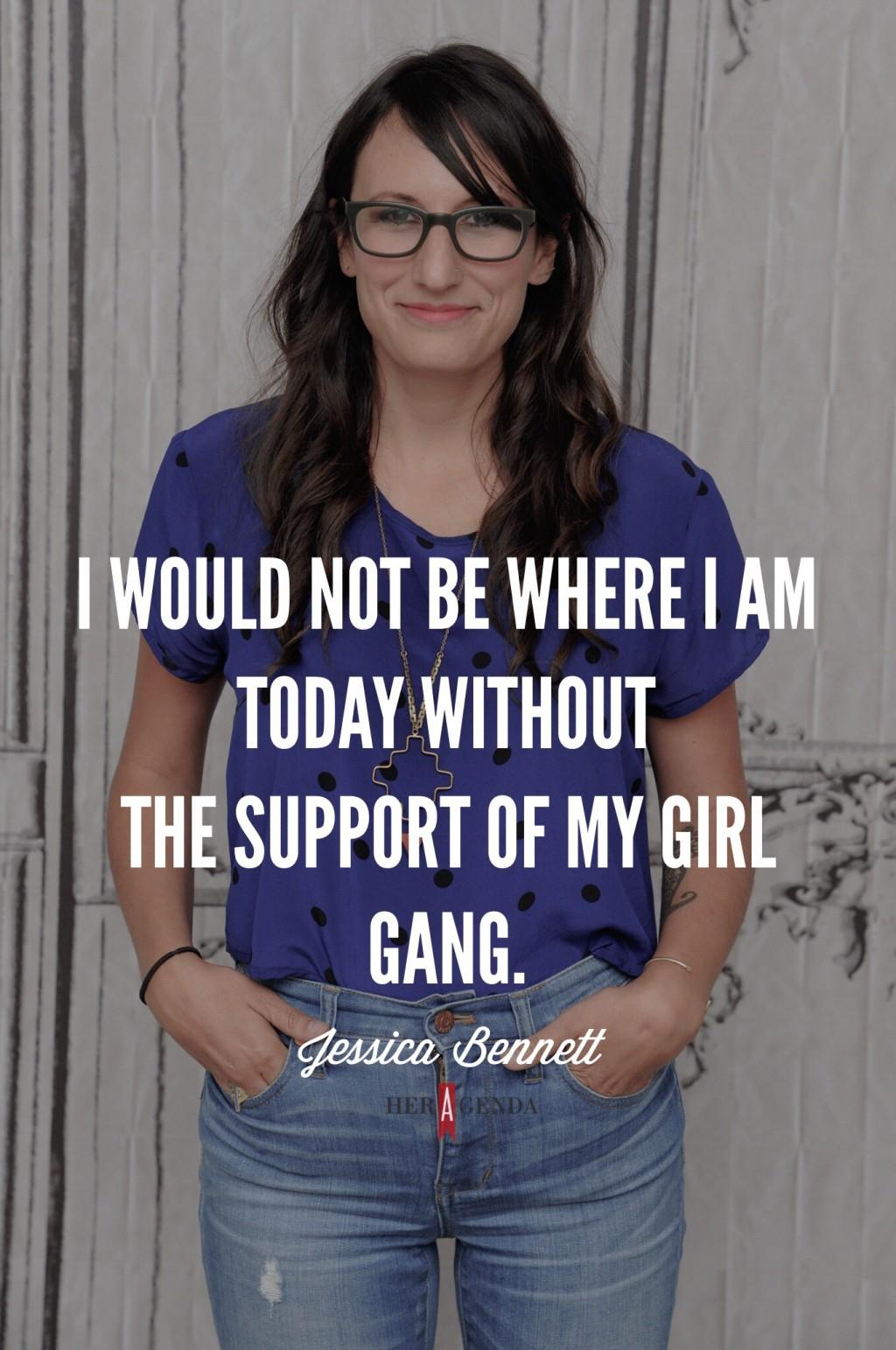 Article continues below advertisement
Her Agenda: Where did you envision your career going when you first began at Newsweek?
Jessica Bennett: I wanted to write feature stories about issues of social justice. I imagined doing this in print, via long form journalism, which I suppose I sort of did and didn't do. Although at the time I started, fresh out of journalism school where my professors were still advising young writers to move to small towns and work for local newspapers, I was pretty naive to the role the internet would ultimately play in my career path. That, and how much instability there would be. In the seven years I was at Newsweek, I endured so many rounds of layoffs I could hardly count. I was there when the magazine was put up for sale — for $1 — then sold to a 90-year-old man who would die a year later. The magazine would go out of print. We would merge with the Daily Beast. Then it would go back into print. We'd divorce from the Daily Beast. At one point there were so many going away parties for laid off or buyout-taking colleagues that I was developing a serious drinking problem.
Article continues below advertisement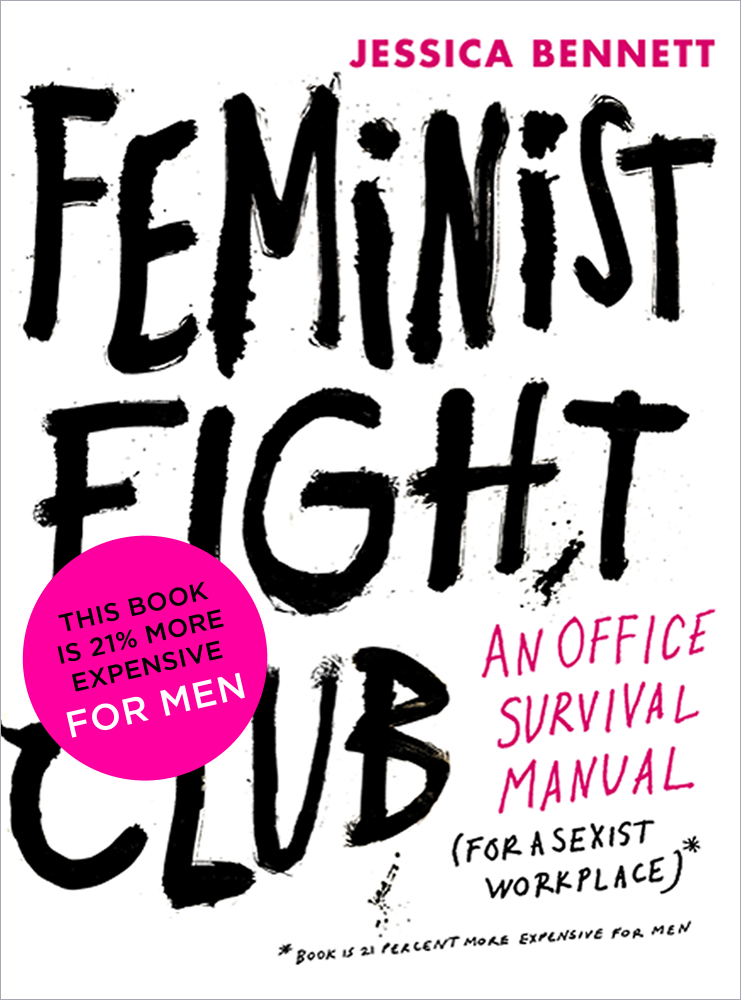 Her Agenda: Tell us how you became involved with Lean In?
Jessica Bennett: To cling to my tumultuous media narrative here, I got involved somewhat out of desperation — because I was fired from Tumblr. I had left Newsweek to create a new journalism arm for the Tumblr, and yet 11 months later Tumblr decided it didn't actually want to do journalism and my team was canned. They called me on speakerphone to lay me off. I had met Sheryl Sandberg reporting a story for The New York Times, and her book had just been released. I thought there was a huge opportunity to do editorial there, so I thought, fuck it, I'm going to email her. It wasn't like she just hired me out of the blue, but over the course of a couple of months, an in-person meeting and a 30 page memo, I convinced her to bring me on.
Article continues below advertisement
Her Agenda: How has your perception of sexism changed over time?
Jessica Bennett: It's sort of like one of those things where once you see it you can't unsee it. So I think more than a change in perception it's a change in how frequently I notice it. And sadly, it's everywhere.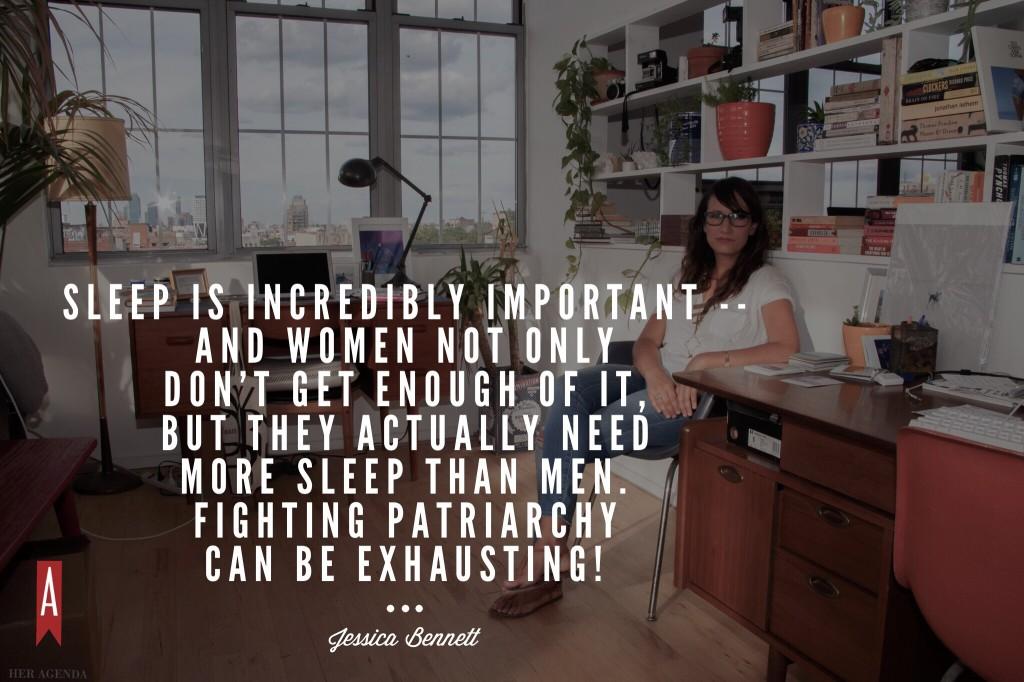 Article continues below advertisement
Jessica Bennett: I wanted this book to act as a manual, literally. The kind where you can mark pages, keep it in your cubicle, tear out the negotiation script and bring it with you when you go in to ask for a raise. I wanted to absolutely PACK it with data and scenarios, and provide tools for every single one for how to fight back. The book is written in my voice, but everything in it is rooted in social science research. It's kind of like the bible I wish I had when I was starting my career.
Her Agenda: FFC helps shed light on everyday sexism but also compounds on the ability of those who identify as women to laugh at the absurdity of all of it. Is making fun out of our grievances ever not okay?
Jessica Bennett: I think there are times to be serious and times to laugh. And sometimes, at least for me, the only way to stay sane – to not be angry all the time, is to laugh about the absurdity that women must endure. But I also think humor can be a really effective way of bringing people into the conversation. I've been really encouraged to see how many men have responded positively to the tone.
Article continues below advertisement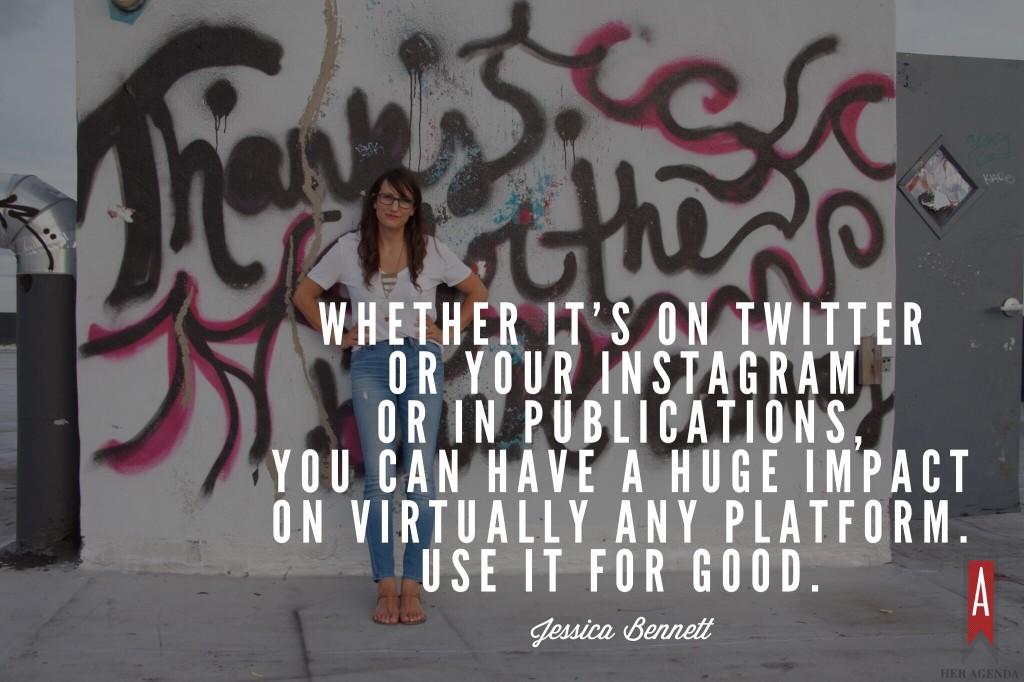 Her Agenda: What advice do you have for using writing as a tool to create social change?
Jessica Bennett: I've always considered myself to be incredibly privileged to have a platform to write about issues that matter to me. So the way I try to view it is that I have a duty to write about some of these issues, on behalf of those who don't have a platform. I am incredibly lucky to be able to say virtually whatever the fuck I want, with an audience who reads it, so I also consider that a responsibility. As for advice: keep writing! Just go for it. Whether it's on Twitter or your Instagram or in publications, you can have a huge impact on virtually any platform. Use it for good.
Article continues below advertisement
Her Agenda: Stomping out patriarchy, especially post election, is exhausting. How do you also take care of yourself?
Jessica Bennett: I sleep… a lot. Especially post-election, it felt like I'd been through some kind of war. So I think sleep is incredibly important — and women not only don't get enough of it, but they actually need more sleep than men. Fighting patriarchy can be exhausting!
Her Agenda: Who or what inspires you the most?
Jessica Bennett: The women of my fight club! Truly. I would not be where I am today without the support of my girl gang.
Article continues below advertisement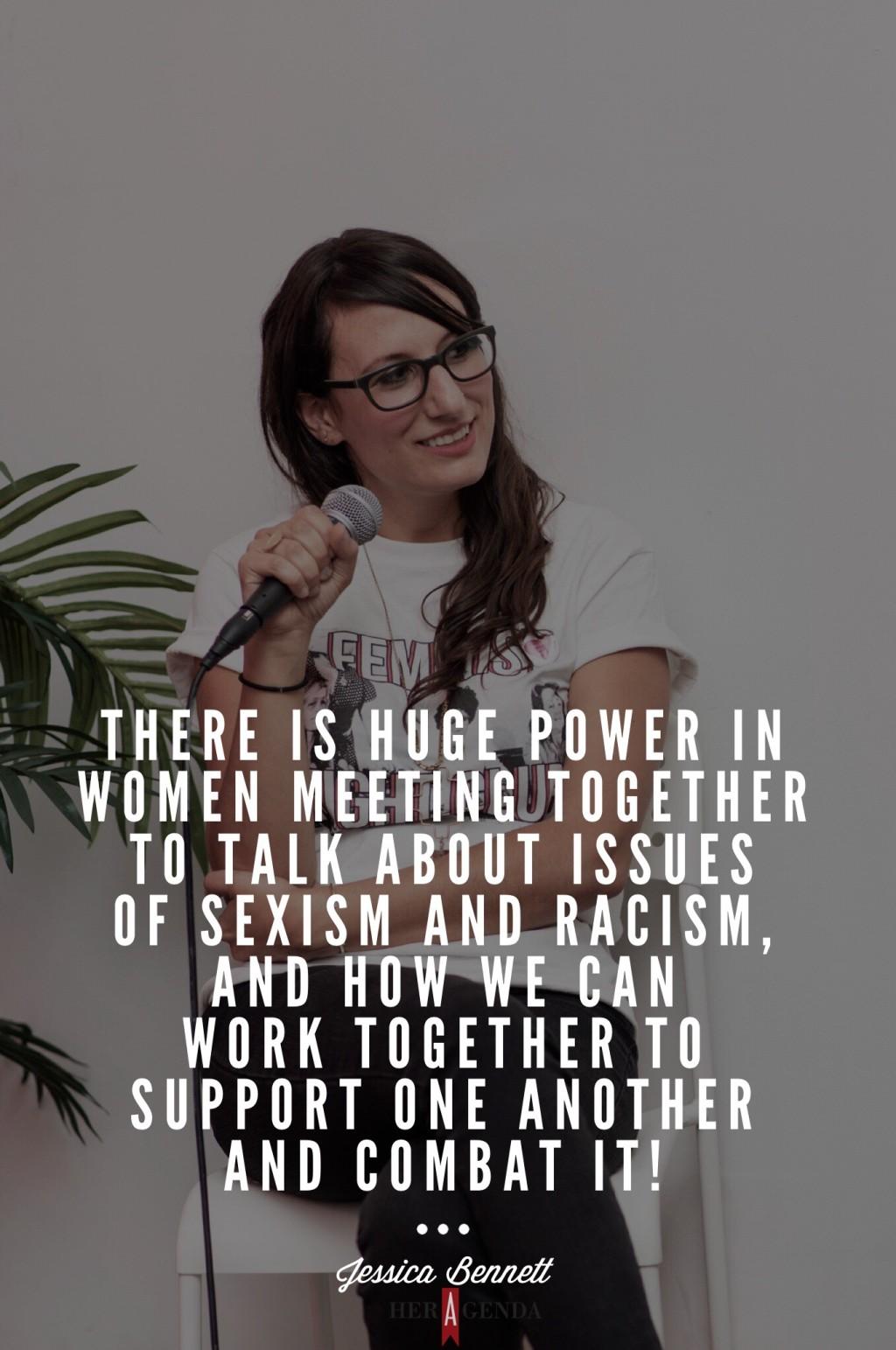 Her Agenda: Is there anything else you want to share with our readers?
Jessica Bennett: Make a fight club of your own! You don't have to call it that; call it whatever you want. But there is huge power in women meeting together to talk about issues of sexism and racism, and how we can work together to support one another and combat it!
[EDITOR'S NOTE: THIS WAS PUBLISHED ON DECEMBER 26TH, 2016. IT'S BEEN EDITED FOR LENGTH AND CLARITY.]