"What do you mean you're making metal clothes? I don't understand."
That was the response celebrity fashion designer Laurel DeWitt recalls receiving when she first told people her fashion line was only going to be made out of metal. At the time, during her sophomore year in college at the Pratt Institute, the Brooklyn native already knew people were not going to understand her vision. However that is the beauty of having your own vision. It's created for a particular person or group of people to see, believe in, and most importantly execute.
The same vision that was misunderstood by many, was what helped DeWitt win an award her senior year, where she designed a metal clothing collection. Since receiving the award, she graduated from Pratt and worked for different brands from Fila, to Oscar de la Renta, and Pepe Jeans before she taking a leap of faith and launching her brand, Laurel DeWitt, in 2014.
Three years since her launch DeWitt has been grinding non-stop dressing a-list celebrities like Britney Spears, Faith Evans, Nicki Minaj, Lady Gaga, and more. In the midst of expanding her business, DeWitt spoke with Her Agenda and dropped major keys on what to do when experiencing doubt, who inspires her, and one of the most valuable lessons she's learned working with in the fashion business.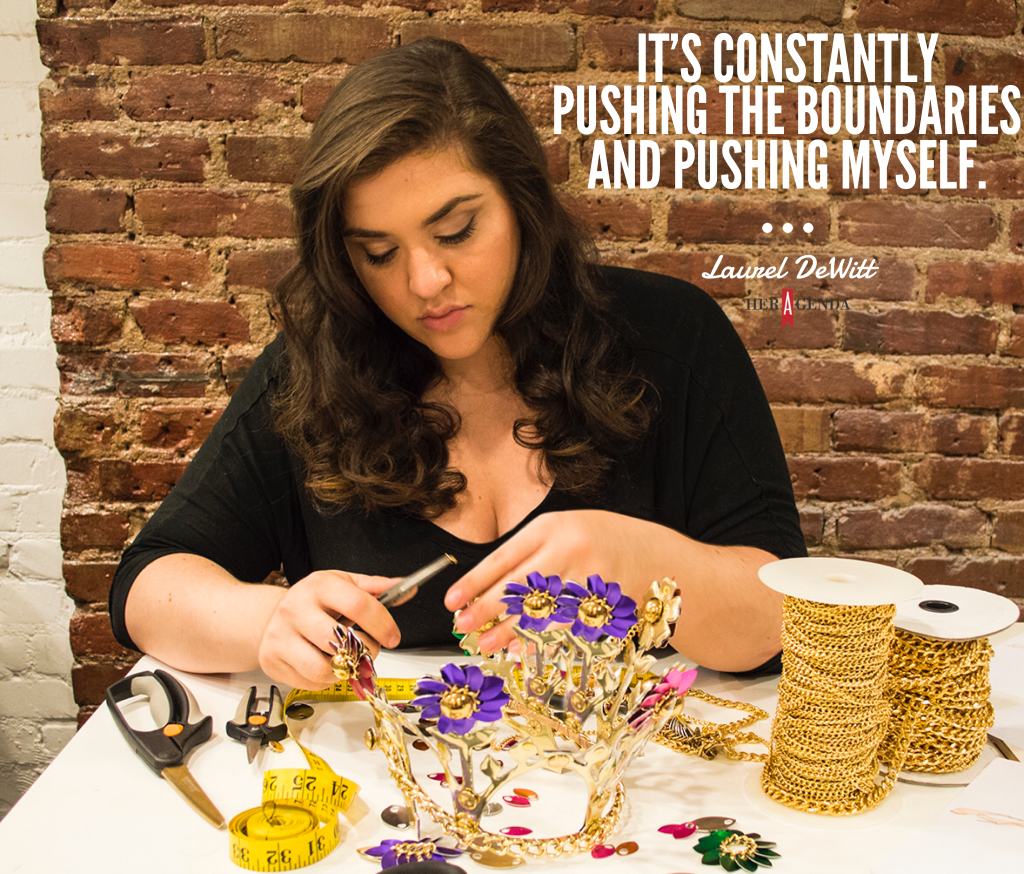 Article continues below advertisement
Her Agenda: During your fashion show featuring Amber Rose, you shared you specifically wanted your product to be in the hands of people that want it. How does it feel now, two years later that you're actually making that happen?
Laurel DeWitt: It's always an amazing feeling. I've partnered with Pervis Ross PR and he does PR for the brand. Our latest collection is kind of living there and he helps facilitate magazines and celebrities. There are three homes for LD right now. It's the showroom, handbags and accessories, and its Pervis Ross PR, the loans and some rentals. It's a different revenue stream for the brand because everyone wants it and it comes so far.
Her Agenda: As you're building up your resume with celebrities like Nicki Minaj and Amber Rose, what's one thing you've learned working with them?
Laurel DeWitt: I think what people need to understand is that working with celebrities is not easy. There's more rejection. We've had pulls from Katy Perry to Britney Spears, Madonna, and Lady Gaga because the stylist believes in [our designs] and celebrities may or may not wear it because their vision [may change]. I would say less than 50 percent of the time they actually wear it. It's always a series of [me] getting hype to getting upset when they wouldn't wear something.
Article continues below advertisement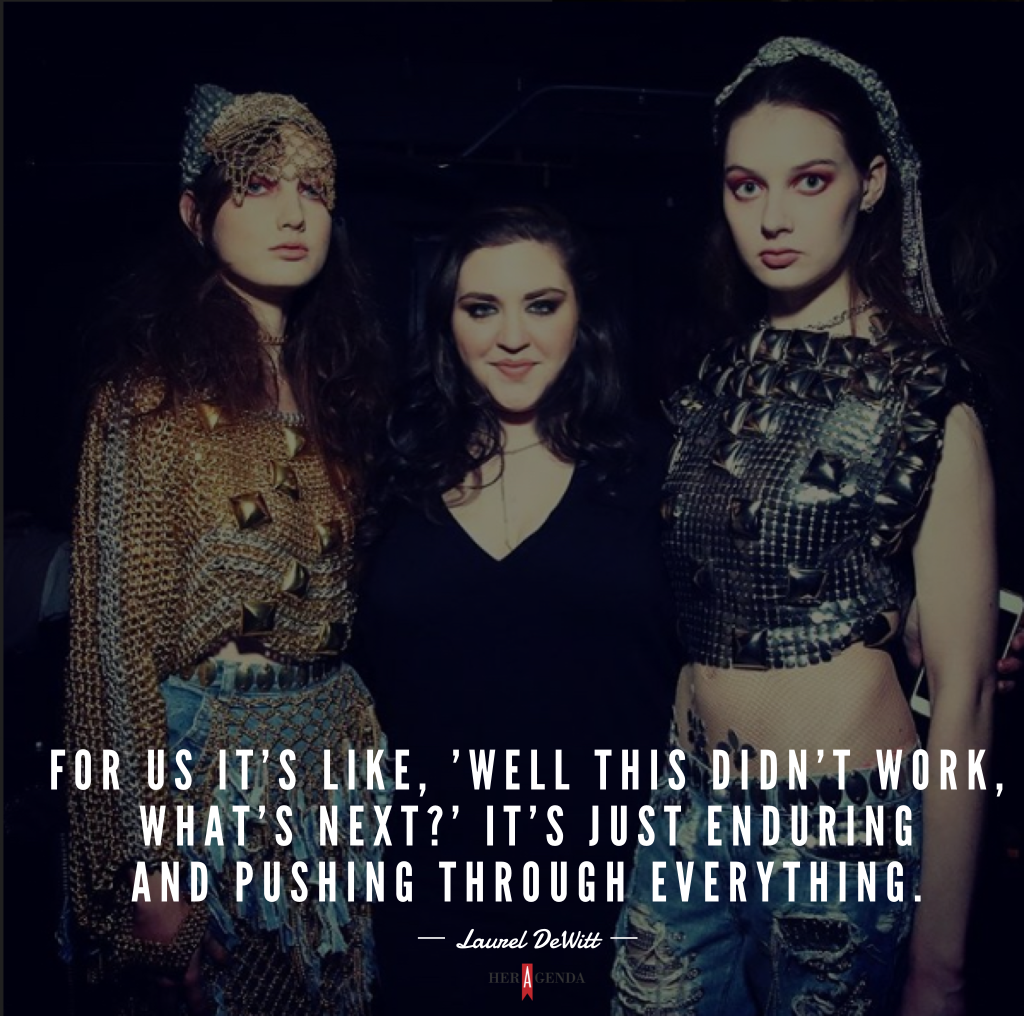 Her Agenda: How do you cope with rejection, pushing forward and making sure at the end of the day the dream is still happening?
Laurel DeWitt: At first it was really tough for me. I would really get depressed. I remember I would sit, wait and watch some video or an award show. But, I've also accomplished so much that it just balances itself out and I just keep moving. I've proved to myself enough that I know if I keep creating, I take that energy now and say, 'What can I do to make this better?' I look [and I'll say], 'Well this doesn't really fall right,' and then it makes me evolve and push things a step further.
That's kind of why I started doing crowns. I started doing the chains and I saw people knocking me off and I'm like 'Alright, I need to stay a step ahead of you guys. Now, I'm going to start making crowns.' The goal was somebody's going to notice this and a stylist is going to see it and they're going to want it — and that's what happened. It's just remaining positive as much as possible and keep it moving.
It's constantly pushing the boundaries and pushing myself to make something cooler and thinking outside the box. It's knowing the trends and taking it a step further. Sire is really good at pushing me. I think that's a problem with a lot of people that have ideas or try to be entrepreneurs. They think they have an idea and they get stubborn and stuck at one point, or they see something not working and they quit. For us it's like, 'Well this didn't work, what's next?' It's just enduring and pushing through everything.
Article continues below advertisement
Her Agenda: Earlier you mentioned that people trying to copy your designs, what's your goal in designing?
Laurel DeWitt: I want to be a world-renowned fashion designer. I want to have a brand that does homegoods, sunglasses, handbags, accessories, jewelry, clothing — a lifestyle brand. I want to be known where I have my vision and art are in people's home. Whether it's through apparel and accessories or homegoods. I want to make chain chandeliers. Stuff that empowers women and that makes the average woman and man feel great about themselves.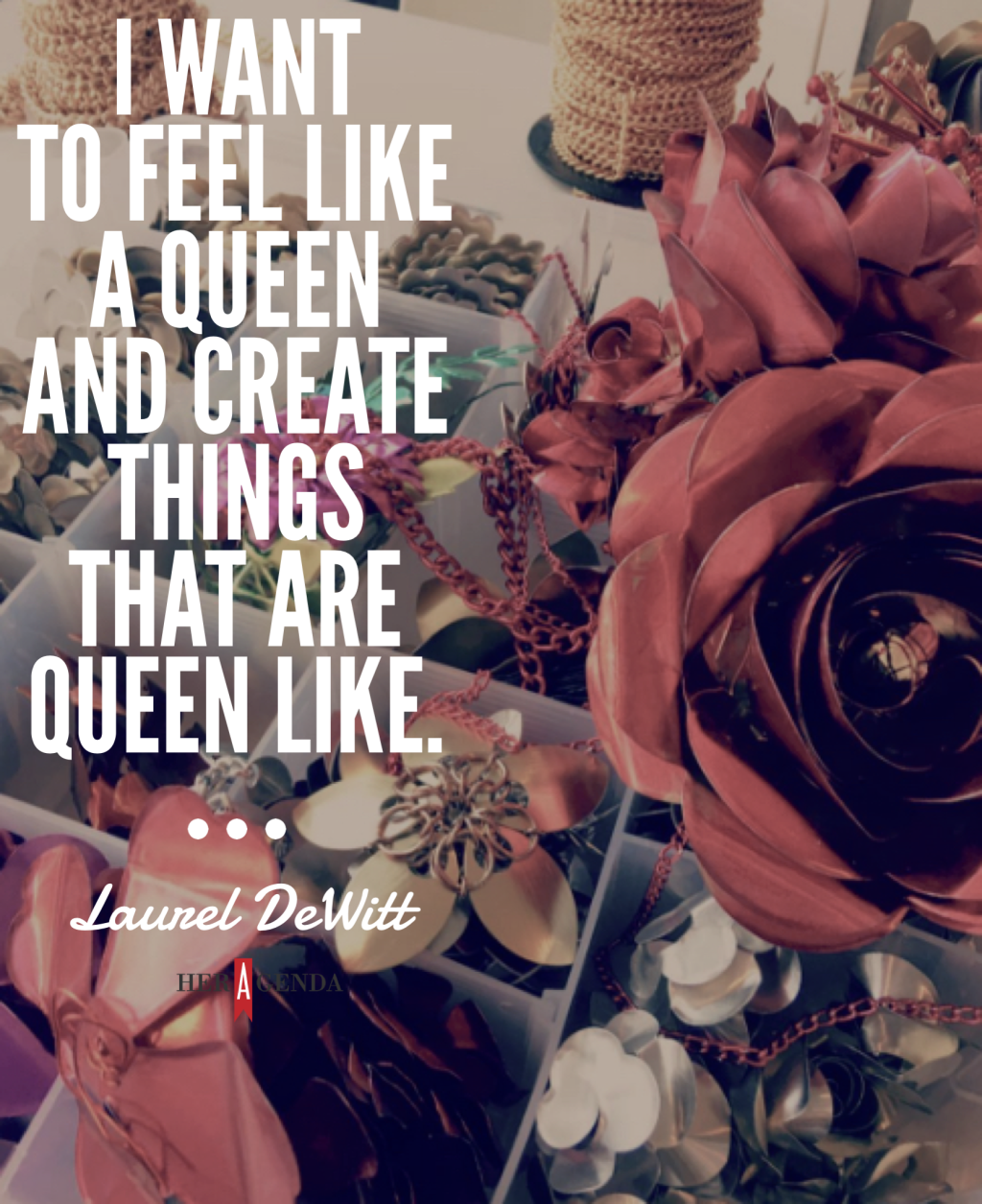 Article continues below advertisement
Her Agenda: Who's your muse?
Laurel Dewitt: As far as muses go, I've always been inspired by global rebellion and queens. My first crown was actually made for an exhibit at the [National Museum of African Art] for Cleopatra in the Egyptian wing. So that's when I made the first crown that was my logo. My first couple of collections were inspired by Cleopatra, Egyptian art, and regal [style] – powerful women. I love watching Khaleesi in Game of Thrones, I get energy from that. Do I still want to rule the world? No, but I want to feel powerful. I want to rule the design world. I want to rule my own world. I don't want to have a boss over me telling me what to do everyday. I want to feel like a queen and create things that are queen like.
Her Agenda: Forging your own path, as a designer, what did it take to get people to see your vision?
Laurel Dewitt: My brother is a pediatric cardiologist. In high school he had the perfect score on his SATs, he was a senior and I was a freshman. I remember I had teachers and students saying, 'What are you going to do as a fashion designer? Why don't you be like your brother?' I think now it's a little more acceptable. In the late 90s it really wasn't that acceptable. I've always had people question it, and I've always had people side-eye me. Now, no one does because I've accomplished things they can't even dream of. Now, that I have the handbag collection, it's really starting to come true. People try to tell you no, and you say okay and you keep it moving and you prove them wrong. It took me years to do this. I've been doing this for a long time.
I started making earrings and started selling them on the streets in SOHO. I sold them for $5 to $10. We would sell on Friday and Saturday night and make $200-300 each night – that's how the jewelry kind of started.
Article continues below advertisement
Her Agenda: What's your life motto?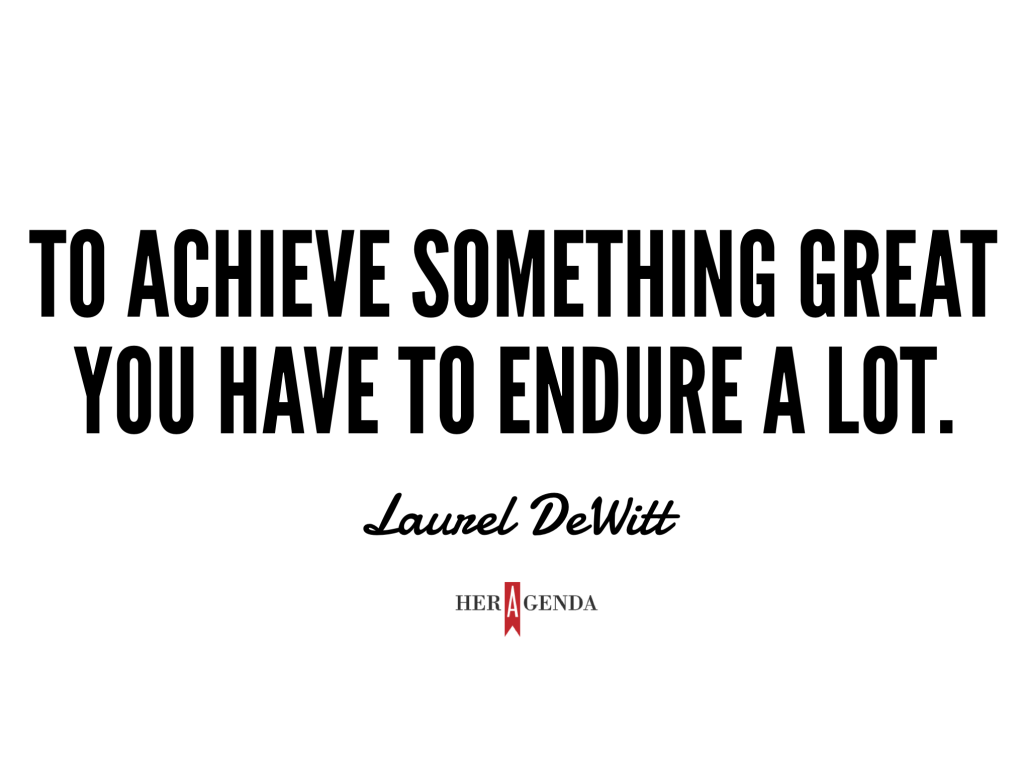 Laurel DeWitt: There are two mottos I learned in college. One is Pratt's motto, "Be true to your work and your work will be true to you," and I definitely live by that. Pratt's one of the top art schools in the country, and you can tell that it is genuine because if anything, I've been true to this work. I believe in it more than anyone believes in it. So, I'm true to it and it's true to me. Then also, my sorority motto Theta Phi Alpha is, 'Nothing great is ever achieved without much enduring,' which is another thing that I live by. To achieve something great you have to endure a lot.
[Editor's note: This interview published on April 17th, 2017. It has been edited for length and clarity.]