Laurie Segall never imagined she'd end up as a senior technology correspondent for CNN or editor-at-large for CNN Tech – what she did know was how fascinated she was by those that took a different path. It is there, right between technology and culture, where she uncovers both the positive and negative outcomes of their unbreakable bond. It is also within that formidable relationship where Laurie excels at speaking with the founders and pioneers of tech who weren't afraid to embark on something new.
As the host of CNN's first CNNgo original, Mostly Human with Laurie Segall, she explores sex, love, death, and humanity, all through the lens of tech. An award winning journalist, Laurie specializes in investigative reports showing the impact of technology on our daily lives, building on her long standing focus on innovation and entrepreneurship. She has worked on award-winning investigative series ranging from emerging forms of online harassment to an intimate look at the hacker community and drug use in Silicon Valley.
From the founders of Instagram to Uber, Segall got her start identifying and interviewing disruptive tech companies and bringing their stories to light. Segall was named to Forbes' '30 Under 30′, and Mashable's 'Seven Top Journalists to Subscribe to on Facebook.'
But aside from her lengthy resume of experience and achievements, Laurie, a self-proclaimed "weirdo," is down to earth, curious, and passionate to stand up for those who have been used and knocked down by the tech world and beyond. Her innate drive to keep learning, laughing, and reinventing her goals keeps her audience constantly on their toes.
Article continues below advertisement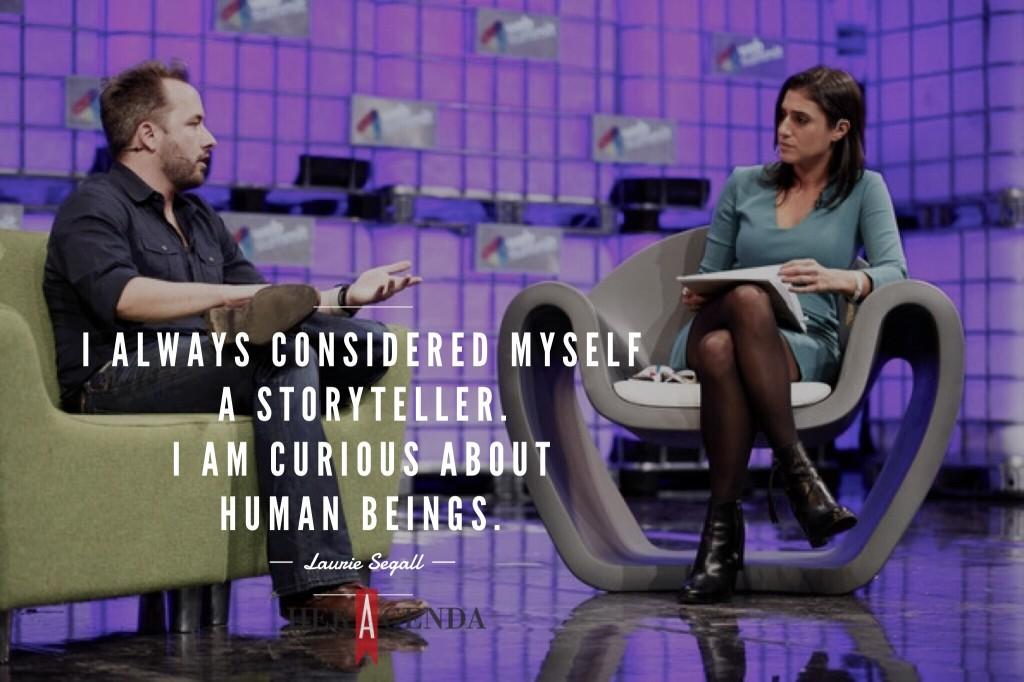 Her Agenda: You studied English and Politics at Michigan. How did you find your way to technology and finance?
Laurie Segall: It almost happened by accident. I always considered myself a storyteller and I am curious about human beings. Ever since I was editor of my school newspaper in high school, I was obsessed with weirdos, and always wanted to write about them. I always had this idea that I wanted to be a journalist and I love to write. After I graduated I got a job at CNN in the newsroom. It was awesome. There was nothing cooler!
Article continues below advertisement
I was freelancing at the time and I ended up getting a full-time job at Business Updates which was our business unit, which for me was my first exposure to finance. I think, even as a journalist, if you are not 1000 percent sure about something, you go in and you learn, and that is what I did with business.
In 2008/2009 I started getting into technology. There was the iPhone, the app store had just come out, and we were coming out of the recession. It was an incredible time because there was this group of young weirdos and really interested and creative people who felt like they didn't have to go to Wall Street. For me, I found those people really interesting. It was never [that] I was obsessed with technology or I was a gadget girl. If anything, I found this group of people.
In my free time, I would just go get to know founders. This was when Instagram and Twitter were launching. I was obsessed with this idea of people who took a different path and didn't go through the front door. It just so happened that my beat was the little beat that exploded. Fast forward all these years later and you see all these implications of technology. I turned my side gig into covering technology into my full time gig. Even then, my beat has changed throughout the years. I keep changing it as technology changes society.
Article continues below advertisement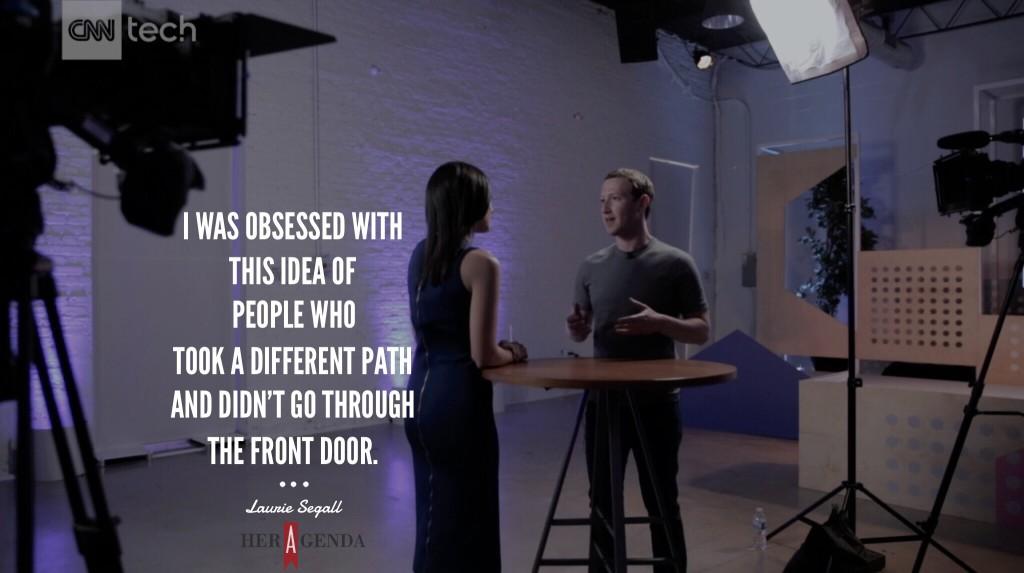 Her Agenda: There is so much pressure young people face. Where did you get the confidence to think, this interests me and I'm just going to go for it? Did you get any pushback from people about not having a background in tech?
Laurie Segall: I've always been a curious person and I've never quite fit. That is why I always liked the tech community because they didn't fit either.
Article continues below advertisement
Of course, I think you are always going to have pressure to be something that maybe you're not. It is about listening to what you are. I think if I can even take any advice from the people I've interviewed – take the founders of Instagram – they didn't used to be Instagram, they used to be something called Bourbon – it was a check-in app, but they noticed that people were posting a lot of pictures. They had the courage to decide to completely change their idea and to be all about posting pictures. It was that paying attention and not being so stuck in this idea of what you are supposed to be, and be in tune with what you want to be that helped them be the first startup to sell their company to Facebook for a billion dollars. If I could look at that in my life, I've always seen a career as a landing place for where you want to go to. I have changed my role and what I do here so many different times.
Often times, you have to see it first and you have to fight for it. If you don't see it, other people won't see it. So I wrote up a job description of what I believe we needed that we didn't have and I handed it to our Executive Editor and I held my breath. They eventually created that job for me. I had to see it first though and I had to put it into words. In my experience, I don't think people just automatically give you things. You have to understand what you want, and I try to continue to try and do that throughout my career.
Article continues below advertisement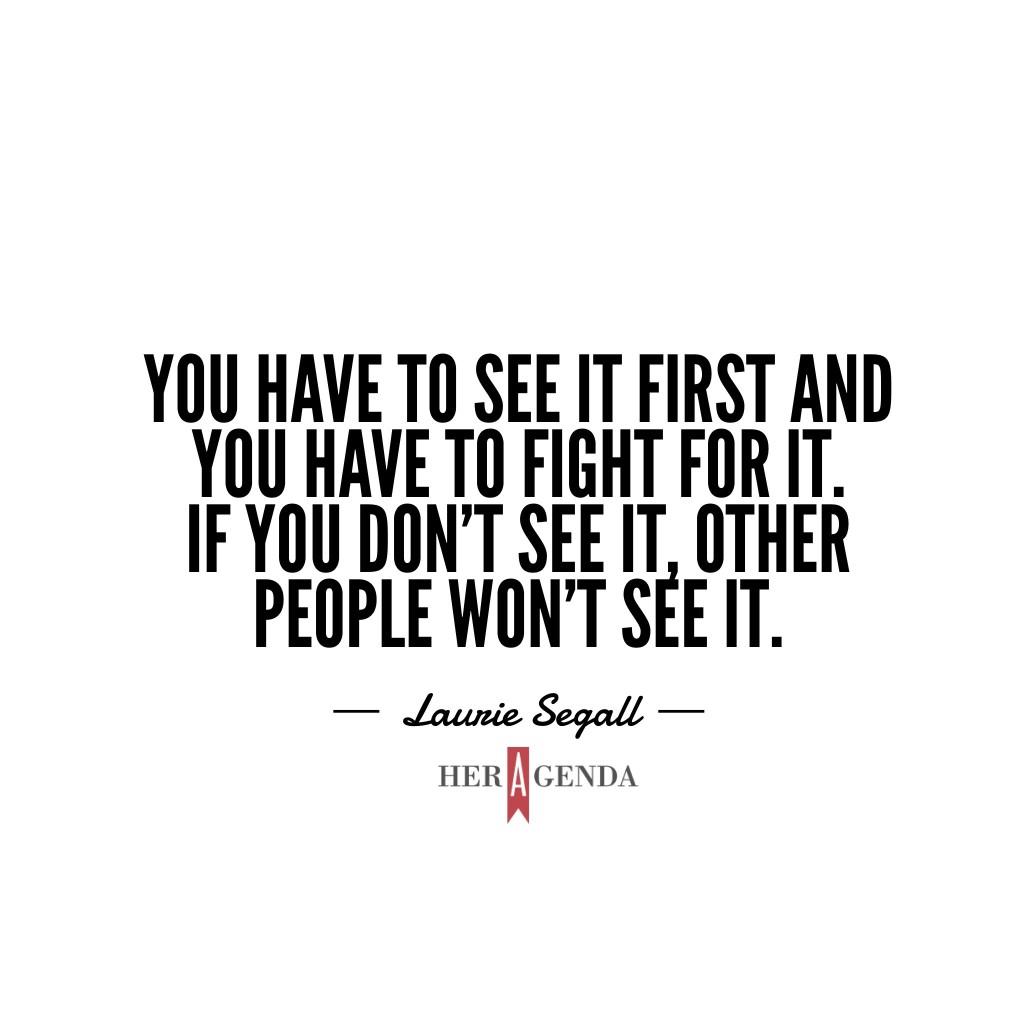 Her Agenda: CNN is such a major media organization. Do you feel in all types of organizations, in order to move up you have to be creative with seeing what you want to happen?
Laurie Segall: I think it depends on what you want. I always go back to the idea of being scrappy. You have to be scrappy depending on where you want to go. You work hard, you get creative, and don't get complacent. I completely change what I do every couple of years and I think it's beyond being ambitious, it is that I am curious and want to grow.
Article continues below advertisement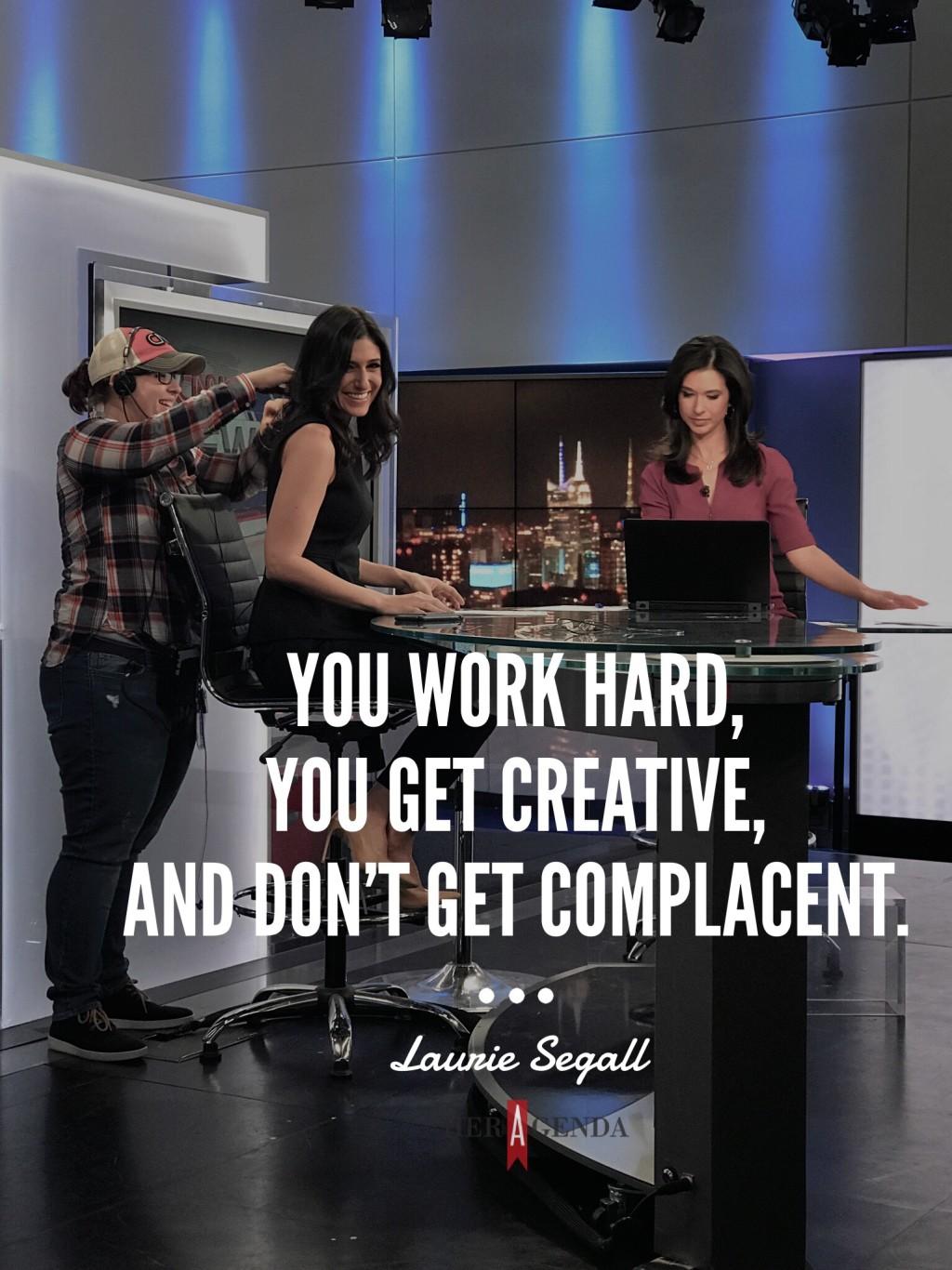 Her Agenda: That's great because that emphasizes that you don't have to label yourself.
Laurie Segall: I think labeling yourself is limiting yourself. I am so many things.I am a journalist but I have a big heart. I am very empathetic and stubborn, I like to fight for people. I am all of those things.
Her Agenda: How do you practice self care after work?
Article continues below advertisement
Laurie Segall: I think that is something I am working on. I tell stories to figure out more about who I am. I think I write and tell stories to figure out solutions for some of things that I am going through. For now, I am figuring out screen time, figuring out how do what I love. I think the self care thing is really important. If I am going to be completely honest, it's not something I am a pro at, I'm still a work in progress. But it's a personal goal to be still and be present.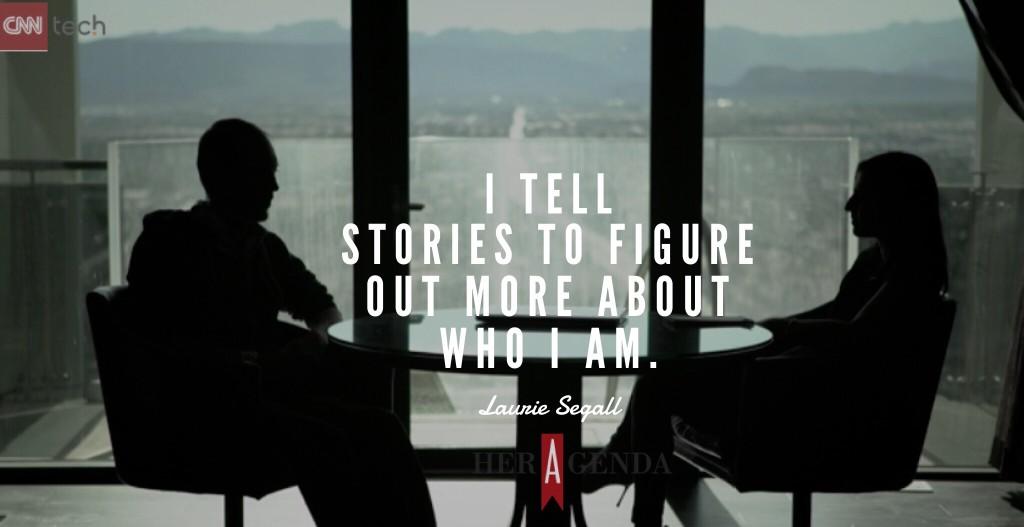 Article continues below advertisement
Her Agenda: Being in tech, females obviously aren't nearly represented enough. Was there ever a particular situation you felt especially apprehensive about being the only female in the room?
Laurie Segall: Yeah, it's just annoying. But if anything I channel my frustration into storytelling. Sometimes it's not fun to go to event where it's 99.9% men. I find myself as I get older, just gravitating towards a lot of the women. I started out really young, covering technology right as the power and money stuff was happening so people did say inappropriate things to me. I did deal with stuff on my own, so I think I have a lot of empathy and a feeling that it takes a lot of courage to come out and talk about it. I think channeling that into coverage and giving people their power back is really important to me. If I can provide a platform and a venue and help someone regain that sense of power and feel good about it, then that is healing for me.
Article continues below advertisement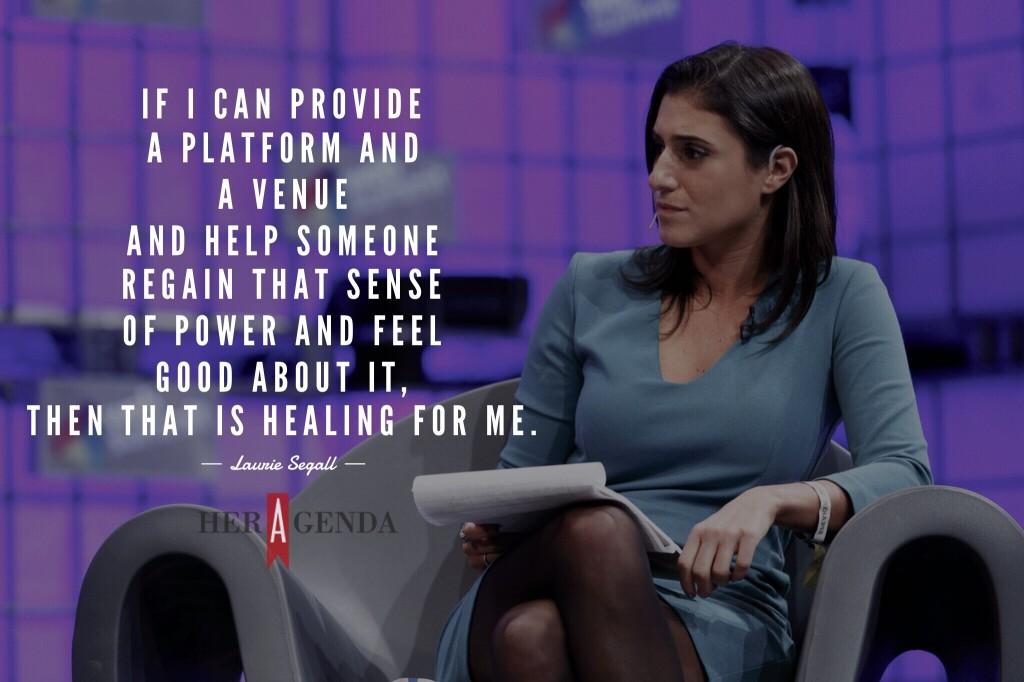 Her Agenda: Do you have a favorite piece of advice someone once gave you?
Laurie Segall: No one gave me this advice but it is something I go back to. Life is a process of elimination. I think you should have the jobs you don't want to figure out the jobs you do want. You should date the people you are not supposed to date to realize who you do want to date. There is so much pressure to be perfect, and fall into this perfect place, and to know exactly where you fit. I'm almost positive, I get more and more of an idea of who I am by figuring out who I am not. I think so many times it's easy to be ruled by the 'should's.' What we should want, what we should do, what life should look like. It's it courageous and scary to carve out your own path.
Article continues below advertisement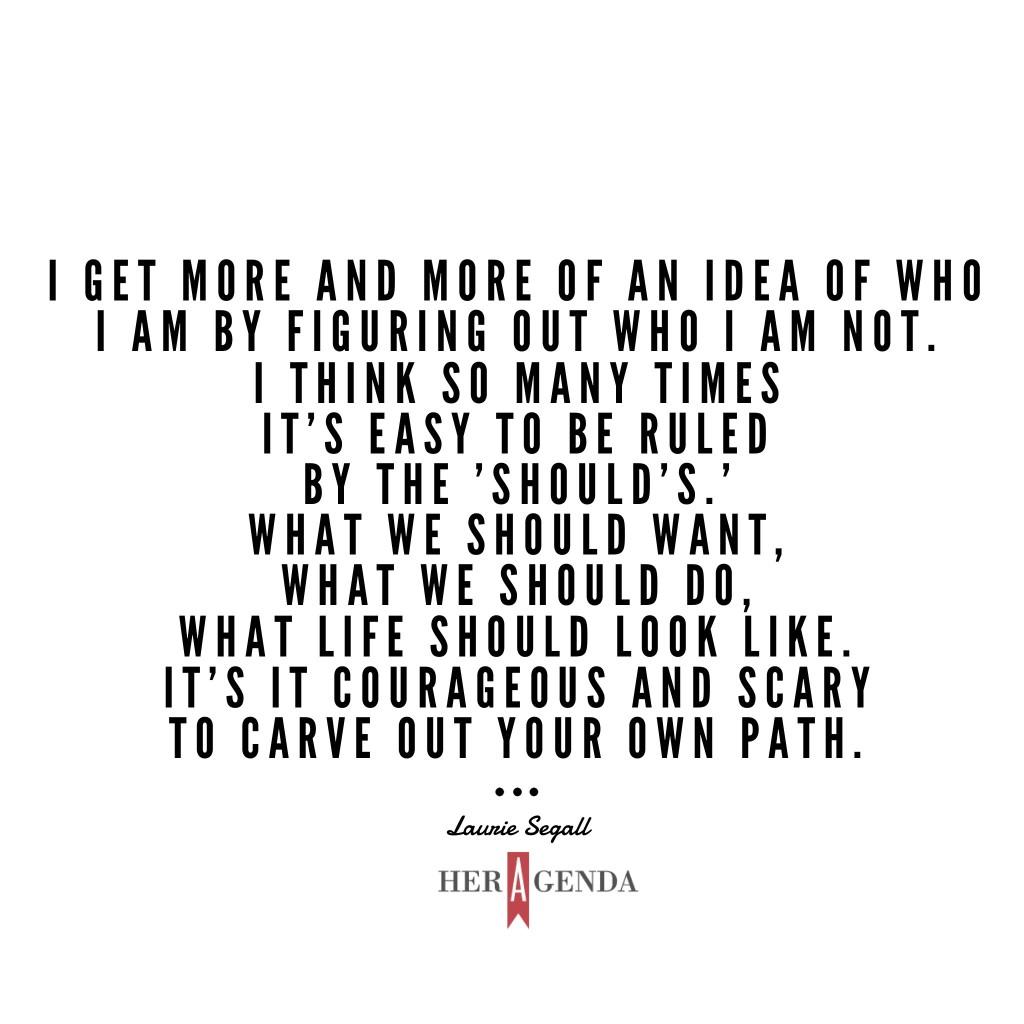 Her Agenda: How do you personally deal with the pressure of being a woman on television?
Laurie Segall: Well, there are lots of really great hair and makeup ladies [laughs]. I didn't start out on TV at CNN. I started out micing up guests on CNN, so it wasn't like all of a sudden I magically appeared as a television person. It's always a learning process. The more I am on, and the more I do, the more I trust my voice. I know that authenticity matters and sometimes it is really hard to be yourself on television, when there is a camera in front of you. For me I have to continue to remind myself who I am and who I am not, and not try to be anything or play anything. I think people find authority in that.
Article continues below advertisement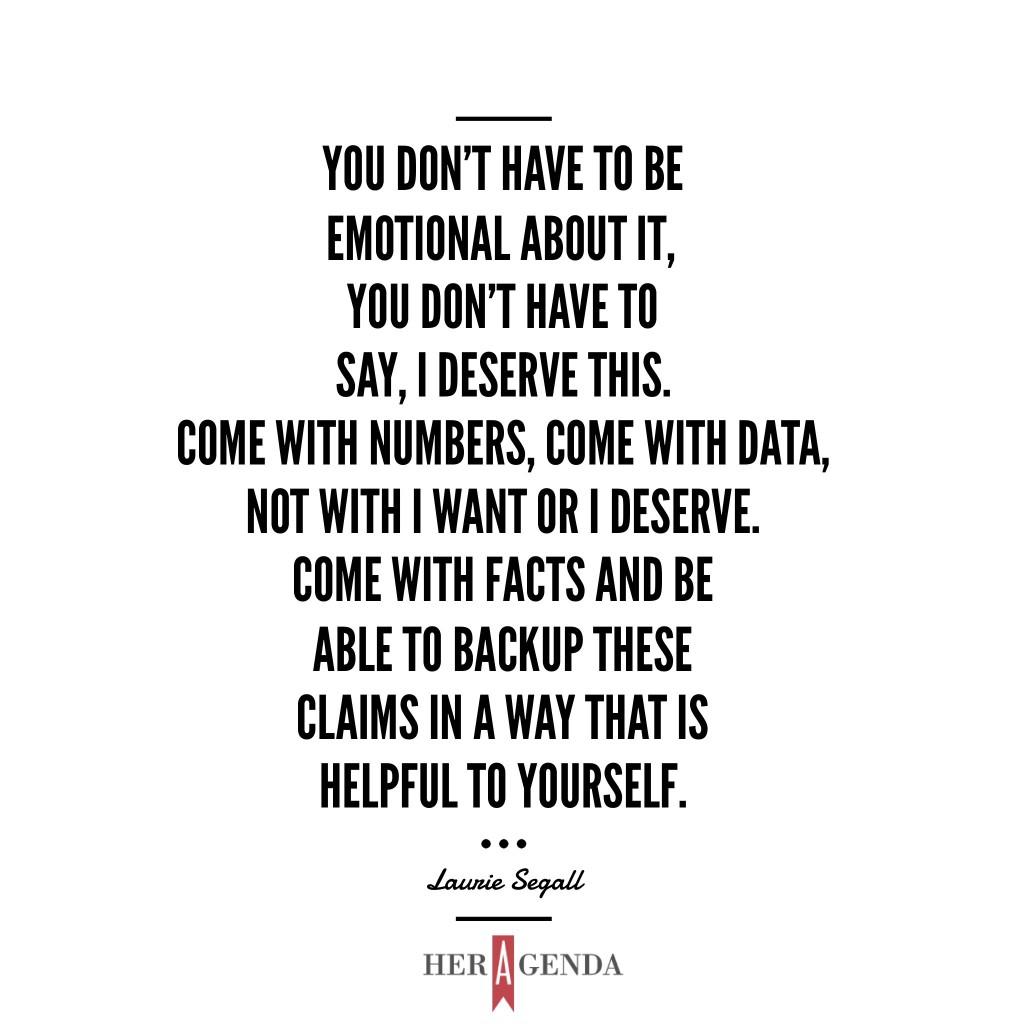 Her Agenda: Is there something you think young women should be doing more of when interviewing and are on the job hunt?
Article continues below advertisement
Laurie Segall: I think it is really hard to ask for what you want, but just know if you are not doing it, someone else is doing it. You don't have to be emotional about it, you don't have to say, 'I deserve this.' Come with numbers, come with data, not with 'I want' or 'I deserve.' Come with facts and be able to backup these claims in a way that is helpful to yourself. It is easy to take things personally, but really, look at yourself as a product and what you can provide. It's all about how you sell yourself too. Going in and asking for what you want is really important. I think often times, I know for me, it has always taken me a big push to do it but I've never regretted it. It's always been a learning process and I think for young women that is really important.
[Editor's note: This interview published on January 22nd 2018. It has been edited for length and clarity.]