Morgan Pitts is the creator of #BlackGirlsWhoBlog, a virtual movement building an e-bridge between black girl bloggers since 2014 when the #BGWB hashtag was tweeted into existence.
You may remember Morgan from our #PowerHour chat last October where she gave Her Agenda readers plenty of encouraging gems for brand building and managing an online community.
#BlackGirlsWhoBlog has gained a huge following of over 70k on Instagram and acts as a networking tool for a vast community of bloggers. When she's not keeping us up-to-date with the happenings of brown girls from all over, Morgan is working behind the scenes on Gucci's e-commerce team and enjoying a glass of wine or two.
Her Agenda was able to chat with Morgan to get an inside look at #BGWB and dig into how she balances building a brand with a 9-5, the importance of recognizing black girl bloggers, and how to stay three steps ahead of procrastination.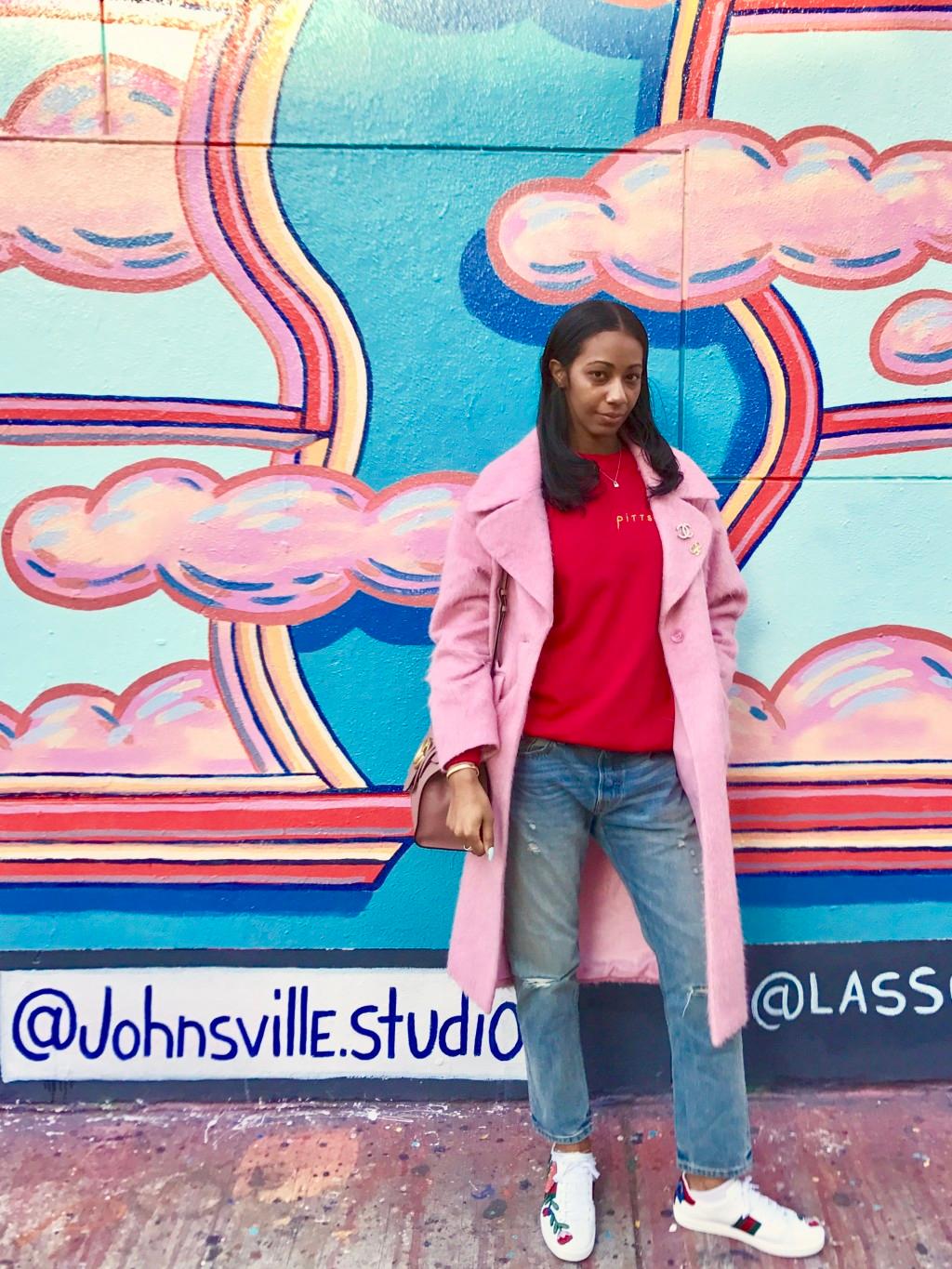 Article continues below advertisement
Her Agenda: Tell me about the #BlackGirlsWhoBlog movement and the inspiration behind it.
Morgan Pitts: #BlackGirlsWhoBlog (BGWB) was tweeted into existence three and a half years ago. Man Repeller's head of creative, Amelia Diamond, referred to it as a "happy accident." I was blogging at the time and following several other black girl bloggers on Twitter when I randomly tweeted the hashtag. I had either just shared a post of my own or another black girl blogger and expressed that I'd love to have a t-shirt with that saying (BGWB) on it. Lindsay Adams, an artist friend of mine, reached out to me after seeing my tweet asking if an illustration should accompany the hashtag, and the rest is history. A girl I went to college with, Jannora Cooper, encouraged me to start the Instagram account which initially was just used for promotional purposes to sell the t-shirts I had made with the BGWB logo on them.
Article continues below advertisement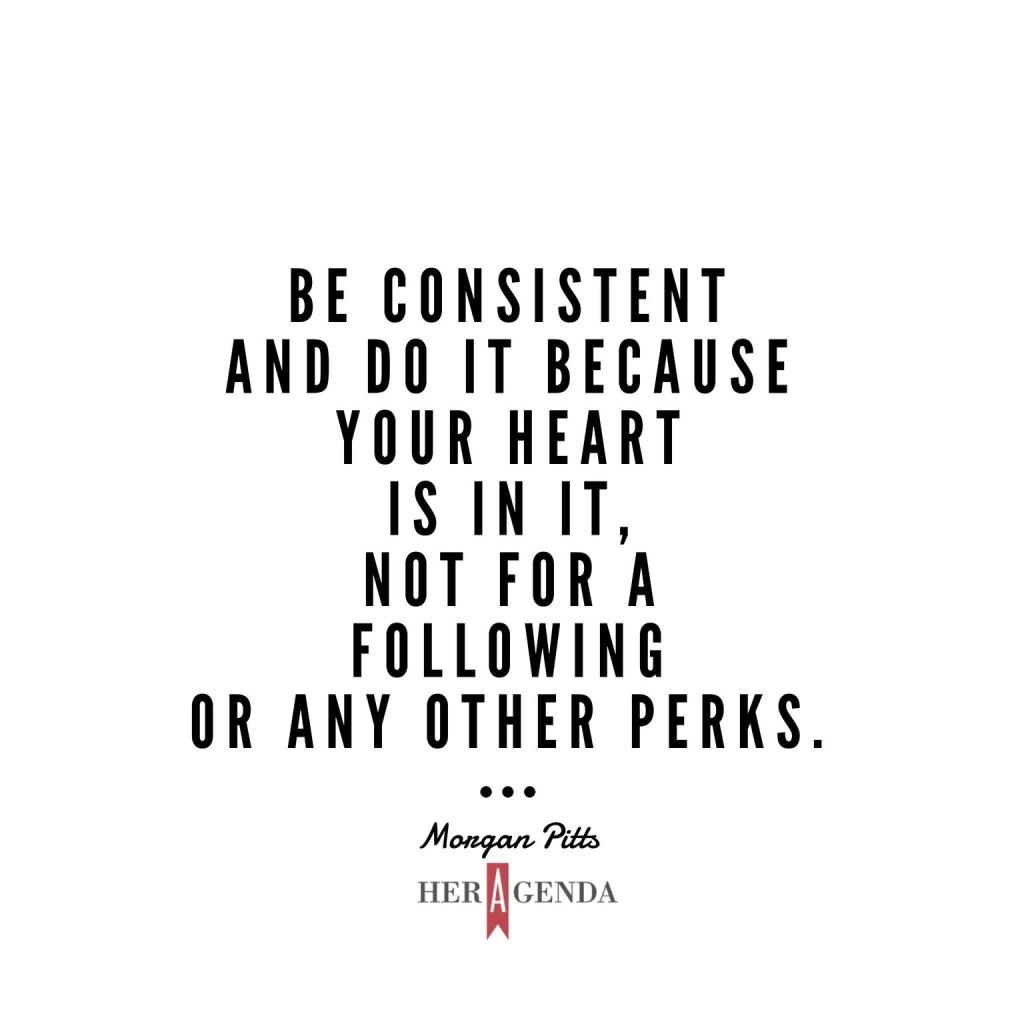 Her Agenda: When you're not running #BGWB, you're working on the e-commerce team at Gucci. Can you elaborate on your role there?
Morgan Pitts: I work mostly on the back end operations of processing online orders placed through the website. I worked a bit with the online marketing as well. A typical work day includes a lot of continuous hopping back and forth between Internet browsers and Excel spreadsheets lol.
Her Agenda: Has it always been your goal to work in a non-traditional environment?
Article continues below advertisement
Morgan Pitts: No, it hasn't. When I was twelve, I wanted to be a pediatrician …until I realized that I didn't want to deal with sickness and seeing blood that wasn't my own. As a teenager, I just wanted to be a "boss." Specifically, I wanted to wear Chanel suits and Louboutin pumps in boardroom meetings and call the shots. I earned my Bachelor of Science degree in business marketing, and when I graduated from college, I didn't have a job lined up waiting for me. I interned at JP Morgan Chase & Co. the summer prior, but it was a mutual decision that my talent, interests and skill set were not a perfect match in the investment banking industry. So, I applied to jobs that I actually thought I'd enjoy and be good at for a year and a half as a recent graduate before I finally landed a temp role for the holidays at my current gig (which later led to full-time). BGWB has opened up my mind and a lot of doors for me in terms of opportunity for non-traditional, professional and personal experiences.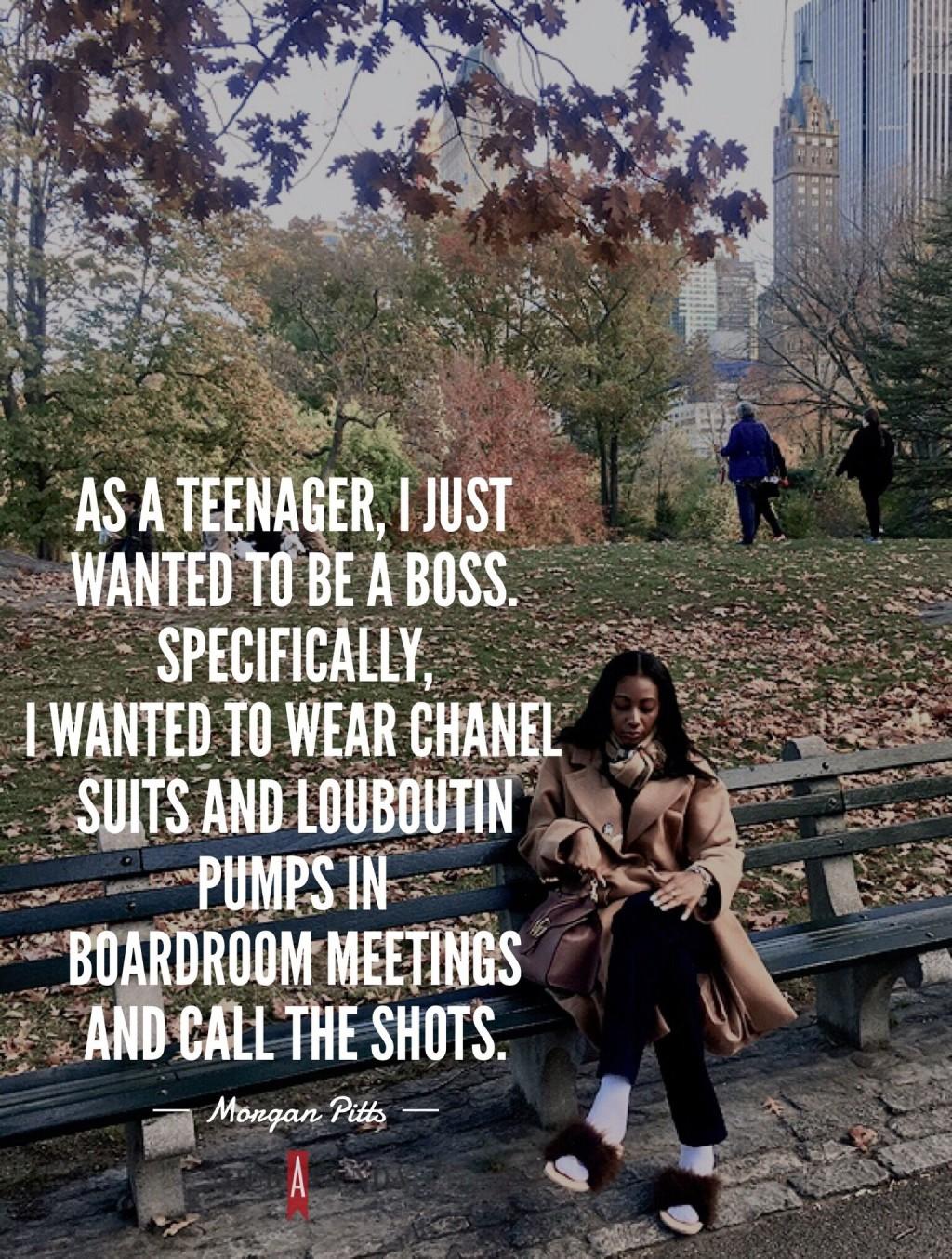 Article continues below advertisement
Her Agenda: How do you balance your 9-5 and building the #BGWB brand?
Morgan Pitts: BGWB is really fun for me so I enjoy working on it in my "downtime." It doesn't really feel like a job. I work on building my brand mostly in the evenings after work or on the weekends while chillin' in bed. My posts are almost always scheduled a week in advance at least, and I post on my way to work a lot (subway platforms having WiFi is a Godsend).
Her Agenda: What advice do you have for upcoming bloggers trying to build their brand?
Morgan Pitts: Be consistent and do it because your heart is in it, not for a following or any other "perks." Also, put out quality work that you are proud of and don't get caught up in comparing yourself to others.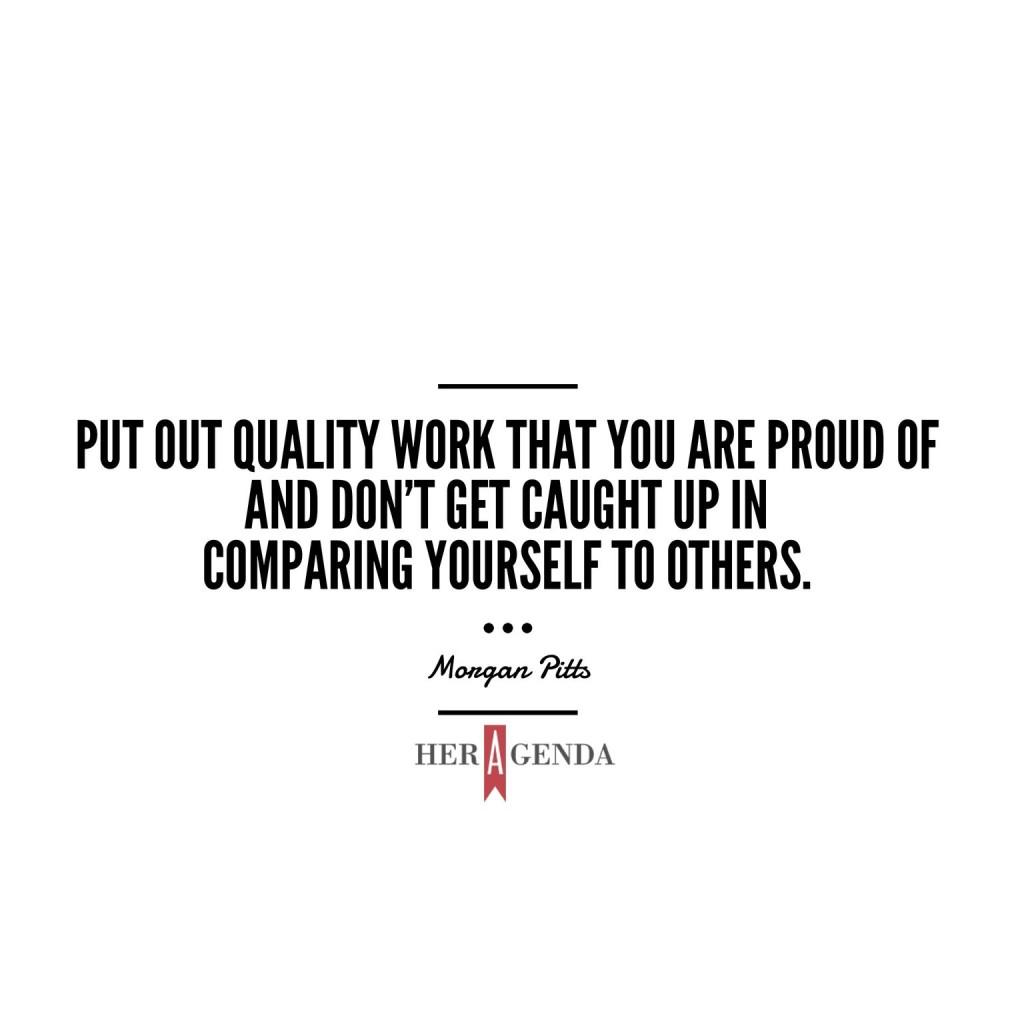 Her Agenda: What do you love most about running #BGWB?
Morgan Pitts: Providing a platform and resource for black girl bloggers.
Her Agenda: What blogs or websites do you visit for your daily dose?
Her Agenda: You've said before that you're not a procrastinator. Do you have any tips for our readers on how to be proactive?
Morgan Pitts: Prioritize and prepare, really.
Keep up with Morgan on her personal Twitter and Instagram, and be sure to join the #BlackGirlsWhoBlog community to get familiar with Black girl bloggers that are killing it!
[Editor's note: This interview published on October 16th. It has been edited for length and clarity.]