I first sat down with Sarah Kim in 2015, and since then, a lot has changed (and that is putting it mildly). After learning about her publication, By Way Of Brooklyn, a beautiful magazine that showcases strong women who happened to live in Brooklyn I couldn't wait to sit down with her and learn more about her story. Since that moment in 2015, she's put out a second issue and changed quite a few things in her life.
Sarah's changed zip codes, now she's a resident of Los Angeles. She's changed her last name (she got married, so now she's a James), and she's broadened the focus a bit for the magazine beyond Brooklyn. But what hasn't changed is her passion for giving a voice to strong women. By Way of Brooklyn is now By Way Of US. There are more stories to tell.
It's clear every move she makes is with purpose and intention. And as she worked with her creative tribe of photographers and editors to bring BWOB to life she maintained a role the marketing agency Team Epiphany, helping launch NikeNYC on digital and working on influencer marketing for Converse. She now is the managing editor for Honeyee, which was originally started in 2005 in Japan by Hiroshi Fujiwara, and is part of the team launching the U.S. version of the site and magazine.
Read below to learn more about Sarah's journey and her advice for staying inspired when juggling your passion with your responsibilities.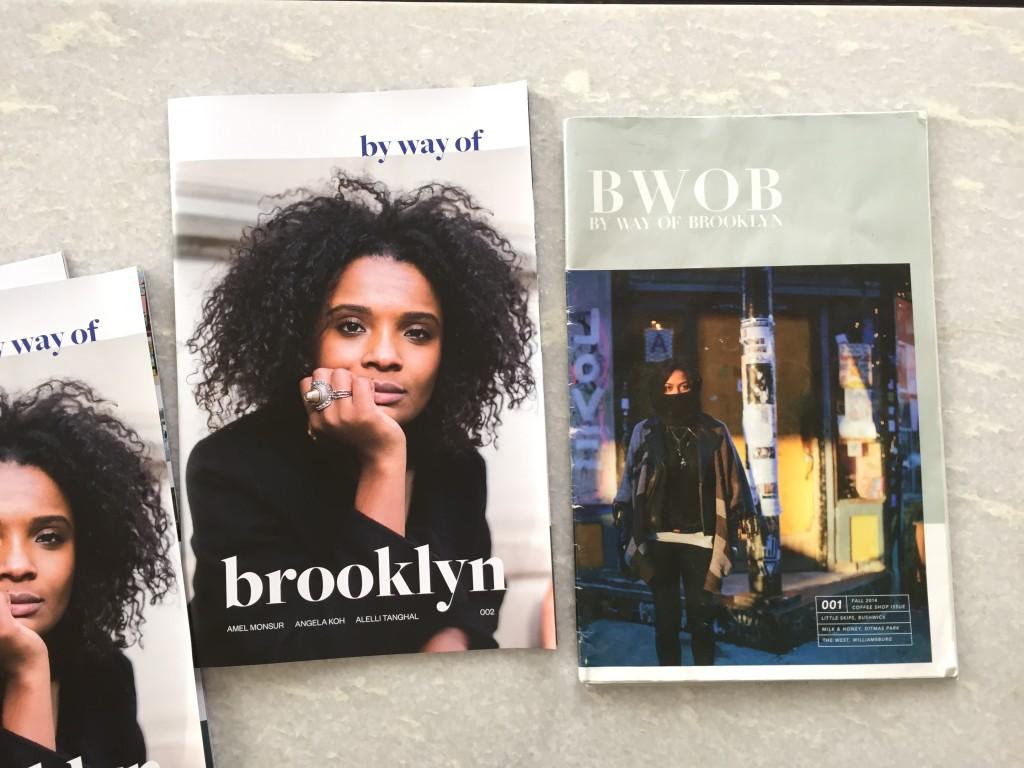 Article continues below advertisement
Her Agenda: In order to print your first issue you utilized Indiegogo, a crowdfunding resource to raise just over $11K. How did you decide how much money to raise and what was your strategy for getting the money?
Sarah James: You have to email and text everyone you know. Your cousin that doesn't understand what you do, your uncle and aunt who live in Korea, whoever wherever your friends who said they would support you. You have to urge them to put their money where their mouth is. Any amount of contribution, even if they don't have the dollars, that's fine. Your social media presence is going to make you much stronger that your dollar amount. So, could you share it? Until you have to talk to your network and ask for tangible things like money you don't realize the strength of your network.
For the price we went to different publishers and producers of print and just asking what it would be. I have a creative director who is my biggest mentor. He's 50-something who has been in publishing for 20 years. Evan Gubernick is my mentor and our creative director for By Way of Brooklyn. It's really hard to find people like that in NYC who will invest in you. Given his experience and all of that it was so cool to be connecting with him. From day one he's the one that helped me get started.
Article continues below advertisement
Her Agenda: What made you fall in love with magazines in the first place?
Sarah James: That's so funny because I originally wanted to do styling. I wasn't even a writer, I didn't study journalism at all. Working at Antenna Magazine really fostered that. I might have read Nylon growing up, I read Vogue, but I never really read magazines for fun. I'm not one of those people. If anything I was actually more of a comics reader like Calvin and Hobbes.
Article continues below advertisement
At Antenna, our team was super small, we all got to travel a ton, we got to write about the coolest things. I think it really was that magazine and working for that magazine and with that team [that really inspired me]. It wasn't like we had to get this out or get the ad numbers up; it was eventually and maybe that's what led to its demise, but I think that's really just a process of the magazine I worked at before. If I had worked at a Conde Nast or one of these bigger houses it would have been really different. I think it was working at Antenna specifically that made me fall in love with magazines.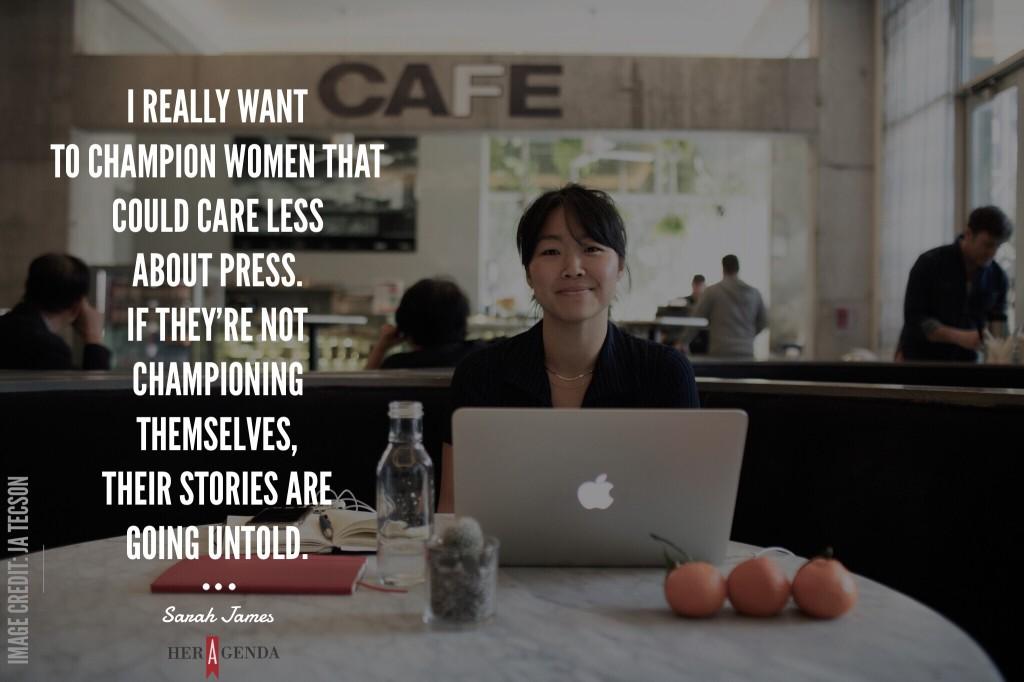 Article continues below advertisement
Her Agenda: What did you study in school?
Sarah James: Textiles and clothing.
Her Agenda: A lot of your journey seems right place right time. There's a lot of connecting people and working hard wherever you were even if it wasn't where you wanted to be.
Sarah James: I was working retail for a really long time because Carlos Campos, LVMH nominated menswear designer, was like straight-up, I have less than $30K to give you because there was like 4 people on my team. So I worked at a store in Soho that sold cashmere sweaters and homegoods that I couldn't afford on the weekend. It was like 7 days a week for a solid 2 years. Then, Antenna happened and it was like $30K as an editorial fashion assistant. It was brutal so then I worked on weekends again in SOHO.
Her Agenda: When did you sleep?
Sarah James: Right? It was crazy. I don't even know, now thinking about it, how that went. You just make it work. I moved 7 times in the first 2 years I was here. I was in such denial that I would stay here. I went from sublet to sublet to sublet. None of my own furniture. My dad said to just stay for the summer to see how it goes and then I got a job so then he said to stay until the end of the year.
Article continues below advertisement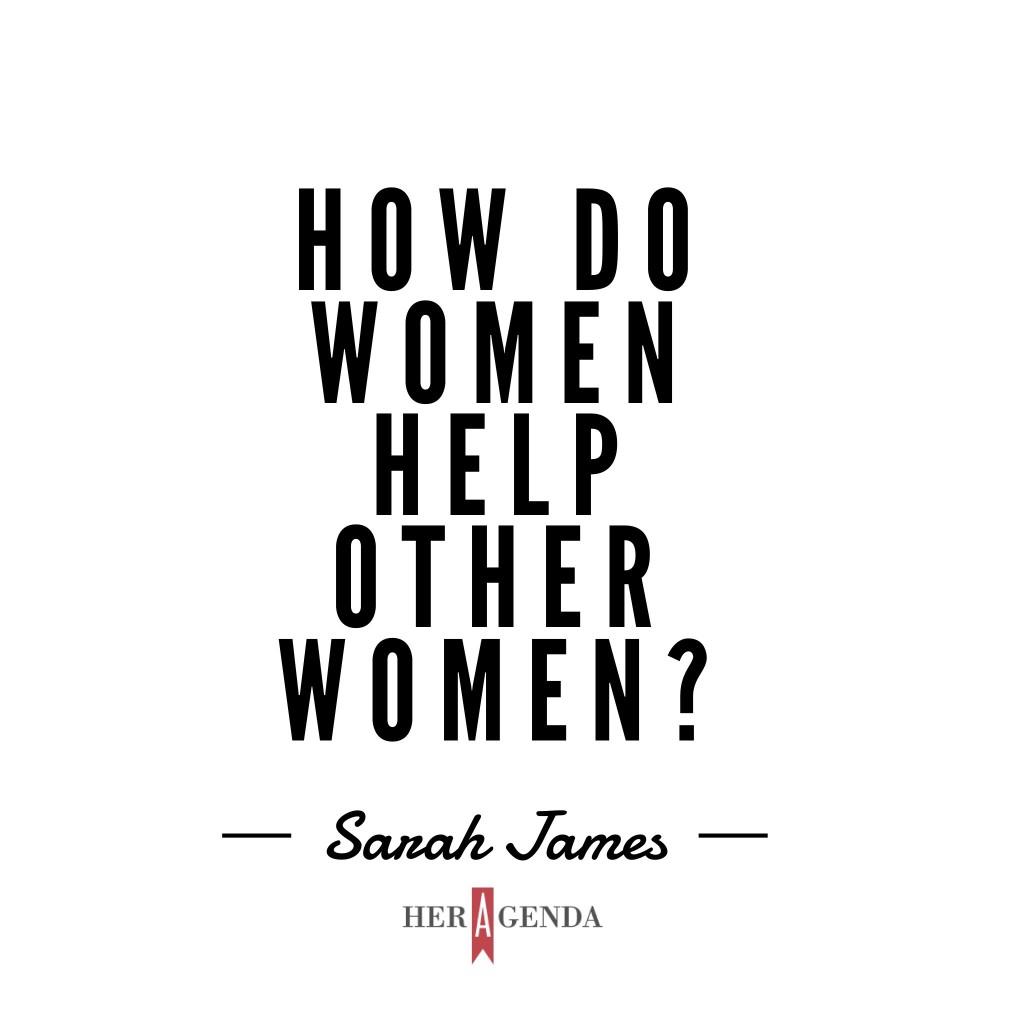 Her Agenda: That's so important to have your parents support you. Even if they don't understand what it is you're doing.
Sarah James: My dad was like, you can always come home, that's an option. It just takes another spoon on the table. That's a game-changer too. I think that there are a lot of girls who represent that. If my parents lived in Long Island, I would totally consider that as an option because that would mean savings.
Her Agenda: How do you manage your full-time job and your passion side-hustle?
Article continues below advertisement
Sarah James: I think there's seasons where I don't sleep that much and there are seasons where I sleep a lot. Before I used to go around doing everything and meeting everyone. Now I am much more strategic with who I am meeting with and what I am going to do. I don't think I need to go to five events in one week; I used to feel like I had to do that. Now, I am going to go to one event and being very intentional about why I am there. There is so much more intentionality than just a picture on Instagram to say I was there. It's a lot of weekends, it's a lot of after work. That's how I balance both, it's nonstop.
I also have been giving myself time, maybe too much time, and learning to be patient with myself. Moving to LA, getting my footing, getting my finances situated and locked since leaving the agency job, having a wedding, I have been more forgiving of myself and the fake deadlines and things I want to do and not forcing things. And in this year, I want to work smarter not harder, more intentionally.
Article continues below advertisement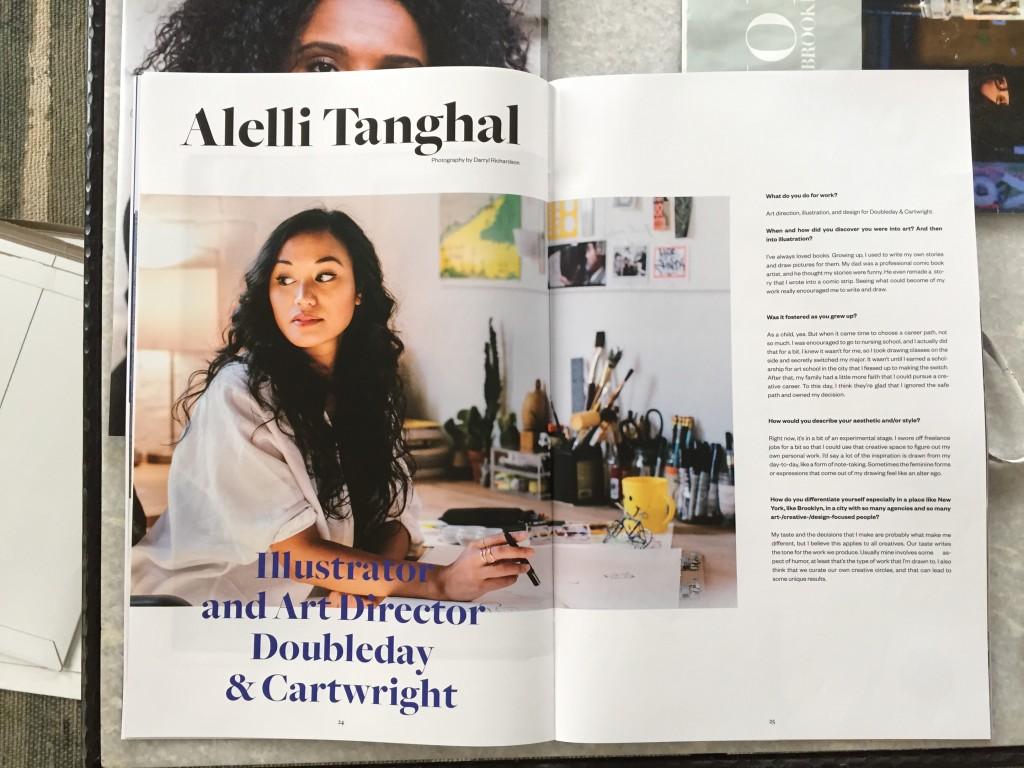 Her Agenda: What made you decide to focus on women?
Sarah James: Antenna was an all-men's magazine, run by all women except for Evan. I think there's so many women I met along the way that we could have featured in Antenna. I was meeting women like me who were Tomboy that played sports. There wasn't a niche for that kind of woman. I wanted to find a way to feature these women in an authentic way, but also praising women in general. I don't think we get enough shine.
Article continues below advertisement
One of the first interviews we did was Momofuku's Director of Operations, she had like 12 years with them. And she didn't know why I wanted to interview her. I was like, "what do you mean? You have opened restaurants around the world! He wouldn't be where he is today without you." How many women are out there that think like that? I didn't and don't want to feature anyone that is asking for press. You should be focusing so hard on what you're doing that you're not asking for press. Your primary goal for what you're doing is what you're doing, not to get press for what you're doing.
If there's something you want to do you will always take the time to do it. I'm not a morning person and suddenly my mornings have become BWOB and [making use of time on] train rides, writing interviews [on the train]. There's a way to make time for everything that you want to do if you care about it enough and if you are passionate about it enough. I think I am a yes person too, I had to learn how to say no, a lot! Which is really hard for me.
Article continues below advertisement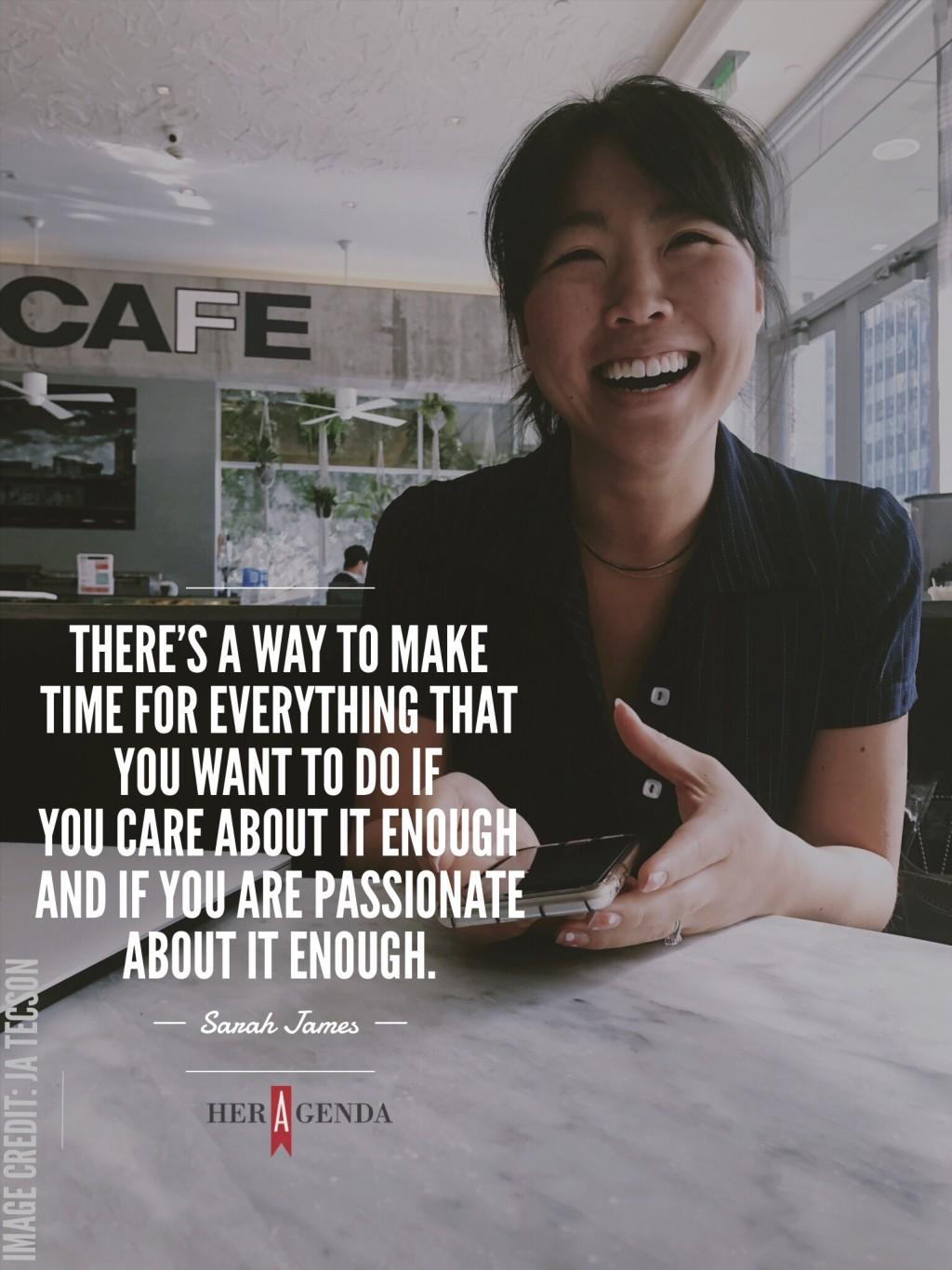 Her Agenda: What drives your passion?
Sarah James: This is all that I want to be doing. How do women help other women? I am also a really big hater also, there are women that suck and that's just what it is. I'm sure some people love me and some people think I suck too.
I get it, I can't knock their hustle because it is a different hustle, but I really want to champion women that could care less about press. If they're not championing themselves, their stories are going untold. But I think that's why they're so cool because they could care less about the press. It is kind of counterproductive because they're doing good things, but they're not getting a feature done about them. I want to be that voice for them. Tell their untold story.
Article continues below advertisement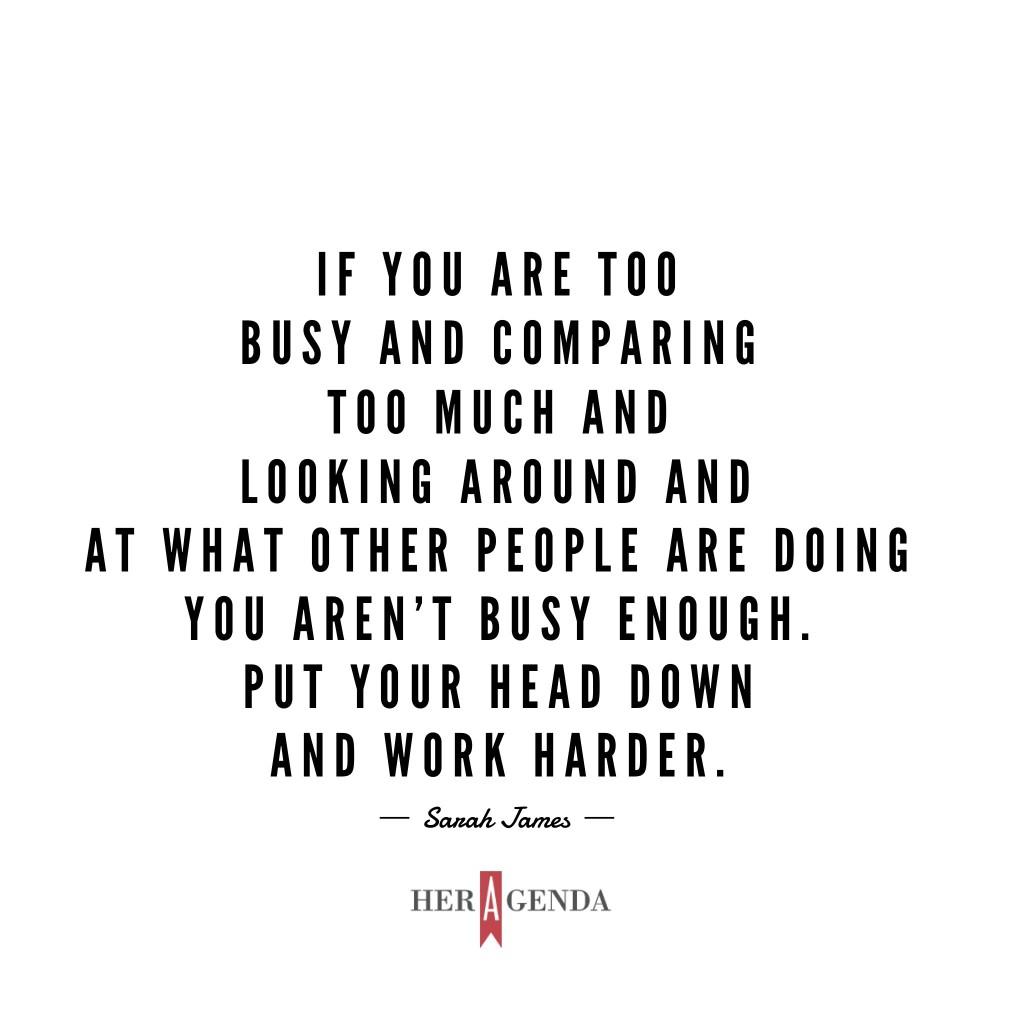 Her Agenda: What made you focus on Brooklyn initially?
Sarah James: When I lived in New York, I lived in Staten Island first. I didn't know anything about New York. I lived there for two months and thought that I hated NYC. Then I moved to Canal and Mulberry, it was busy. I finally moved to Brooklyn and then felt 'I get it.' I also started working for the magazine and that was two years into the seven years I've been here now. It was like family, I lived across from a park. New York made sense to me once I lived in Brooklyn. There were coffee shops I admired that weren't Starbucks.
Article continues below advertisement
Her Agenda: What is next for you and BWOB?
Sarah James: Small, more meaningful, and frequent, community events here in LA. There are so many people doing such beautiful work, Akasa and Kids of Immigrants to name a few. I have a photo show planned for February with creative duos and pairs (not necessarily couples) who I admire because February and love is about so much more than romance.
We had an art exhibition last March with 16 female artists called #FEMININEPRODUCT and so many friends and friends of friends attending and I've heard all of these stories about people meeting for the first time and working together after meeting there.
Article continues below advertisement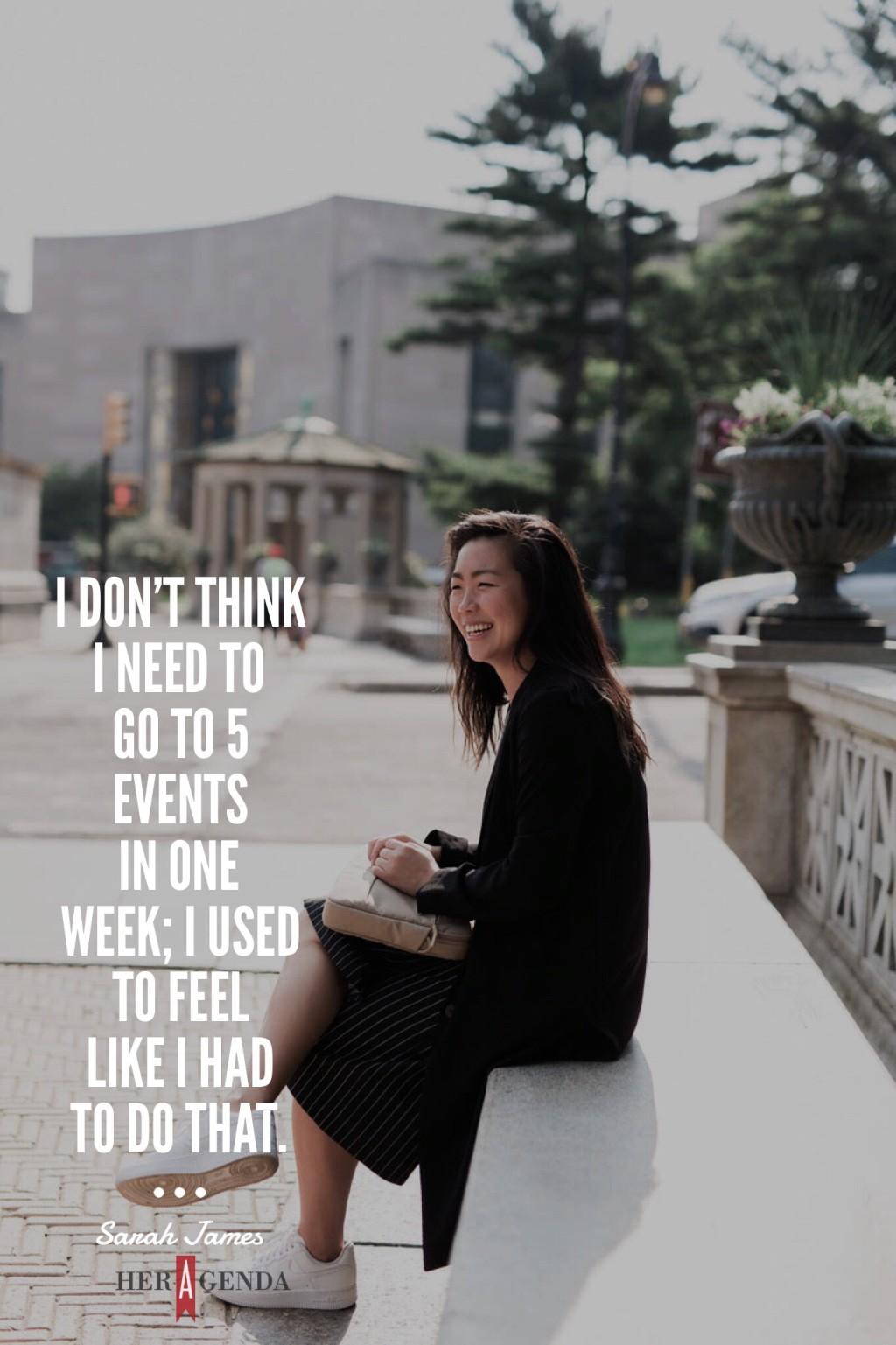 When we started, I felt like my heart was coming from a place of sort of, injustice. We aren't talking about the right women! Why are we focusing on the wrong things?! And now, I think with the end of 2017 and into this new year, I've stopped judging others and come back to the point that Evan Gubernick has made before, that there is room for everyone. And the focus is about who I want to feature and whose story I want to make sure I'm telling, versus focusing on the rise and fall of what others are doing and who is getting more shine for whatever reason. It's not about others, it's about US.
Article continues below advertisement
I used to be so focused on featuring women and getting their stories out that way, and now it's more important to bring people together, in the same place, IRL, and from there see how they work together separate of us, what ripples and waves happen from a meaningful event for the greater good of community.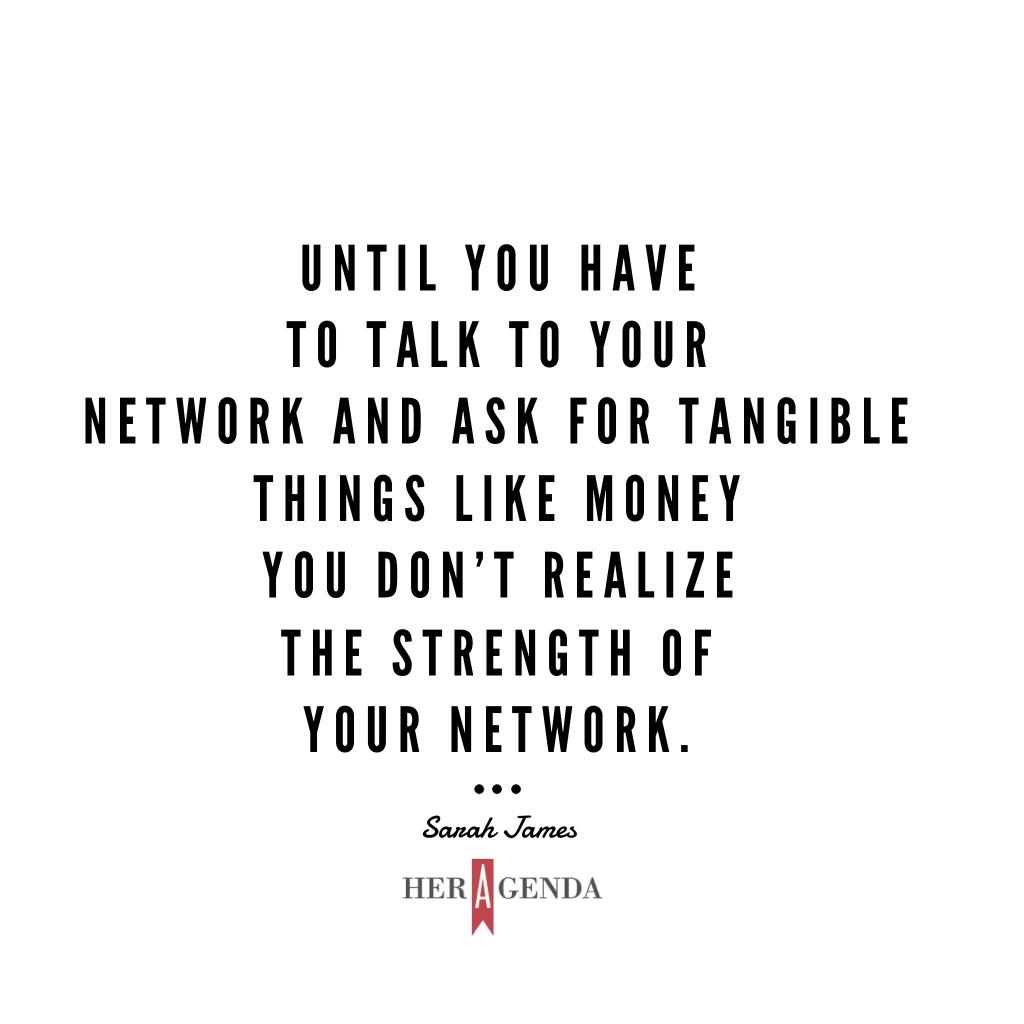 Her Agenda: Do you have a personal motto?
Sarah James: Evan told me if you are too busy and comparing too much and looking around and at what other people are doing you aren't busy enough. Put your head down and work harder.
[Editor's note: This interview published on January 8th, 2018. It has been edited for length and clarity.]