Sayu Bhojwani is giving a voice to those some would like to see silenced- American immigrants.
A self described restless citizen, Sayu is dedicated to providing alternatives to the face of American political leadership. She served in the public sector as the first commissioner of Immigrant Affairs in New York City. An immigrant herself Sayu founded the South Asian Youth Action a community based organization in Queens, NY.
Currently, Sayu serves as president and founder of The New American Leaders Project. The New American Leaders Project is an organization committed to inclusive democracy by training first and second generation Americans to run for elected office.
Her Agenda was able to speak to Sayu about cultivating new political leaders, gaining strength during tough political times, and the importance of women engaging in our political process.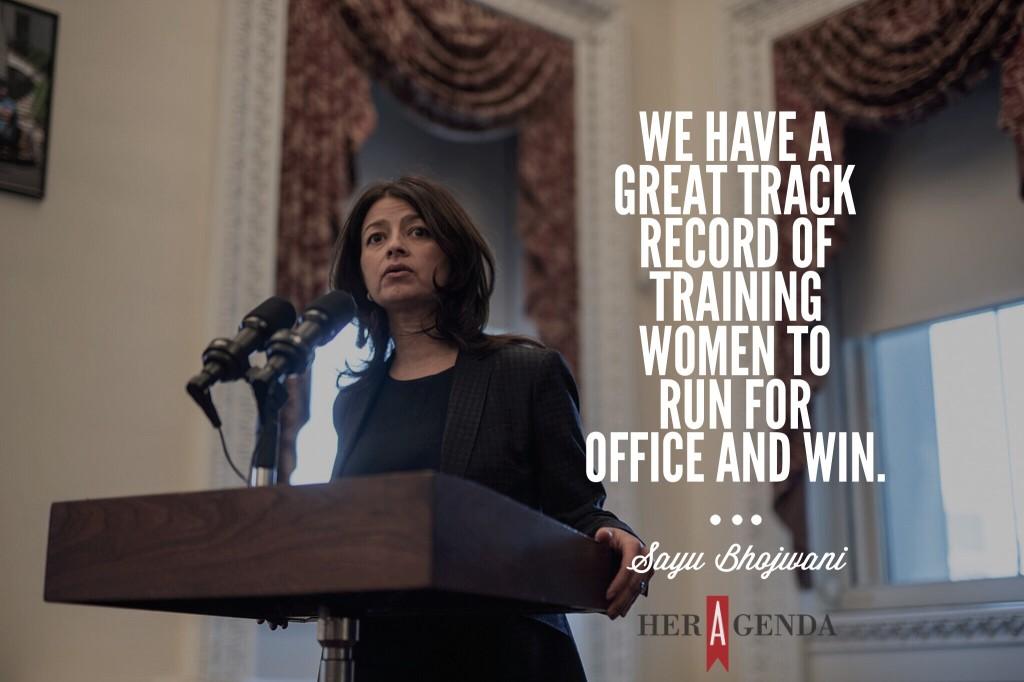 Article continues below advertisement
Her Agenda: What was the inspiration behind The New American Leaders Project?
Sayu Bhojwani: The primary inspiration resonates so much at this particular moment. It's about those of us fighting on behalf of immigrant communities being tired of talking to people who didn't look like us, didn't have our experiences and did not share the same needs and concerns. We felt we were the people we had been waiting for. We needed to start building a pipeline to congress so that Congress could start to look more like us and more like America. It was also important that people state and local office reflected the people in the community and not just a privileged few.
Her Agenda: Being an immigrant and a woman what were your fears in getting the New American Leaders project off the ground and how were you able to overcome them?
Sayu Bhojwani: My fears had less to do with being an immigrant and more to do with my own lack of knowledge about the political world. I was concerned that I didn't fully understand the political process. There were gender concerns as well. Also I had the same concerns as other people in general, like not being sure I had what it takes and would other people believe I was doing the right thing. Honestly I still have these concerns. The biggest way I continue to overcome these concerns is every time I receive an application from someone interested in running for office, every time I walk into a room of people who look like me and who look like America I am convinced and reassured that this organization and our mission is critical and very much needed. What I hear from the people we train is 'I didn't think that someone like me could run for office or be in a position of power.' It assures me that it was necessary to create this space.
Article continues below advertisement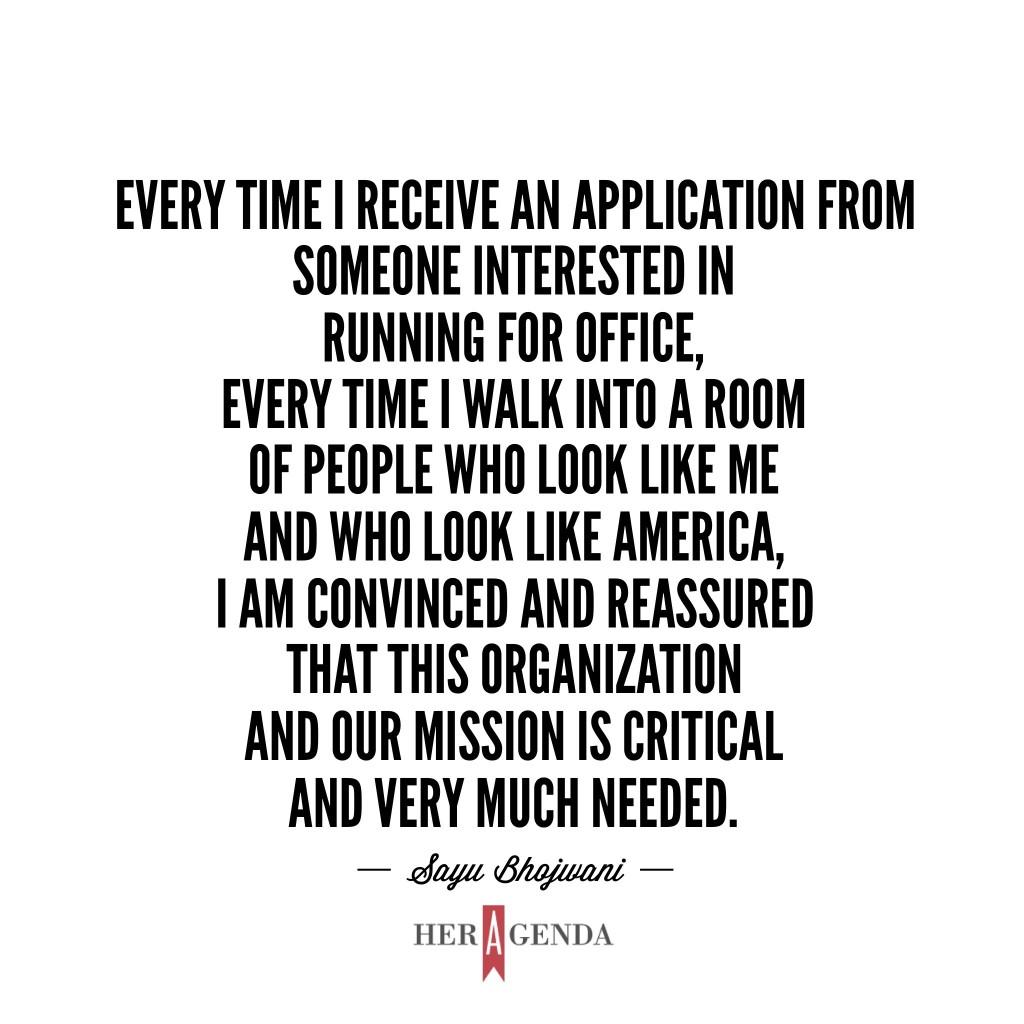 Her Agenda: How were you able to educate yourself about the political process and do you have advice for women and immigrants regarding their rights and best practices for staying informed given our current political climate?
Sayu Bhojwani: I did as much research as I could and started following politics more closely. This is the same advice I would give to others. It's really important to know the political landscape in which you're operating. Who are your local elected officials? What are their term limits? Learning what you can do to make your elected officials more accountable. We all have things and causes we are passionate about. Start volunteering and working within the community you are passionate about. Start to amplify your voice and bring attention to the communities and causes you are passionate about. I recently published a piece on Medium that goes into more detail.
Article continues below advertisement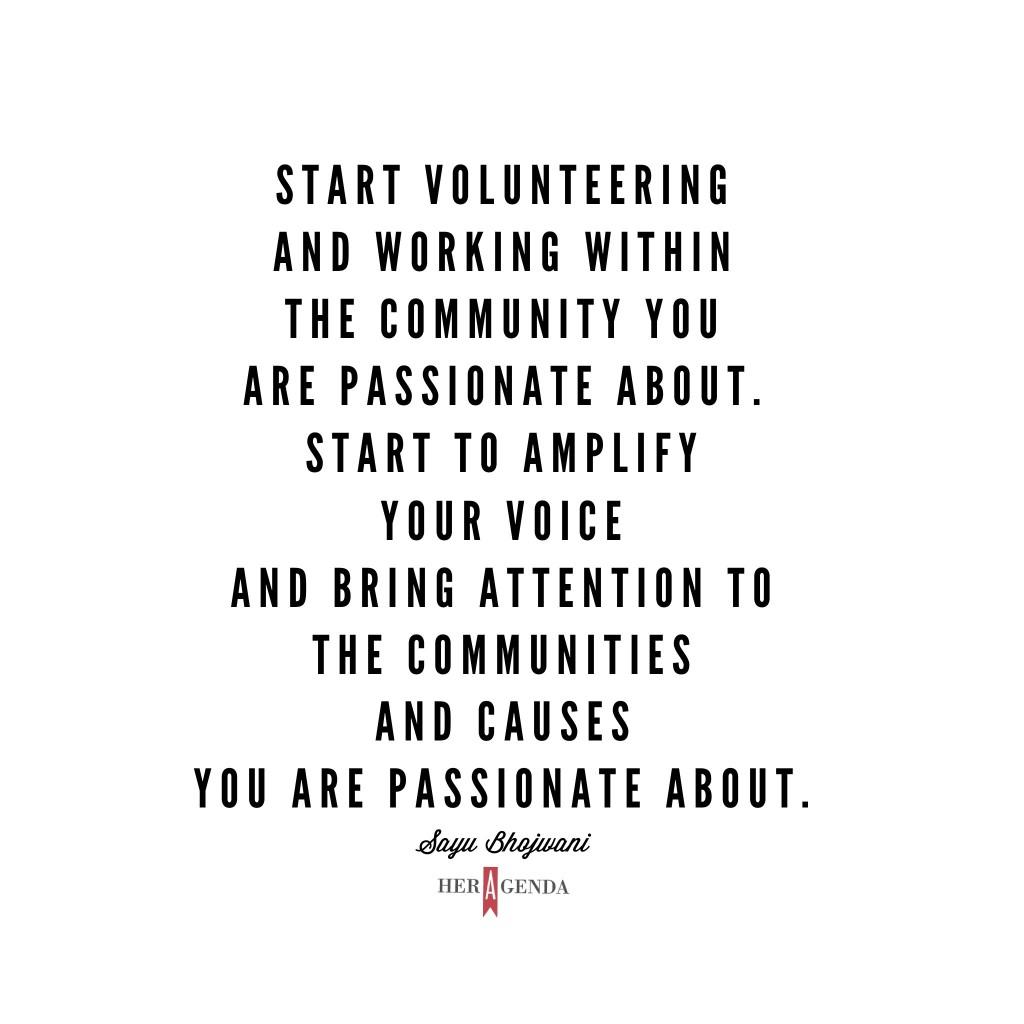 Her Agenda: There is a lot of fear surrounding the issue of immigration. How can we move past fear and have dialogue?
Sayu Bhojwani: For me personally this has been a very difficult time. If I'm not with my people enough then I feel weaker than I need to feel. I think we need to be in the spaces, around activities, and around the people who give us strength. Difficult conversations can sometimes make us feel alien or isolated. We have to work on creating spaces that build solidarity and strength.
Article continues below advertisement
Her Agenda: How are you encouraging women to run for office and take political action and not be discouraged by how women are treated in politics?
Sayu Bhojwani: We have a great track record of training women to run for office and win. It has never been an easy road to run for office. It's never an easy road to be a woman leader whether it's an elected office or not. The impact you can have in elected office is really a different type of impact than you can have in anything else. The ability to sign into law a policy that can change the lives of thousands of people is really unparalleled. If you are someone who has issues that you are passionate about, if you are willing to work hard and build relationships it is a place to have impact like no where else.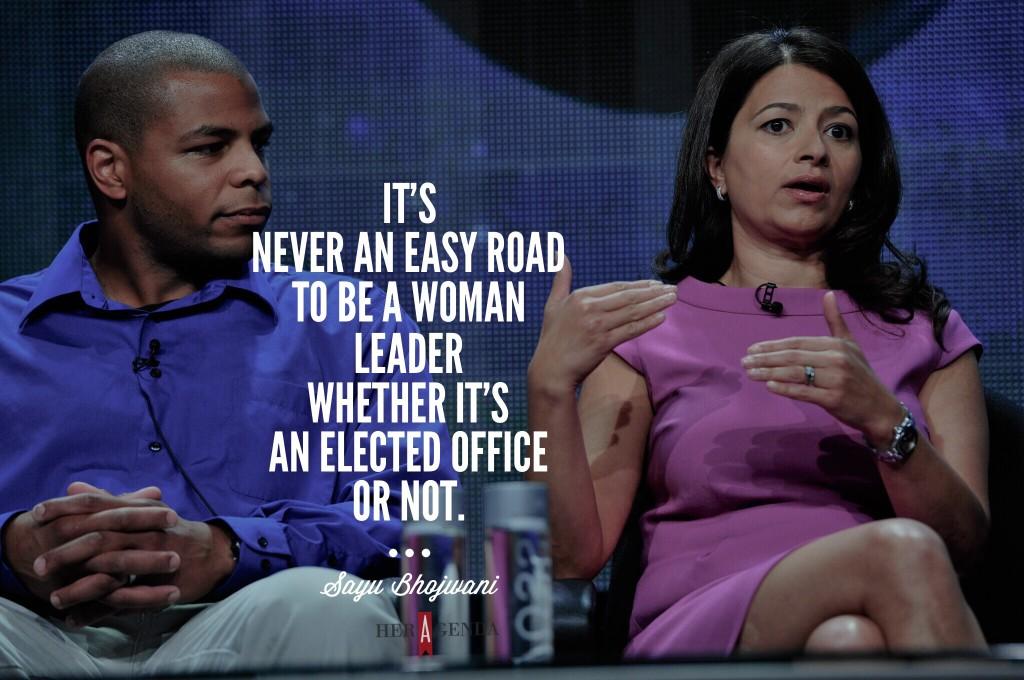 Article continues below advertisement
Her Agenda: What are your goals for 2017?
Sayu Bhojwani: Our work is very specialized. We focus on first and second generation Americans interested in running for office. After the election what we've seen is that many people who can be our allies whether they are immigrants or not are interested in getting involved with our organization and running for office. One of our goals is engaging in some type of campaign that allows more people to be connected with our organization. Building allies and uplifting the stories of existing immigrant leaders. A personal goal I have this year is to be as active as I can when I have the physical, mental, and emotional energy and be forgiving of the times when I don't have another fight left in me. It's important for me to know that feeling of exhaustion is temporary and I will return and fight again.
[Editor's note: This interview published on February 20th, 2017. It has been edited for length and clarity.]