As president of HBO Documentary Films, Sheila Nevins has produced more than three decades worth of award-winning films. She possesses the Holy Grail of telling other people's stories but this summer, with a new collection of essays, You Don't Look Your Age and Other Fairy Tales, Nevins finally decides to tell her own.
She's the powerhouse behind influential films like Gasland, Going Clear, Life According to Sam, and The Jinx. A graduate from Barnard College with an MFA in Directing from the Yale School of Drama, Sheila first began her film career working for non-profit programs such as the Children's Television Workshop and National Educational Television.
She later picked up experience from ABC News and CBS, before beginning her journey heading HBO's documentary division in 1979. Nevins has greenlit the production of more than 1,000 documentary films for HBO. Additionally, her work has won 26 Academy Awards, 65 Emmy's, and the first George Foster Peabody Award ever presented to a cable program for "She's Nobody's Baby."
In our interview, Nevins shares insight on the reality of work life "balance," dealing with perfectionism and criticism, and the evolution of equality for women at work.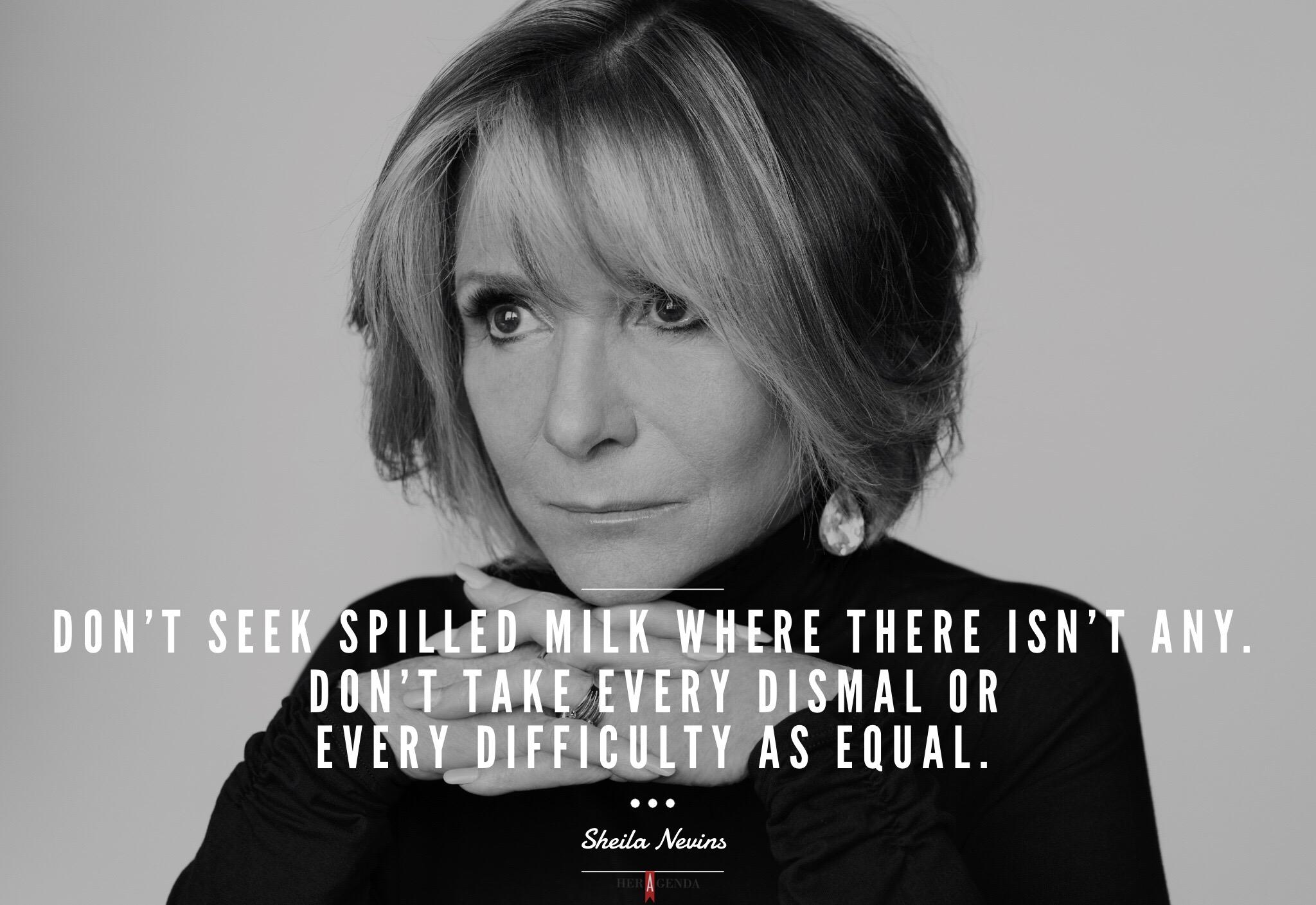 Article continues below advertisement
Her Agenda: In a previous interview, you mentioned you were always confident because you had no self-esteem. Do you think that is where you developed your toughness from?
Sheila Nevins: I didn't have self-esteem, but I always knew I was as good as the next person. I always knew I could do it as well as they could but I didn't have the esteem to assert my confidence. I had observed enough to know that I could have made that move and made it even better. But I didn't have the sense of self to make that move. I would just wait. I would stand in line as opposed to jump forward. With women you think, 'I can do it too,' but you don't have the frame work for being able to show that you can do it. In a strange way, the more you know, the more self-esteem you lose, because the less you are able to move forward and the more defeat you feel. It's complex, isn't it? It's like being too smart for your own good.
Article continues below advertisement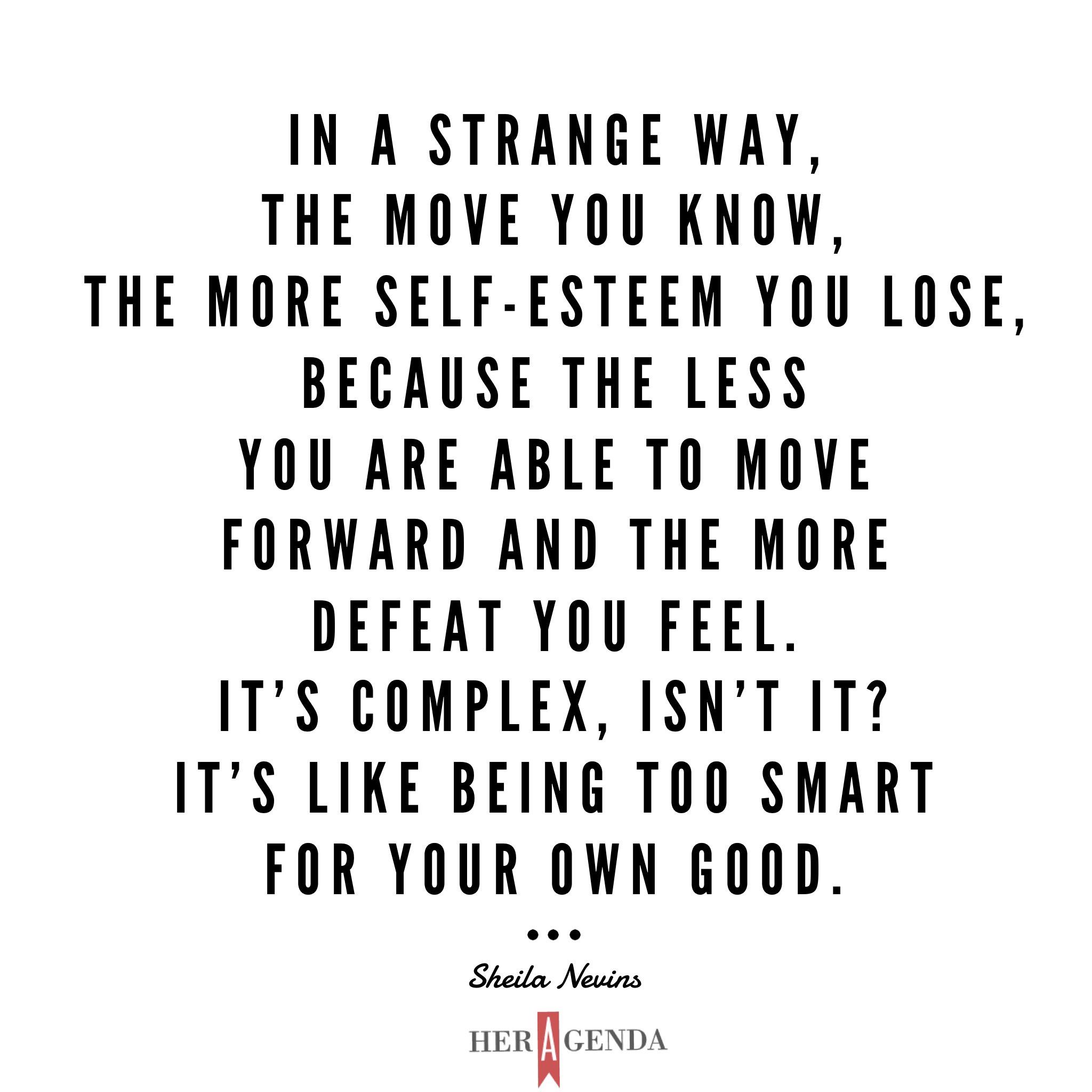 Her Agenda: When did you decide to write this book and how did you decide on the format?
Sheila Nevins: It's very interesting because I never thought of the format – I thought of the stories. I never thought of it as a book as I did a collection of stories. I was offered the book to write. It was a collection of experiences, so in my world as I had experienced it, and some in other people's world as I either entered it with them or was partly involved.
Article continues below advertisement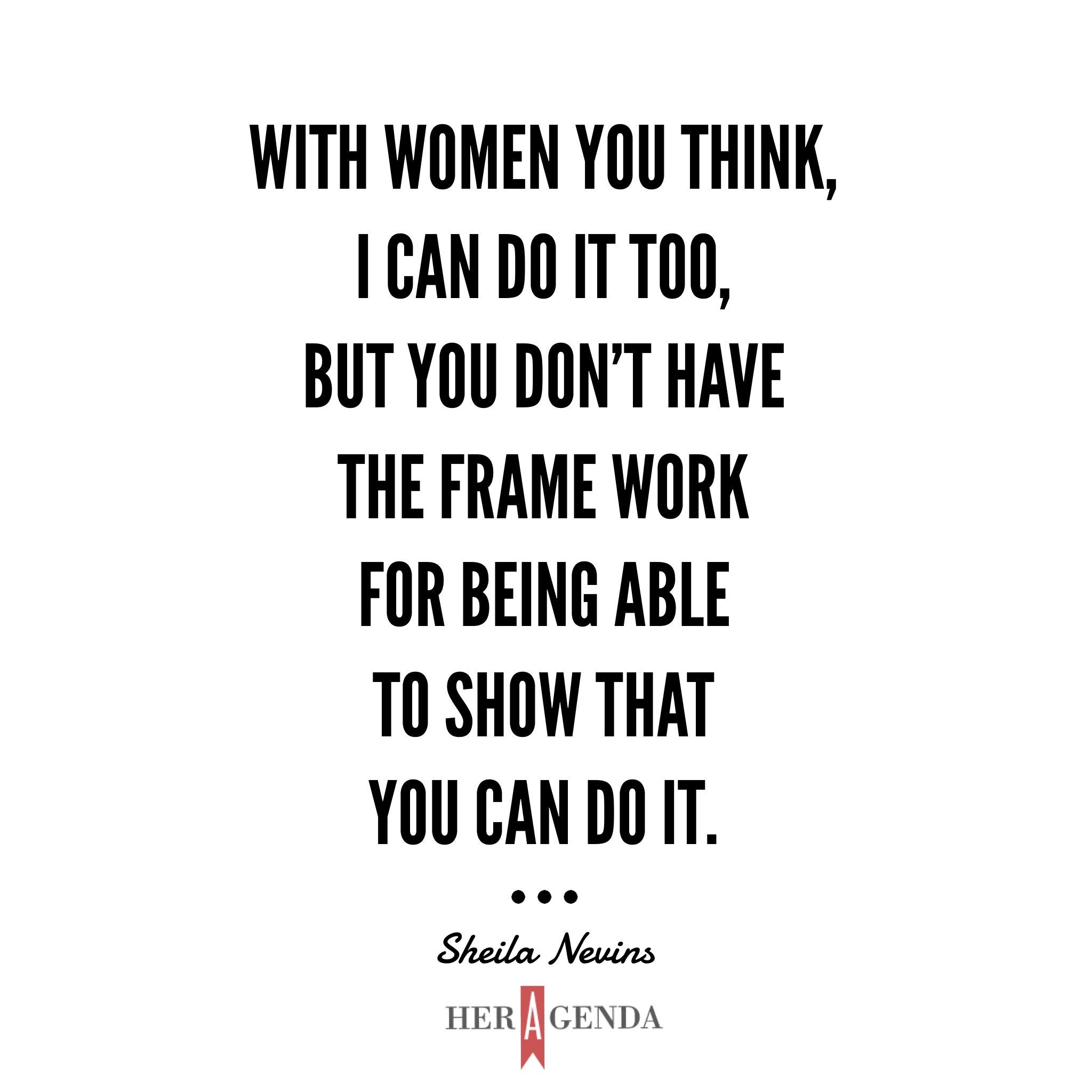 Her Agenda: Age obviously has a presence through many different stories in the book. Do you ever think the stigma of aging will change for future generations?
Sheila Nevins: I don't know. I'd have to be around to figure it out. Look, the closer you get to certain numbers the closer you are to death and that is definitely a stigma. So consequently the fear of aging may be the fear of death and it may be unavoidable.
Her Agenda: What's your earliest memory of sexism or gender discrimination in the workplace? When did you first encounter inappropriate treatment from men at work?
Article continues below advertisement
Sheila Nevins: I would say the first time a man inappropriately treated me and I was aware it was inappropriate – because when I began my career, advancements and pokes were par for the course. I think the first time I was offended by an advance was when I went to be interviewed for a show and flew to California and some guy basically sat down and put his hands on my breast and I said, 'No, no, no.' I was terrified actually because he shut the door and it was the first time I was aware that this was inappropriate but I thought it might be the exception. I didn't really experience gross amounts of sexism in the workplace in public television – I mean mostly maybe in discrimination and job equality, but not sexual advances. That was first time I was actually startled by something.
Her Agenda: I loved the chapter, "From Cosmo to Ms." because I like how much it covered in one chapter and I also thought it was important for millennial women to read.
Sheila Nevins: What you have to understand is that it [sexual harassment] was the norm, we didn't know it was harassment or discrimination. But this was kind of extreme because I wasn't even working there, I was just applying for the job!
Article continues below advertisement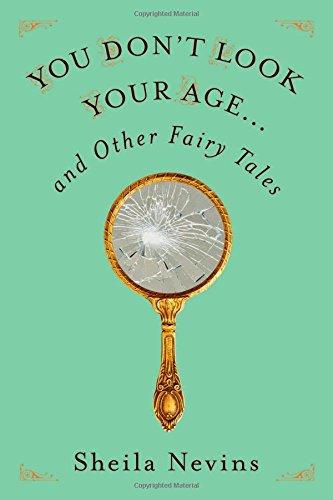 Her Agenda: What did you do? Did you tell someone after it happened?
Sheila Nevins: It was many, many years ago. I knew I didn't want the job after that, and I certainly didn't want to work for this person. I just remember fleeing, if that makes sense – thinking, I never want to go back there again! I think the other things I was aware of were mostly job inequities, salary inequities – that kind of harassment.
Her Agenda: When you were at work, especially speaking in the book about dealing with constant doctor visits and when you first realized your son has Tourettes – what did you do at work? Did you find any allies in the process?
Article continues below advertisement
Sheila Nevins: I didn't try to – so I cannot say I would not have had I tried. I have always been very discreet about what happens after work. Since work was always so pervasive I would say that work invaded my home, more than my home invaded work. I protected the job with silence but I didn't protect my personal life [from] work all the time. I always took work home, always. I always screened, and watched things related to work at home. I never took home to work, I went out of my way not to do that.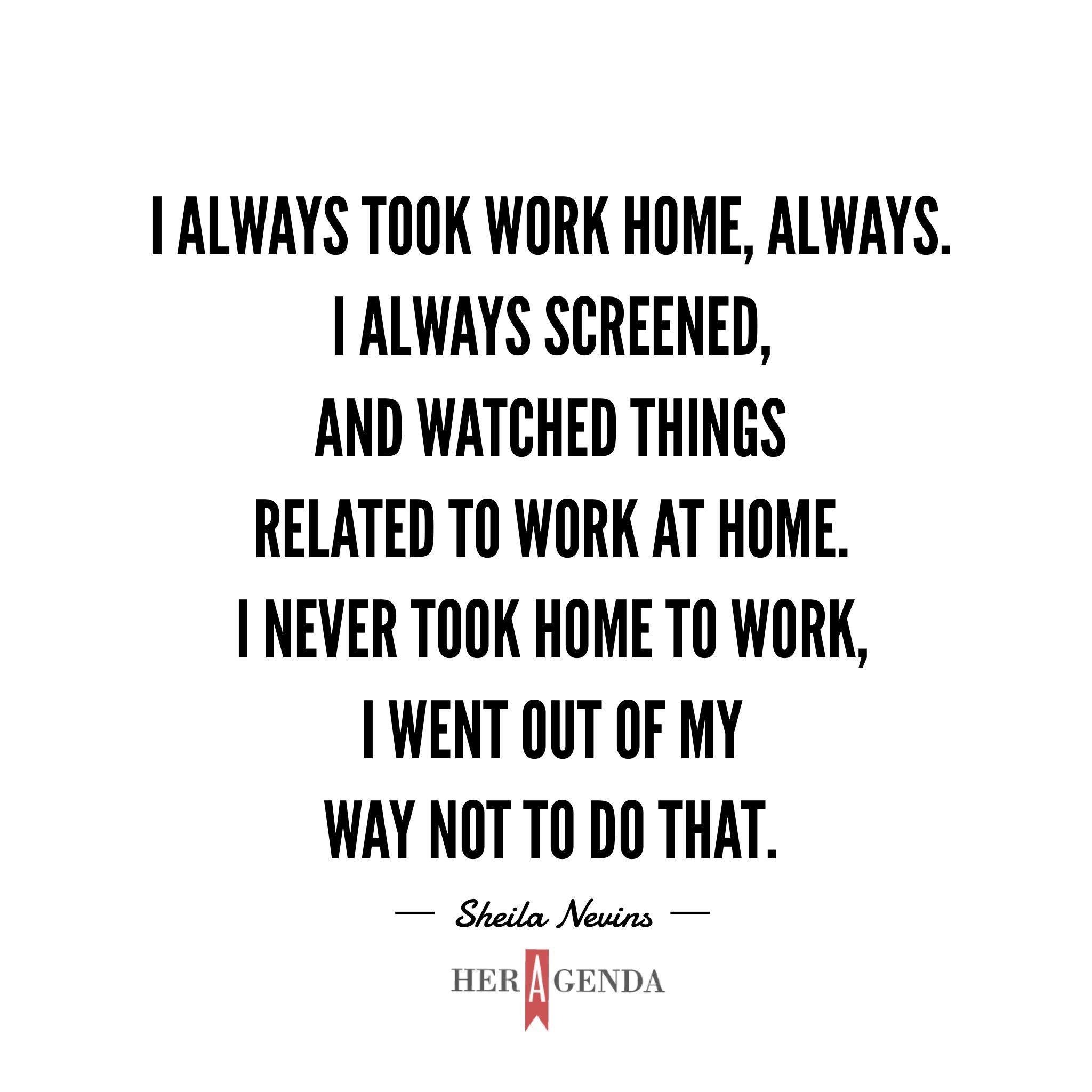 Article continues below advertisement
I don't know why I did that, I don't know if I grew up in today's environment I would do the same thing but I felt that if I wanted to play equal, I didn't know any stories of men telling stories about their kids other than that they got into Harvard. I wanted to play how they played. I wanted to talk about the football game that was on, not about a kid or birthday party. Maybe that was my own caution. I don't know what I would do now, but I think I would still be very private. I tend to be rather private about my personal life, not because it's not anyone's business but because I want work to be an even playing field.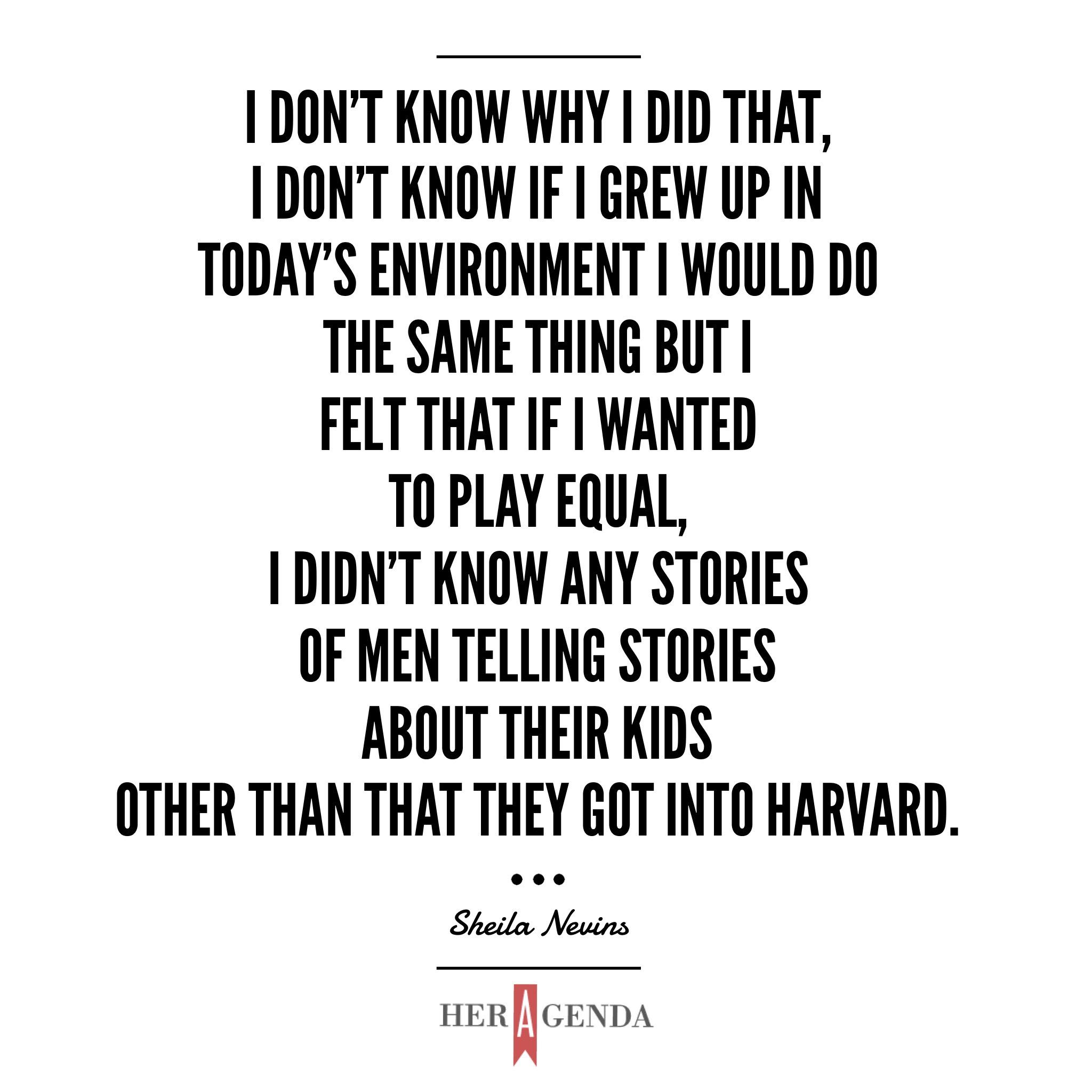 Article continues below advertisement
Her Agenda: Having been in this position at HBO since 2004, what's the biggest change you've encountered in this role?
Sheila Nevins: That time doesn't make me less passionate, or work any less hard. That I'm equally as obsessive as I've always been – maybe I'm less particular about things that make no difference. I used to be so obsessive that everything be actually perfect, and then I realized that certain things that I thought made it perfect, weren't that important at all. So maybe I let a few things go by because I didn't think they would make a difference. But if I think it's going to make a difference I'm as obsessive and timeless in my attack as I've always been.
Article continues below advertisement
Her Agenda: What's one piece of advice you wish you had received when you were first starting out right after college?
Sheila Nevins: I think, don't take so many things so personally. Measure the hurt in terms of the emotional investment in feeling badly. Not everything is the same kind of jab. Don't seek spilled milk where there isn't any. Don't take every dismal or every difficulty as equal. I think that I took every criticism and every slight as equal to a big slight. I could never make gradations of hurt, it was all powerful and I felt powerless. I felt wounded, but not all wounds are created equal. There is a scratch that will heal by itself and then there is something that requires stitches and then there are some things that require amputation. Don't suffer from a scratch. Interpret a scratch from a real wound.
[Editor's note: This interview published on August 28th, 2017. It has been edited for length and clarity.]