Sherrell Dorsey is standing in the gap; a phrase that she describes as a way to take up space when an opportunity is being ignored, or where there is a need. Curiosity and asking critical questions led Dorsey to wonder why Black founders, start-ups, and small businesses weren't being covered in the media cycle. In response, she stood in the gap and founded The Plug in 2016, a newsletter curating Black tech news.
Raised in tech territory, Seattle, Washington, Dorsey was exposed to the industry early through a coding camp she attended in 2001. The camp was founded by a retired Microsoft employee, who happens to be black, female, and a billionaire. Thanks to this experience and a mother who instilled in her a sense of responsibility for her community, Dorsey learned to value hustle, hard work, and entrepreneurship. Since that time she's been busy; she helped to found a quarterly technology event series called #BLKTECHCLT, she's worked for a number of tech companies, she's consulted nonprofits on building STEM based learning opportunities, she's built a successful freelance journalism career, and she is currently working towards a Masters in Data Journalism from Columbia University.
In this interview, Dorsey shares more about The Plug, reflects over a few critical questions that we should all be thinking about, and shares what she's learned about vulnerability and buckling down and doing the work.
Article continues below advertisement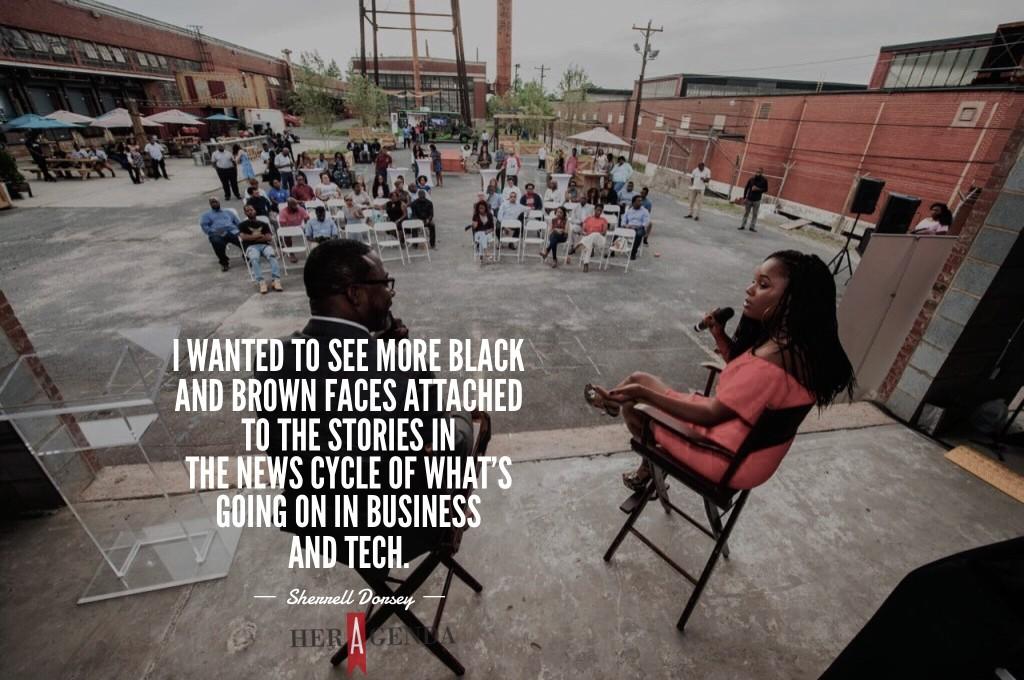 Her Agenda: Tell me a bit about yourself: where are you from, what did you do before you were doing before The Plug?
Article continues below advertisement
Sherrell Dorsey: I was born and raised in Seattle. I was a rambunctious kid, and I grew up with a leadership mentality; I've always been a hustler, a go-getter. In 2001 I went to a coding school that was founded by a black woman, a retired Microsoft billionaire. She wanted to teach kids of color how to code. She diagnosed the lack of representation 20 years ago. I got the opportunity to go to New York for college (FIT) where I studied marketing and business. At one point, I had a beauty blog that focused on green beauty for brown girls. As I was getting into the space of beauty and empowerment, I started asking questions like, "how do we really make the world a better place?" I started thinking about school but ended up getting a fellowship in public policy. I moved to Bridgeport, CT and started working for the mayor's office. I really got the opportunity to see how change is made at a systemic level. From there I got back into tech. I was writing on tech, impact, and environmental equity, so it seemed like a really good fit. Over the past few years I've done stints at Uber, spent time as a contractor for Google Fiber, and have done some consulting with different nonprofit groups who were starting accelerator programs or STEM based initiatives, and just writing and trying to cover the space as best as possible.
Her Agenda: You said that you've always had a hustle mentality, why? Where did that spark come from?
Sherrell Dorsey: I was raised in a single parent household. My mother was a very prominent figure in the community, she did a lot of social work. She also instilled in me, my cousins, and younger family members our responsibility to our community. I've always had an entrepreneurial mindset so I thought, there has to be a way to get to sustainability and profit while at the same time solving some of the social challenges that we all face. I saw that living in Seattle, living in New York, New Jersey, Connecticut… it didn't matter where I lived in the country, we all faced some of the same challenges.
Article continues below advertisement
I grew up listening to everything from TuPac to Curtis Mayfield. In the content of the music you hear it; why hasn't anything changed? Why are rappers still talking about the projects? Why do the projects still exist? So when you start to go down that rabbit hole, you start to look at jobs, air quality, displacement. I started to think about what policies are being created that are holding brown people back from getting to that next step. Why are we continuously being left behind? This is the undercurrent, even to this day, that helps me to look for solutions and opportunities. How do we make sure that everyone is included? Not just those who have been educated or have had the privilege of opportunity, but even for those that haven't.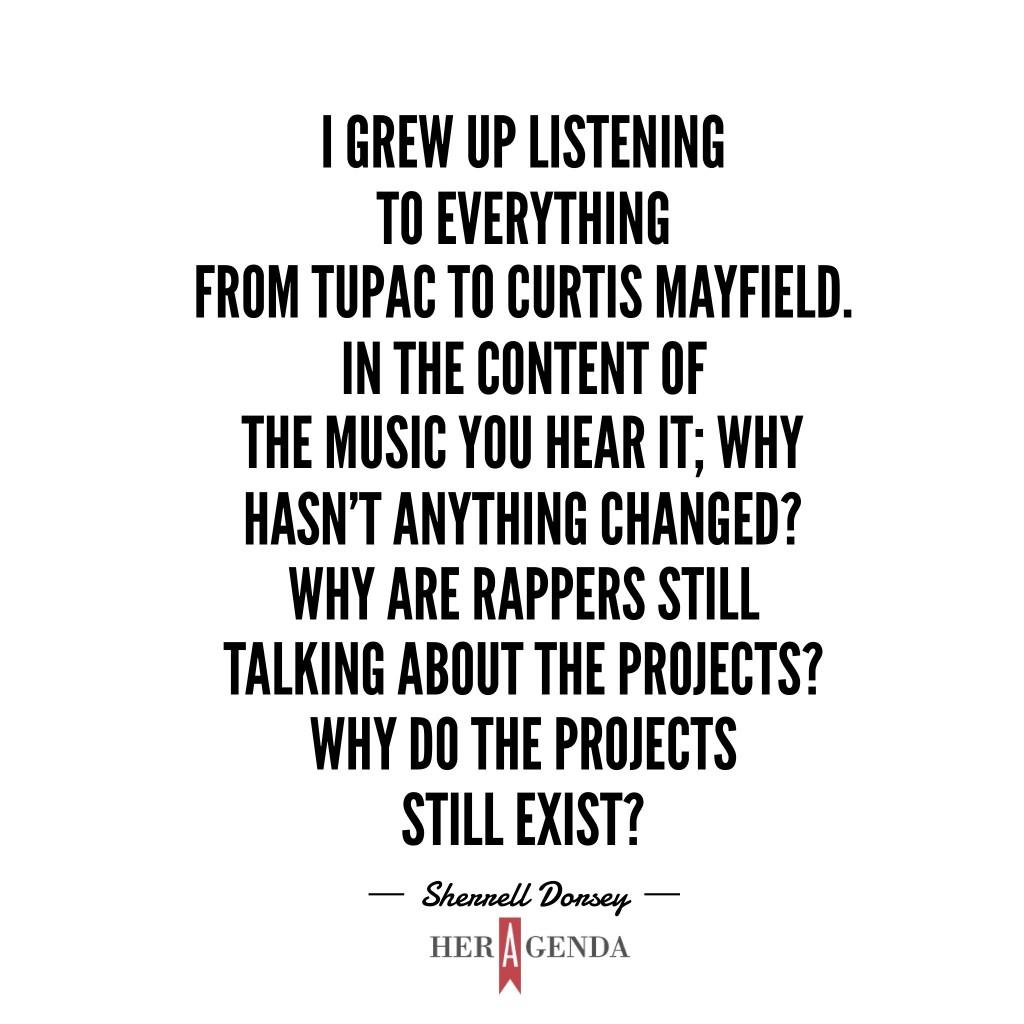 Article continues below advertisement
Her Agenda: Where did The Plug come from? How was it born?
Sherrell Dorsey: When I started my freelance writing career around 2013 I noticed that there weren't a ton of journalist covering what was going on with Black founders. There was nothing about Black founders outside of Silicon Valley and nothing about Black founders who had started businesses and that were hiring people from their local communities. I thought there was space for me to write more. I wanted to see more Black and brown faces attached to the stories in the news cycle of what's going on in business and tech. We see Zuckerberg, we see Gates, but why aren't we talking about Dr. Paul Judge who's been an entrepreneur for the last 15 years, whose raised 130 million dollars, and who happens to be a Black man in Atlanta. Where are those news stories? Where is the analysis on his company and the jobs and systems that he's created? So for me, I felt like there was a missing component. I wanted to stand in the gap.
Article continues below advertisement
I decided to create The Plug when noticed an uptick in daily newsletters. I know because I subscribe to many of them. I thought to myself, there currently isn't a newsletter that exists that specifically highlights Black people in tech. It was an experiment, it's still kind of an experiment. It's about a year and a half old, and the goal was and is to normalize Black tech news; let's make it good. Let's have good insights and analysis and let's introduce people to maybe something they haven't seen yet.
Her Agenda: Your passion for people and wanting to help create change has led you to the next step. For you, are entrepreneurship and passion separate or one in the same?
Sherrell Dorsey: I've always had some kind of a side hustle or some kind of business. When I came up with The Plug, I just wanted to prototype it. I wanted to see what it could be. It was an idea, and ideas don't always mean a business. Luckily we've been able to raise some money, bootstrap, and bring people onto the team. I am seeing opportunities in data analytics in software, and even from a consulting standpoint. I'm playing this role of a synthesizer or an analyst and trying to create something that could eventually become a business. I think the curiosity and passion have lead me down this path.
Her Agenda: What's the most important conversation happening in tech right now?
Article continues below advertisement
Sherrell Dorsey: I think a lot of people would answer that with the kinds of technology that are being built. But I'd argue that the most important conversation is around the democratization of capital and funding. I think that people are starting to look at the fact that ideas can come from anywhere and from anyone. That's going to be significant for tech because there is a talent shortage. People are starting to invest in communities outside of Silicon Valley, and when you do, you get this diversity of perspective and solutions. I've lived all over. When I look at the opportunities that could exist for these communities, for the kids that are growing up in places that were once thought of as rough… when you make the investment in these communities, when you bring coding camps into different neighborhoods, that changes the whole narrative of a community.
Article continues below advertisement
Her Agenda: What gets you up every morning?
Sherrell Dorsey: I believe God is greater. Sometimes I just repeat that to myself, "God is greater, I'm here for a reason." Or, "God is greater and there is a purpose of all of this." It's gotten me through hard times, difficult times, times when I haven't wanted to wake up after only three hours of sleep, but I know I have to get up, get out, and get work done. That's my go to.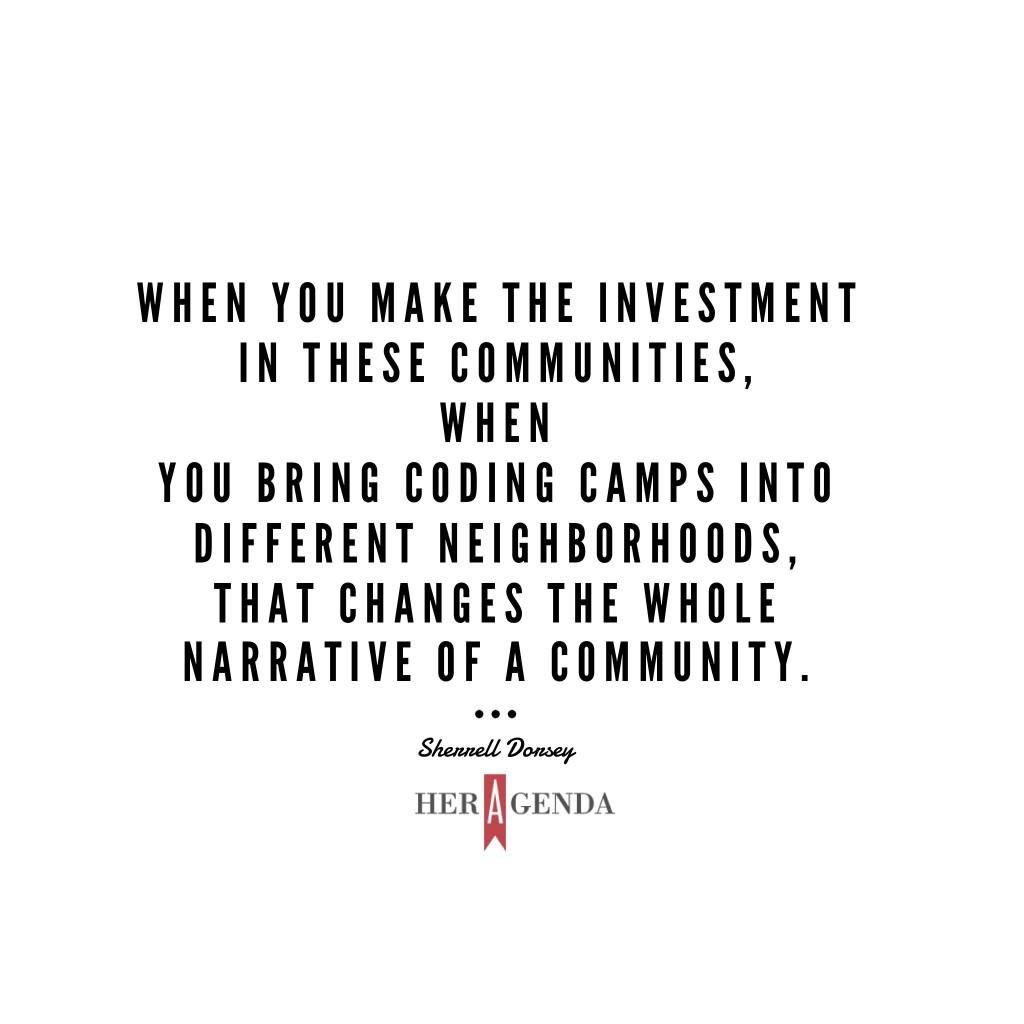 Her Agenda: What advice do you have for women who are building their lives and careers?
[Editor's note: This interview published on December 4th, 2017. It has been edited for length and clarity.]