At a time when finger waves, long extensions and relaxers were popular hairstyles among women of color, Taliah Waajid moved from New York City to Atlanta, Georgia in 1991 and opened a natural hair salon, building her reputation for healthy, creative and natural styles.
Shortly after arriving in Atlanta, she started the World Natural Hair, Health & Beauty Show™, which has grown from 25 exhibitors and 150 attendees to over 200 exhibitors and 40,000 attendees from around the world.
Her Agenda sat down with Ms. Waajid to discuss current trends in the hair industry, what keeps her inspired and how she overcomes obstacles in her personal and professional career.
Her Agenda: What are some trends or changes that you have noticed in the natural hair consumer market in the last few years, and how have they (if at all) had an impact on the type of products that you create for your customers?
Taliah Waajid: That's a good question — because it has changed several times in the last few years. A few years ago (as an industry) we had to answer the question: "What's in our product and how natural is it?"
Now, the masses are more interested in making sure that the product works for their hair — as long as there aren't any harmful chemicals that will alter the natural curl pattern. There's still a small percent of people who want to know if the product is 100% natural or vegan, but most consumers and manufacturers have returned back to wanting products that work.
Article continues below advertisement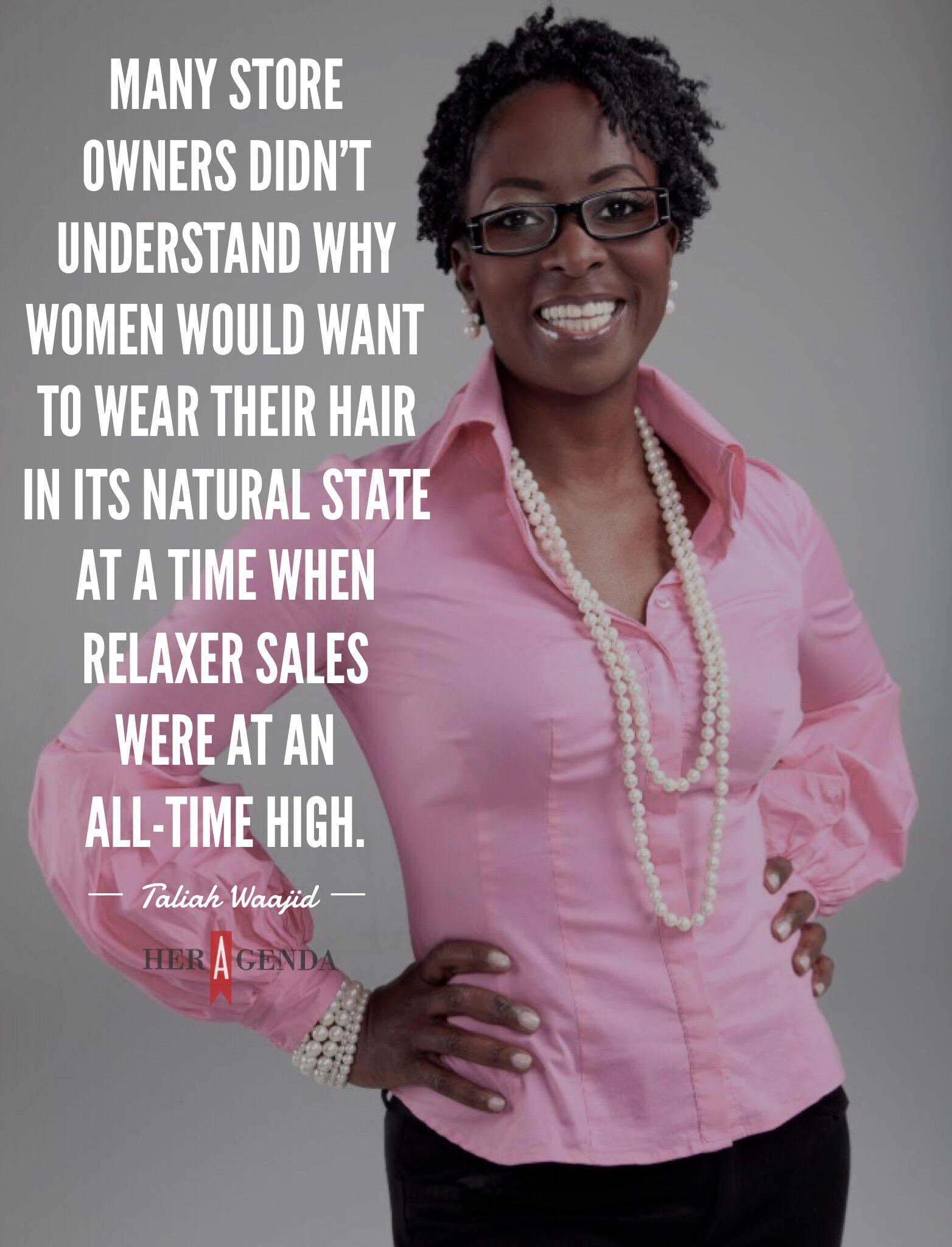 Her Agenda: When you made the move from New York City to Atlanta in the early 1990s, it was during a time when rocking your natural hair wasn't considered the "cool" thing to do. How were you able to persuade investors, partners and your growing consumer base that your products were necessary in the marketplace?
Article continues below advertisement
Taliah Waajid: You're absolutely right – it wasn't the cool thing to do to wear your hair natural. I didn't have investors, but I did need to sell my products to more people. So I had to go into beauty supply stores and retailers and convince them that there was a huge consumer base that wanted these products. And that was a tough sale at first because many store owners didn't understand why women would want to wear their hair in its natural state at a time when relaxer sales were at an all-time high. ButI knew that they did because my business had sustained me financially, and my client base continued to grow. And I knew that I couldn't do everyone's hair, so I had to train other stylists. I knew that it was something that people wanted, it was just a matter of getting the information to them – and letting them know that they had a choice to wear their hair relaxed or natural.
I would also say the internet changed all of that because a few stylists, myself included, started talking about how to care for natural hair. Now there are millions of people talking about natural hair, and education is spreading.
Article continues below advertisement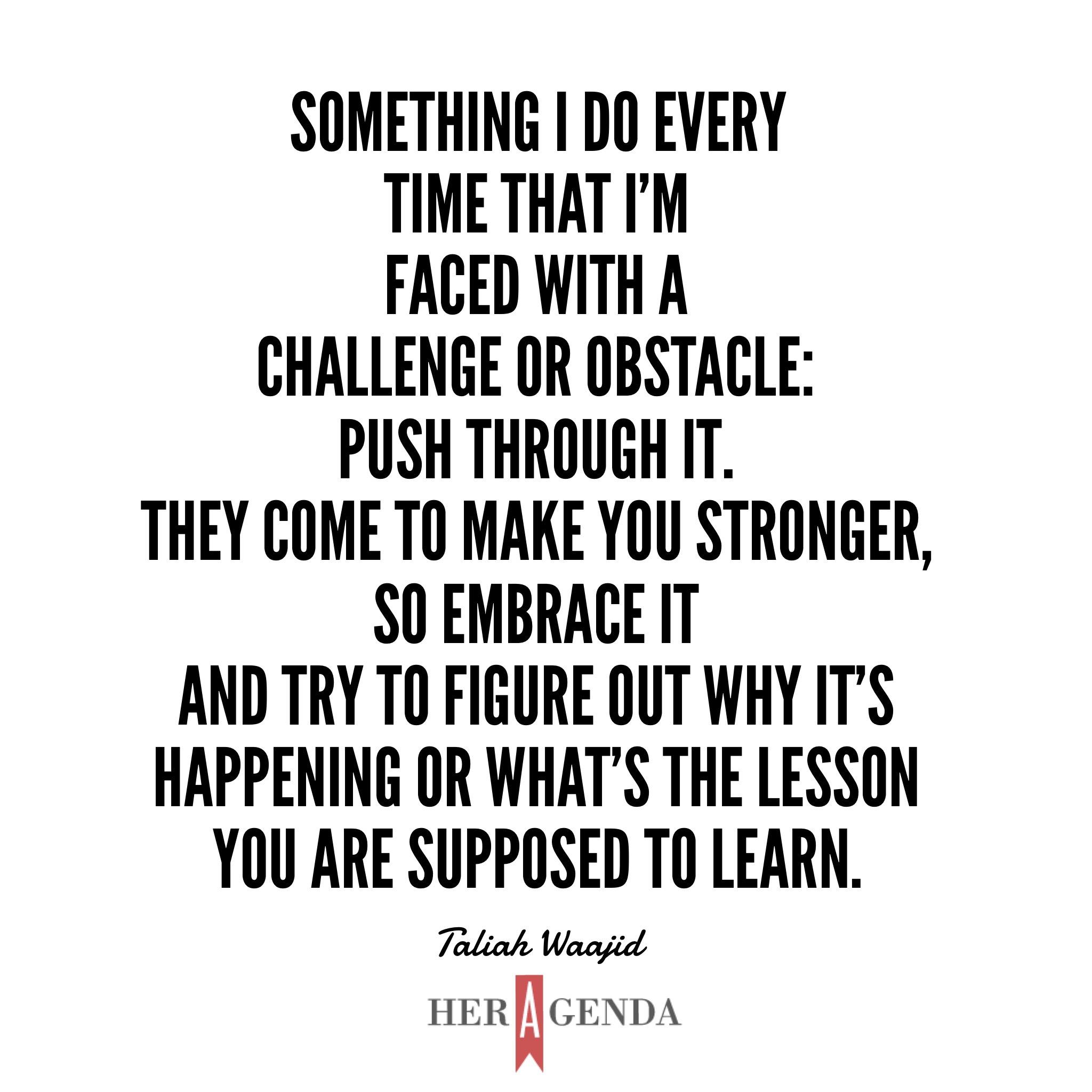 Her Agenda: Looking back on your 25+ years in the industry, can you think of any moments of your career journey that may have seemed like dead-ends, but they ended up being the pivotal moments you needed to keep pushing forward? What did you learn from those moments, and how did you apply them to your business?
Article continues below advertisement
Taliah Waajid: Oh absolutely, my move to Atlanta! When I was in New York, the only way I earned money was doing natural hair – braiding, twisting, weaving. So when I moved to Atlanta, no one was really into natural hair. I had to start over and do hair for free so I could build up my lookbook with styles to showcase my technique. I also wanted to educate people on how to take care of their hair without the use of chemicals, and protecting it with a braid or weave style that allowed for growth.
Also at that time, I had to fly back and forth to New York – which I did for about a year. In Atlanta, I had to build my clientele, but I was making money in New York City in order to live in Atlanta. It was really challenging because I didn't know what was going to happen because people weren't interested in what I was doing. So with my business, I had to get creative. I borrowed money from my dad and got a vendor booth at the Bronner Brothers Hair Show. I had about 10-15 models dressed alike march up and down the aisles of the show to promote my work while I passed out business cards.
Article continues below advertisement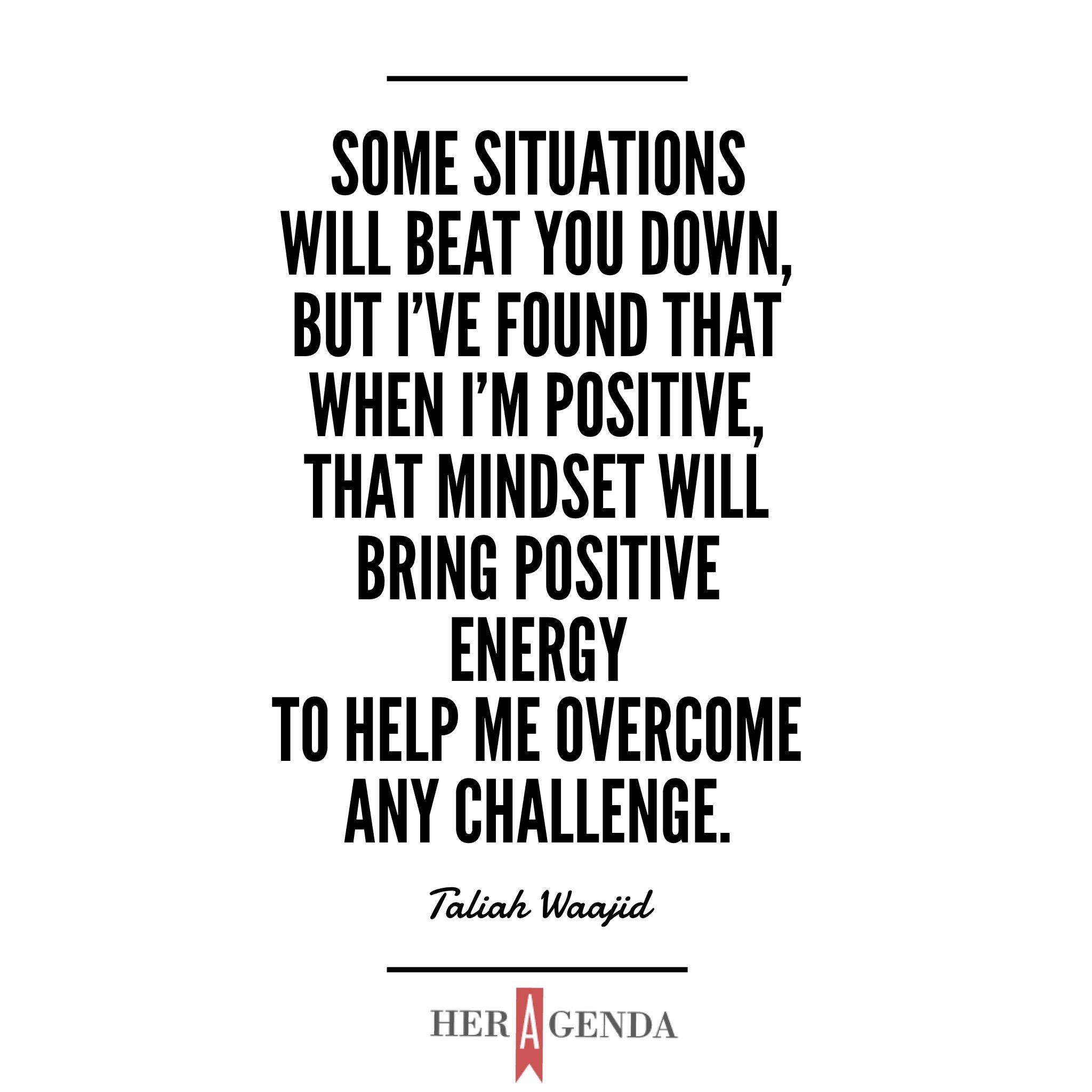 Her Agenda: What is your personal motto?
Taliah Waajid: I don't have a personal motto, this is something I do every time that I'm faced with a challenge or obstacle: push through it. They come to make you stronger, so embrace it and try to figure out why it's happening or what's the lesson you are supposed to learn.
Go through the pain, push through and get it done.
Article continues below advertisement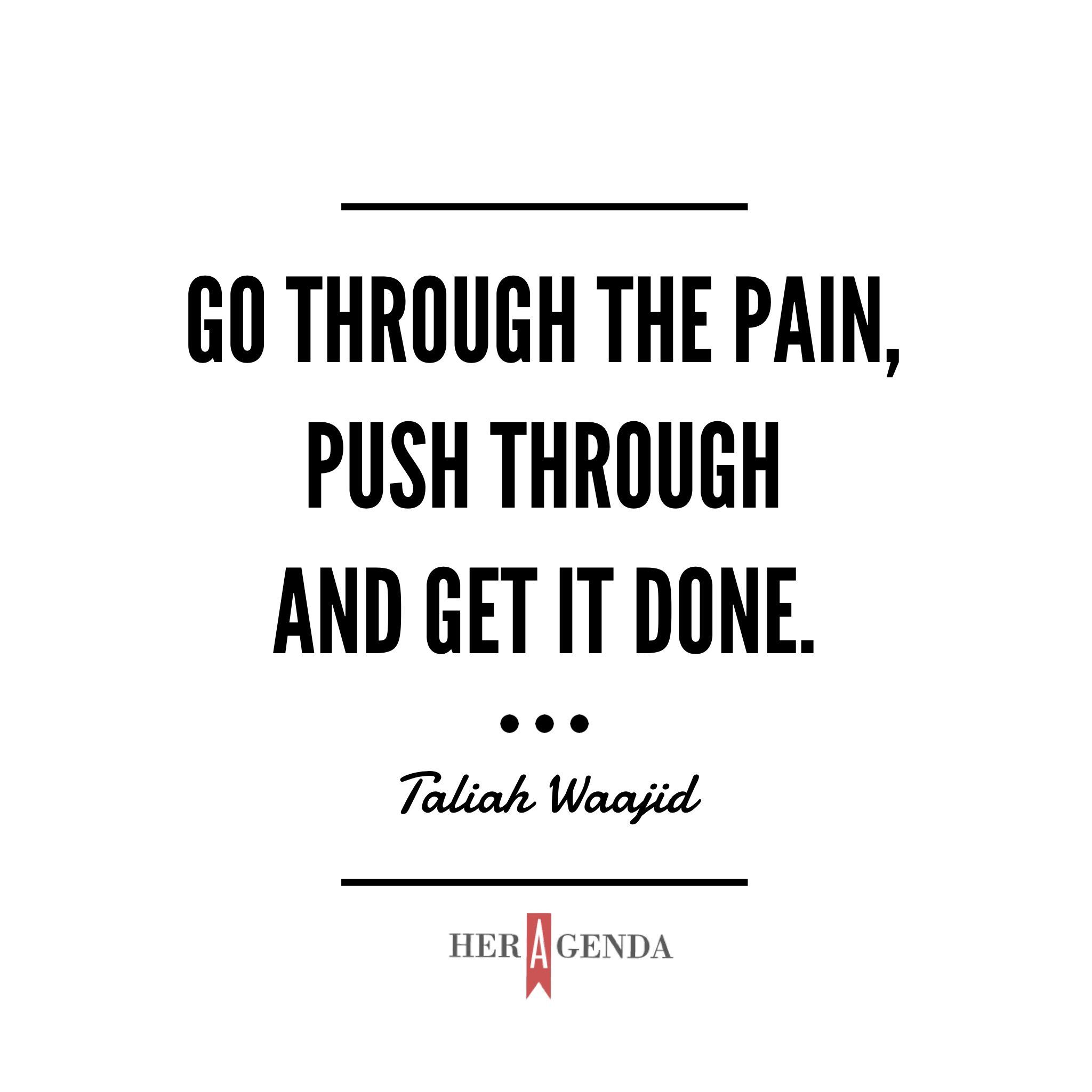 Her Agenda: What is the best career advice you've ever received, and how have you applied that advice to your life professionally and personally?
Taliah Waajid: I think it's more life advice -listen more than you speak.It works wonders because you get to engage with people without speaking as much. When I focus on listening, I take time to pay attention to the other person's body language and how they say certain things — particularly in negotiation. From communicating with my employees to a colleague or customer, I think listening is a very valuable skill that I've had to learn and improve over time.
Article continues below advertisement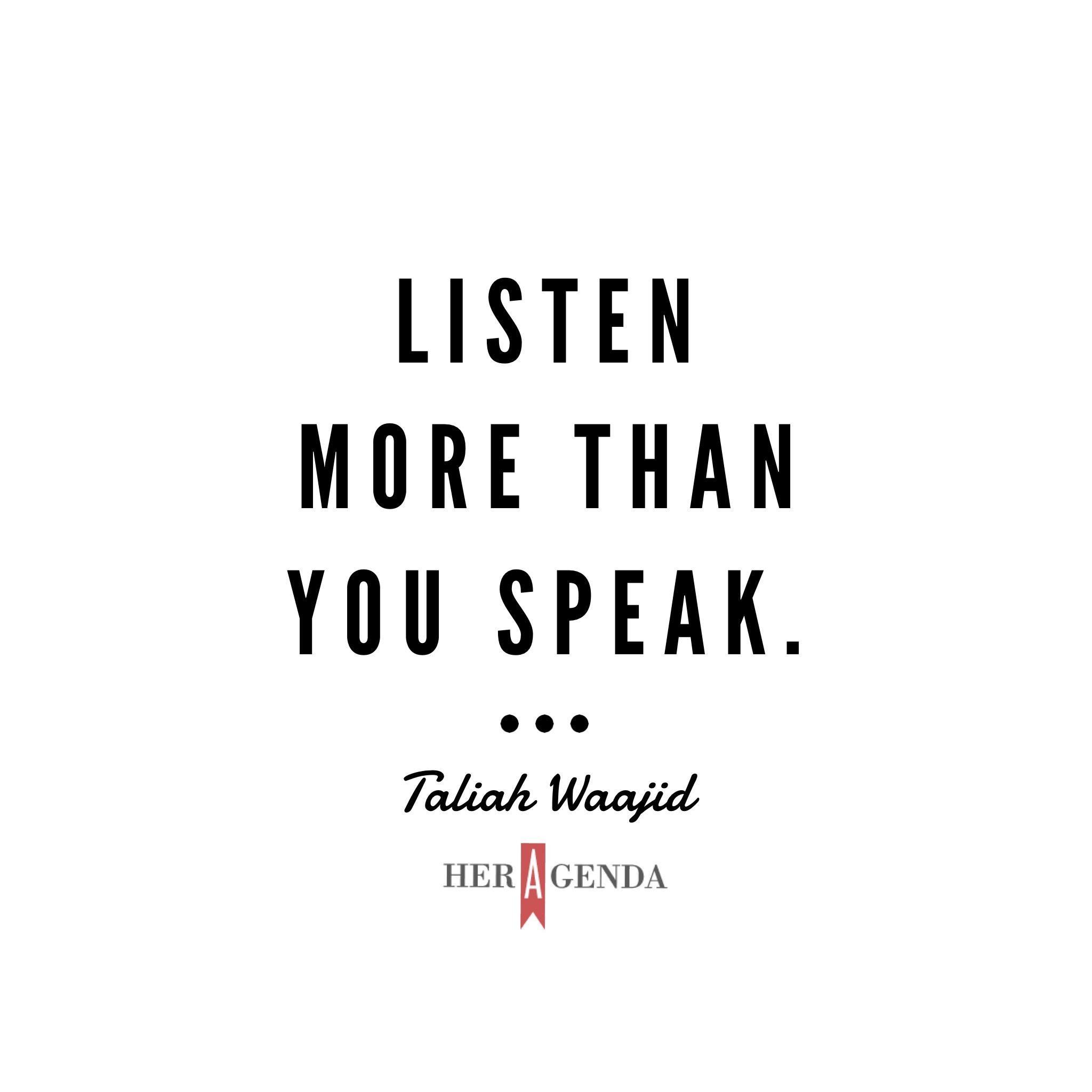 Her Agenda: What inspired you to pursue a career in the hair care industry? Who are some people that you look up to and have served as your mentors?
Taliah Waajid: I'm fortunate enough to do something that I love to do – and it all started with me doing hair. I used to do my doll's hair, and then my neighbor's hair, and from there I just kept going. I'm the type of person who sets a goal and once I reach it, I try not to get comfortable — I'm always thinking, "What else can I do now?" And I think that persistence is a big reason why I've been able to work on so many different levels within the beauty industry. From doing hair to selling products to being an educator to launching my own trade show to consulting — all of these things are what got me into the industry.
Article continues below advertisement
Barbara Terry is the owner of the first natural hair salon I worked in and she was my first mentor. From her, I learned the technique of applying extensions to hair without causing extreme damage — which is very important to me. She also taught me how to operate a salon, as well as how to interact with customers, perform consultations and keep things professional. My second mentor was someone who worked in manufacturing within the hair industry.
You'll always have mentors if you listen and allow someone to teach you. And it may just for the moment, but that's a mentor if they share information that you can incorporate in your life and career.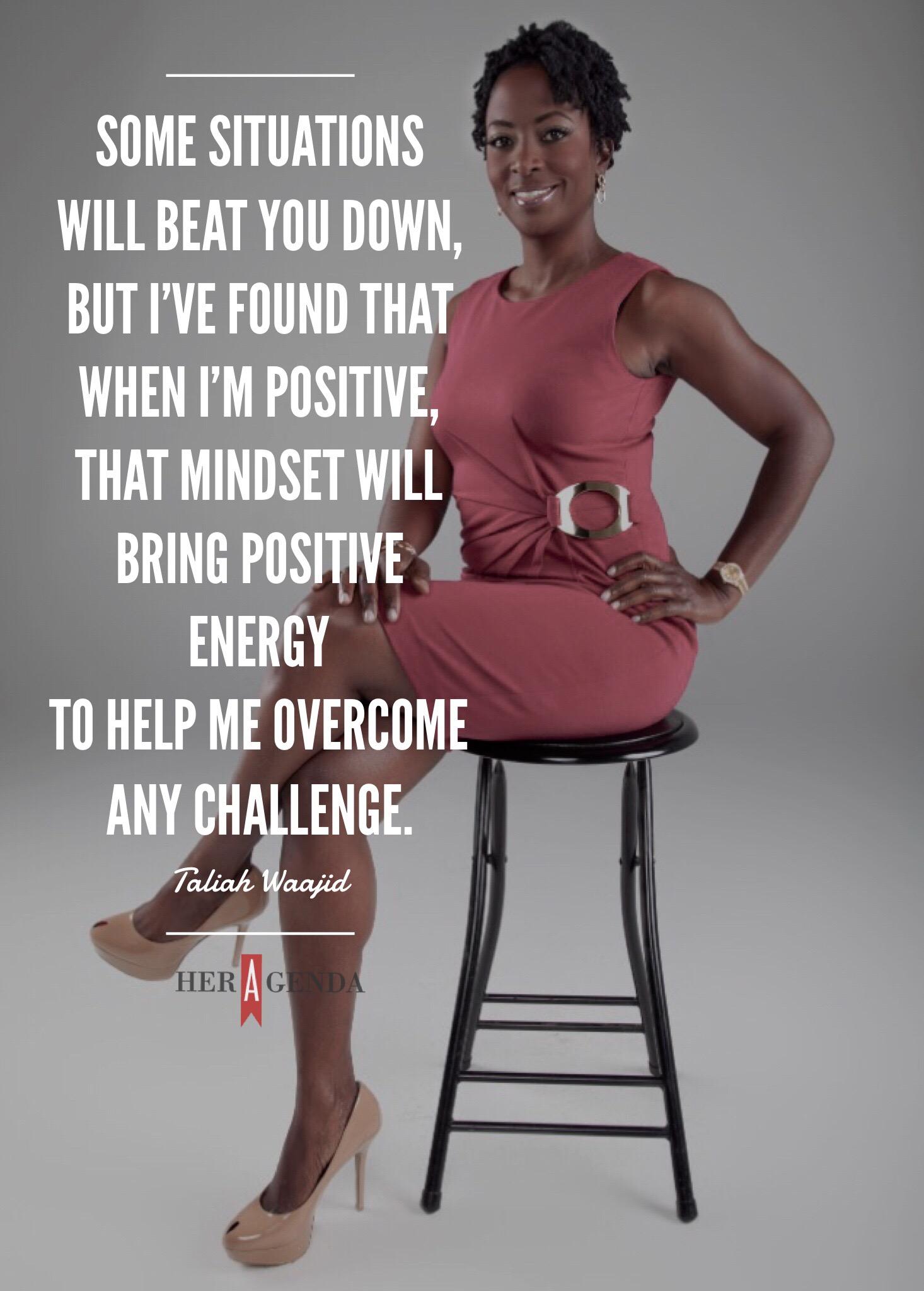 Article continues below advertisement
Her Agenda: How have you been able to balance all of your responsibilities? And when faced with the challenges in your career, how have you been able to overcome them?
Taliah Waajid: It can be really challenging at times because there are so many things happening at once and they all require different types of energy and attention. I really enjoy the creative parts of the business – like doing hair – but I don't any more unless it's for a special photoshoot or I'm playing in my granddaughter's hair. But when I'm faced with a situation that may not be panning out how I thought it would, I take a moment to stop and focus.
I do have a great team of people who I can task to work on other issues while I'm solving a bigger problem. And sometimes, you don't know what to do or how to react, and that's when it becomes really hard for me. But then, I use it as an opportunity for me to learn – it's just going to take time. If I really want something, I have to sacrifice the time and focus on learning what I need to in order to overcome my challenge.
Some situations will beat you down, but I've found that when I'm positive, that mindset will bring positive energy to help me overcome any challenge.
Article continues below advertisement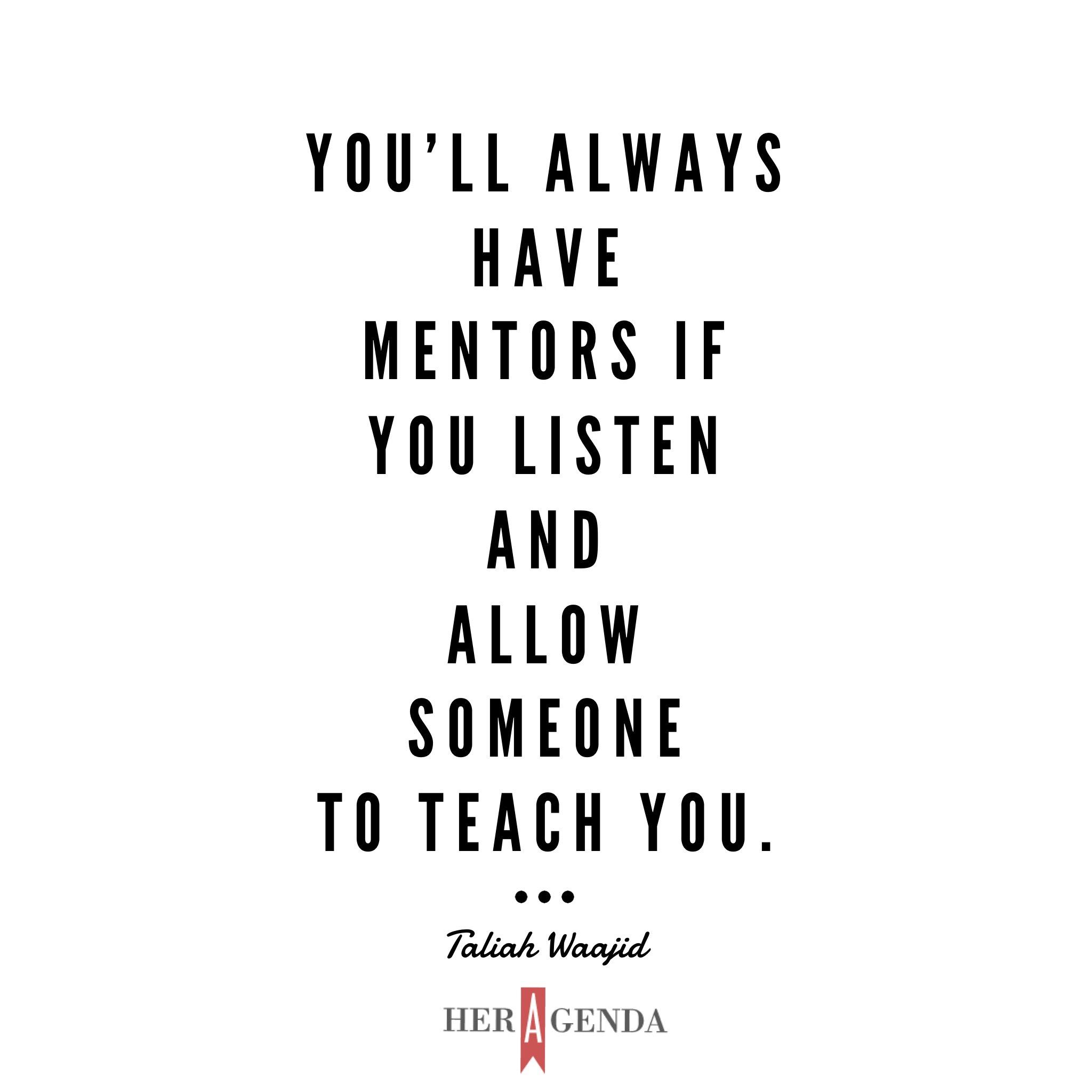 [Editor's note: This interview published on August 14th, 2017. It has been edited for length and clarity.]