A'Lelia Bundles was born into a powerful legacy of trailblazers and history makers including Madam C.J. Walker, the first female self-made millionaire in America, and A'Lelia Walker, her namesake, and a central figure in the Harlem Renaissance.
Instead of living in their shadows, she took notes from these women, made her own path and pursued her passion for writing. A'Lelia is now a jane-of-all-trades, a journalist, author, producer, and biographer, who also tells the backstories of the history-making pioneers who just so happen to be her family.
For thirty years, she had a career as a network television news executive and producer at NBC News and then ABC News. A'Lelia received an Emmy and a du Pont Gold Baton award for her work in journalism. She now serves as board chairman of the National Archives Foundation, a vice chairman of Columbia University's board of trustees, a vice chair of the Columbia Alumni Association, a member of the Schlesinger Library's advisory board at Harvard's Radcliffe Institute for Advanced Study and president of the Madam Walker/A'Lelia Walker Family Archives, which is a few of her many "dimensions."
Read our interview with A'Lelia for more insight from her life and career.
Article continues below advertisement
Her Agenda: What is your personal motto?
A'Lelia Bundles: It's not quite a motto, but something I believe: "Past is prologue." That informs how I interpret current events. I always like to put today's events in historical context.
Her Agenda: What is it like being the great-great-granddaughter of Madam CJ Walker? How has that impacted your life and career?
A'Lelia Bundles: I'm very fortunate that I had wise parents. who didn't overwhelm me with our connection to Madam C.J. Walker. No one wants to have to live another person's life or grow up in a shadow.
While I was a graduate student at Columbia University's Journalism School, I was very lucky that Phyl Garland, the first black woman on the faculty, encouraged me to write about Madam Walker. Because of her, I was able to combine my writing passion with a story that really needed to be told. Without Phyl, I might not have done this work that has become so important to me.
Madam Walker has had an impact on my life because I could see what an inspiration she was for others. I feel fortunate that I now am able to inspire others with her story.
Article continues below advertisement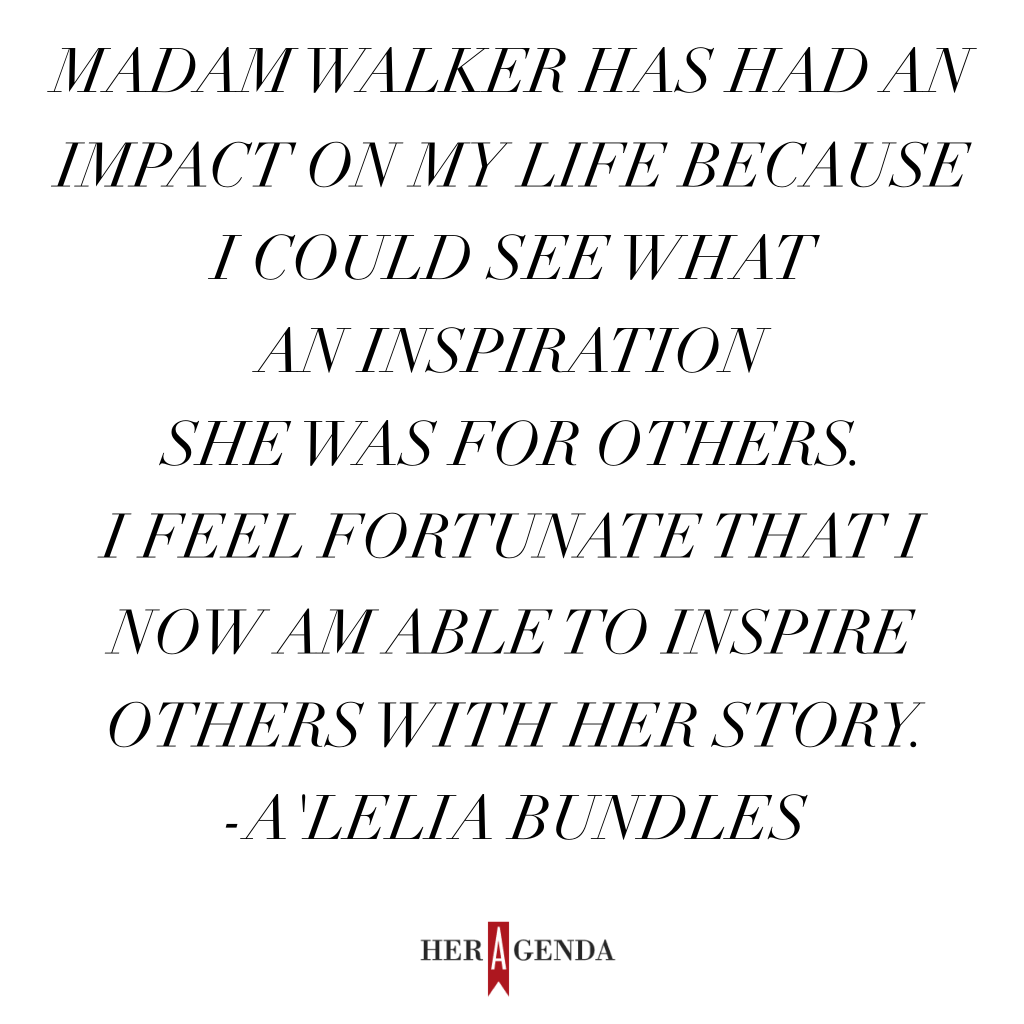 Her Agenda: How has your journalism background prepared you for being the social connector, author, and history preserver that you are today?
A'Lelia Bundles: I am a natural born communicator. I love interacting with other people. Through my career as a journalist, I've [developed] my writing, public speaking and storytelling skills. Those skills helped me as I was researching and writing On Her Own Ground: The Life and Times of Madam C. J. Walker and as I'm now writing The Joy Goddess of Harlem: A'Lelia Walker and the Harlem Renaissance.
Her Agenda: What is one lesson you learned about what it takes to make it as a producer and eventually an executive in network television?
Article continues below advertisement
A'Lelia Bundles: I've always loved to write. That was my passion from an early age. My first piece was published when I was 8 years old. I loved the feeling that I got when I was able to write and communicate an emotion or describe a scene. It was always something exciting to me. From junior high and high school where I worked on the school newspapers, then in college as a jazz DJ, and then to a long career in network television news, I was able to follow that passion.
As a producer, or to make it in any field, I believe you have to have a passion for whatever you do. You have to hone your skills. Get as much experience as you can. Even if the job is not exactly in what you want to do, learn something you can use later. Do something every week that feeds your passion while you're working your way toward that dream.
Article continues below advertisement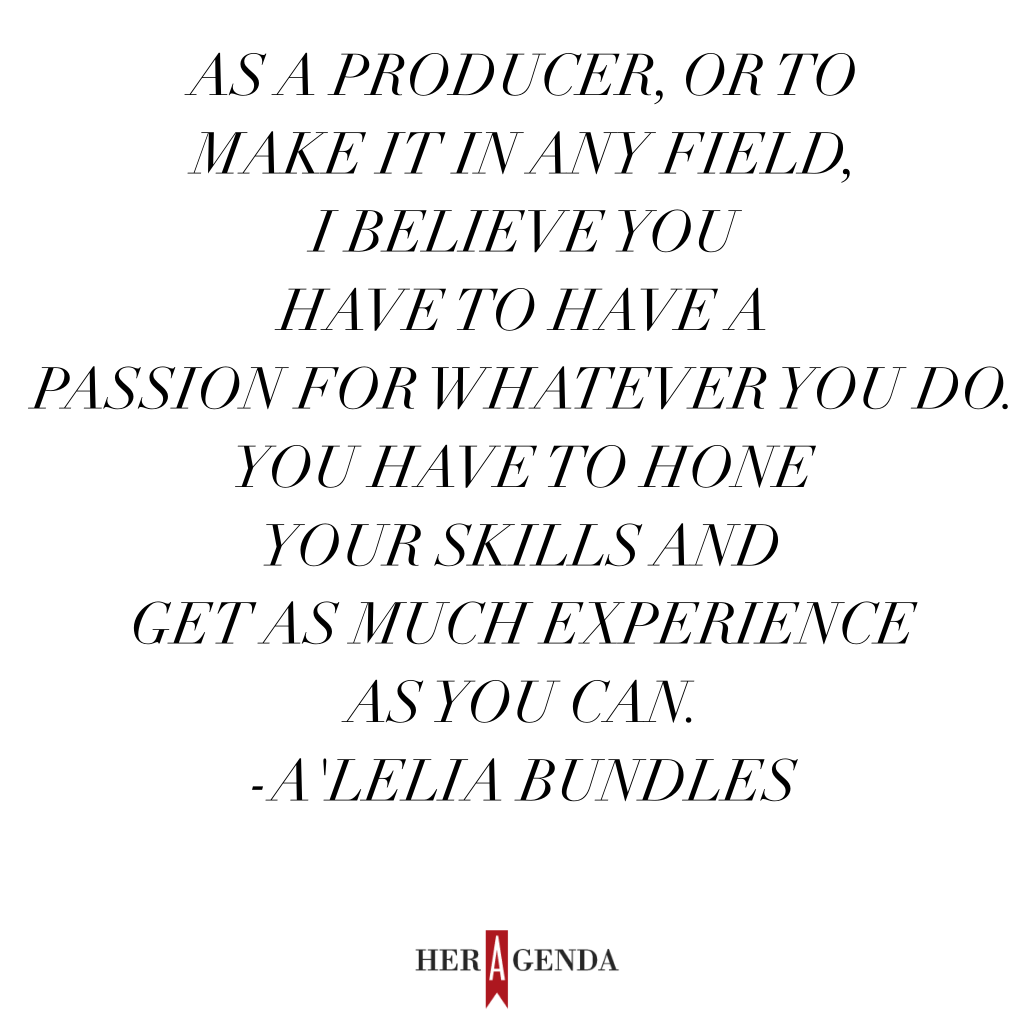 Her Agenda: What made you make a career shift from journalism to storytelling and being, in a way, a historian?
A'Lelia Bundles: We all have many dimensions. Each dimension blossoms at different times in our lives. Writing books and being a biographer is one of the dimensions I'm exploring now.
Her Agenda: Are you still active in journalism today?
A'Lelia Bundles: Yes, I'm a news junkie! Once a journalist, always a journalist. I do some freelance writing. I recently had a long survey piece come out in Al Jazeera that looked at Black Lives Matter through an historical lens. I read a lot of different sources –magazines, newspapers, blogs, journals — every day and like to share the information with friends on my Facebook page to create conversations.
Article continues below advertisement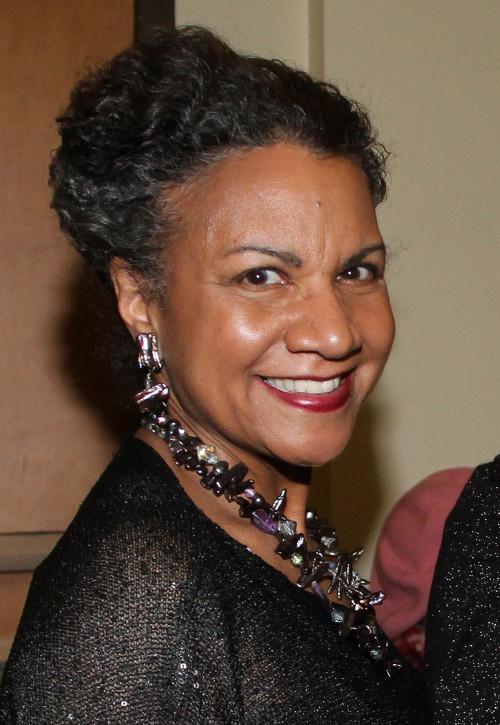 Her Agenda: How has the legacy of your great-great grandmother affected the way in which you choose to wear your hair? As a Black woman, what does your hair mean to you?
A'Lelia Bundles: I'm 63-years-old, which means I have had just about every possible hairstyle you can imagine throughout my life. My hair journey is probably like most African-American women my age who transitioned from perms to Afros to all the options we have now.
Article continues below advertisement
Many people associate Madam Walker with straightening hair, but that was not her main goal. Her focus was on healthy hair. I wear my hair in all many different styles, though no perms for decades because I didn't like the way my hair felt. I wore it very, very short for about 20 years, because I'm a wash-and-wear kinda girl. Then I started to let it grow three or four years ago because I have a lot of gray, and I like the gray, which you can't see very well when it's short. I like having variety.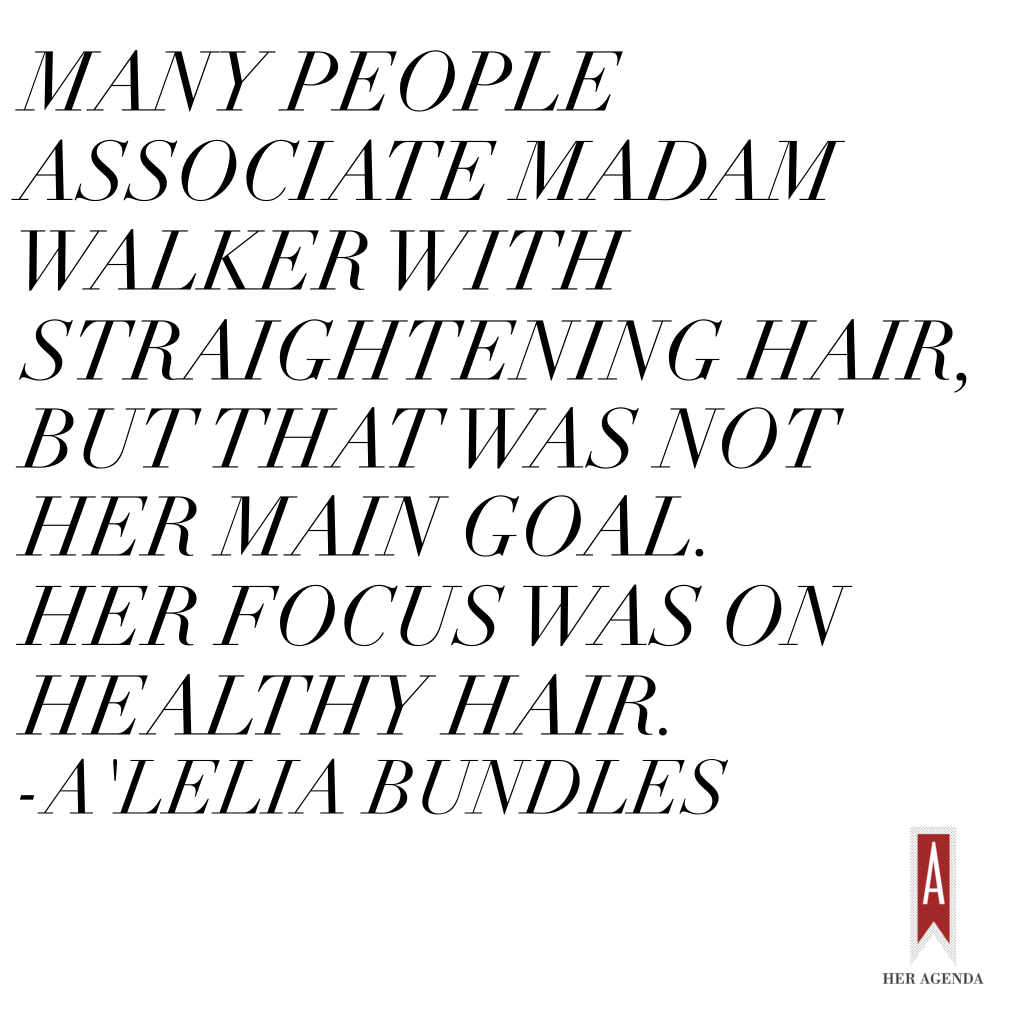 Article continues below advertisement
A'Lelia Bundles: I couldn't be more thrilled! Knowing that Madam C. J. Walker Beauty Culture is part of the successful Sundial constellation that includes SheaMoiture and Nubian Heritage means so much to me. I love that Sundial emphasizes natural, high quality ingredients and that the four Walker collections provide solutions for all hair textures whether coily, kinky, wavy, curly or straightened with a focus on well-conditioned, healthy hair.
Her Agenda: How do you think the Madam C.J. Walker Beauty Culture line adds to your great-great-grandmother's legacy?
A'Lelia Bundles: I've been writing about Madam Walker for four decades now, and one thing that people always ask is 'Can I buy the products? Are the products still available?' Now, I will be able to say, 'Yes and I'm honestly proud of what you will be able to purchase.' I know these are great products.
While doing research for my books, I grew to love the story of Madam Walker's life. Now I can say I love the products because they are formulated with moisturizers, oils and conditioners to answer the needs of today's women. I think they are the embodiment of what Madam Walker of today would be.
[Editor's note: Headshot photo credit: Madam C. J. Walker Beauty Culture. This was interview has been edited for length and clarity. Publish date: April 11th, 2016. UPDATE: This interview has been further edited for clarity as of April 13th, 2016.]