She speaks 5 languages, graduated from Harvard and launched a billion dollar company. It's pretty safe to say Alexandra Wilkis Wilson is the definition of driven. A combination of intelligence, a strong work ethic, and a substantial history in the world of finance and luxury led Alexandra to create something that would change the way millions of people shopped. She co-founded the Gilt Groupe, a members only online clothing retailer, and currently serves as the Chief Merchandising officer. With over 3 million members and a recent expansion into men's clothing, home good and a new international office Alexandra's days are jam packed–but she's loving it. On top of it all, she and her co-founder Alexis Maybank penned a book bringing readers inside the journey of how they built a billion dollar company in just a few years titled "By Invitation Only." And in the midst of it all, she still took a moment to bring Her Agenda readers inside her agenda, ranging her day to day activities, to what inspires her, and what she feels women today need to overcome. Read on for a peek inside her agenda, and for a chance to win a copy of her book "By Invitation Only."
What is a typical day like for you?
No two days are ever alike, and that's part of the fun. My days, whether in NYC where Gilt is based or when I travel, always consist of interacting with many people. I enjoy that. I spend my days generally meeting with brand partners, customers, entrepreneurs, my colleagues and my team. I often have breakfast meetings and lunch meetings. I try not to schedule drinks or dinner meetings if possible. I try and reserve that time for my family or for events (and I generally have several events each week).
What is a not so typical day like for you?
I have never spent an entire day while at Gilt just sitting at my desk. I am always on the go.
What is first on the agenda?
I am goal oriented, so my priorities vary depending on what the goal at hand is for that given day, week or month. I generally start my day with a breakfast meeting, after reading what seems like 100 emails first thing in the morning.
Article continues below advertisement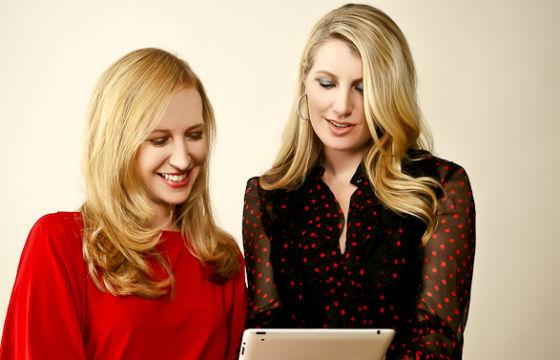 Do you have a motto that you live by?
A few, yes. Patience is a virtue (my mother always says this and I need to be reminded of this frequently). Show resilience in the face of adversity (this is something I learned from my father).
Did you imagine, when you first started out in your career, that you would be where you are now? A co founder of a major company?
I started my career in investment banking. I was not truly passionate about finance, but I did like being surrounded by smart, driven people. I am so happy that today I genuinely love what I do. I always hoped that I would find that.
How do you overcome doubt?
I call my parents for advice and a good solid pep talk.
Do you remember a moment where you had to prove yourself, not only to other people but to yourself?
Article continues below advertisement
I am driven and type A, so—all the time!
What is something you feel that women today still need to overcome?
Women need more role models. Women lack confidence. Women need to get more comfortable asking others for favors. I would like to see more women starting businesses, and in particular, I would like to see more women get access to capital.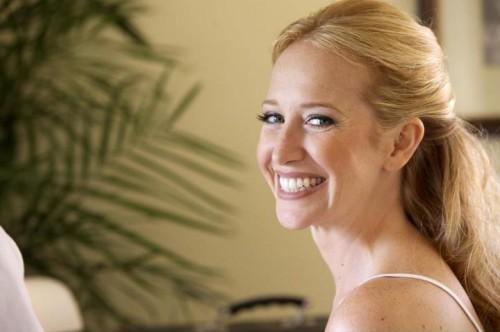 Article continues below advertisement
I am inspired every day– starting with my parents, to the teachers and professors I have had over the years, to friends, to world leaders, to creative minds and to entrepreneurs. I am inspired by people who have passion, who take risks, who share with others and are good people to the core.
What is one myth of success?
Success is not something that is measured on paper.
What's on your agenda for 2012?
Balance. I am trying to figure that out.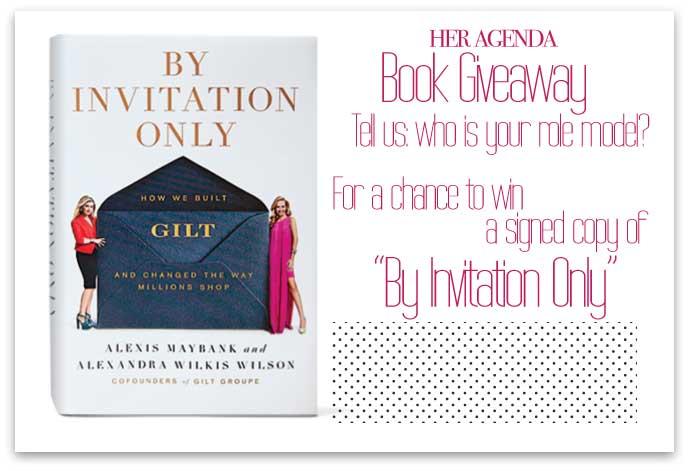 Alexandra spoke of the importance of role models and mentors to enable women to have the confidence to ask for more. Who is your role model? Tell us in the comments below for a chance to win a copy of Alexanda and Alexis' book.
[Editor's note: This interview was published on June 11th, 2012.]