Amy Jo Martin has over one million followers on twitter, not because she is a celebrity but because she is a risk taker…an innovator…a renegade. She's the brains behind the digital brands of some of the biggest names in the game including Shaquille O'Neal, Fox Sports, The X-Factor and the CEO of Zappos.com just to name a few. After working in sports PR and marketing she found a niche within digital media. While working with the NBA's Phoenix Suns she entered into what at that time was considered foreign territory by introducing players and sponsors to social media. Her work in that arena created some buzz and pushback earning her the reputation of a "renegade" amongst her co-workers and inspiring her to launch her own company–Digital Royalty. That was in 2009. Her very first client Shaquille O'Neal now has 6.6 million twitter followers as a result of her company's efforts, and she is the author of the New York Times best seller "Renegades Write The Rules." She is also a regular contributor to news outlets including the Harvard Business Review and Sports Business Journal.
Despite all that she has going on, she took time out of her busy agenda to talk to us about everything from how she spends her days to what it means to have it all. She's fueled by curiosity and addicted to change and she shares with us the importance of getting comfortable with being uncomfortable and the value of knowing the difference between fearlessness and recklessness. Read on for a peek inside the agenda of Amy Jo Martin founder and CEO of Digital Royalty.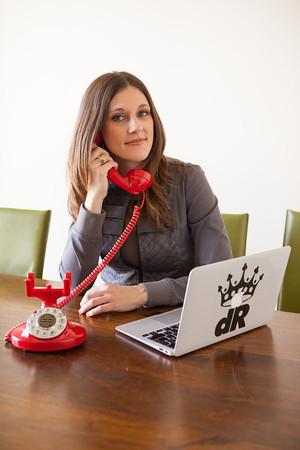 Article continues below advertisement
HerAgenda: What's your personal motto?
Amy Jo Martin: Color outside the lines and steer clear of innovation allergies. My mission is to inspire myself & others push ourselves to new extents, which will allow us to achieve greatness — to tackle the double black diamonds, skip the bunny slopes, and help others down the mountain together.
HerAgenda: You once said "how we spend our days is how we spend our lives" with that in mind, how do you spend your days? What's a typical day for you?
Amy Jo: My schedule varies from day to day, week to week. If I am not traveling for a speaking engagement or meeting, I'm most likely in the Digital Royalty office with my team . No matter where I am, I always make time for my daily Ready, Set, Pause to help keep stress levels at bay.
HA:"Work, Family, Self"– you were told by a boss you could not have all 3 of these things but instead of following this advice you took it on as a challenge. With those words, you did what most people wouldn't –you left your job to pursue your purpose and passion. How did you motivate yourself to take that first step?
Article continues below advertisement
AJM: The first step in leaving my cozy corporate gig in pro sports was the most difficult but I've always been fueled by curiosity and addicted to change. After taking that first leap of faith in myself, I found it became easier and easier the next time around. I learned how to get comfortable with being uncomfortable. I realized that there were no rules when it came to social communication, they were being created. I've never been one to conform to society's standardized templates, so I decided to go out and design my own day. I knew that I had the opportunity to be an early student of social media and wanted to help shape the space.
HA:So, you can "have it all" but you have to define what "all" is. What is "it all" for you? And is your goal to even find a way to balance it or would you call it something else?
Article continues below advertisement
AJM: I don't like the word balance because it feels like a regressive term. Instead, What I strive for is work life integration vs. work life separation and that feels more progressive to me. It means having the freedom to take a conference call from a mountaintop or from my kitchen table while visiting my nephew. If we can integrate the things that are important to us versus separate them, we will get to spend more time doing everything we love. In a way, it's a formula for cheating the clock's system. As an entrepreneur, the clock and I have had a love/hate relationship. Over the past few years we've managed to work together a little more. The days when that tick-tocking face chased me around in circles are now few and far between. I don't claim to have it all figured out, but as long as I keep myself accountable for continuously finding ways to integrate passions, instead of separate them, I am happy.
HA:When you are a risk taker and innovator, there's no blueprint, or rules to check to see what the right next step is. Was there a moment, as the momentum of your career grew, where it all clicked and you knew you were on the right path?
AJM: Tony Hsieh, my mentor, friend and business partner, once taught me about the three ingredients of happiness: perceived control, perceived progress, and perceived connectedness. When I became more in control of day and future I started to think of 'work' as not work. Now, I'd never look at the clock and wish the day were over. I wish there was more time in the day to integrate my passions in life.
Article continues below advertisement
HA:In this age of social media, a lot of young people feel intimidated by the steady flow of accomplishment updates from their peers. It leads to a cycle of comparison. Some may see it as an inspiration, while most are overwhelmed by it. In a world of constant updates, every status seems to be some sort of humble brag and it leads to a cycle of comparisons and possibly self-doubt. In the age of social media, how do you overcome doubt and push your own buttons?
AJM: Social communication amplifies what already exists. Just as we should not compare ourselves to others in the real world, we shouldn't do it in the virtual world either. It's more about competing against your best self than competing with others. The ROI on being real within social communication channels is better than having a veneer personality and always trying to look good. People will engage more and respect you more if you're relatable.
Article continues below advertisement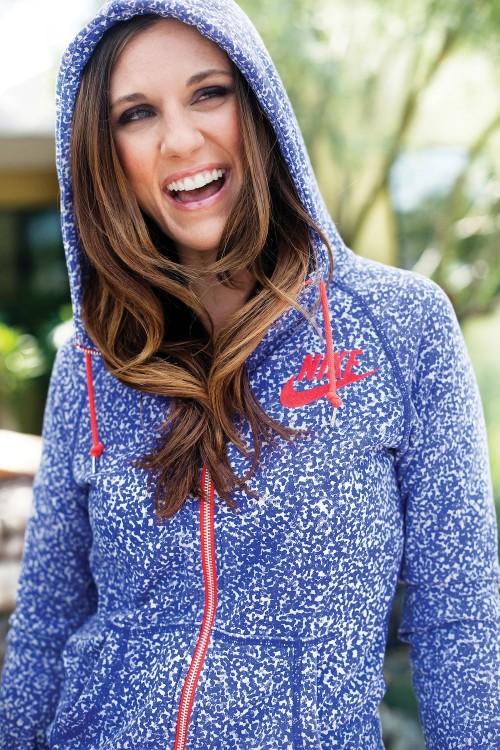 HA:Ambitious people are never satisfied, so while you are successful and such an inspiration I'm sure you look forward and see the goals you still have yet to accomplish. So, what's your definition of making it?
Article continues below advertisement
AJM: I am certainly still a work in progress, and don't have it all figured out just yet. However, along the way I have learned some important lessons that have shaped my path and helped me get where I am today. I learned the importance of coloring outside the lines, pushing my own buttons, and the value in knowing when to work smarter and when to work harder. My goal is to be a voice for accomplishing dreams through connection and accessibility. I am constantly seeking new ways to connect, teach, inspire and empower others to use their voices/platforms to accomplish their goals. The world needs to change. Social communication allows us to accelerate the act of good. If we can start scaling the act of kindness, we're going to be in a much better place.
HA:How important is it to have a fear of failure? How do you keep that fear from overwhelming you to the point where you don't take action?
AJM: I come from an industry where fear was a source of motivation in many cases, so I recognize that being fearful has happened in the past and I work hard to stay motivated to not let it happen again. When I stepped off the ledge into the entrepreneurial world, I decided to take risks and stop letting fear have any part in my life. Be fearless, but know the difference between fearlessness and recklessness.
HA:What's something you believe women today still need to overcome?
Article continues below advertisement
AJM: Being a woman isn't a business handicap. If you believe you are inferior, you will be. Many women still subscribe to the idea that the playing field isn't level and they think they're helping the perception but in fact they're actually substantiating the mentality. If you believe you have a disadvantage you will. Sometimes, women can get in their own way. Studies show that while women attribute their success to other people or circumstances, men attribute their success to themselves. Be confident in yourself and own it.
HA: What (or who) inspires you?
AJM: Where passion, purpose and skill collide, bliss resides. When I meet people who have clearly found that intersection, I'm inspired. It doesn't take wealth or status and in fact, studies show that most people misdiagnose what will make them happy. My Digital Royalty team and my closest family and friends inspire me on a daily basis.
HA: What's on your agenda for 2013?
Article continues below advertisement
AJM: This is the year of focus. Last year, I made some fairly sizeable pivots both personally and professionally. Now it's time to add some fuel to this new direction and stay on track. I am also focused on giving back through Digital Royalty's Buy One give One Program. For every class purchased through Digital Royalty University, a class is donated to a teacher, through our Teach For America partnership. Giving teachers social media training will help them bridge the learning gap, increase parent-teacher communication, and overall student achievement. Social communication allows us to accelerate the process of learning.
Are you a renegade? What is one rule you have written for your life? Leave your response in our comments section for a chance to win a copy of Amy's book "Renegades Write The Rules."
Article continues below advertisement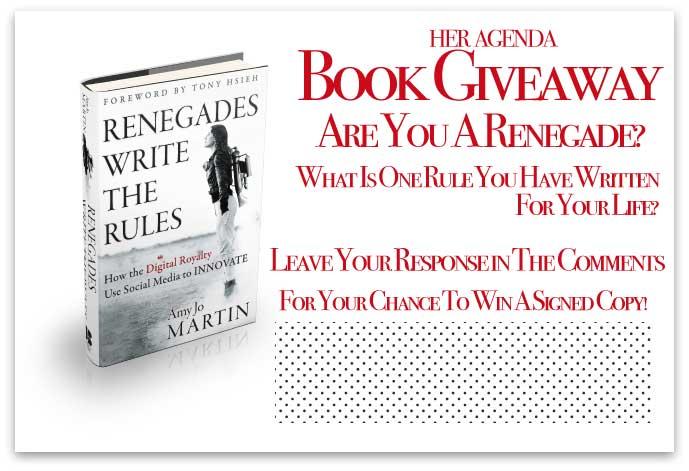 *Update* This contest is now closed. Congratulations to our winners Camille and Donnet!