Who would have thought that a series about a group of middle school girls running their own business would turn into a cultural phenomenon selling over 176 million copies, inspiring a television show and becoming the plot for a million dollar movie? It's certainly not what Ann M. Martin expected when she penned the first book in "The Baby-sitters Club" series.
Ann M. Martin is an award-winning author from Princeton, New Jersey. A proud graduate of Smith College, Ann has inspired and empowered women of all ages through her literature. Her love for literature and education lead her to become a teacher upon graduating from Smith and later she began her work on children's books (the famed series included). In 1990, Ann founded the Ann M. Martin Foundation, which aims to provide financial support to causes benefiting children; arts, education, and literacy programs; as well as stray and abused animals. After ending the Baby-sitters Club series in 2000, Ann began working on other novels, one of which won her a Newbery Honor award.
Her Agenda recently got the chance to interview the author, who gave great insight on what it was like to help nurture a generation of young and power female entrepreneurs through literature.
Article continues below advertisement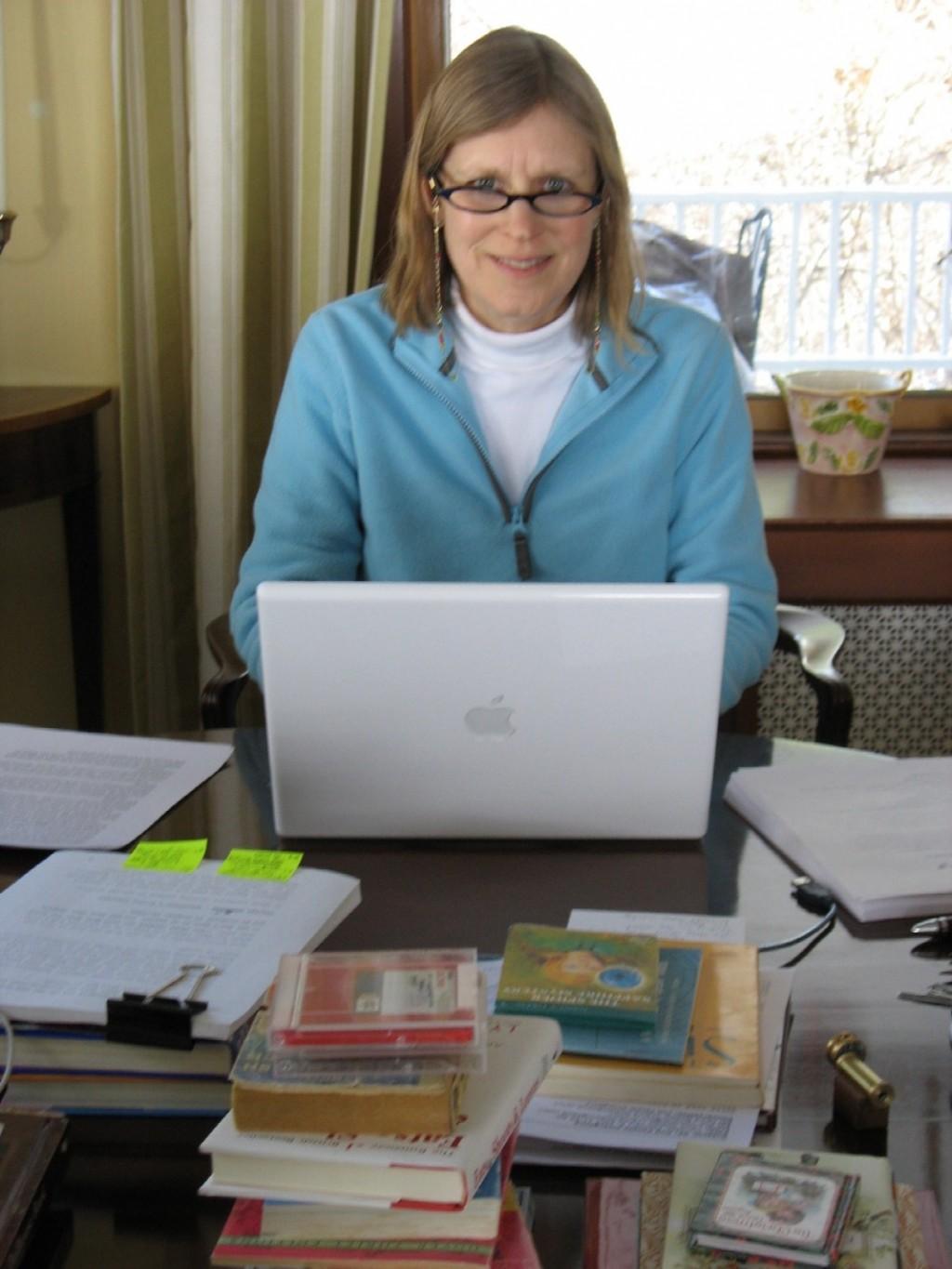 Her Agenda: Tell us! What is it like to be an author and how was the journey to get where you are today?
Ann M. Martin: I've always enjoyed writing. When I was very young – before I had learned how to write – I would draw pictures and make up stories to go with them. My patient mother would take dictation from me, writing my words on the backs of the drawings.
Article continues below advertisement
In elementary school I loved creative writing, and one of my memorable teachers was Mr. Dougherty, my creative writing teacher. I was lucky enough to take classes from him two years in a row. I was (still am) an avid reader, too, and this contributed to my love of and interest in writing. In college I prepared to become a teacher, and wrote my thesis on the use of children's literature in the classroom. I did teach after I graduated, but soon my love of writing led me to the publishing field and I worked in children's publishing while beginning to write seriously. My first book was published in 1983, and I've been a full-time writer since 1985.
Her Agenda: You attended Smith, a women's college in Northampton, Massachusetts. Would you say that this experience helped define the woman you are today?
Ann M. Martin: Absolutely. The environment at Smith is nurturing, demanding, and challenging, encouraging women to become forward-thinkers. I left Smith thinking that I could do anything, having met students from all over the world, with interests ranging from studio art to medicine. Now, 36 years after graduation, Smith is [still] the place I can visit in order to recharge my batteries.
Her Agenda: Who was the first person to let you know that as a woman you can do anything?
Article continues below advertisement
Ann M. Martin: My parents – both of them. My father had a somewhat unconventional job. He was a freelance cartoonist, an unusual choice for the boy who was born in 1925 and grew up in a conventional Southern family. When I decided to leave my comfortable job in publishing and set out on my own in the world of freelance, I had the support of both my parents.
Her Agenda: 27 years later and we are still celebrating the success of your best selling book series "The Baby-Sitters Club." Tell us what your initial thoughts were when you began this project and did you think it would help define a generation the way it has?
Ann M. Martin: When I first began working on the project, "The Baby-sitters Club" was to be a miniseries consisting of four books, each featuring one of the four original main characters, but it took on a life of its own. No one – not I, not my editors and publishers – expected the series to take off in the way it did. I had set out to write four books about friends and friendships, but soon found myself juggling multiple series and projects, including spin-off series and merchandise. I certainly didn't expect the books to become generation-defining. I think the fact that they did suggests that kids, especially girls, were ready to present themselves as independent, creative problem-solvers, traits that had been instilled in me by my parents and later during my years at Smith.
Article continues below advertisement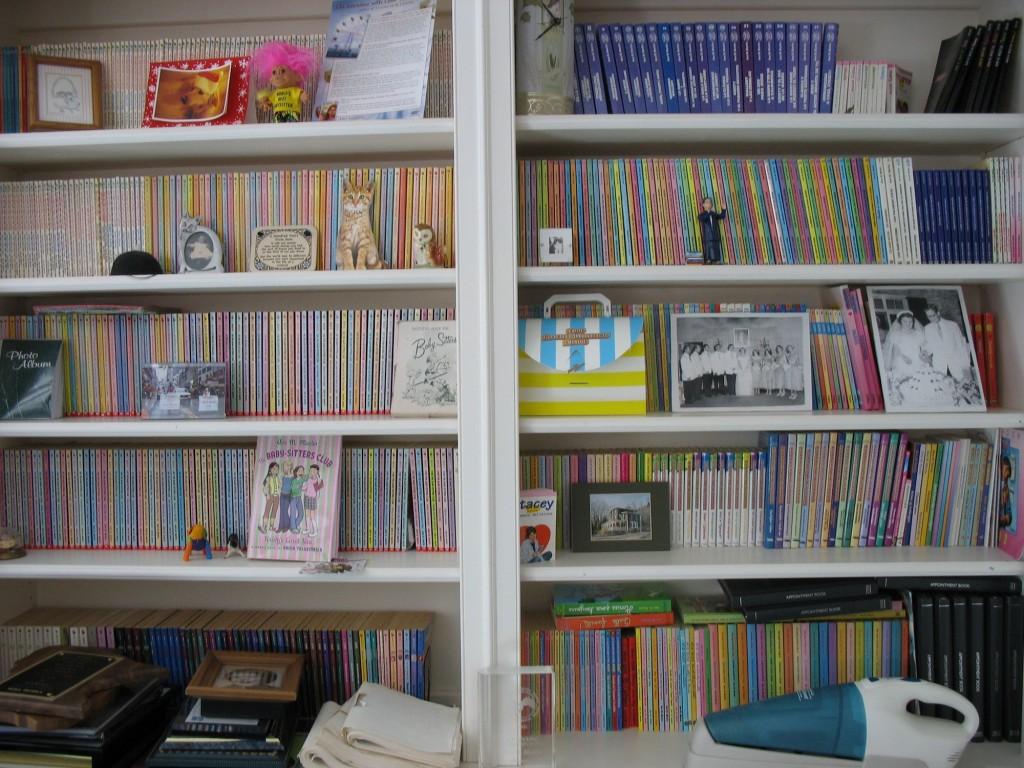 Her Agenda: It's pretty remarkable and quite fascinating to know that there was a successful series based upon young female entrepreneurship. What makes it even better is that they began their careers so young and authentically. Do you think the movement was ahead of its time in the trend of "girls on the go", or do you think it helped in proving that girls (no matter what age) can run highly successful business operations?
Ann M. Martin: I think that girls have always been "on the go" and that the books simply showcased this. Girls were eager to prove what they can do, whether it's run a successful baby-sitting business at age 13 or a big business as an adult.
Article continues below advertisement
Her Agenda: We're 3 years away from the 30th anniversary of the first published book of the series, Kristy's Great Idea, any reunion or celebratory plans in the works?
Ann M. Martin: Many of the BSC books are now available as e-books. At the moment, there are no plans for a reunion book, but you never know!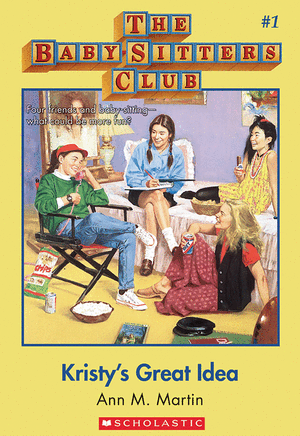 Article continues below advertisement
Her Agenda: Here at Her Agenda we have a motto that declares "No One Ever Slows Your Agenda." Do you have a personal motto or mantra? If so, what is it?
Ann M. Martin: My mantra is "keep moving forward," a corollary to which is "let no grass grow." (Can you tell that I like to be busy all the time?)
Her Agenda: What's your best advice for young women in different stages of life looking to find their way?
Ann M. Martin: My advice is to look within yourself first. Getting advice from others is great, but obviously you know yourself like no one else does and it's important to listen to your heart. Sometimes this means making decisions that others don't understand or approve of. But if what you're considering – choosing a major or a career path, switching careers, deciding to retire – feels right to you, then you need to listen to your inner voice, and follow its advice. And always remember to think outside the box!
[Editor's note: This was published on Nov. 18, 2013.]