With over 40 running groups all across the United States, Black Girls RUN! has exploded into a movement that challenges African American women to preserve the sexy and make a life time commitment to fitness.
Recently, Her Agenda had the opportunity to chat with the founders of BGR to get a glimpse into the lives of social entrepreneurs and health advocates. The founders share their challenges launching such a widespread organization, tips on maintaining personal goals, and striving for greatness.
Read on for a peek inside their agenda.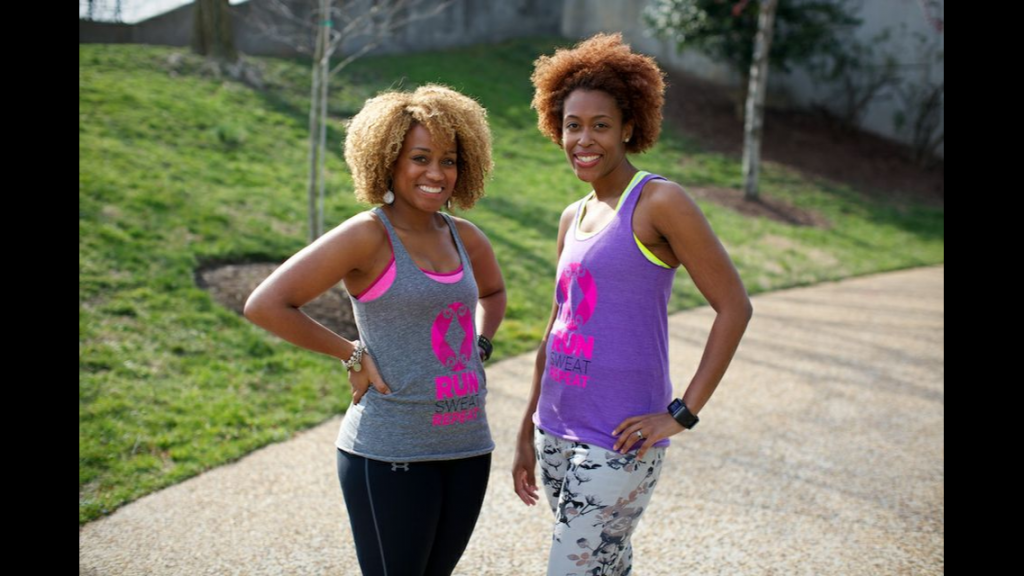 Article continues below advertisement
Her Agenda: In the Black community many women embrace their curves to the point of down playing obesity. What motivated you to take a stand on this particular issue and was there fear of rejection from black women?
Toni Carey: We started "Black Girls RUN!" to achieve our own personal fitness goals. When we [looked] deeper into the statistics regarding black women's health we found that majority of African American women are over weight and obese. Looking around our community it's not hard to see that reflected in chronic diseases like hyper tension & diabetes. Its all around us. We saw a need in our community to serve as advocates and we really didn't care if we weren't going to be accepted by black women.We weren't going to let nay sayers stop us.
Ashley Hicks: The thought of rejection from the black community didn't cross my mind. Maybe it was because people really embraced us. We started this to be a change agent in our community and keep ourselves accountable. Its a situation that you go into with really good intentions and it grows beyond your expectations.
Article continues below advertisement
Her Agenda: It is really awesome to see two women working together. How did this partnership come to be and what do you think it says about women working together for a common goal.
Ashley Hicks: Toni and I have known each other since 2003 in college we were in the same sorority. The business partnership organically formed from the friendship. I hope that Toni and I can be an example of female entrepreneurs especially social entrepreneurs running a business that really does something good and positive for community. Its important for us to be a good example in that space.
Toni Carey: There is this common perception that black women can't do anything positive together. I think "BGR" is a huge testament that what you see portrayed on TV isn't true by any means. I'm really proud of that example to show a different perspective of black women.
Article continues below advertisement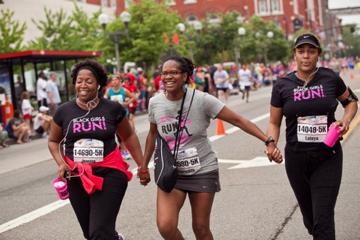 HA: What was the greatest challenge faced in starting Black Girls Run?
TC: Oh wow, I would think one of the biggest challenges to date (and its something we still have to deal with) is explaining what this whole movement is about because its very against the grain–which is fine we want to be renegades. To non-minorities its like why do you feel the need to segregate yourself. This isn't an effort to segregate ourselves from the general population its really about the statistics because a lot of people just aren't aware. Also this isn't just about black women but any woman who wants to make that lifestyle change.
Article continues below advertisement
AH: One of the other greatest challenges was turning this into a sustainable movement. It's something we want to be around for generations, it's something that we have to keep reinforcing in our community. Health is so important and we want to emphasize that to people so "BGR" can be around for generations & it's not just fad.
HA: Your running code names are "The Dreamer" (Ashley Hicks) and "Turtle" (Toni Carey) what is the significance behind these code names?
TC: Those are the nicknames we came up with for ourselves when we first started blogging and [those names] best describe our running styles. For me I've never been an athlete, never been competitive really–so this running thing for me is more therapeutic it's not about winning the race, so I say I'm slow and steady but I get to the finish.
AH: When I run I don't listen to music. Running for me is really a time to talk to God I pray, mediate, and do a lot of thinking. It's where I get a lot of ideas and creativity flows. Thats really my time. Its very zen time but also a very productive time. Some of my best ideas come out my running times.
Article continues below advertisement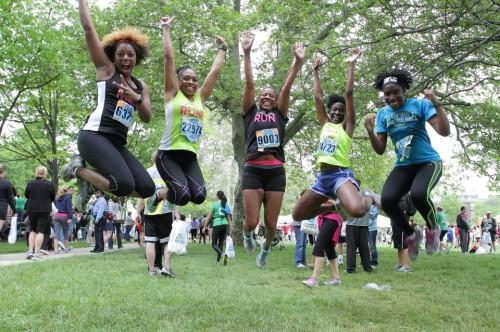 HA: "Black Girls RUN!" has running groups in cities all across the United States. What was the moment when you realized the organization had taken off?
AH: I don't know if there was one particular moment when I knew things had really taken off, I think there were couple of moments. When we first launched our running groups we had 30 groups. It seems like they just went viral and overnight the number of group members were doubling and tripling. Another moment was last September at our racing conference when I looked out the crowd to see 3,000 black women running together. Everyone was so happy and energized. I just loved that feeling it was like 'wow, maybe we are making some sort of difference.'
HA: Where do you see the organization in five years? Are there plans to go international?
Article continues below advertisement
TC: We want to focus on growing the groups and that includes going international. Also, continuing to find ways to get into local communities and educating people. Education is key to helping people get started. We want to focus on ways to engage people locally so they don't perceive it as some fad and really take ownership of it and see it as a lifestyle.
HA: Serving as the co-founders of such wide spread organization life can get very busy. How are you able to stay in tune with your personal goals for fitness & otherwise?
TC: It's something I personally struggle with. This is very new for me being as far as being entrepreneur, and balancing that with family and working out and everything. I think that's the beauty of it too and that's why people can relate to us.
We are just two women trying to do the best that we can. For the most part our challenges are the same as other women. We are not claiming to have figured it out by any means. We are committed to trying to find a solution so that we can share that with others.
Article continues below advertisement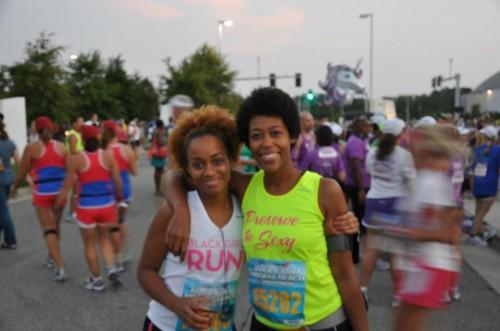 AH: For me this year I really made an effort to be more zen. For a while there Toni and I were doing this and working full time jobs. Then I ran a marathon. I just had so much stuff. So now its really about finding that work/life balance that so many talk about. Figuring out how to be productive with the time that we have and being good stewards of our time. One thing that you learn as an entrepreneur is that you can't do it all in one day. It's definitely a marathon and not a short race.
HA: Have there been any unexpected impacts beyond health benefits in your lives or the lives in of members of "Black Girls RUN!" as result of being apart of the organization?
AH: Definitely! One thing that running shows you is how you can push yourself in life. You can do far greater things than you would ever expect. Running teaches people to continue to strive for greatness. Continue to push yourself beyond your comfort zone. Have endurance in life sometimes you can get down and frustrated with your day to day life. There is a whole host of life lessons that people gain from this experience. When people start running, people begin to wonder what else they can do that outside of their comfort zone.