Claude Silver is in the business of helping people see their true potential.
As the chief heart officer at VaynerMedia for the past two and a half years, Silver's job entails one on ones, check-ins, and personal coaching with their 800 employees. From empowering employees to move their own needle forward to conducting high-level planning and strategizing, she's creating and fostering a company culture where everyone can be themselves. And most importantly fostering an environment where people feel safe and seen.
Silver's role — the first of it's kind — is simple, yet significant. She's monitoring the heart of the company. "The KPI I have for this job that Gary and I set for myself is to be as high touch as I possibly can be. So touch every single individual and infuse the agency with empathy… I'm spending time doing a lot of listening and taking action where I need to take action or empowering someone," Silver said.
But prior to her illustrious career in digital media, which included her being the head of strategy and digital at Publicis London, Silver reminisces on a time when she didn't have it all together. It was October 1989, Silver was 19 and didn't have the slightest clue what she wanted to do, which led her to go on a 93-day journey that changed her life. In this interview, we talk about that. We also talk about how to make your mark in media, dealing with imposter syndrome and learning how to find your "why" in life.
Article continues below advertisement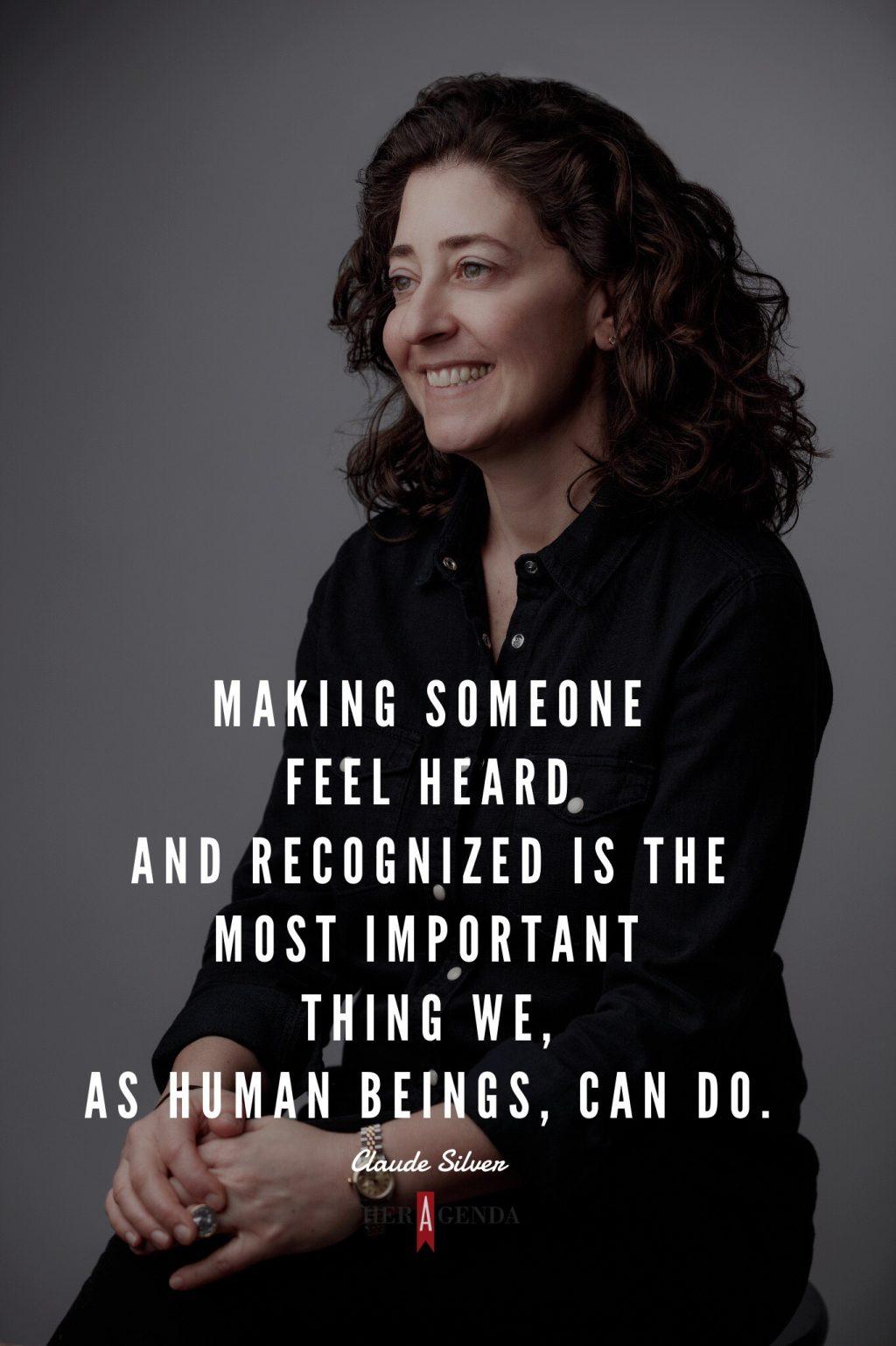 Her Agenda: At one point Gary Vaynerchuk wanted you to stay at the company when you had a change of heart and wanted to leave. What quality do you think you have that makes you indispensable?
Article continues below advertisement
Claude Silver: I don't know if I'm indispensable, but I know that I care and I know that the belief I have in human beings is pretty high. I want to spend my day being a servant leader and working for people. Working for 800 people I think is unique. I can't say that everyone wants to do that. So I would say that is a reason why Gary likes having me here. He trusts that I'm going to take care of the heart of this company and it's an enormous honor. I don't take it as a burden. I take it as an honor. I honestly think he sees something in me that he has himself. And, I honestly think he trusts me. And trust is a hard thing to come by sometimes. I think there's a lot of people that are in it for themselves and that's okay.
Her Agenda: Because you're so hands on with so many people, does this job tend to get overwhelming?
Claude Silver: No, it doesn't. I don't really consider it a job. I would be doing this anyway if I wasn't here. I would be having my own coaching practice or would have started my psychotherapy practice. For me, facilitating growth and change with individuals and teams is something that brings me a lot of joy. Helping people unlock themselves and removing roadblocks. I love this idea of getting into it with people and being both coach and cheerleader. That gives me a lot of energy. It's not that I'm an extrovert. I don't necessarily get energy from people. I get energy with people if that makes sense. The only thing that's exhausting for me in life is stagnation quite frankly.
Article continues below advertisement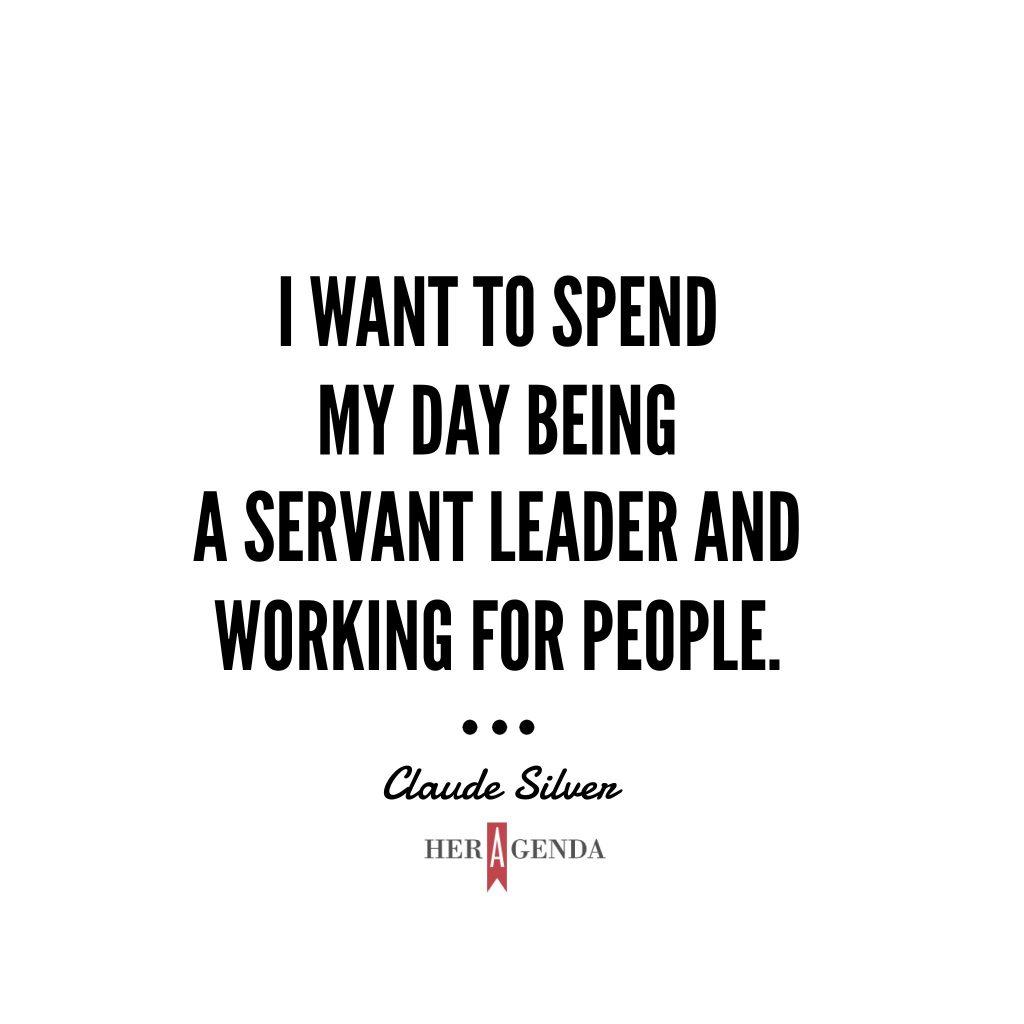 Her Agenda: What about stagnation?
Claude Silver: Looking back on my early twenties, or teenage years, I didn't really see a path forward, I didn't create a lot of options for myself. So, I was kind of stagnant. I just needed some kind of movement or motion. That's how I used to feel because I didn't see a lot of possibilities for myself. I remember what that felt like for me. I wanted to keep moving forward with somewhat of goal in mind.
Her Agenda: When did this epiphany happen?
Claude Silver: I took myself on a 93-day outward bound course when I was 19 because I was just so done with myself and I knew that something very physically and emotionally would do that for me. So that's the first time that I took action at moving the needle for myself.
Article continues below advertisement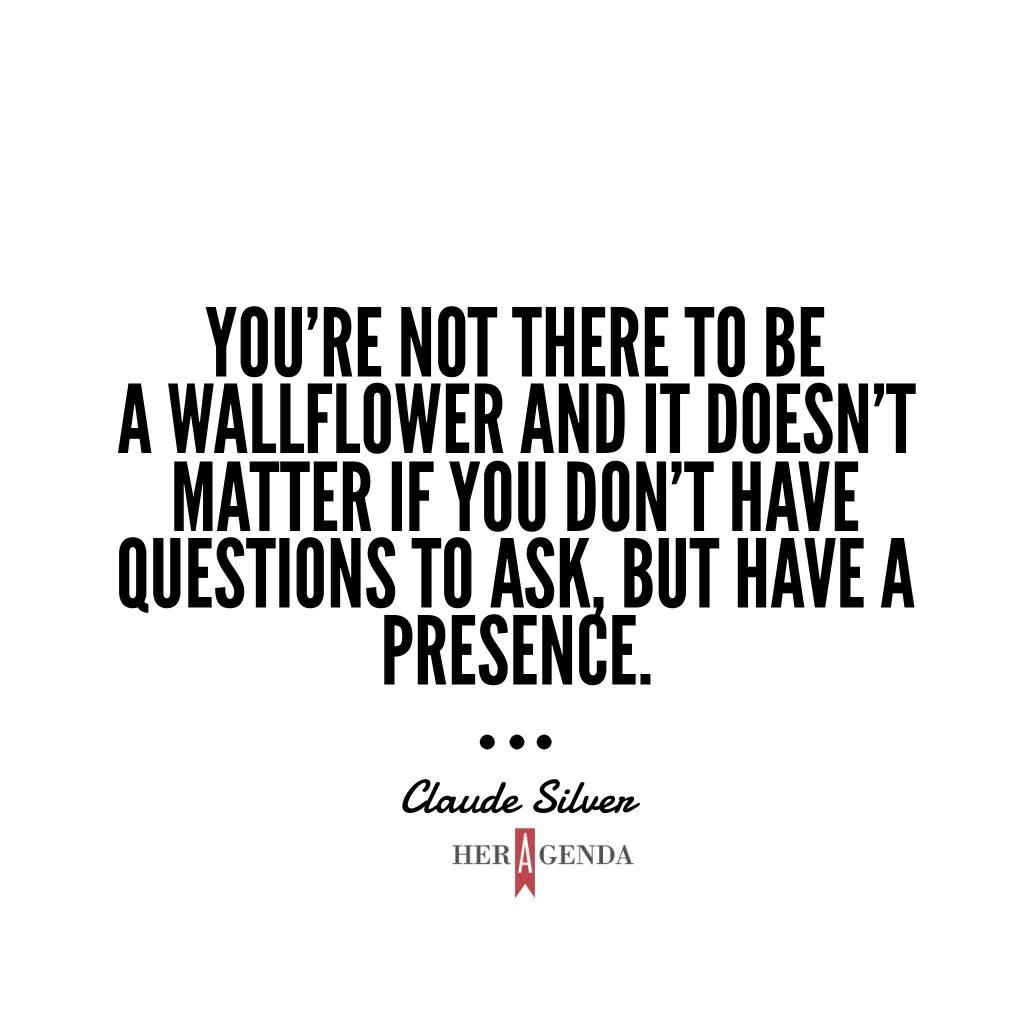 When you're playing soccer, you can't wait for the ball to come to you. You have to go to the ball. With tennis, you have to go and get prepared to hit the ball. You can't wait for the ball to come straight down center court. I waited a long time and so finally I was like that's it. I was the only girl with nine stinky boys. And, every 18 days we got to shower and carried 85 pounds on our back. That was huge for me. And then in my early twenties, I realized I was more of an experiential learner. I've also spent a lot of my twenties diving into different spiritualities. I learned a lot of clairvoyant skills, how to do chakra clearings, and pathway progressions.
Article continues below advertisement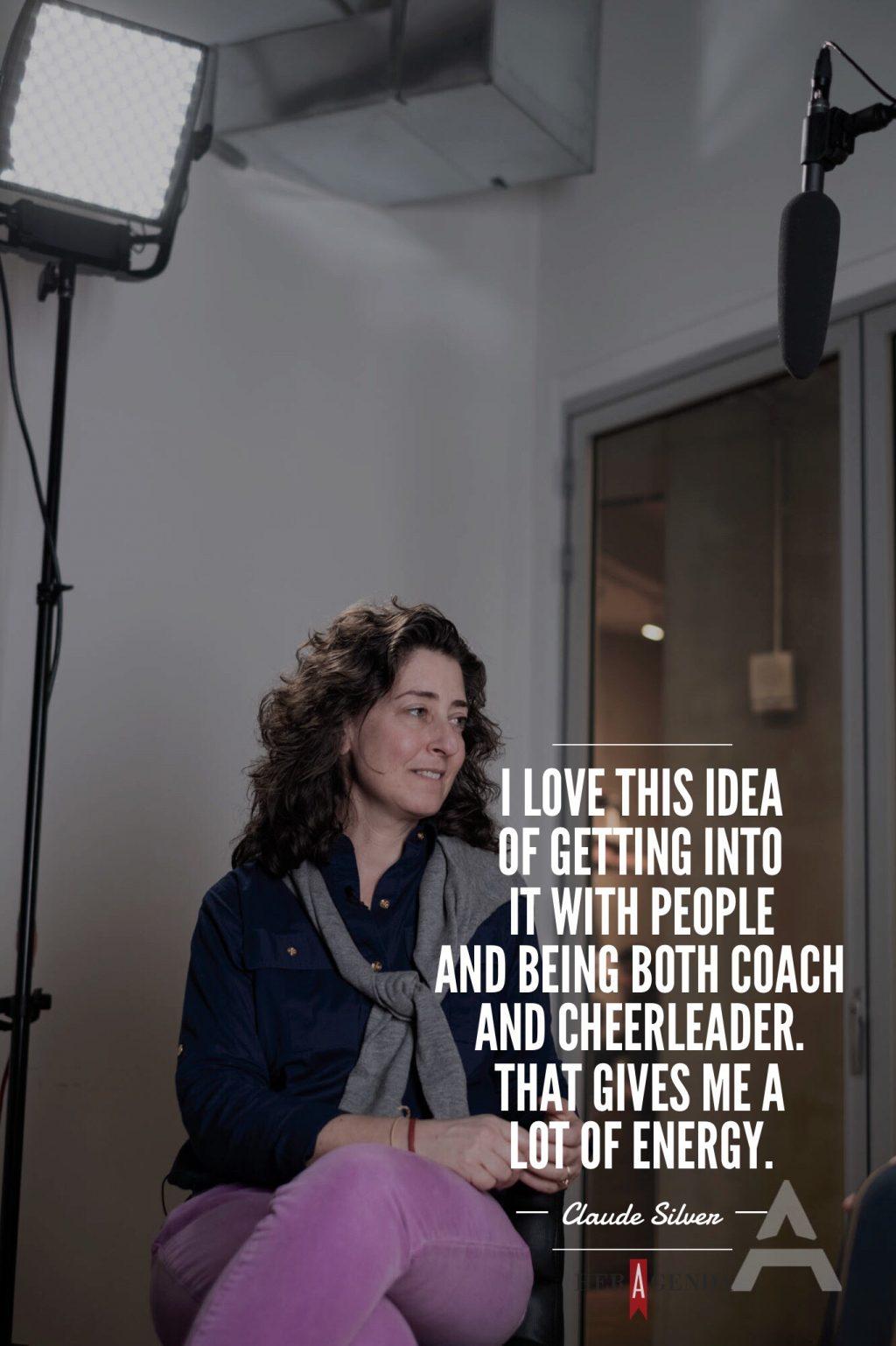 Her Agenda: For the people who are still going through the flows of life and may not be able to experience a 93-day journey, what's your advice for them?
Article continues below advertisement
Claude Silver: My first piece of advice is to ask questions. It's to try their best not to sink into a feeling of limiting beliefs where they take over and you feel like it's never going to [happen] or 'I'm never going be smart or I'll never get to where that person is.' So I think asking questions, and not compare yourself [to others]. I have a quick analogy. I was living in London for four years and I moved to New York four years ago and I remember my first three weeks I was shopping down here in the Flatiron district and I think I went to J. Crew or Banana Republic. When I came out of the store and I was really kind of depressed in a way and I realized that the reason was that everyone looks the same and I didn't see a lot of difference.
And that bothers me because I don't believe that we are all the same. I believe that we tried to refine the communities to fit into. And then sometimes we assimilate to make ourselves feel better. But I think differences should be celebrated and one of the things that is the most important thing I do here at VaynerMedia is to create a culture and create a space of belonging so that anyone can feel physically and psychologically safe.
Article continues below advertisement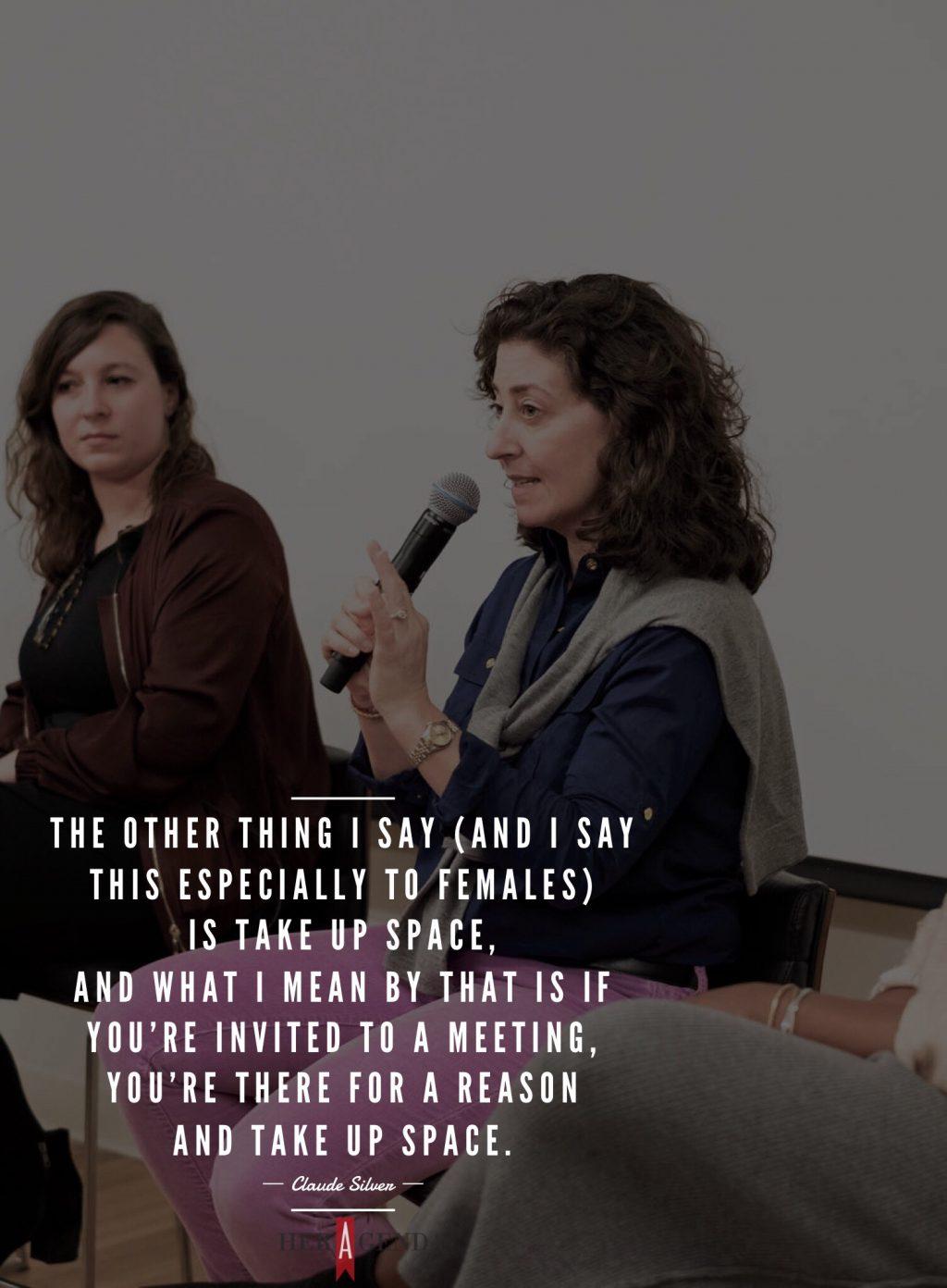 Her Agenda: So as young professionals, who have a new job in leadership, what are the first steps they should take being in that new position?
Article continues below advertisement
Claude Silver: I always think the first thing anyone should do in their job is to listen. Talk to people who have been in the organization or that department for a while, get an idea of everyone's different point of view because it takes a village. So that's the first thing. I think the listening tour is really important. The other thing I say (and I say this especially to females) is take up space, and what I mean by that is if you're invited to a meeting, you're there for a reason and take up space. Be big in the room, if that makes sense. You're not there to be a wallflower and it doesn't matter if you don't have questions to ask, but have a presence.
The other thing I would say is it's so easy to let imposter syndrome sneak in on you. Like, I'm not good enough, not smart enough. Have some kind of tool to remind yourself that's just that voice. Let that voice go. Whether that's a little mantra you say to yourself or a breathing exercise, it doesn't even matter. [Having] something to keep you in the present tense is really important. It's so easy to get sidetracked by all the information coming in and out. It's so easy to get sidetracked by these limiting beliefs. So remember to take up space.
Article continues below advertisement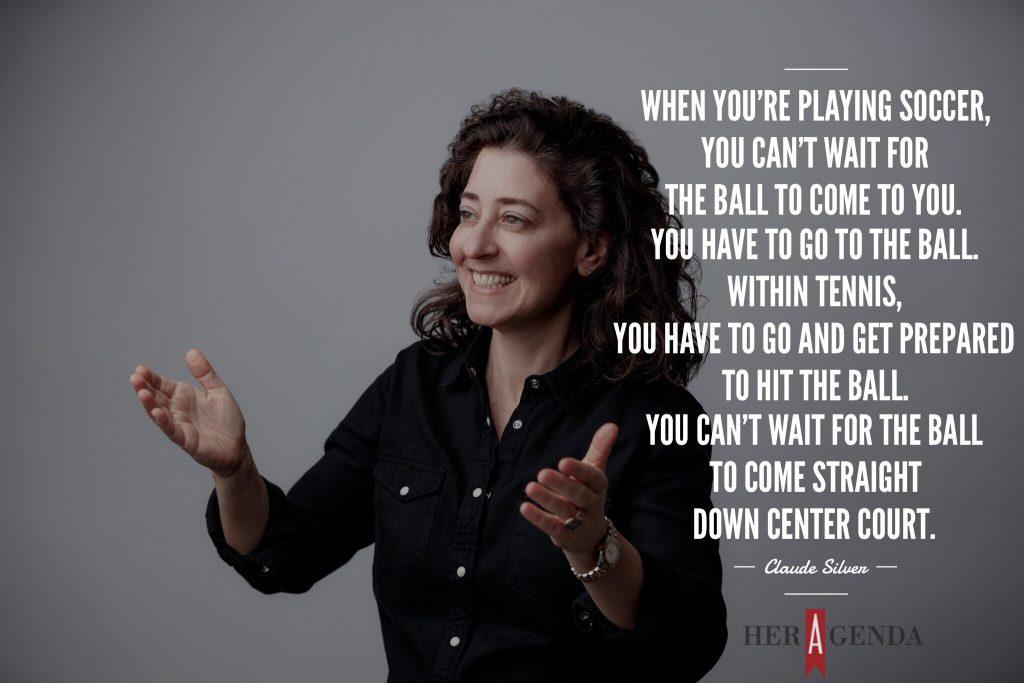 Her Agenda: What's your advice for someone who's in media?
Claude Silver: Oh, you mean how to make a mark? Well, the interesting thing is the micro action. Sometimes the smallest actions have the biggest results. Sometimes the smallest campaign you do or the smallest milestone can lead to the biggest type of a bang for your buck. One of the things I would suggest is not everything has to be a grandiose idea. Not everything has to be the biggest thing known to mankind. There's a lot to be said about small victories.
Article continues below advertisement
I also think that the idea of team and teamwork is extremely important. Being a part of a team, showing up for the team, caring for the team, trusting the team and being accountable. All of these things around team building to me are really, really essential because nothing happens with one individual. There's not one person out there [everyone has a time even people like] Richard Branson, Steve Jobs, Albert Einstein, the great Gloria Steinem and Jane Fonda. Everyone needs community. So either be a team builder or be a strong part of that team. You can't do it alone. No one's winning alone here.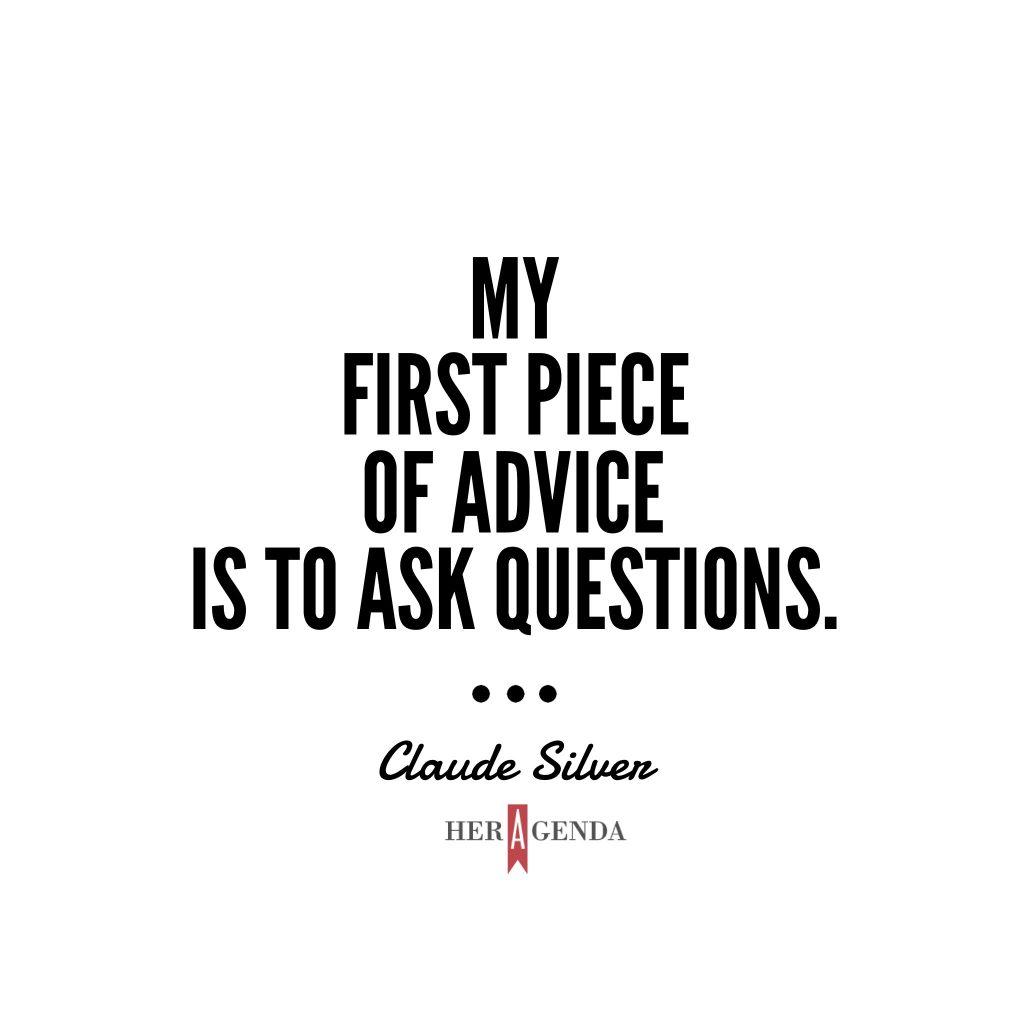 Article continues below advertisement
Her Agenda: What's your motto? What's the go-to quote that keeps you going every day?
Claude Silver: Well, it's a Maya Angelou poem that I have in two different places in my room. 'I've learned that people will forget what you said. People will forget what you did, but people will never forget how you made them feel.' Making someone feel heard and recognized is the most important thing we, as human beings, can do. So, when someone comes into this room and feels [a type of way], I always want someone to feel better. Even if they come in here feeling that they're on top of the top of the world, I want them to feel like they're on top of the universe. Actions speak louder than words, so I want people to just know I've got them. I've got their back and no matter what. Everything's going to be good.
Article continues below advertisement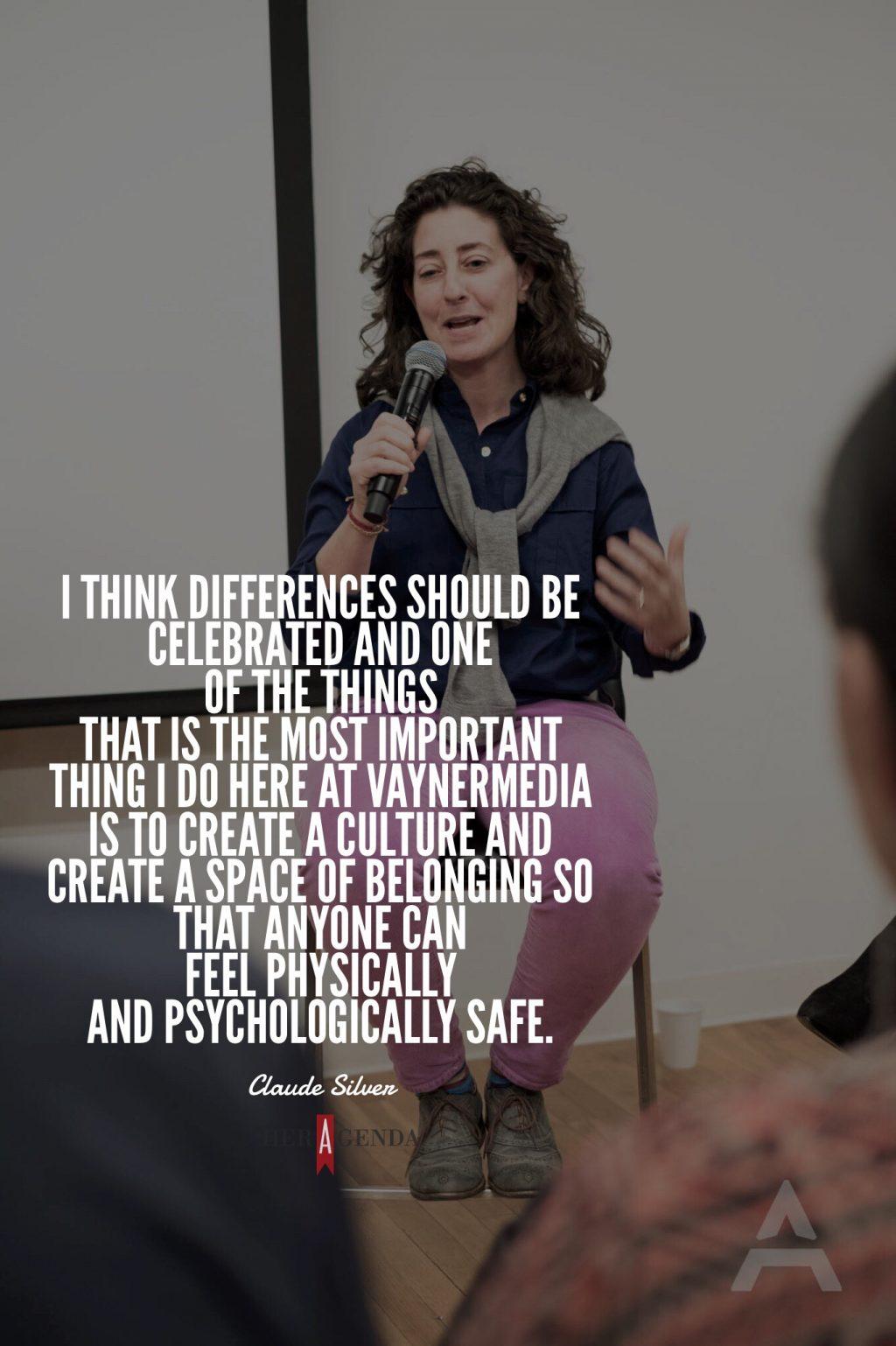 [Editor's note: This interview was published on July 9, 2018. It has been edited for length and clarity.]