The television industry is experiencing a surge of Black women writers like Shonda Rhimes, Lena Waithe and Issa Rae, who are prioritizing the unique stories people of color bring to the table.
While it's great to aspire to be like these amazing women, their success can seem far removed from up and coming creatives. It would be amazing to see an up and coming Black woman in television (who isn't too far removed from the hustle, grind, and struggle) have success on a major platform. She exists, her name is Cylla Senii.
Cylla is the writer, director, actress and creator of Situationships, the newest series on BET Digital. Situationships is currently in its second season and takes place in New York City.
Cylla has a background in advertising but created Situationships to enter the entertainment industry on her terms and create opportunities for her peers. In addition to working on Situationships, she also works for Nickelodeon as a Development Manager.
We spoke with Cylla about the making of Situationships, the importance of building a great team, and her unique career trajectory.
Her Agenda: For those who aren't familiar with your work, how did Situationships come to life?
Cylla Senii: In 2014, I was a recent graduate from the University of Georgia and I had just moved back to New York. I was incredibly inspired by filmmakers like Issa Rae and Black and Sexy TV and I decided I would create something as a way to enter the television and entertainment industry. [The idea is] something that came up between myself and some of my friends. We just kept talking about what was going on with our lives and our relationships. There seemed to be a trend that we have been getting involved in different situationships in our lives [so] we would share hilarious stories about different dating scenarios. One day I [said], "this is hilarious and would make for a great show." So [the show] came from a lot of true personal stories of my own, but ultimately, [it's] a fictional storyline that's exaggerated but very relatable to what we as millennials go through when we're dating.
Article continues below advertisement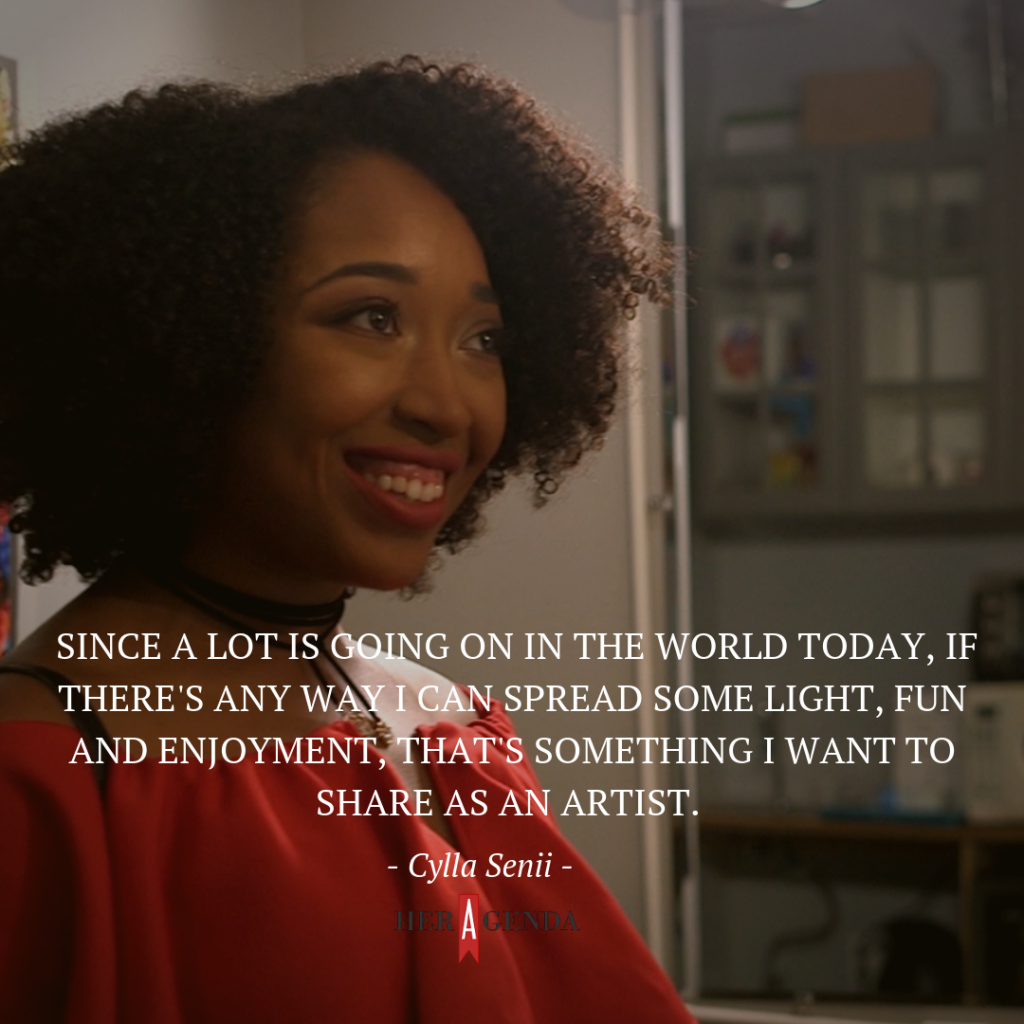 Her Agenda: Why did you feel like it was important to tell the stories portrayed in Situationships?
Cylla Senii: I'm a huge fan of romantic comedy. I love shows that are fun and upbeat. [Since] a lot is going on in the world today, if there's any way I can spread some light, fun and enjoyment, that's something I want to share as an artist.
Her Agenda: How did the collaboration between you and BET happen?
Article continues below advertisement
Cylla Senii: It was a combination of many things. I think it [mainly] had to do with being ready for that moment. As of November, it would've been four years since I came up with the idea. Since I started with [the] intention in 2014 that I was going to create this show and for [it] to be picked up, I did a ton of research of all the successful people who created web series that ultimately got picked up. I [also] spent a lot of time crafting my brand voice for Situationships, crafting the look and feel [as well as] researching the type of places I thought my show could be very successful on. BET [was] one of the top places I dreamed of being on. I [made sure] I was very prepared so that when that moment came, I'd be ready.
Her Agenda: Did you have any connections to BET before the collaboration or was it more of a grassroots effort and grinding it out?
Cylla Senii: I did not have connections to BET [prior]. I was grinding it out and I created a product that caught someone's eye. The content was solid and ultimately helped me get [the opportunity]. So, you don't necessarily have to know someone. You obviously should work towards that…network and do your research, but that's kind of how I got there. My content helped me find the path.
Article continues below advertisement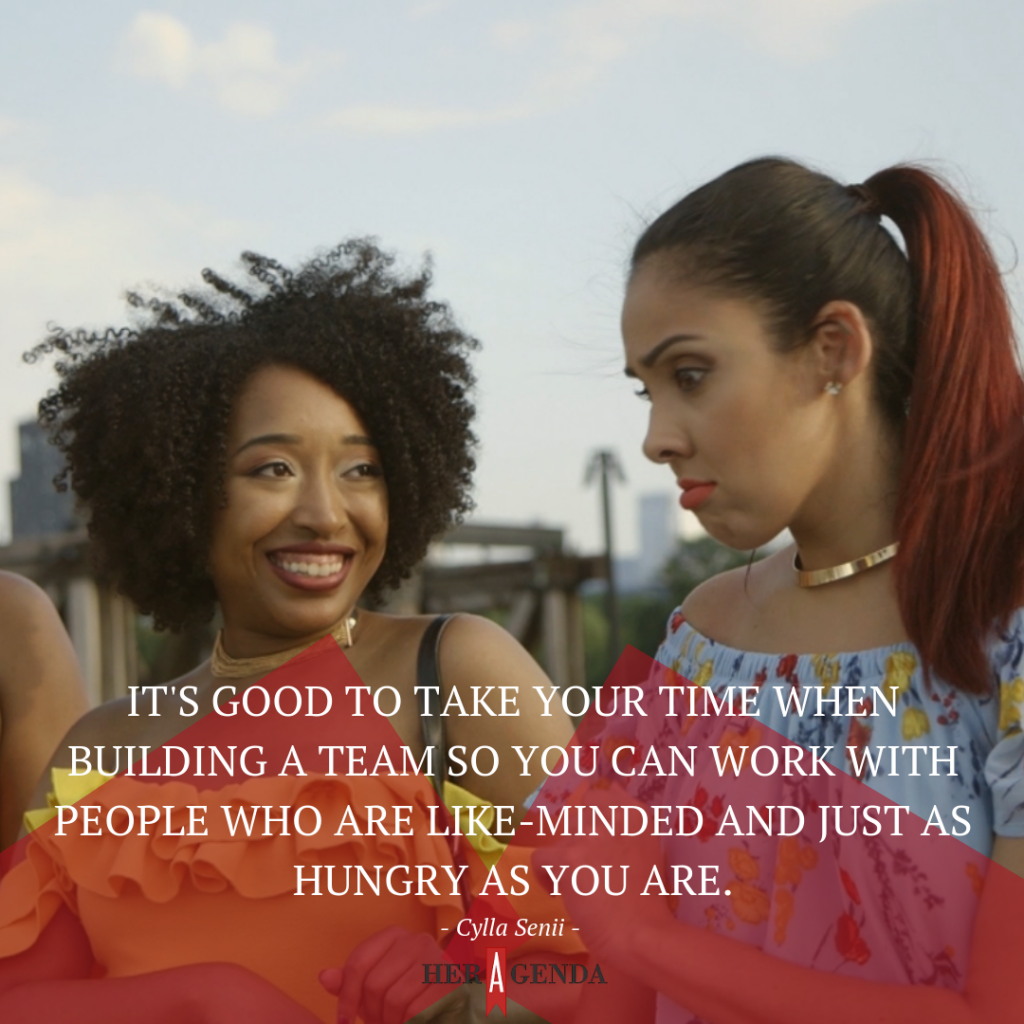 Her Agenda: I read an article you were featured in where you said, "What supported me [in creating Situationships] was my amazing team… They allowed me to delegate certain tasks…so we can continue to build and keep a diverse and creative environment." How did you create such a cohesive and supportive team for the past two seasons of Situationships?
Article continues below advertisement
Cylla Senii: It's good to take your time when building a team so you can work with people who are like-minded and just as hungry as you are. Thankfully over the years, I've been able to work with some amazing artists who are all inspired to go out and create dope things. Building a good team means knowing people's talents, allowing them to share those talents and trusting them to let their talents shine while also complimenting the ultimate goal. So my biggest thing is to take your time in building a team, trust them and appreciate [them]. When people are doing favors and spending a lot of their time working on [your project], just having gratefulness for those people helps with [building] the team. Letting people know their value is [also] super important.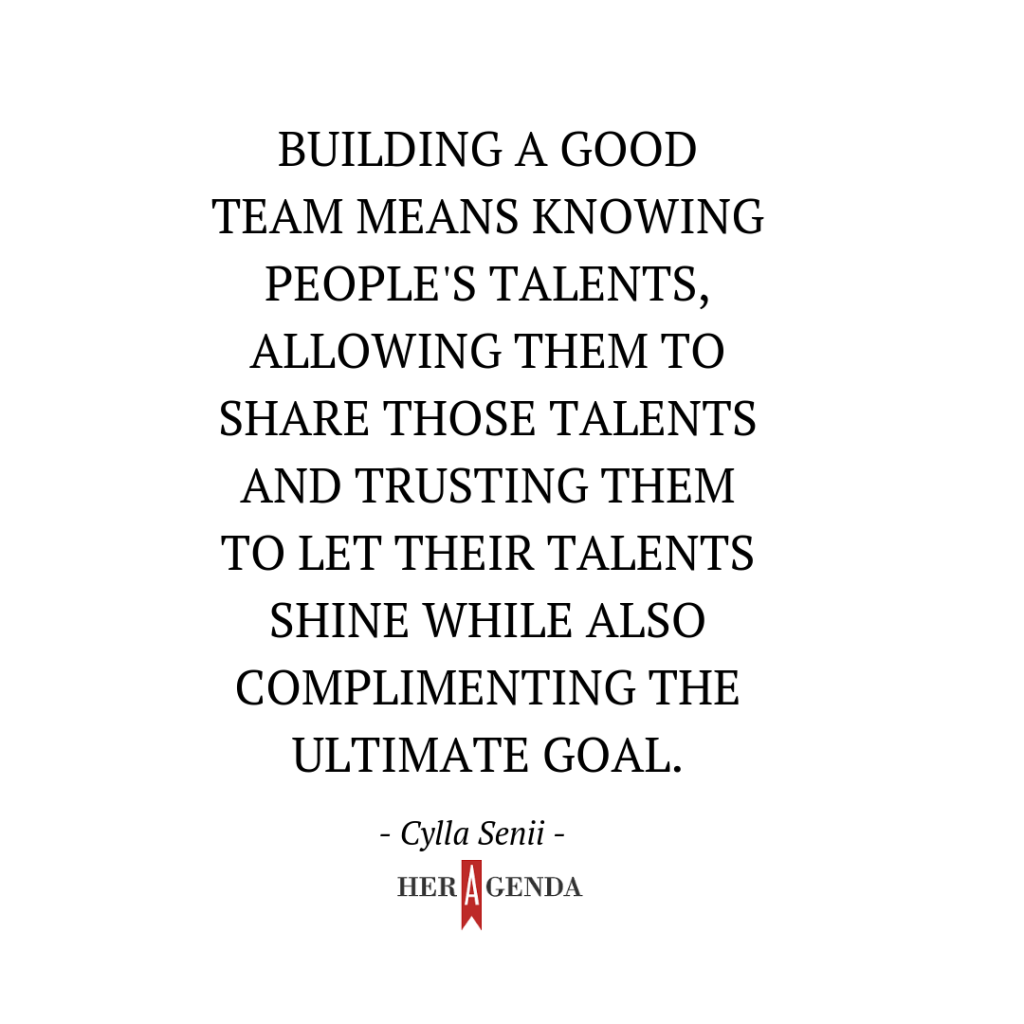 Article continues below advertisement
Her Agenda: You're currently working for Nickelodeon as a Development Manager while simultaneously working on Situationships. How did you transition out of advertising to now working in television?
Cylla Senii: I think it was my actual work on Situationships. Creating something, [putting] it out in the world and [building] something out of nothing [are] transferable skills. It shows I'm able to develop something my own, so I was able to apply those skills to this position, which I really love.
Her Agenda: So many people want to be an entrepreneur these days but take for granted the jobs they currently have as they pursue their dreams. Since you started in advertising, how has your advertising background played a role in your television career so far?
Cylla Senii: [While] working in advertising, I learned so much when it comes to building a brand and knowing how to advertise that brand to the world. I think having that skill set certainly helped me know how to pitch a show when it comes from a visual perspective. I [cultivated] a perfect eye when it comes to creative direction from working in advertising. It [also] helped mold the look and feel for Situationships so I'm grateful for that experience because I was able to implement those skills in creating the show.
Article continues below advertisement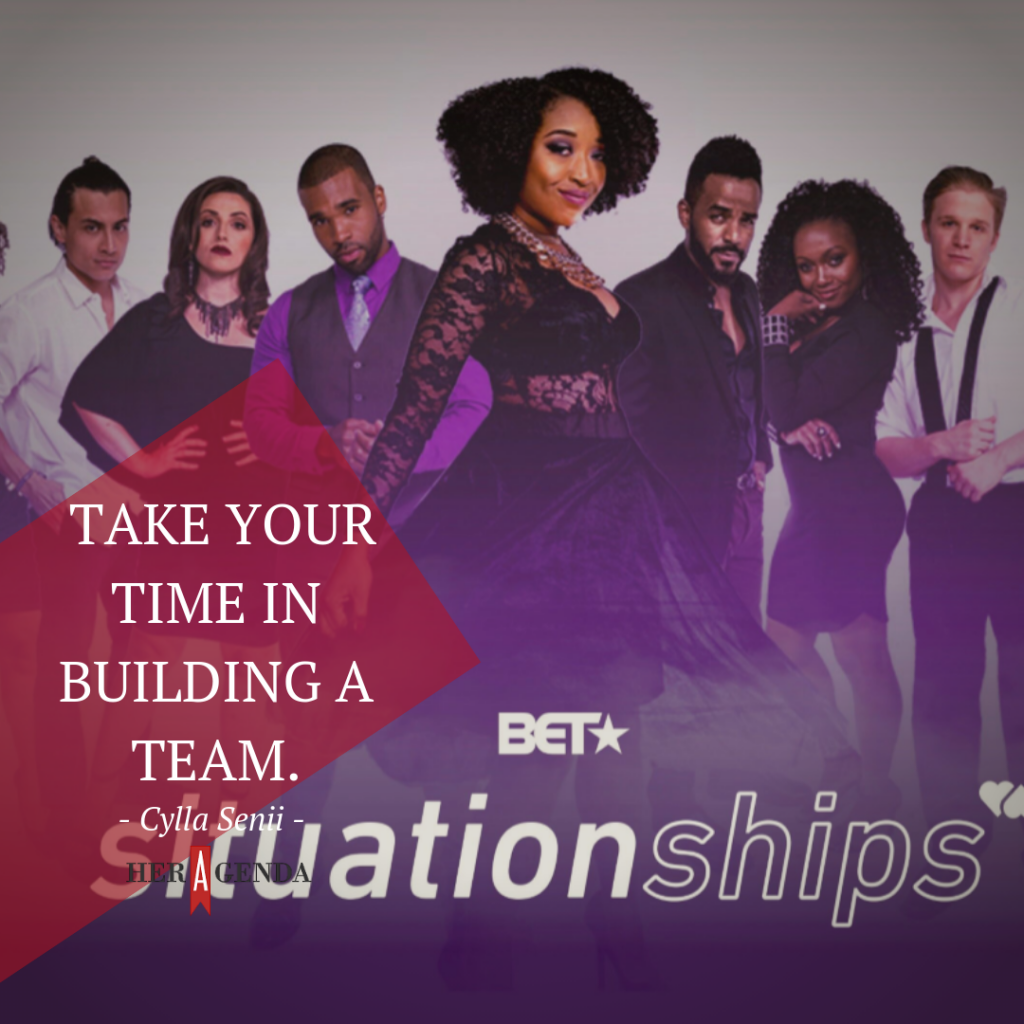 Her Agenda: You have so much on your plate. How do you manage all of that while still living your best life as a 20 something in New York City?
Cylla Senii: Since I'm a producer, I have a producer mindset [so] I'm able to track my own personal schedule pretty well. First, it's going to be work, making sure I handle those things as top priority and then outside of that would be maintaining my [web series]. I have a good balancing act between what I'm doing at work, my own personal projects and having fun so I'm working hard and playing hard. That's a big mantra I got from my college. We work really hard but we play really hard so as long as you have a really good balance, you'll be okay.
Article continues below advertisement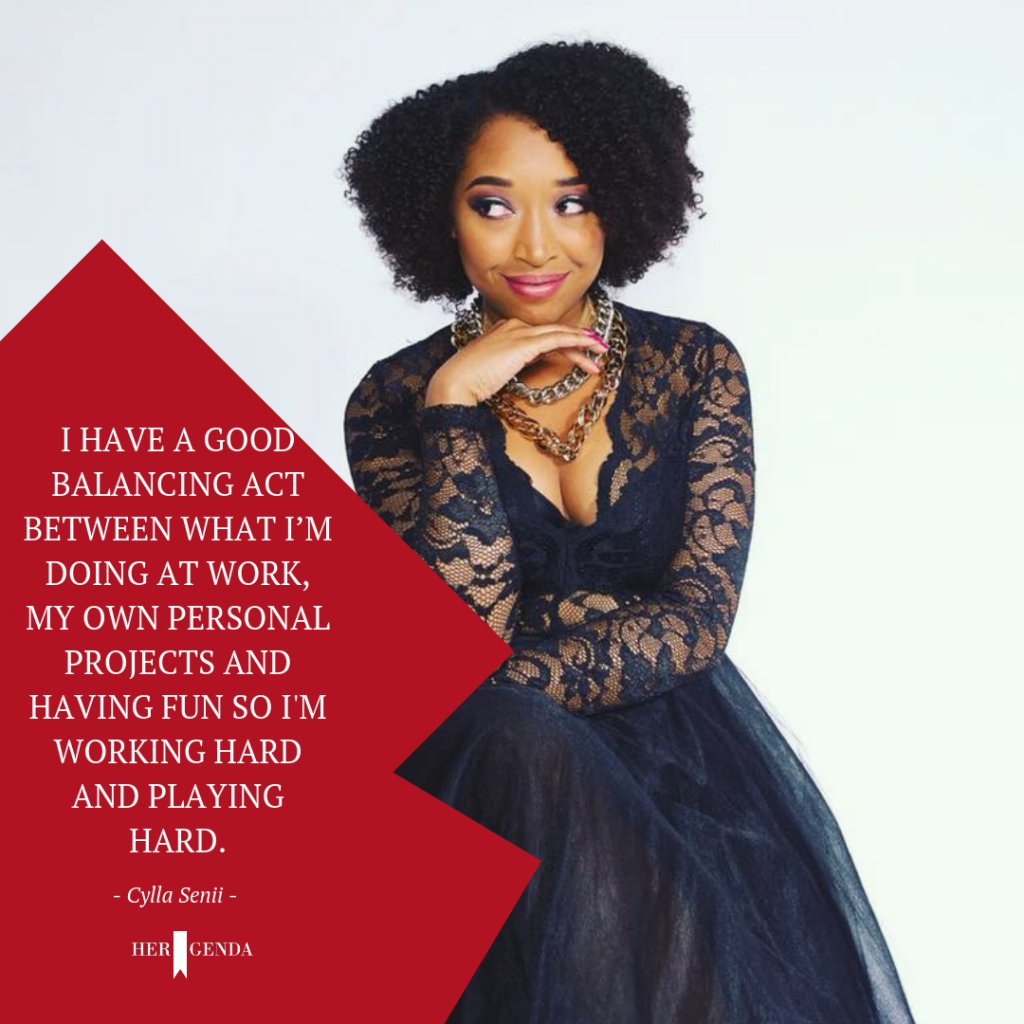 Her Agenda: What is some advice you can give to people who want to pursue a career in television?
Cylla Senii: Create content! Whatever that dream is, whatever that goal is, whatever that story is that's stuck in your mind, go make it! Go ask your friends for help. Go talk to mentors. Do your research. Know what your goal is for entering the industry. What is it that you want to do? Do you want to make a TV Show? Do you want to make a movie? Start working on that idea and really immerse yourself in the industry. Try to get as much knowledge as possible and go create.
Article continues below advertisement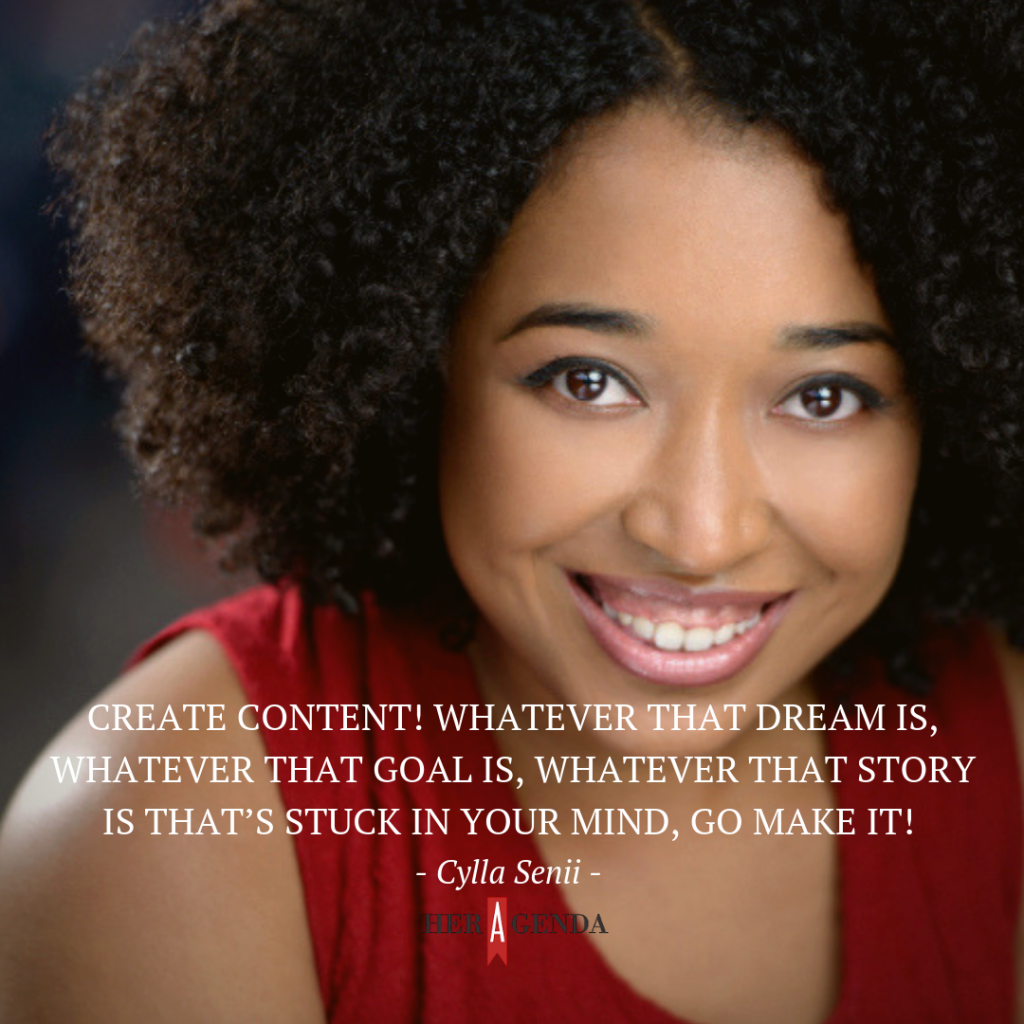 [Editor's note: This interview published on November 19th, 2018. It has been edited for length and clarity. Photo credits DP Jolly.]